By Stephanie Ornelas
The holiday season is here which means it's time to start checking off your gift list. Naturally, you might have one or several indie-film admirers to shop for this year. Lucky for you, we've got plenty of unique, classic, and useful gift ideas for that cinephile you hold dear to your heart.
From tickets to the 2023 Sundance Film Festival (in-person or online) to vintage Fest posters and modern streetwear, each of these ideas will suit even the most dedicated indie-film enthusiast. Purchase one of these 10 gifts so they can celebrate independent storytelling and the season of Sundance:
Tickets to the 2023 Sundance Film Festival
The 2023 Sundance Film Festival is returning to in-person screenings and will continue to offer an online experience for at-home audiences. This provides you with plenty of gift options for that indie-film lover on your list. From packages exclusively for Utah residents to discounted ticketing options for younger viewers, Festivalgoers can create an experience that's best for them. Whether they want to attend the Festival in person or watch from home, there's no cooler gift for a cinephile than to see groundbreaking films before the rest of the world. View all ticketing options for the 2023 Sundance Film Festival here.
Sundance Film Festival Workwear Jacket
For that film buff who's looking for a new go-to jacket — this one's for them. Adorned with the 2023 Sundance Film Festival logo, our workwear jacket is perfect for just about anyone who's a night owl, an early bird, or a resident of Utah in the winter. Get them this cozy jacket and throw a single-film ticket in the pocket for the perfect gift!
2023 Festival Spotlight Socks
A good pair of socks is not just a practical gift, it's also extremely thoughtful when you come across the right pair. Our colorful Spotlight Socks are perfect for those days spent inside binging your favorite films. Get a pair for the whole family or match it with one of our Big Screen Sweatshirts for a gift your cinephile friends will cherish forever.
Sundance Institute Membership
Give the year-round gift of Sundance to a true indie-film admirer this holiday season. With a Sundance Institute membership, they'll join our community and help creators of independent film thrive. Even the biggest fans of independent cinema might not know that the creators of some of their favorite films got support early on in their careers from Sundance Institute through grants, Labs, and other programs. For example, directors Guillermo del Toro (The Shape of Water), Sian Heder (CODA), and Ryan Coogler (Black Panther) all received support for their earlier projects.
Plus, members receive early access to single film ticket pre-sales, 20% off Festival merchandise, and so much more. Sundance Institute members play an important role in helping emerging filmmakers bring their stories to life. It's a truly special gift for those who appreciate independent cinema.
Sundance 2023 Stanley Water Bottle
The emotional support water bottle is trending all over social media right now. It's all about finding the perfect bottle that you won't want to leave the house without. If the movie buff in your life is missing this essential item, gift them a 2023 Sundance water bottle made by Stanley that's perfect for travel and everyday use. Its sleek design will have them emotionally attached for years to come.
Films that Screened at the Sundance Film Festival or are Supported by Sundance Institute
Before you rush out to buy gift cards at your local theater chain, consider taking a loved one to see this recent award-winning film that premiered at the 2022 Sundance Film Festival. All That Breathes is currently screening across the U.S. and the UK throughout December. If you have a friend or family member who loves documentaries and they live in one of these areas, this would be a perfect gift for them! The film documents a pair of brothers in Delhi who devote countless hours to restoring the health of ailing black kite birds that are essential to their city's ecosystem. It was recently awarded Best Documentary Feature at the 2022 Gotham Awards and director Shaunak Sen also won the L'Œil d'or "Golden Eye" documentary award for this film at the 2022 Cannes Film Festival.
Perhaps your friend or relative prefers to stay home and watch their movies. If that's the case, get them a Blu-ray or digital edition of Aftersun, currently available to buy on Apple TV, Google Play, and Vudu. This moving film is about a girl reminiscing on a holiday to Turkey taken with her estranged father 20 years ago. Like Shaunak Sen (All That Breathes), Charlotte Wells received direct support from Sundance Institute to help bring her project to life. In 2020, she participated in the Institute's Screenwriters Lab and Directors Lab. Her film went on screen at the 2022 Cannes Film Festival where it received a Special Jury award and it recently won Best Feature Film at the 2022 Gotham Awards.
You can also gift your loved one a subscription to The Criterion Channel or purchase a film from The Criterion Collection, dedicated to restoring and distributing important classic and contemporary films from around the world. They'll spend the rest of their holiday season watching classics like Desert Hearts (1986 Sundance Film Festival), Hoop Dreams (1994 Sundance Film Festival), Boyhood (2014 Sundance Film Festival), and Harlan County (2005 Sundance Film Festival) — all streaming on The Criterion Channel. 
Sundance Collab Membership 
A membership to Sundance Collab is the gift that keeps on giving. Do you have someone important in your life who's an aspiring filmmaker? Maybe they don't know where to begin. Or maybe they're further along in the creation process and they want to learn more about distribution. Either way, they can't go wrong as a Collaborator or an All Access Passholder. With a membership, they'll get access to an incredible digital space designed for artists to learn from Sundance advisors through various online courses, Master Classes, and events. They'll hear from experts about distributing shorts, writing for the horror genre, documentary storytelling techniques, and much more. Purchase the first couple of months for the holiday season or gift the entire year! 
Tickets to "A Taste of Sundance"
Reserve a seat or table for your closest cinephile friends and give them a true taste of Sundance this year. On the eve of the 2023 Sundance Film Festival, A Taste of Sundance will honor Ryan Coogler (Fruitvale Station, Black Panther), Nikyatu Jusu (Nanny), W. Kamau Bell (We Need to Talk About Cosby), and others, as we return to Park City to eat, drink, and celebrate independent film. The fundraiser will raise crucial funds for the essential work Sundance Institute does year round. Gift a memorable evening uplifting filmmakers and the remarkable stories they bring to life. Reserve a table or seat today. 
Vintage Sundance Posters and Catalogs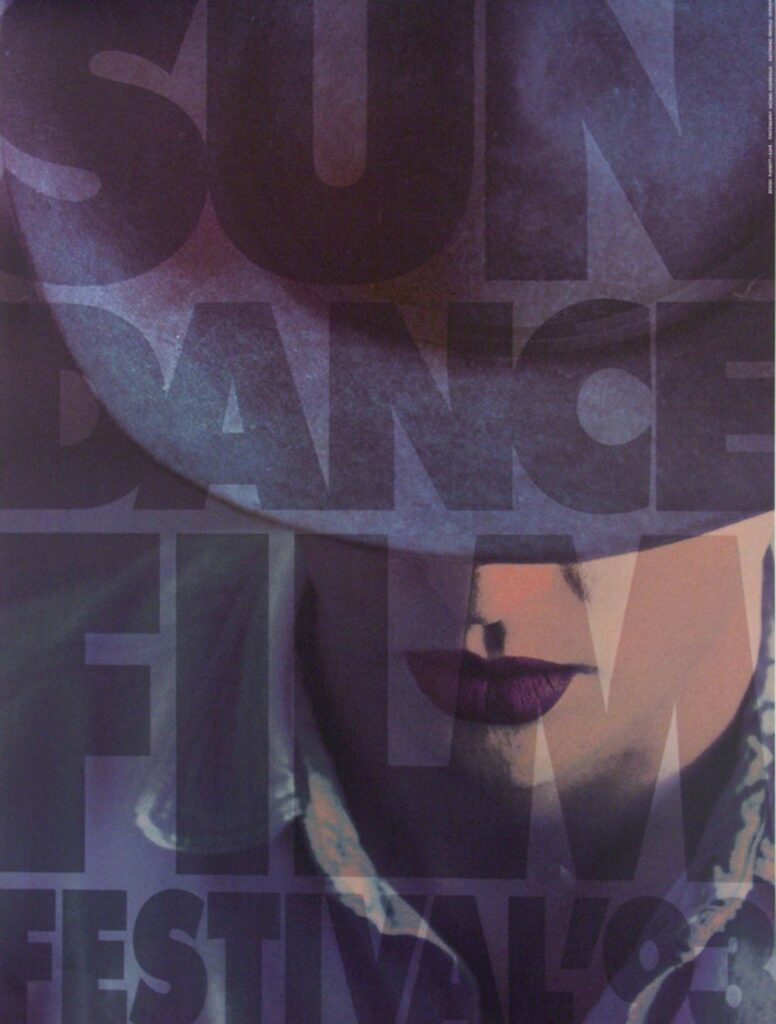 If you have members of your family who are huge indie-film buffs, there's a chance they may have attended a Sundance Film Festival in the past. And if not, there's certainly a Sundance Festival screening that was extra meaningful to them. After you pick their brain and jog their memory a little, head on over to our online store and see if we have that year's poster or catalog in stock. There's nothing like a vintage movie poster to take you back to 1985 when you saw Blood Simple, or a 2004 catalog to remind you of when you saw Napoleon Dynamite and SAW in the same year.