By Stephanie Ornelas
The 2022 Cannes Film Festival is in full swing, and our eyes are on Sundance Film Festival alums Shaunak Sen (All That Breathes) and Charlotte Wells (Aftersun) as major distributors announced their acquisitions. HBO Max recently acquired All That Breathes, which premiered during the Special Screenings segment, and A24 won the rights to Aftersun just this week, which had its world premiere during this year's Critics' Week. Both directors received support through Sundance Institute during their filmmaking process. 
But that's not all. Jesse Eisenberg's 2022 Sundance hit had a huge presence at Cannes Film Festival. When You Finish Saving the World — also acquired by A24 — opened Critics' Week, the special Cannes parallel section organized by The French Union of Film Critics dedicated to discovering new directors. The 61st annual special section consists of 11 features and 13 shorts.       
In 2019, director Shaunak Sen received a grant from the Sundance Documentary Fund for All That Breathes, in addition to support from the Sundance Institute Documentary Film Program. His film would go on to receive the Grand Jury Prize Award at the 2022 Sundance Film Festival in the World Cinema Documentary Competition and later premiere at the 2022 Cannes Film Festival. The documentary, which follows two brothers who devote their lives to care for the black kites of Delhi, has been well-received by audiences around the world.  
"The initial aspiration of the film was to do something which makes us think about the city, which makes us think about evolutionary changes, ecology, pollution, all of that — through a poetic and analytical lens — while being anchored in the emotional life of the brothers," said Sen during the film's post-screening Q&A at the 2022 Sundance Film Festival back in January.
"The humdrum, everyday life of the brothers becomes an anchorpoint and the emotional goal of the film, where we keep jumping to these bigger, zoomed-out things. Their perspective enriches what we see of the city. Over time, I realized that the rhythm had been moving from compression to full decompression, and that became kind of an editing logic," he explained.   
 Sundance alum Charlotte Wells received support from both of Sundance Institute's 2020 Screenwriters Labs, as well as the Directors Lab for her film Aftersun, about a young father forced to confront his disconnect with his 11-year-old daughter during a week's holiday in the Mediterranean. 
As a Sundance Institute Directors and Screenwriters Lab fellow, Wells participated in a rigorous schedule of advisor presentations, scene analysis sessions, directing exercises, one-on-one meetings, and collaborative conversations across a wide range of industry disciplines that helped propel the film. 
Supporting independent artists early on in their projects is a crucial part of Sundance Institute's mission. From the beginning of the filmmaking process, to Cannes Film Festival and soon, to screens around the world, these films — through their own unique styles — help display the impact Sundance Institute has on the filmmakers and projects they support. 
As we anxiously await for A24 to announce release dates for When You Finish Saving the World and Aftersun, as well as HBO Max to announce All That Breathes, we're reminded that all successful artists start somewhere, and when given the right support and foundation to build off of, they simply thrive.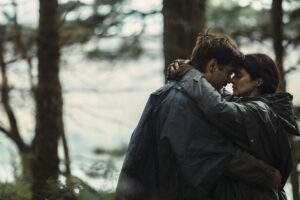 Colin Farrell and Rachel Weisz in Yorgos Lanthimos' black comedy "The Lobster" By Lucy Spicer It's official: Tomorrow is the first day of fall. As
Read More »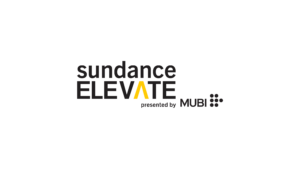 By Shira Rockowitz, Director, Producing & Artist Support, Feature Film Program What strategic steps should I take to make my project a reality? How do
Read More »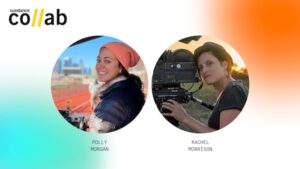 By Stephanie Ornelas 2018 was a year of progress for the field of cinematography. Rachel Morrison (Fruitvale Station, Dope) made Oscar history when she became
Read More »