Utah Community Programming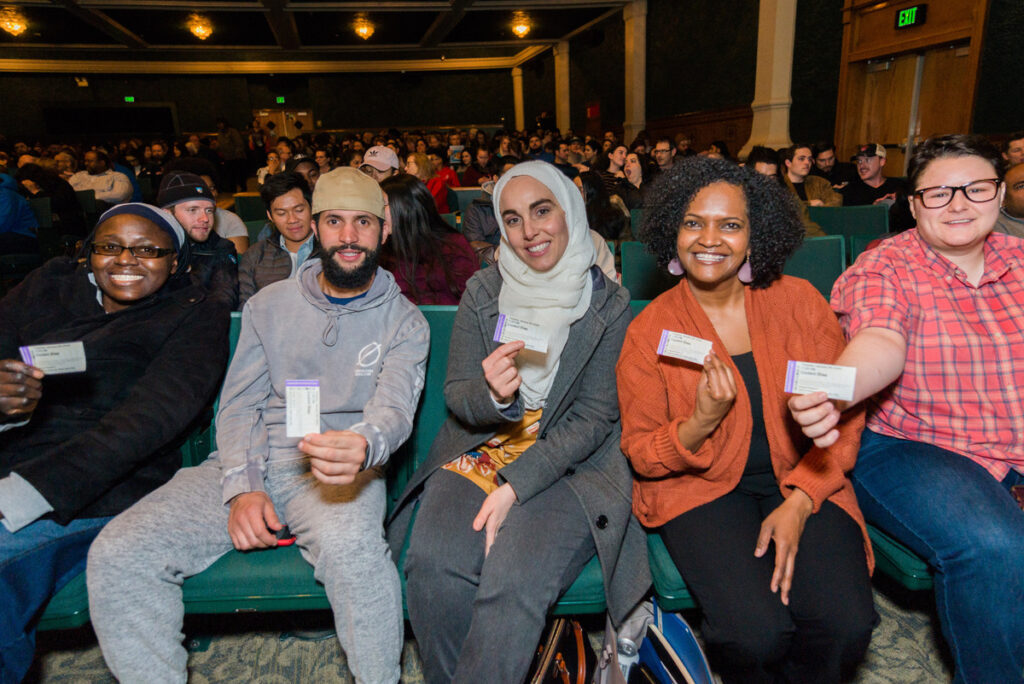 As a mission-driven nonprofit arts organization that's rooted in Utah, Sundance Institute hosts local events and programs year-round that aim to: 
make the Sundance Film Festival accessible to Utah residents.

introduce Utah audiences to independent film and immersive media.

explore social issues and stories from around the globe.

unite audiences and cultures through the power of storytelling.

share the filmmaker's journey with audiences and emerging filmmakers, including students.
September 22, 2022: Update from the Community Team
Fall is here, we're ready to bring you more films!
We're partnering with our friends at Medium Studio for an evening dedicated to Pasifika storytelling on October 1st with special guest appearances by Kānaka Drag King and Filmmaker, Mik Jäger, and Tongan Poet and Artist, Reina Pahulu. Learn more.
Then we'll be back with one more screening in November as part of Park City Film's Raising Voices. More info coming soon!
If you live in Utah, sign-up for our mailing list and check the box "Local Lens" and "Institute Insider".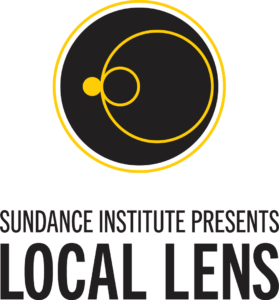 Throughout the year, locals can connect with us, the films and immersive media we support, and the artists who made them.
Check out the following ways you can celebrate their work with us!
Sundance Events for Local Filmmakers
Advisor Studio Series: How to Create a Pitch Deck
Join Sundance Collab to learn best practices from producers Jess Devaney and Mallory Schwartz, September 29.
Writer's Café
Every Monday, Wednesday, and Friday
FREE on Sundance Collab
Explore Deadlines for Labs, Fellowships, Grants, Programs
Online Learning
Experiences for creators: registration and applications @ Sundance Collab
Here's what some #sundancelocals have to say about past film screenings.
For me this was the most rewarding screening of the festival…the depth of engagement and overwhelmingly positive response from the students made every moment of the four years we took to make the film feel worthwhile.
This film gave me a much better perspective of my own life's place in this world. I see my privilege, environment, and education so differently.
I think this film perfectly encapsulated teenage angst and feelings of uncertainty with family and growing up. I was really happy to see more Asian American representation on screen as well, defying the harmful model-minority myth. Overall the film was really heartwarming and beautifully done.
These screenings are invaluable because they are tailored to an audience who are handpicked and engaged.
It was such an accurate portrayal of life. The simple, chaotic, powerful, sweet, tough, joyous moments all in one. Beautiful and honestly cathartic after this year. I needed that tonight. Thank you!
The film was inspiring, charging, and the jolt my 12th graders needed at this time in their lives. They are jaded by life right now, and this film helped remind [them] of the power of action.
I know people who have been deported. I know people who have avoided deportation. But I never thought of it as quarantine. Documented people need to hear it like this, to understand the lives of undocumented people better, because now we can all relate.
It got my students and staff fired up. We engaged in discussions of feeling outraged, depressed, hopeless, amazed, and wanting to do ANYTHING to help (around the world and in Brazil specifically).
The film was excellent, but the discussion with the directors and two additional guests at the end was phenomenal! Thank you!
Sundance Institute's Utah Community Programs are supported by: