Jason Mitchell and Garrett Hedlund in "Mudbound." Courtesy of Netflix
By Lucy Spicer
In November of 2000, writer-director Kenneth Lonergan's feature directorial debut You Can Count on Me opened in select theaters to significant acclaim. A wide release and a slew of accolades would follow, including two Academy Award nominations.
The drama starring Laura Linney and Mark Ruffalo is in good company in the following selection of Sundance Film Festival titles with November theatrical release dates. In addition to an unflinching documentary about the Penn State scandal, the list includes three fiction films that count 11 Oscar nominations — including one win — between them. That's worth celebrating, wouldn't you say?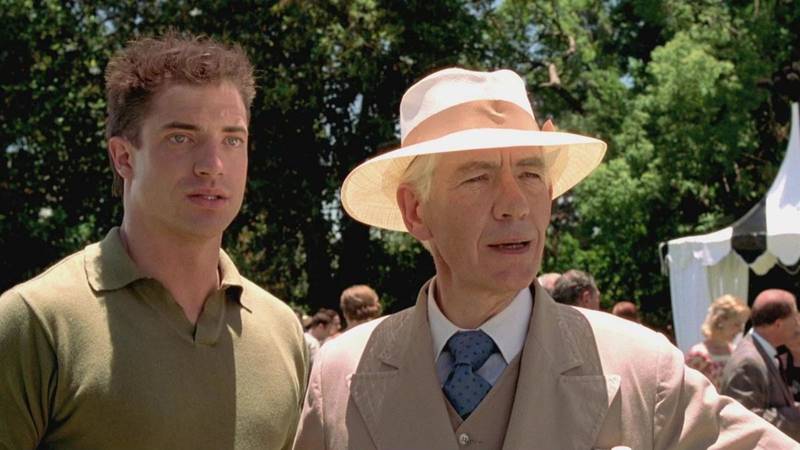 Gods and Monsters (1998) — Based on Christopher Bram's novel Father of Frankenstein, a fictionalized account of the final days of James Whale (director of 1930s films Frankenstein and Bride of Frankenstein), writer-director Bill Condon's Oscar-winning period drama features Ian McKellen as Whale, who is in poor health after a series of strokes. Whale strikes up a tentative friendship with Clayton Boone (Brendan Fraser), a former Marine currently working as his gardener. Though his health continues to deteriorate rapidly, Whale asks Boone to pose for his sketches as the two very different men get to know each other. Check here for viewing options.
You Can Count on Me (2000) — Sammy (Laura Linney) is a single mother who has carved out a stable life for herself and her son (Rory Culkin) in her small hometown in upstate New York. When her brother — Terry (Mark Ruffalo), whom she helped raise after they were orphaned at a young age — barrels back into town after wandering aimlessly around the country, Sammy's carefully crafted life becomes somewhat derailed, testing the strength of her convictions and the bonds of family. Writer-director Kenneth Lonergan won the Waldo Salt Screenwriting Award at the 2000 Sundance Film Festival, where the film also took home the Grand Jury Prize: Dramatic. Check here for viewing options.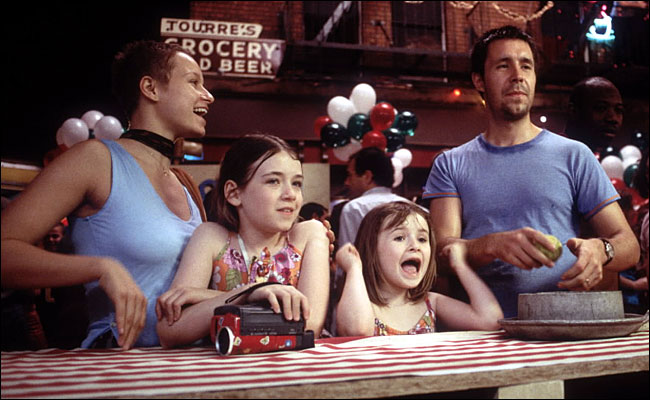 In America (2003) — After the death of their 5-year-old son, Johnny (Paddy Considine) and Sarah (Samantha Morton) Sullivan move to New York City with their daughters, Christy (Sarah Bolger) and Ariel (Emma Bolger), in search of a new life. The Irish family strives for happiness despite financial woes, a run-down apartment building, and Johnny's emotional distance following his son's death. Armed with a youthful sense of wonder, Christy and Ariel embrace their new home and befriend Mateo (Djimon Hounsou), a taciturn artist who lives in their building, even as tension between their parents continues to grow. Director Jim Sheridan co-wrote the Oscar-nominated semi-autobiographical screenplay with his daughters Naomi and Kirsten, who inspired the characters of Christy and Ariel. Check here for viewing options.
Happy Valley (2014) — The Pennsylvania region of Happy Valley is home to State College, a municipality whose identity revolves around Penn State University. Looming large for more than 50 years at the university was Joe Paterno, head football coach of the Penn State Nittany Lions for 46 seasons. Director Amir Bar-Lev's gripping documentary recounts the Penn State child abuse sex scandal — which resulted in Jerry Sandusky, assistant coach for 30 years under Paterno, being convicted on 45 counts of child sexual abuse — and explores the extent to which Paterno and the university's administration enabled the abuse. Check here for viewing options.
Mudbound (2017) — Set in the Mississippi Delta during and after World War II, this epic drama follows two families — one white, one Black — as they are forced to coexist on a struggling farm. When a son from each household returns home after the war, the two strike up a friendship that further challenges the precarious arrangement in place between the two families. The film's ensemble cast includes Jason Mitchell, Garrett Hedlund, Mary J. Blige, Carey Mulligan, Rob Morgan, Jonathan Banks, and Jason Clarke. Director Dee Rees co-wrote the Oscar-nominated screenplay with Virgil Williams based on the novel Mudbound by Hillary Jordan. Check here for viewing options.