Michelle Williams and Peter Dinklage in Tom McCarthy's directorial debut, "The Station Agent"
By Lucy Spicer
Can you believe it's been 20 years since Peter Dinklage, Patricia Clarkson, and Bobby Cannavale came together as an unlikely trio of friends in The Station Agent? Or 30 years since Ashley Judd first made her mark on the big screen in Ruby in Paradise?
Time flies, but we can't let a big birthday pass by without marking the occasion, and the following Sundance Film Festival offerings give us plenty to celebrate, including self-growth, human connection, and (fitting for spooky season) confronting our fears. 
Below, discover (or revisit) some Festival films with October theatrical releases.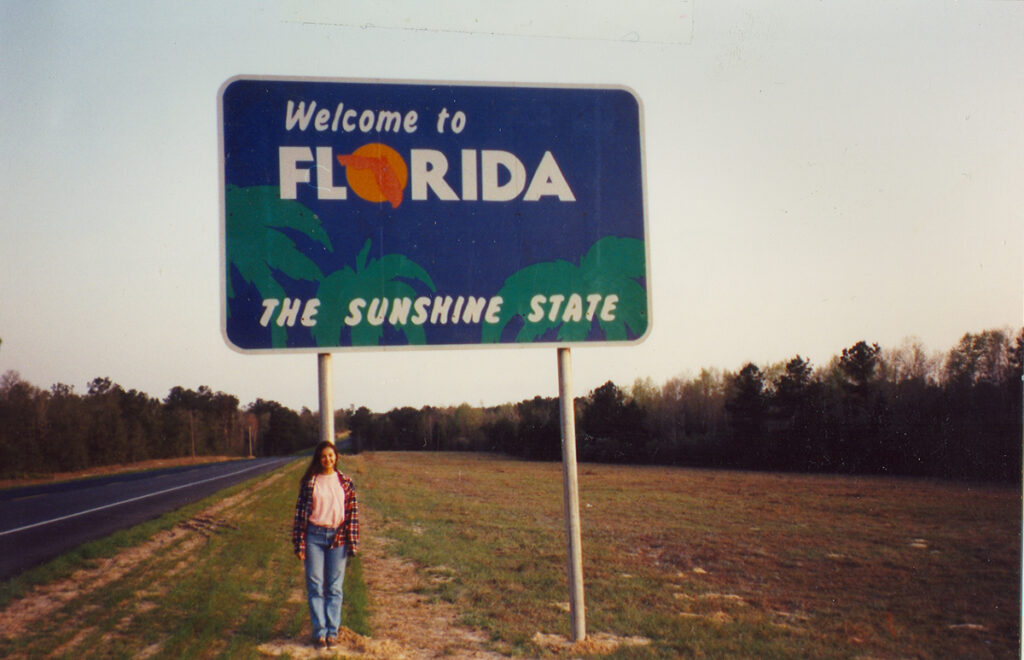 Ruby in Paradise (1993) — Ashley Judd appears in her first starring role in writer-director Victor Nuñez's modern-day homage to Jane Austen's novel Northanger Abbey. The film follows Ruby (Judd), a young woman who relocates to Panama City, Florida. Though it's the off-season for tourism, she manages to get a job in a souvenir store. Ruby's journal entries give the audience insight into her feelings and experiences — including her career journey, love life, and aspirations for the future — as she adjusts to her new life in the resort town. Ruby in Paradise was awarded the Grand Jury Prize: Dramatic at the 1993 Sundance Film Festival. Check here for viewing options.
The Station Agent (2003) — Finbar McBride (Peter Dinklage) has chosen a solitary life, and he'd like to keep it that way. His routine is disrupted when his job at a New Jersey model train shop becomes obsolete, but he's been bequeathed a disused train depot in a rural part of the state, so he moves into the abandoned building hoping to continue his quiet existence. No such luck — between the chatty Joe (Bobby Cannavale), who runs a nearby snack truck, and the artist Olivia (Patricia Clarkson), who almost runs him over with her car, Fin reluctantly gets used to having very present neighbors. Writer-director Tom McCarthy's tale of trains and human connections won three awards at the 2003 Sundance Film Festival — the Audience Award: Dramatic, the Waldo Salt Screenwriting Award, and a Special Jury Prize for Acting for Patricia Clarkson's performance. Check here for viewing options.
Fear(s) of the Dark (2008) — What do you see in your nightmares? Are you being chased by wild animals? Trapped in a haunted house? Is your partner acting not quite right? Rather than shy away from their fears, six cartoonists and graphic artists (Christian "Blutch" Hincker, Charles Burns, Marie Caillou, Pierre di Sciullo, Lorenzo Mattotti, and Richard McGuire) blow them up for the big screen in this French horror anthology. While their fears and art styles differ greatly, their stories have two things in common: They're animated in black, white, and gray, and they're terrifying. Check here for viewing options.
American Promise (2013) — In 1999, filmmakers Joe Brewster and Michèle Stephenson put themselves in front of the camera as well as behind it when they decided to document the educational journey of their 5-year-old son, Idris, and his best friend, Seun. The two boys were admitted to the prestigious Dalton School in New York City at a time when the private school was seeking more diversity among its student body. Over 13 years, the documentary follows both families as Idris and Seun face the hurdles that continue to exist for Black boys in the classroom. The remarkable film was supported by Sundance Institute's Documentary Film Program and took home the Special Jury Prize for Achievement in Filmmaking at the 2013 Sundance Film Festival. Check here for viewing options.
Studio 54 (2018) — Matt Tyrnauer directed this film chronicling the true story of sex, drugs, and disco that was the short-lived but hugely famous Studio 54. Featuring rare footage and interviews — including candid commentary from Ian Schrager, one of the nightclub's co-founders — the documentary tracks the rise and fall of a club so difficult to get into but so free once inside that Andy Warhol, a regular patron, once described it as "a dictatorship on the door but a democracy on the dance floor." Check here for viewing options.