[Pictured: Sundance Institute alumni Dee Rees]
By Stephanie Ornelas

There's a mass of talented women screenwriters who are making major contributions and leading the way in the future of filmmaking. This year's Academy Awards were proof of that with Jane Campion making history when she won Best Director for Power of the Dog, which she also wrote. When you think of Siân Heder who won Best Adapted Screenplay for CODA, Maggie Gyllenhaal, writer-director of Oscar nominee The Lost Daughter, and so many emerging women writers, it's a true celebration of progress and perfect timing as we near the end of Women's History Month.
Ilyse McKimmie, Deputy Director of Sundance Institute's Feature Film Program, oversees the Screenwriters Lab at Sundance Institute and offers a valuable perspective on how organizations have stepped up for women screenwriters. In a conversation via email, she recognizes the incredible work made by women writers from the Sundance community of alumni and advisors — work from artists like Lulu Wang, Chloe Zhao, Nia DaCosta, Lucy Alibar, Dee Rees and Dana Stevens.
"In addition to the high percentages of women included in all of our artist development programs and the Women at Sundance and Momentum Fellowship initiatives, there are several other organizations and programs doing strong work," she says.
"Women in Film, with whom we are founding partners of the ReFrame Rise program, Women and Hollywood, the Lab at the Athena Film Festival (both spearheaded by Melissa Silverstein), and NYWIFT's Writers Lab for women screenwriters over the age of 40 — these are just a few."
As we continue to press for equal representation throughout the industry, esteemed actors like Meryl Streep, Nicole Kidman and Kevin Hart, are also raising up women writers from all walks of life. While Streep and Kidman are focusing more on writers over 40, Hart is partnering with Sundance Institute to amplify Black women writers.
Through his digital comedy brand Laugh Out Loud (LOL), Hart's team selected fellows Wilandrea Blair, Danielle Nicolet, and Moni Oyedepo for their inaugural Women Write Now screenwriting fellowship program.
Last year, LOL and the Sundance Institute partnered up to launch Women Write Now — a program designed to champion the next generation of Black women in comedy. Through mentorship, advocacy, production, and exhibition, the immersive program offers a selection of writers the opportunity to receive mentorship and professional guidance from leading Black women in comedy. Projects from all three fellows will be directed by actors Gabrielle Dennis, Meagan Good, and Bresha Webb.
"Black women have stories to tell," says Good, in an interview with Morgan Debaun, CEO of Blavity Inc. (Creators of Shadow & Act) during this year's Sundance Film Festival. "We need to have opportunities, not just for acting, but in all areas. And writing is an area where we haven't gotten as much exposure or support."
There's a trove of stories written by women screenwriters that have yet to be told. Finding the right platform and support has proved to be an obstacle in the past. But that's not stopping writers from charging ahead with their own stellar projects. Laugh Out Loud saw 672 completed submissions for its screenwriting fellowship program just this year alone, and they recently announced that Wilandrea Blair has signed a first-look deal with NBCUniversal's Peacock to develop projects for the streaming platform.
"Women Write Now was created from a simple insight — the burning notion that there should be more Black Women in the writer's room, in the director's seat, and in control of the green light," said Laugh Out Loud President, Thai Randolph, following the fellowship announcement.
Still, across the industry writer-directors like Chloe Okuno can't ignore the glaring realities of not just being a woman in filmmaking, but a woman in a position of power. She recently spoke with Indie Film Hustle about her 2022 Sundance Film Festival hit The Watcher. During the podcast, she talks about the difficult obstacles she faces on set.
"There was a little bit of drama. People will not give you a lot of grace when it comes to showing your emotions," says Okuno. "You have to be very careful about it. In a way, that's what our film is about. She [the main character] is sort of modifying what she feels so that people won't write her off as lacking credibility."
She continues, "It's sort of ingrained in us to try and make everyone around us comfortable. But what really helped me was just telling myself, 'I'm not standing up for Chloe Okuno, I'm standing up for this movie I'm trying to make — this story I'm trying to tell.'"
Having written five films, Okuno is barely scratching the surface of the horror genre. She's simply one of several women writers who are paving the way for more opportunities, as so many before her have done in the past.
Back in June 1996, Denise D. Bielby, Professor of Sociology and affiliated faculty in Film and Media Studies at University of California, Santa Barbara, wrote a sociological perspective on gender and career outcomes with William T. Bielby, University of Illinois Chicago. In the essay, they wrote:
The institutionalization of male dominance of the film industry in the 1930s and the typecasting of women writers has had a lasting impact on gender inequality, which shows little change through the early 1990s.
Today, nearly 30 years later, women are stepping up to the plate more than ever before to direct and produce their own projects. But what is the industry doing to support screenwriters? After all, that is where the magic begins.
"The industry has to be willing to extend the same trust and belief to women making a leap that has been more traditionally granted to their male counterparts," says McKimmie. "It doesn't matter if they haven't made a feature yet, if they have kids, or if they haven't had access to the same networks or been in the same rooms that the more established artists or execs may have been in."
Some might argue that although the recent Writers Guild of America West (WGAW) inclusion report represents a small victory, it's a victory nonetheless, especially when you examine Bielby's essay. The WGAW study shows that women achieved a 3% increase over their 2019 share of employment.
Furthermore, the UCLA Social Sciences' 2022 Hollywood Diversity Report states that women writers who were credited for top films increased to 33.5% in 2021, an increase of more than seven percentage points over the 26% figure the group posted for 2020.
"This increase continues an upward trend for women screenwriters evident over the course of this report series. Women's share of screenwriters in 2021 was more than double the 14.1 percent figure observed in 2011," the report reads.
Still, the study tells us that women would have to increase their share by nearly 20% to equal men in this employment arena.
"One thing I hope is improving is that women screenwriters are claiming their space, feeling confident and empowered that their stories have a place and an audience hungry for them," stresses McKimmie. "It's an ongoing priority that we have to consistently put resources behind — it's not an item to be crossed off a list, but rather an area where we have to make a commitment to support for the foreseeable future."
So, what can the industry do to champion women in these roles? Director Julie Taymor (Frida, Across the Universe) said it quite frankly in Park City in 2020: "Hire them. There are so many avenues right now for telling stories. There shouldn't be any reason why a woman who is really inspired to tell a story shouldn't be able to."
McKimmie echoes this notion as she explains how important it is for industry professionals to educate themselves about emerging or mid-career women writers who have written feature scripts, pilots, or short films: "One of the most effective things industry professionals can do to support women screenwriters is to produce their work. There are a lot of steps leading up to that."
And paying attention to the organizations and programs helping to do that curatorial work is just as crucial.
"It's important that the people who feed the pipeline — be they development execs or representation or producers — demand that women be included on those lists, and not just one or two but in significant proportions," she explains.
History has taught us that despite the uphill battle, women will always find a way to make sure they have a seat at the table. But think of all the stories that could be told if the industry simply made a little more room.
"The industry has to be willing to extend the same trust and belief to women making a leap that has been more traditionally granted to their male counterparts."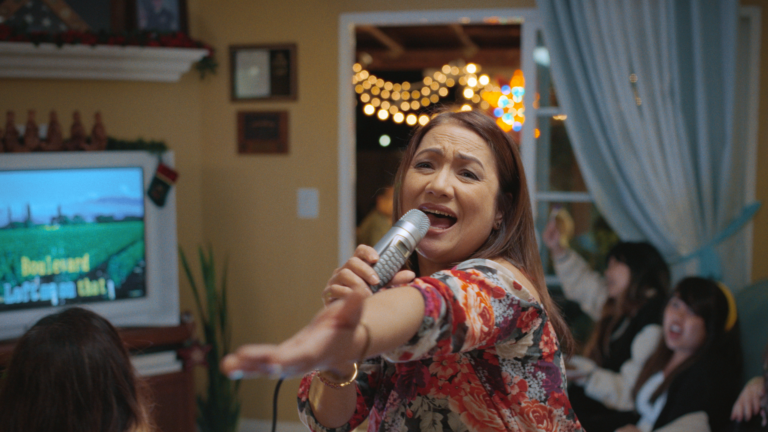 Award winner "When You Left Me On That Boulevard" is one of seven shorts featured on the 2023 Sundance Film Festival Short Film Tour. A
Read More »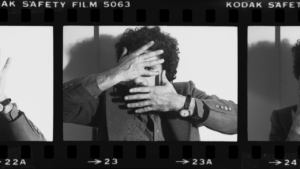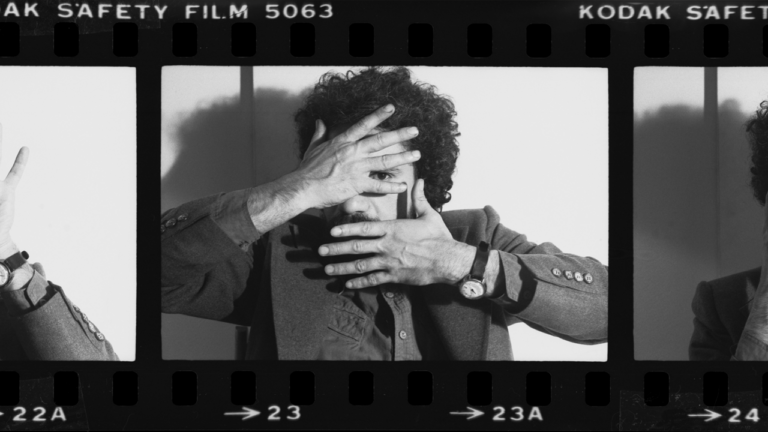 Sundance-supported "A Revolution on Canvas (Untitled Nicky Nodjoumi)" will have its world premiere at the 2023 Tribeca Festival. (Photo courtesy of Tribeca Festival) One of
Read More »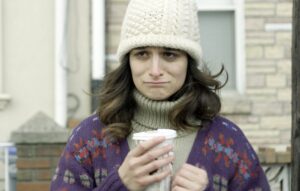 Jenny Slate (also known as the voice of Marcel the Shell with Shoes On) plays Donna in "Obvious Child." (Photo by Chris Teague) By Vanessa
Read More »