One of the most exciting things about starting each year with the Sundance Film Festival is having a front-row seat for the bright future of independent filmmaking. Captivating stories, soon-to-be iconic shots, and timely cinematic conversations are all cornerstones of the 2023 Festival slate — and those are all birthed from the hearts and souls of these filmmakers. That means that this year we have the privilege of being introduced (or reintroduced for returning filmmakers) to the artists behind 111 features, 64 shorts, and four indie episodic projects.
And while we learn a lot from the art that these storytellers share with us, there's always more we can learn about these filmmakers as people. This year, we decided to get to the bottom of those artistic wells with our Backstory questionnaire!
"I can't answer that. It's like choosing a favorite child," says director Tracy Droz Tragos when asked what her favorite film is to come out of the Sundance Institute or Festival. "I have been moved by so many different films that I have loved in so many different ways — whether it's Hoop Dreams, The Station Agent, The Squid and the Whale, Winter's Bone, Restrepo, The Cove, The Diary of a Teenage Girl, or Nanny… I could seriously go on and on."
Tragos' relationship with Sundance Institute goes far beyond that of an admirer. Her documentary Rich Hill (co-directed with Andrew Droz Palermo) was supported by the Institute's Documentary Film Program and Catalyst before going on to win the U.S. Grand Jury Prize: Documentary at the 2014 Sundance Film Festival. In January 2023, Tragos returned to the Sundance Film Festival in Park City, Utah, with her new film, PLAN C. 
Tragos' timely documentary follows Francine Coeytaux, an abortion rights activist and public health specialist, and her team — Plan C — as they seek to distribute abortion pills to those whose access has been limited by restrictive abortion laws. Below, discover what inspired Tragos to make the film, what challenges the project faced along the way, and why this story needs to be told now.
What was the biggest inspiration behind the film?
The biggest inspiration was meeting Francine Coeytaux for coffee in 2018, soon after Justice Brett Kavanaugh was appointed to the U.S. Supreme Court.
Films are artistic legacies; what do you want yours to say?
Perhaps my films aren't as artful as some — the first review for my first film led with, "Despite its artless construction… ." I will never forget that line — and can't remember anything that came after it. Ultimately, I think my lasting artistic legacy is more about making films with heart than about their "art."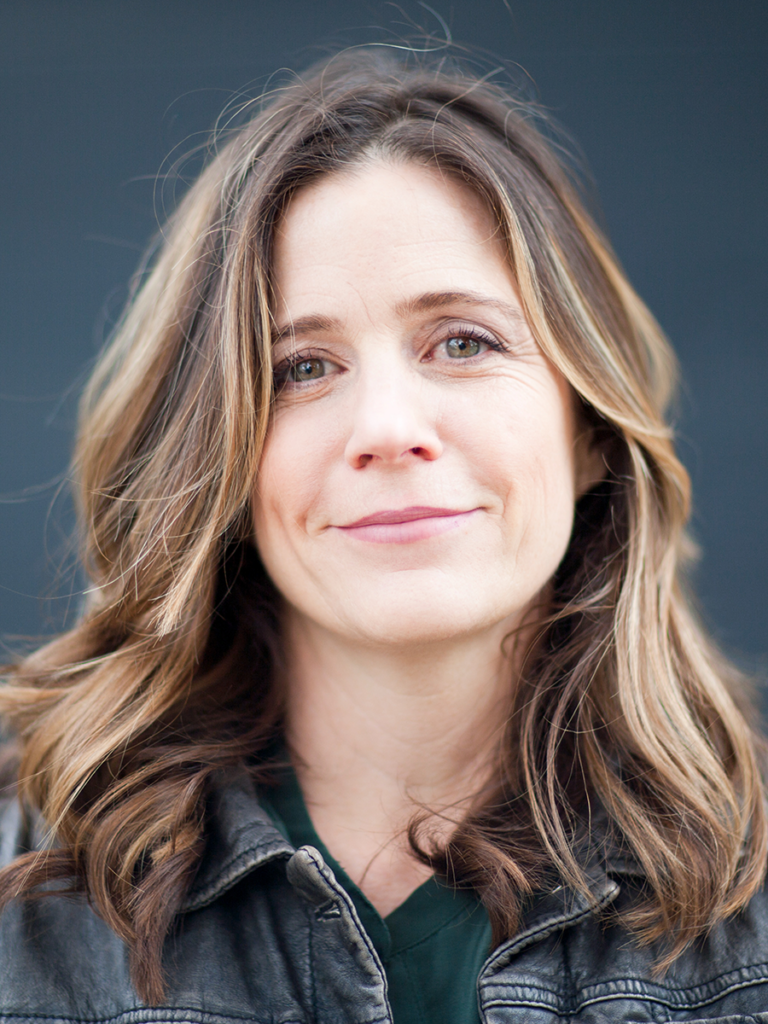 Describe who you want this film to reach.
I want this film to reach folks who feel alone and without hope — I hope this film will bring them solace in knowing that there are whole networks working tirelessly and taking great risks to support them in all kinds of ways.
Why does this story need to be told now?
We are at a really scary time in U.S. history when many human rights are being stripped. If there was ever a time for civil disobedience, it is now.
How do you want people to feel after they see your film?
I want them to feel hopeful and perhaps even motivated to join the growing movement.
Your favorite part of making the film? Memories from the process?
My favorite part of making this film was being around incredible, brave people who are committed to supporting folks they may never meet. When you're in the company of regular, ordinary folks who are doing great things, it makes the world seem a little less scary and a lot more hopeful. I hope audiences will love the folks who appear in the film as much as I do.
What was a big challenge you faced while making this film?
There were so, so many challenges in making this film. Funding it and raising support to travel all over. The logistics of keeping people safe who appear in front of the camera while still telling their story. The politics of telling any story about a network that operates in different ways — some in a legal "gray area." And, of course, filming during COVID-19 meant so many canceled flights and shoots — sadly, making things much more expensive than they would otherwise have been.
Why is filmmaking important to you? Why is it important to the world?
Filmmaking is a chance to not feel alone. To share my small window on the world. Storytelling brings people together in important ways and allows us moments of connection that we wouldn't otherwise have.
If you weren't a filmmaker, what would you be doing?
I have thought about this a lot — because even though I make films, it's hard, and sometimes I don't think that I actually am a filmmaker. When I think about doing other things, I mostly think about living on a farm and rescuing dogs. While that may not be financially sustainable either, I dream about it when things are rough.
What is something that all filmmakers should keep in mind in order to be better cinematic storytellers?
There's a lot of noise in filmmaking — a lot of choices to be made — and just time to reconnect with your internal "why" is super important. While you may be fortunate to be in a position to be hired to make a movie — for most of us, these are self-funded, indie endeavors — it's only emotionally sustainable to have a real strong drive — a real deep "why." Just connect with your "why," and surround yourself with folks who also connect with your "why" and bring their own talents to the collaboration. Films are made by more than one person, and if everyone shares the "why," you're in great shape.
What three things do you always have in your refrigerator?
Milk for my coffee. Butter. Wine.
What's the last book you read?
I am very good at starting and not so great at finishing these days. I recently lost my father and was given the book Levels of Life by Julian Barnes, in large part about loss.
One thing people don't know about me is _____.
People don't know a lot of things about me. I love country music. I'm a crazy dog lady. I'm a fiercely protective mother of a trans teenage son.
Early bird or night owl?
Early bird
What's your history with Sundance Institute?
My history goes back to high school when my friend (whose dad is an actor) told me about the Sundance labs — and I swear to God, from 18 on, standing on the steps of my high school dorm, I thought, wow. Some day. It wasn't until at least 20 years later that Sundance Institute supported my second documentary — Rich Hill. I'd gone back to filmmaking after having my two kids and felt like I was starting all over again after a hiatus, and I was so grateful to receive a 2012 Sundance Documentary Film Grant and then to participate in the 2013 July Documentary Edit and Story Lab. It was a dream come true. My latest dream deferred has been to direct a narrative film — and I am grateful again to Sundance for believing in me and supporting me as a fellow at the 2021 Directors and Screenwriters Labs.