By Shahnaz Mahmud
"And the Oscar for Best Supporting Actor goes to…J.K. Simmons for Whiplash!" That's one among three Academy Awards the film won that night. Whiplash first gained attention in the independent film world as a short film. Indeed, the road to powerful narrative features is sometimes paved by the short version. These days, for up-and-coming directors, cutting your teeth on a short film is a great way to dive into the industry. 
Short films are a great vehicle for filmmakers to demonstrate their vision and ambition in storytelling, and give way to the possibilities that may lie ahead. The highly successful horror film The Babadook from 2014 is a good example of this. The feature premiered at the Sundance Film Festival that same year. Of the Australian supernatural horror movie, film critic Glenn Kenny called the film "the finest and most genuinely provocative horror movie to emerge in the 21st century. 
But, before there was The Babadook, there was what filmmaker Jennifer Kent affectionately refers to as the baby Babadook: her 2005 short film Monster. The horror film was highly stylized in cinematography and shot in black-and-white and successfully created terror, a bit of laughter, and most importantly, a full story arc in a mere 10 minutes. 
There's also Obvious Child, another breakout hit, by filmmaker Gillian Robespierre that also premiered at Sundance in 2014. Billed as an abortion romantic comedy, film critics across the board praised it, including Rolling Stone's Peter Travers, who called it a uniquely special film. Obvious Child was born out of a short of the same name that debuted in 2009. Robespierre uploaded the 23-minute long short to the online platform Vimeo, where it was watched by more than 40,000 people.
And we can't forget about Thunder Road, the 2018 American comedy-drama directed, written by, and starring Jim Cummings, based on his short film of the same name. The 13-minute short, which centered on a police officer giving a eulogy for his mother, took the Short Film Grand Jury Prize at Sundance in 2016. The following feature film received Sundance Institute's Creative Distribution Fellowship in 2018.
Below we dive into the backstories of three Sundance Institute–supported shorts that morphed into features and reached wide acclaim, launching their directors into the next level of their careers.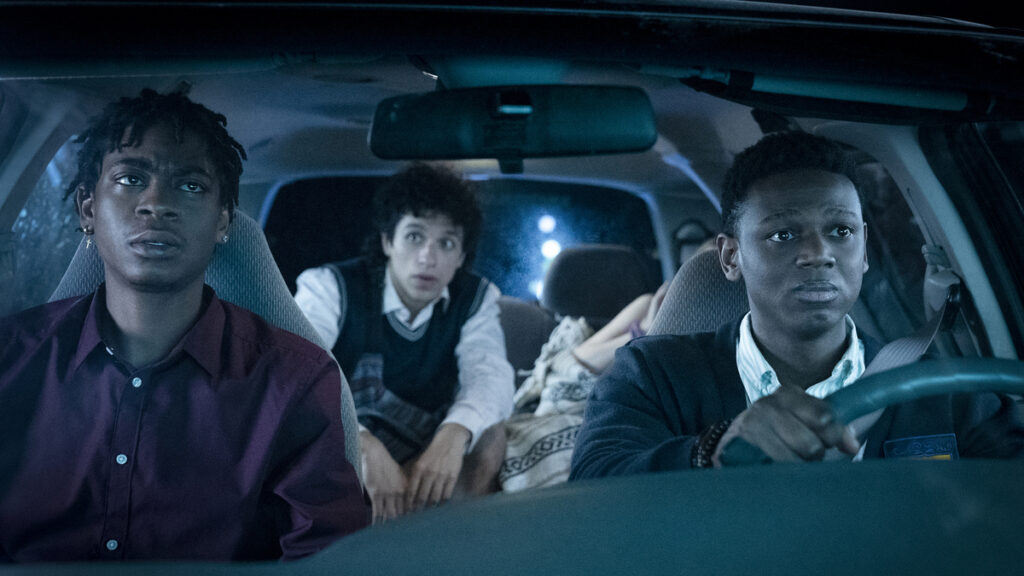 Emergency (2018) 
Director Carey Williams presents a satirical film that deals with highly sensitive subject matter: college boys of color who are terrified to call 911 when they discover a white girl passed out on the floor of the house they share. Whereas much of what we typically see captured on celluloid deals with the aftermath — the wrongful accusations, arrests, legal battles, death, here Emergency playfully enters into unexplored territory. The film is essentially about how to thwart the threat police might bring and uses humor to push the narrative along.
In a deftly written script by K.D. Davila, the story raises the fear that takes hold in a dire situation — one that can so presumptively be misconstrued. As crucial as the time is to get the unknown girl help, these friends stall, changing up their clothing and trying to locate a white friend to make the call (which fails). 
On the script, which was developed through Film Independent's Project Involve, Davila has been quoted as saying: "Think about it: a significant portion of the population is afraid of the thing that's supposed to save their life. It's so absurd, that we had to call it out. And we felt it had to be funny, because everyone needs catharsis in times like these. But we still really want to make you feel that fear." But, Davila has also said that it's based on things that happened to friends — not once, and at least twice. 
Williams has publicly said that what attracted him to the project after reading it was finding that "it was scaring me because it was a humorous take on a very serious topic. But I quickly realized that's what made it special — that it was looking at this through a different lens." 
The film took the Short Film Special Jury Award here at the Festival in 2018 and won other numerous awards, including Best Narrative Short at SXSW 2018.
The feature version of Emergency debuted at Sundance in 2022 and hit theaters later that Spring. Williams emphasizes the short was not a proof-of concept for the feature. Rather, while on the festival circuit in 2018 he was asked if there were further plans for it. In the moment, he blurted out  "Yeah." That's one way to will it into existence!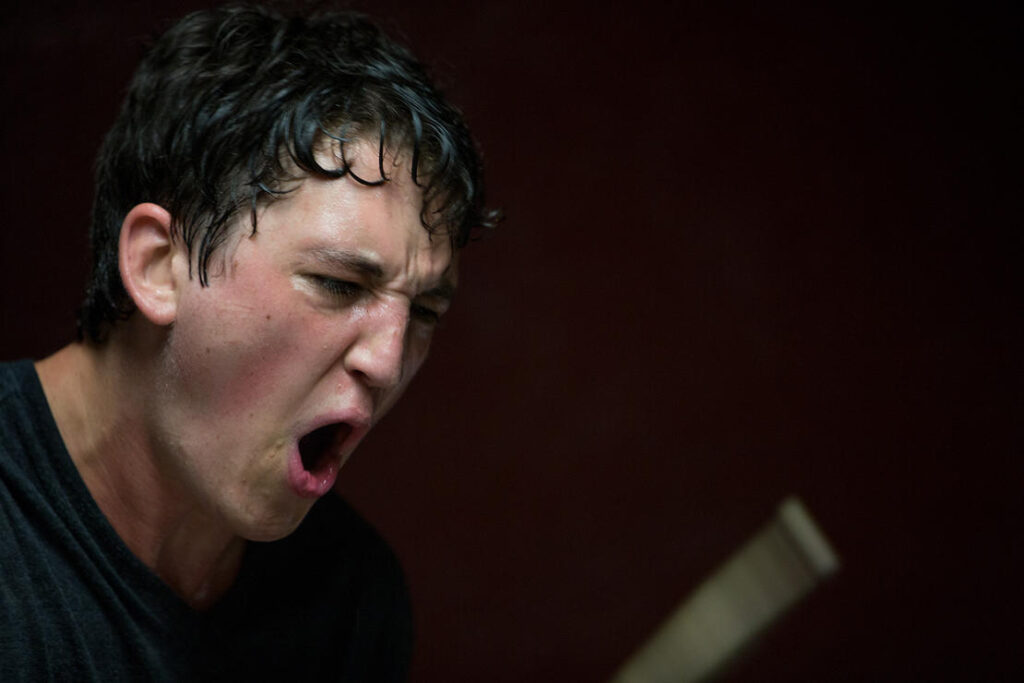 Whiplash (2013)
For Whiplash, it's more of a chicken-and-the-egg scenario. The feature script preceded the short. Writer-director Damien Chazelle had been a struggling young writer in Los Angeles at the time. In fact, he was trying to get his passion script, La La Land off the ground, but wasn't having any luck. To keep himself occupied, he wrote Whiplash. As if in a Hollywood movie, Chazelle's script kept getting shopped around only to land in the rejection pile. It did, however, spend a year on The Black List: the go-to website founded by Franklin Leonard which, among its many facets, produces a yearly publication highlighting Hollywood's most popular unproduced screenplays. Whiplash got named one of the best unmade films of 2012. That generated interest for the feature from major Hollywood producers. A recommendation came in for Chazelle to create a proof-of-concept short film. 
And so he did. Chazelle lifted a section of the feature for the short version. It centers on the lead character's first day at a high-profile and ultra-competitive music conservatory. Most of the film is inside a rehearsal room with the main orchestra and its ruthless, bully of an instructor whose means to get the best performance out of a musician is through mental and physical abuse. Well-known character actor J.K. Simmons took on the role of the abusive bandleader.
Whiplash won the Sundance Short Film Jury Prize, and from there, the feature got the go-ahead. It grossed nearly $50 million, having only been made on a $3.3 million budget. As we know, the film won three Oscars in 2015: Best Supporting Actor, Best Film Editing, and Best Sound Mixing. Whiplash earned five nominations in total that year, adding Best Picture and Best Adapted Screenplay — the Academy recognizing that Chazelle adapted the feature from the actual short film, despite the feature existing first. 
Chazelle became Hollywood's golden child—and La La Land? We know what happened there. So, the lesson in all of this: Heed the advice on making a short.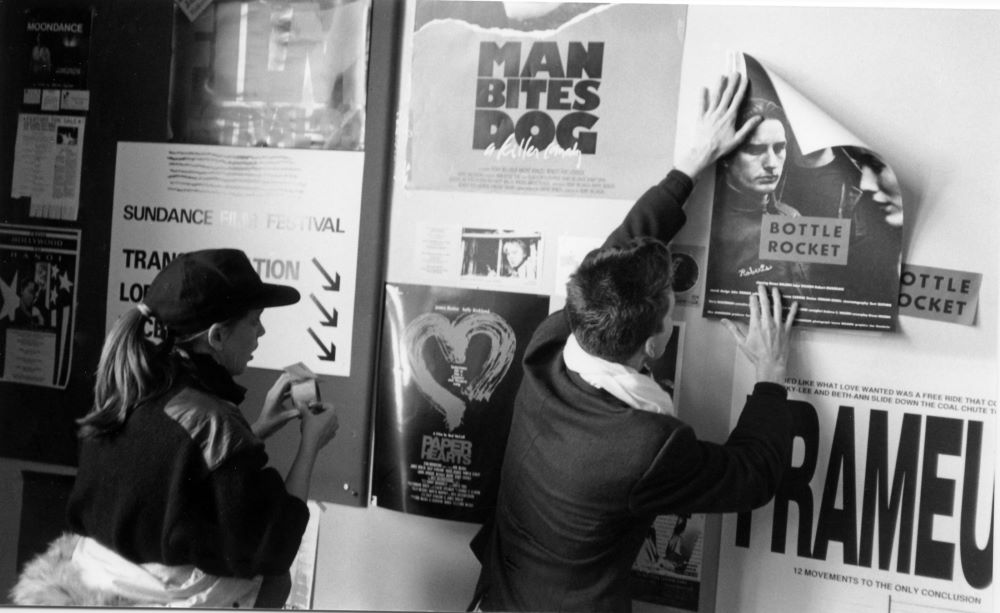 Bottle Rocket (1994)
Any Wes Anderson fans here? The beloved filmmaker got his start at Sundance back in 1993 with the 13 minute short film Bottle Rocket. Pretty much an unknown at the time, Anderson co-wrote the script with (also) the then-unknown Owen Wilson and shot it in black-and-white against a jazzy musical backdrop. The film gave viewers a glimmer of Anderson's unique visual flair and penchant for quirky storytelling. 
The collaboration between Anderson and Wilson has a fairytale quality to it: two college students at the University of Texas in Austin meet in playwriting class and a friendship is born. It was during this time in school that they conceived the idea for Bottle Rocket. 
The crime-comedy film follows the journey of three petty criminals who are woefully down on their luck. Wilson stars in it and brought his brother Luke into the mix, who was also new to acting. Bottle Rocket depicts the brothers as dysfunctional friends who are training to be thieves. Luke's character has recently returned from a stay at a mental hospital after experiencing a nervous breakdown. Owen's character leads the charge in devising a crime spree of sorts, guns and all.
Shot in black-and-white with a handheld camera across several Texan landscapes, Anderson has said it was autobiographical in nature—not in story, but in the realities of life. It's about "just living day-to-day, getting by any old way we could." 
Bottle Rocket won critical praise at the Sundance Film Festival the year it was shown. Two years later, the full feature appeared in theaters. The short jumpstarted the careers of Anderson and both Wilson brothers, who remain friends and collaborators to this day.