Sheryl Hoover (Toni Collette, far right) keeps her extended family (from left, Alan Arkin, Paul Dano, Steve Carrell, Greg Kinnear, and Abigail Breslin) on track and feeling well-loved, in Little Miss Sunshine.
Here at the Sundance Institute, we talk a lot about film. Whether it's helping co-workers figure out what to watch this weekend or feeling positively ancient when we hear that a movie from our youth is celebrating a big anniversary, we've got thoughts, feelings, and recommendations for indie film lovers ready to go. Welcome to our regular series where Sundance Institute employees bring our most passionate hot takes about independent cinema to you. This is Personnel Thoughts.
Mother's Day is on Sunday. Let's give you a couple of minutes to panic about how it snuck up on you again this year, and then quickly order a last-minute gift for your mama. (Pro-tip: A Sundance Membership needs no gift-wrapping and is super chic.) Now that that's taken care of, let's get back to business. Moms! They're our best friends, biggest pains, a shoulder to cry on, and the reason for crying. 
The connection between a mother and child is special, dramatic, complex, and unique, and whether it's a positive or a negative relationship, there's one thing that's certain — mothers are the perfect catalyst for a quintessential Sundance Festival film.
From Ellen Burstyn in Requiem for a Dream to the iconic Donda West, these six parents represent the wide range of cinematic motherhood. Join us as we dive into our archives to debate the ultimate Sundance mom. 
Sheryl Hoover, Little Miss Sunshine
When I think of Sundance moms, Toni Collette's face immediately pops into my brain. And while there are countless iconic moms played by Toni Collette within our archives, none of them top Sheryl Hoover from 2006's Little Miss Sunshine. She's always a pillar of strength for her hodgepodge family, even when they test her (and they all test her) throughout an 800-mile road trip from New Mexico to California. 
And while cramming six people into a bright yellow VW bus for a multiday trip sounds grueling on its own, the Hoovers are headed to Redondo Beach to watch their youngest daughter, Olive (a perfect Abigail Breslin), compete in a children's beauty pageant. But that's why Sheryl stands out as an exceptional mom — she supports Olive's dream no matter how far-fetched it is, she tries to understand Dwayne's vow of silence (Paul Dano), and she showers her brother Frank (Steve Carrell) in unconditional love after his suicide attempt.
She doesn't try to change her family to be perfect for her, she's steadfast in being the glue for the family she has. To top it all off, she also recognizes a great dance routine when she sees one. — Bailey Pennick (Associate Editorial Director)
Nic and Jules, The Kids Are All Right
Two moms for the price of one? Hell, yes. Those moms are Juliane Moore and Annette Benning? Double win. If I'm going with maternal figures in the Sundance cinematic universe, it is hands-down Jules (Julianne Moore) and Nic (Annette Bening) from Lisa Cholodenko's 2010 film The Kids Are All Right. 
Don't even get me started on Mark Ruffalo… but that's not why we're here. We'll circle back to him on Father's Day. For starters, I would love to live in their oh-so-cool Southern California house, having nightly dinners in the backyard. Wine, anyone? They always made really healthy, organic food. Just think of the school lunches they would make! Not to mention, they have pretty cool jobs. Between Jules, the free spirited bohemian who is getting her landscape design business off the ground, and Nic, the obstetrician, I feel like conversations would never be boring, and I'd be very well-rounded in plants and delivering babies. 
The two of them make a dynamic parent team and bring the whole family together with their yin and yang energy. I could picture Nic grounding me for bad grades and Jules sneaking me out of the house to get ice cream. Jules would tell me about her wild boho days, and I would get a kick out of Nic disapproving and rolling her eyes. 
While they often play good cop/bad cop and have their differences, at the end of the day they're both funny, lively, spirited moms with an amazing sense of style (I would constantly be borrowing their sunglasses and Jules' cool shirts). While no family is perfect, you can't spell dysfunction without FUN, and Jules and Nic would be lots and lots of fun. — Danna Friedberg (Social Media Manager)
Always one to adjust the limits of an assignment to meet my needs (or obsessions), I can't choose just one mom in this category, though the four moms I've chosen are all part of the same film, John Waters' 1988 classic, Hairspray. 
Being 7 years old, I was not there when the film — Waters' most mainstream film to that point — premiered at the 1988 Festival. Instead, it was discovered at the video store, chosen because the '60s dancers on the box suggested something like Dirty Dancing might be inside. Hairspray turned out to be so much more for this working-class, TV-obsessed girl,  who instantly saw herself in Ricki Lake's portrayal of Tracy Turnblad and fell in love with the messages of the film (and the soundtrack. With its mix of silly dance craze songs and R&B classics, it's still a banger).
Almost as soon as we meet Tracy, we're introduced to her mother, Edna (Waters mainstay Divine, in his final role). The matriarch of the Turnblad family, she helps make ends meet by running a neighborhood laundry service. When Tracy rockets to local after-school-TV fame on The Corny Collins Show, Edna uses her entrepreneurial bent to become the O.G. momager and negotiate a sweet endorsement deal with the Hefty Hideaway for Tracy. Edna remains a supportive and caring parent throughout the film, and through a certain lens, the same could be said for the woman who is set up to be her rival. 
With an assist from her husband Franklin (Sonny Bono), Velma Von Tussle (Debbie Harry) takes stage parenting to a whole new level in Hairspray. Velma cares mainly about appearances and regularly drills her mean-girl daughter Amber (Colleen Fitzpatrick*) on her performance of '60s dance-craze steps, having the right kind of boyfriend, and looking as perfect as possible — very much the opposite of Edna. 
The Von Tussles are garden-variety racists of the time: upwardly mobile and so obsessed with social striving that they want to exclude anyone who doesn't look like them. They also own Tilted Acres, a whites-only amusement park that becomes the scene of a race riot when racists and integrationists clash on the day The Corny Collins Show broadcasts from the park. After the showdown at the park, Velma and Franklin are so adamant that Amber be the only one to win Miss Auto Show 1963 that they plant a bomb in Velma's bouffant in case Tracy Turnblad wins the crown. In the years since Hairspray was released, many news stories have surfaced about parents who become so toxically invested in their children's successes that this doesn't feel as absurd as it did in the '80s. 
Prudence Pingleton is Tracy's best friend Penny's mom. Highly strung and afraid of her daughter taking any steps out into the world, she's constantly declaring that Penny is Punished (the poor kid is even forced to start wearing a giant red P on her blouse every day). Prudy's small mind is blown when Penny falls in love with her Black classmate Seaweed, and they end up imprisoning her inside her bedroom, where she receives shock therapy from a cattle prod–wielding doctor (played by Waters). 
Motormouth Maybelle is the coolest mom in the movie, hands down. Played by the legendary Ruth Brown, Maybelle is a multi-hyphenate who speaks in rhyme and rocks a blond bouffant. She hosts "Negro Day"on The Corny Collins Show and co-hosts record hops with Corny and his producer Tammy. Maybelle also has her own radio show and runs a bustling record shop where, alongside her teenage son Seaweed and preteen daughter L'il Inez,  the neighborhood kids stop by to dance to the latest grooves. As the film's story shifts to be more about civil rights, Maybelle is a strong influence on Tracy and her friends, using her local celebrity to lead the charge against segregation at Tilted Acres and in Baltimore.
Not all the moms of Hairspray are good ones, to be sure. But they're all indelible and iconic in their own ways, in one of the weirdest, wackiest Sundance films of all time. — Rachel Brethauer (Content Marketing Manager, Sundance Collab)
*aka Vitamin C, for everyone who also had Graduation Day as their high school commencement song
Mom Penguin, March of the Penguins
Aside from that whole Antarctica 80-below-zero thing, penguins easily prevail over humans in the motherhood department. As March of the Penguins (2005 Sundance Film Festival) teaches us:
Moms never have to worry about being fashionable. The uniform is the same for all.

Weight is never a problem. Mom penguins lose a third of their body weight on the 70-mile trek to the nursery and producing that egg containing Baby.

Waddling is always an option. That swaying side-to-side walk is socially acceptable in this community. Moreover, Mom penguin is an elegant swimmer.

Short-term goals are good enough. She and Dad penguin are monogamous for a season, signing up for eight or nine months of loving collaboration.

Good moms tend to attract good dads. Dad penguin does his part — and a dad bod is a definite advantage — by spending four months without food, sheltering baby-in-egg atop his feet, protected by a flap of the father's belly skin. The village contributes as well, the penguins huddling together, the community rotating each dad to the center for a turn at the warmest spot. 

Mom penguins don't agonize over whether to work outside the home. It's a given. They are going to march back and forth to the nursery, bringing in the bacon… er, fish and krill and squid.

Dad penguins do an equal share.

Mom penguin knows when to hold 'em into her own belly flap and when to fold 'em — or set the chick free. Again, no anguish or gnashing of beaks involved.

Chick penguin dives into his new home, the sea, likely never to see his or her parents again — and even less likely to move into their basement.

— Vanessa Zimmer (Associate Editorial Manager)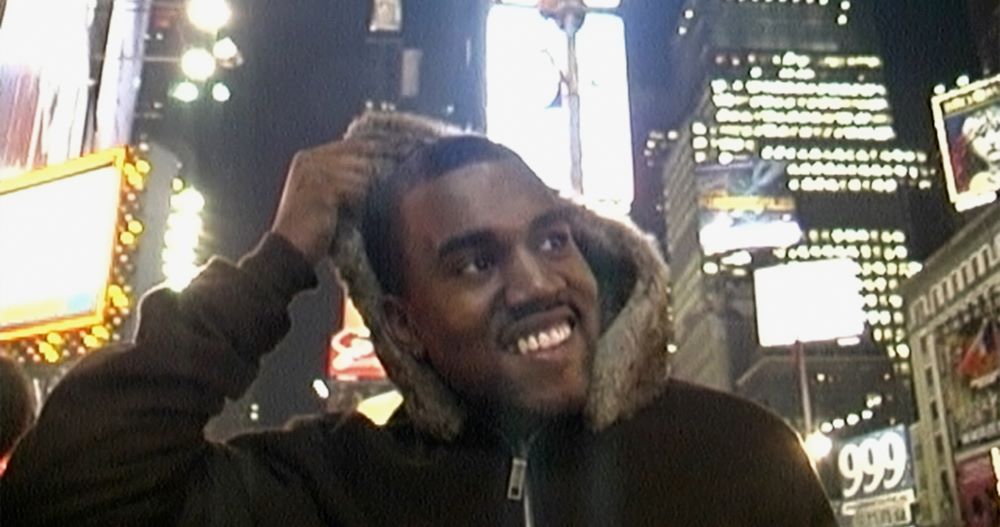 Donda West, jeen-yuhs: The Kanye Trilogy
This is family business… 
If you're a huge fan of Kanye West's music like I am, you know that his mother, Donda West, was his biggest fan. Whether Ye made it in music or not, her love was unconditional. And it was her nurturing creativity that helped her son thrive as an artist when so many doors were closed on him. That's why my ultimate Sundance mom is Donda West.  
In a resurfaced interview with S&M Consulting and Entertainment, West talks about raising Kanye to believe that dreaming is so important. 
"Having a dream is very necessary. Some might feel it's unthinkable, but to have a dream means to set goals," says West. "I think I taught Kanye this since the time he came into the world: There's nothing that you can't achieve if you believe that you can do it."
But Donda West was not your typical celebrity mom. A professor and English major, she was also Kanye's manager, his inspiration, and his voice of reason.   
"[But] you can't just dream, you have to learn what it takes to go wherever you want to go. Put in the hard work. You're not always on the mountain top, but you just keep fighting to get there. And once you're there, all you can do is just do your best," she says in the video. 
The interview is a perfect example of how devoted she was to her son, and it shows the confidence she had in him. During that same conversation, she recalls a time when Kanye came home extremely upset after getting some bad news about a deal he really wanted. "He came home and didn't know if he even wanted to stay in music, but we're all glad that he did," she smiles. 
One of the biggest takeaways from jeen-yuhs: A Kanye Trilogy, the 2022 Sundance Film Festival docuseries, is that Kanye was not the same person after his mom passed away. As fans, we see the dramatic shift that took place after November 10, 2007. It's something I can relate to, and it's why I've always held a soft spot for Kanye and Donda West. My mom, who passed away just three days before Donda did, played a huge role in my career as a writer. And, like Donda to Kanye, she was my biggest fan.     
"Last night I saw you in my dreams, now I can't wait to fall asleep," Ye sang at the 50th Annual Grammy Awards, just months after his mom's passing. 
Kanye West just didn't lose his mother, he lost his best friend, his No. 1 supporter, the one person who believed in him when no one else did. And just as he said on David Letterman's My Next Guest Needs No Introduction, "This would have been the best time of her life, but she's here, and she's guiding us." — Stephanie Ornelas (Brand and Editorial Writer)
Sara Goldfarb, Requiem for a Dream
Mothers are often our greatest teachers. We're shaped by their nurturing nature and mirror their behaviors from the moment we're born, passing them on from generation to generation. Ellen Burstyn's portrayal of Sara Goldfarb in Requiem for a Dream tells a powerful story about drug addiction and the undeniable impact of a mother's actions on the life of her wayward son.  
Her character was one of the first I can remember that so explicitly revealed a previously overlooked form of drug addiction that continues to plague our society. Before our "opioid epidemic," addiction was seen as criminal behavior. Addicts were to be removed from society and imprisoned. Racism drove many of the strategies in America's War on Drugs, destroying the lives and communities of people of color. 
But this film revealed the world of sweet, wholesome, white mother Mrs. Goldfarb, who seemed to be battling the heartbreak associated with having an addict for a son. But what we witness is her own unrecognized struggle with addiction, fueled by the medical industry, that no doubt created the pathway for her son's fall and her own. — Jason Nichols (Creative Director)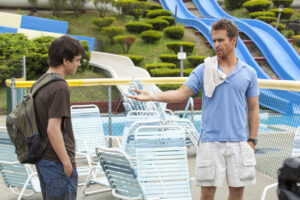 Here at the Sundance Institute we talk a lot about film. Whether it's helping coworkers figure out what to watch this weekend or feeling positively
Read More »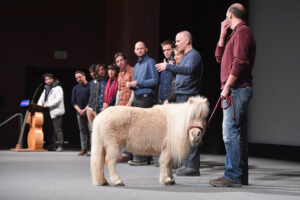 Here at the Sundance Institute we talk a lot about film. Whether it's helping coworkers figure out what to watch this weekend or feeling positively
Read More »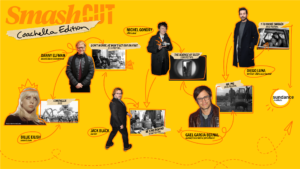 by Bailey Pennick Art is one of the best social connectors. Everywhere you look people are banded together by the art that ignites passion, conversation,
Read More »