Here at the Sundance Institute we talk a lot about film. Whether it's helping coworkers figure out what to watch this weekend or feeling positively ancient when we hear that a movie from our youth is celebrating a big anniversary, we've got thoughts, feelings, and recommendations for indie film lovers ready to go. Welcome to our regular series where Sundance Institute employees bring our most passionate hot takes about independent cinema to you. This is Personnel Thoughts.
We've all seen the various studies that say that you spend more of your waking life with your coworkers than your actual family. Even in the best of work-life balance circumstances, it's hard to shake that fact. So, instead of getting freaked out by the finite amount of time we have on this earth, why not find a job and company that you love? 
Below are five dream jobs as told through past Sundance Film Festival releases — from summer camp counselor to clone creator. Hopefully they inspire you to make your own 9-to-5 a bit more cinematic (or at least use some vacation days for a movie marathon).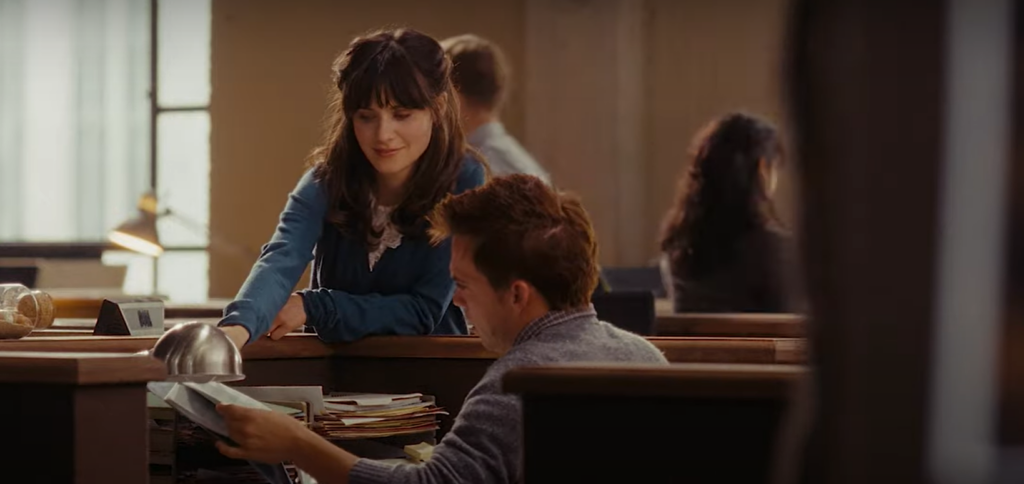 Los Angeles Greeting Card Writer, (500) Days of Summer
If you were looking for me in the Sundance Film universe, you might find me working alongside Tom Hansen (Joseph Gordon-Levitt) as a greeting card writer at Los Angeles–based New Hampshire Greetings. It's somewhat of an old-school office vibe in (500) Days of Summer, especially if you're coming out of the remote working world, but I like to imagine the job itself would fit quite well in 2022. 
Writing heartfelt adages and inspirational holiday phrases on a daily basis might get complicated when your partner and deskmate is a heartbroken hopeless romantic who actually has dreams of being an architect. But the office is full of witty, karaoke-loving colleagues with great taste in music — how could it not be when you're working next to Zooey Deschanel and Geoffrey Arend? 
There's really no "jerk boss" and there don't seem to be a ton of colleagues who hate their jobs, just a few who are lacking inspiration. But you should note that suggesting explicit language in the upcoming editorial lineup for Valentine's Day may cause your boss to move you to the funeral and sympathy department, especially if he knows you've just been dumped. You'll also want to make sure you've got your 20 cards written and turned in by Friday. — Stephanie Ornelas (Brand and Editorial Writer)
Water Wizz park attendant, The Way, Way Back
If I got to choose my dream job in the Sundance Film Festival world, hands down, I'm spending my summers at the Water Wizz water park from 2013's The Way, Way Back. As a water slide aficionado, I can't think of a better way to pass the long and hot summer days than working alongside a cast of quirky lovable characters like Owen (Sam Rockwell), Roddy (Nat Faxon), and Lewis (Jim Rash)… not to mention having Maya Rudolph as a boss would be pretty cool. Unlimited rides on the Devil's Peak along with staff parties, Hawaiian shirts, water gun fights, and really solid from-the-heart advice from Owen would be a great way to make some extra cash.
I imagine my days would be filled with hijinks, jokes, sunscreen, innertubes, and customer-facing situations involving breakdance parties over at Harpoon Lagoon. While cleaning up vomit in the crazy tubes wouldn't be ideal, it would all be worth it for the employee camaraderie and the sweet staff shirts.
At the end of the summer, it would be sad to bid farewell to my Water Wizz friends for the season. In the cold months, I'd miss all the park attendees getting stuck in the inner tubes, laying out lounge chairs, hearing Lewis's dreams of being a storm chaser. I'd count down the days until that first day I could put my blue staff shirt back on and cruise around with Owen in his beat up yellow convertible through the charming East Coast seaside summer town.— Danna Friedberg (Social Media Manager)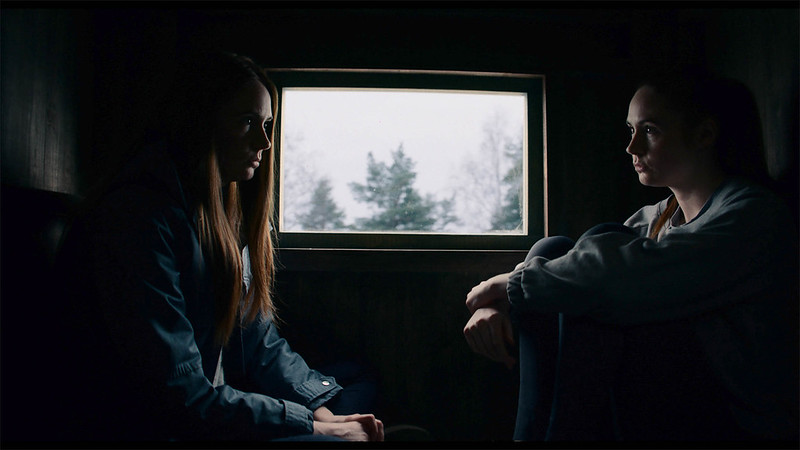 Replacement clone creator, Dual
If I were going to do anything other than work for an organization that champions independent film, it would have to be for a company that makes life easier for those facing sad and/or tragic situations.
That's why I would work for Replacement, the agency in the 2022 Sundance Film Festival's Dual, which clones the terminally ill client and near-perfectly replicates (except for that part about dying) a stand-in double. The idea is that the double can spend time getting to know their "original" — favorite foods, fashion preferences, and whatnot, memorizing the layout of the house, ingratiating oneself with the family pets, and so on. Then, the exit… the transition… whatever you call it… can be slick and painless. Original out, double in, your family will barely notice!
As the guy in the Replacement commercial says: "You might be dying, but don't let that affect your family." I can't imagine a nobler cause, erasing the whole concept of grief from the planet. 
What could possibly go wrong? — Vanessa Zimmer (Associate Editorial Manager)
Perlman Villa housekeeper, Call Me By Your Name
If I had to work anywhere within the Sundance Cinematic Universe (SCU patent pending), it would be on the staff at the Perlman villa in Luca Guadagnino's Call Me By Your Name, no question. Few joys in life match working somewhere where there's low-stakes indeterminate drama going on that you aren't directly involved with (but can gossip about with your coworkers!). I feel like Mafalda (Vanda Capriolo) would be a chill boss, she might slap my wrist every now and then for sneaking too much red wine, but she'd also have fascinating stories to tell and great recipes to share.
Beyond the tea and the management, working at Casa Perlman just sounds idyllic: cooking with fresh ingredients, hiking around the Italian countryside, borrowing books from Elio's dad's (Michael Stuhlbarg) enormous library, hanging linens on the clothesline in the backyard and hearing faint piano music coming in from an open window, dancing to '80s music at the nightclub in town and then being driven home via Vespa, going to sleep every night feeling peaceful, sunburnt and full… I've clearly thought about this a lot. 
There's something so evocative about the setting of that film that's stayed with me since I saw it premiere at Sundance 2017 — Guadagnino placed Call Me By Your Name somewhere where all there really is to do is pay attention. A world without emails, where there's ample time to enjoy the simple things in life. From the laptop I'm typing this on,  nothing sounds better than that. — Sylvy Fernandez (Junior Publicist)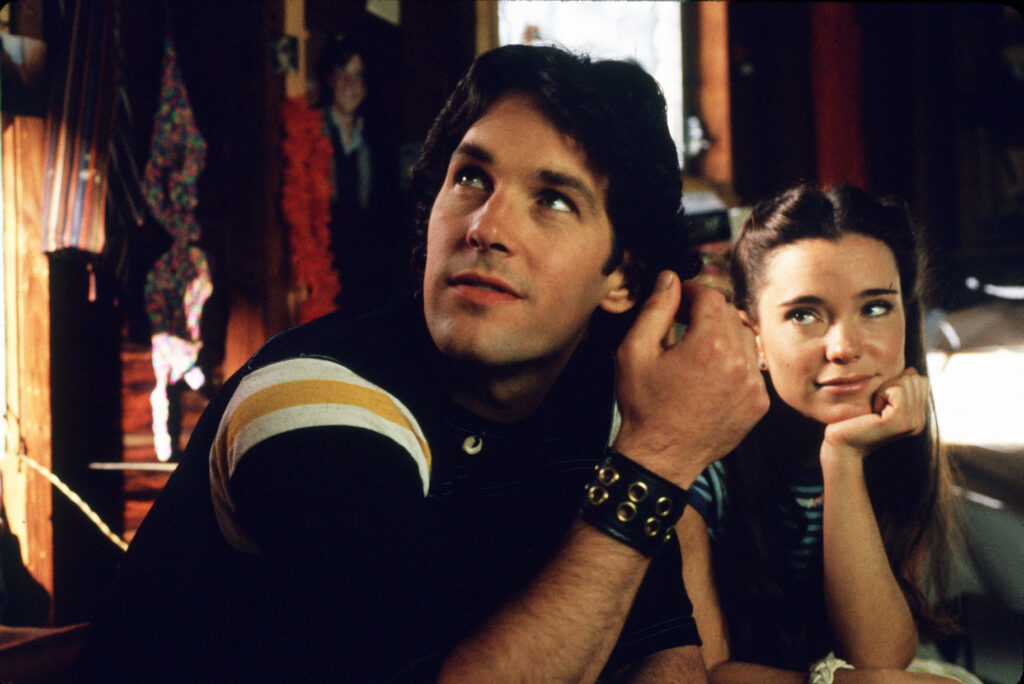 Camp Firewood counselor, Wet Hot American Summer
There are so many reasons why being a counselor at Camp Firewood is actually the best fictional job, but I'll begin with the obvious — it's a summer job for super rad teenagers. This means a couple of things: one, if I have this job it means that I am once again youthful and full of life, and two, it means that I don't have a full-time job or responsibilities. And that's great news because the entire staff of Camp Firewood is the most irresponsible group of people you could possibly get together in the woods with unsuspecting children. Kids surviving camp is negotiable as long as we counselors find true love on the last day!
Beth (a perfect Janeane Garofalo) seems like an easygoing boss. Even when there are camp crises, the way she hands out assignments at morning meetings is so chill: "There are some lower campers stuck in the ropes course. I meant to tell you about that yesterday, but could you get to it now?" She takes responsibility for the delay, but knows exactly what needs to be done and delegates. That's a true mentor.
And with a leader like that at the helm, being able to hang out with your buds like the sweet Coop (Michael Showalter, sporting the most epic bowl cut), the stylish McKinley (Michael Ian Black), and the sleazy J.J. (Zak Orth) makes every day a delight. Even when assigned to be a lifeguard ("It's your job to make sure kids don't drown!"), kitchen assistant/therapist Gene (the one and only Christopher Meloni), or hygiene cop for the kids who refused to bathe all summer,  the camaraderie at Camp Firewood is unbeatable. It also doesn't hurt that there's some major eye candy in the ranks (Paul Rudd, Elizabeth Banks, Bradley Cooper, Marguerite Moreau).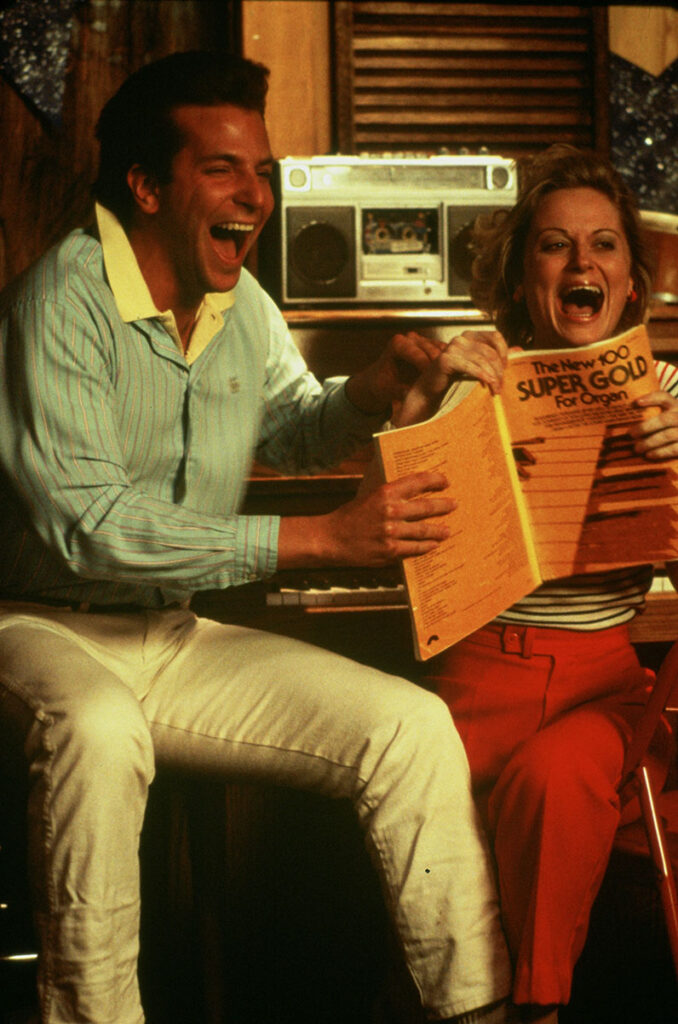 Fresh air and sunshine all day, talent shows (run by an iconic Amy Poehler) and NASA Skylab debris falling all night. You can't ask for more. See you all in ten years at 9 a.m. or was it 9:30? — Bailey Pennick (Associate Editorial Director)