Helen Shaver (second from left) portrays a New Yorker who travels to Reno, Nevada, to seek a divorce in 1959, in Donna Deitch's Desert Hearts. She falls for a local free spirt (second from right) played by Patricia Carbonneau.
By Vanessa Zimmer
As Pride Month comes to a close, we want to reflect on the immense contributions of LGBTQ+ filmmakers. So many have collaborated with the Institute and the Sundance Film Festival over the years. And although it is impossible to mention all of those influencers — and there are many — we are highlighting 15 who have introduced outstanding and enlightening work at the Festival and beyond. 
All of their artistic efforts have broken down societal barriers, sparked dialogue, and authentically illustrated the queer experience over the past 35 years. From the massive popularity of Andrew Ahn's Fire Island (a gay spin on the Pride and Prejudice story streaming now on Hulu) to Todd Haynes' trailblazing 30-year career blurring the lines between arthouse cinema and Oscar-nominated fare (Carol, I'm Not There), the films by these storytellers have enriched our lives and moved culture forward.
Get inspired by learning about these powerful filmmakers and their careers below.  Our selections are listed in chronological order according to their appearance at the Festival.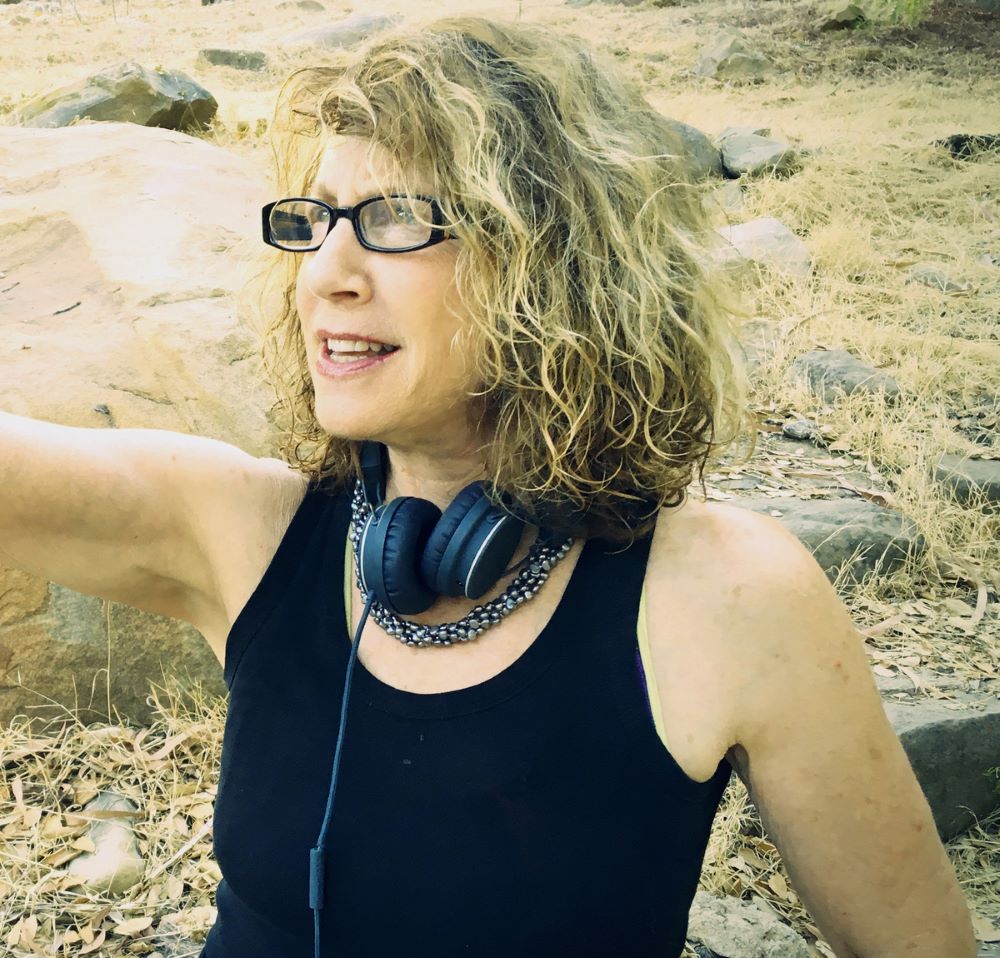 Donna Deitch — The 1986 Sundance Film Festival bestowed a Special Jury Prize upon Deitch and her Desert Hearts — the story of a New York City professor of English literature who travels to Reno, Nevada, in 1959 to get a divorce. At a local dude ranch, she meets a free spirit who works there and at a casino. "Desert Hearts is a tender and passionate portrait of two very different women as they develop a mutual understanding and friendship, culminating in a liberating experience together," according to the Festival Film Guide. 
Deitch went on to direct in television, for NYPD Blue and Heroes. At the 1991 Festival, Deitch along with directors Joan Micklin Silver and Penelope Spheeris each brought their installments of a three-part series about mothers in prison, called Prison Stories: Women on the Inside.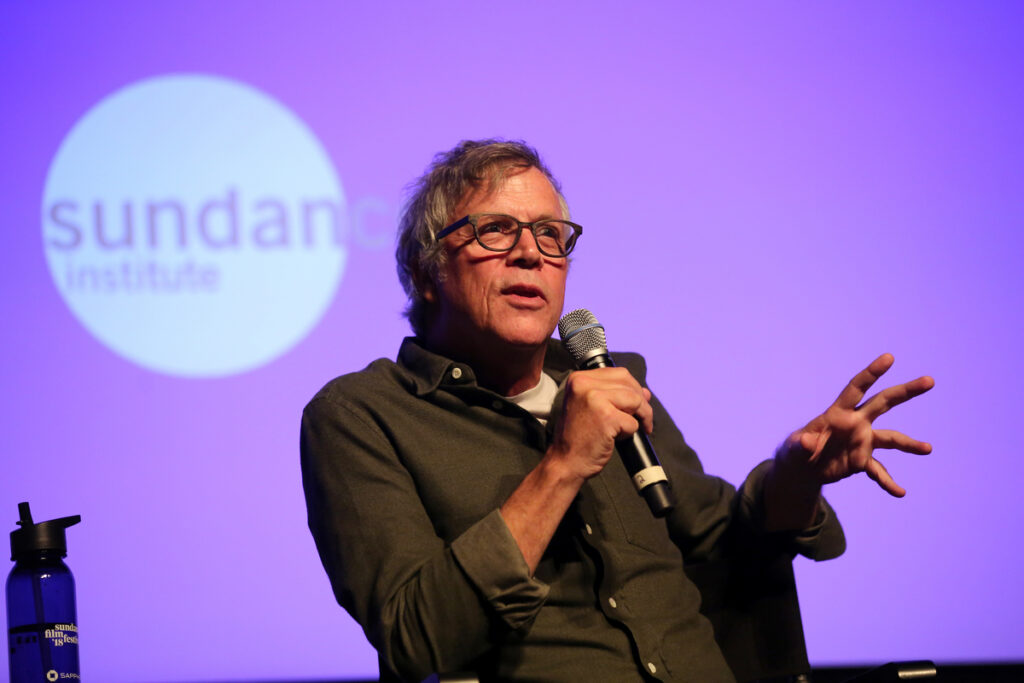 Todd Haynes — Haynes won the Grand Jury Prize at the 1991 Sundance Film Festival with his directorial debut Poison, which he also wrote. The unorthodox (and controversial) story combines three separate but interrelated stories — a recollection of a mother whose 7-year-old son killed his father and then went missing, a scientist who discovers the source of the sex drive, and an inmate who falls in love with a fellow prisoner. 
Haynes also wrote and directed the 1995 Festival's Safe, with Julianne Moore as an overwhelmed and ailing woman trying to survive life. Among his other credits are Far From Heaven (Julianne Moore, Dennis Quaid, Dennis Haysbert), I'm Not There (a look at the life of Bob Dylan, starring Cate Blanchett, Christian Bale, and Heath Ledger), and Carol (Cate Blanchett, Rooney Mara) — all of which attracted Oscar attention.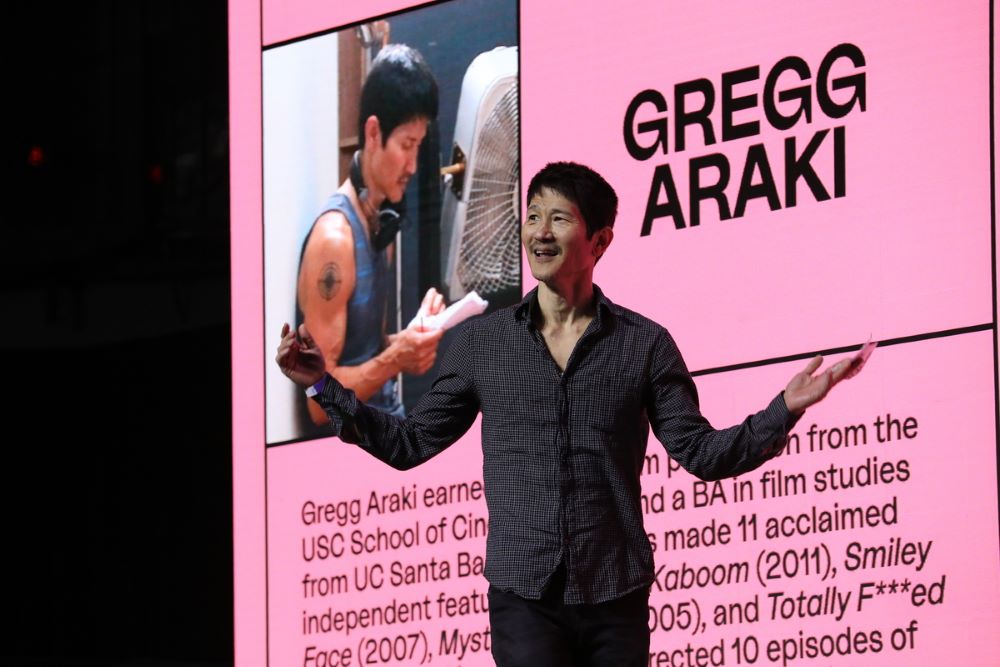 Gregg Araki — Active at the Sundance Film Festival since the 1990s, writer-director Araki has screened 10 films at the Festival. Among them was The Living End, debuting at the 1992 gathering, a resonant buddy movie about a street hustler who lives fast and loose and a freelance writer who has just discovered he is HIV-positive. "Most of the people they meet are alienated or hostile, which only deepens their isolation," writes Barbara Bannon in that year's Festival Film Guide. "The film's title encapsulates the paradox that becomes their lives." 
Araki explores sexual identity, coming of age, and young angst and alienation in other such Festival films as Totally F***ed Up (which, along with The Doom Generation and Nowhere, make up the Teenage Apocalypse Trilogy), Mysterious Skin, Kaboom, and White Bird in a Blizzard. His style often features wild music and visuals, as well as rapid-speed dialogue.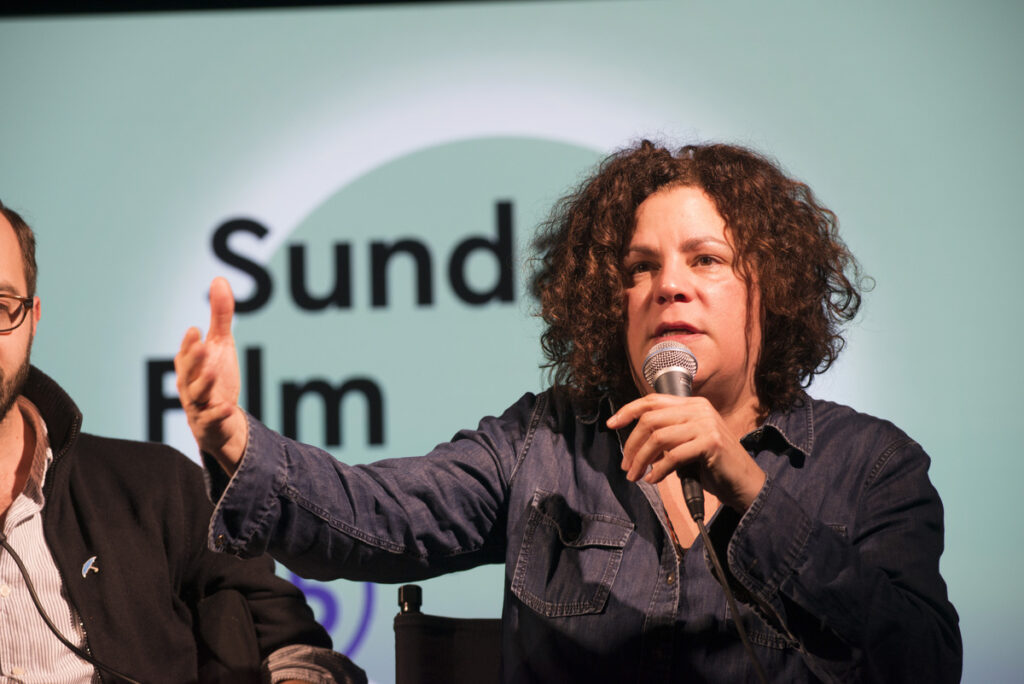 Rose Troche — Troche offered an insider view of lesbian life in the '90s with a story of a young woman looking for love in Chicago. Go Fish, co-written with cast member Guinevere Turner (and Troche's companion at the time), screened at the 1994 Festival. "Seriocomic and navigated by a wistful narrator, an unlikely chorus of elders, and an assured cinematic ability to confer grace upon lesbian-identity escapades, Go Fish is the film to watch out for," predicted B. Ruby Rich in the Film Festival Guide.
A multitalented filmmaker who has directed, written, produced, edited, and served as lead artist in several film projects, Troche went on to direct feature films Bedrooms and Hallways and The Safety of Objects (Glenn Close, Dermot Mulroney, Mary Kay Place), as well as television.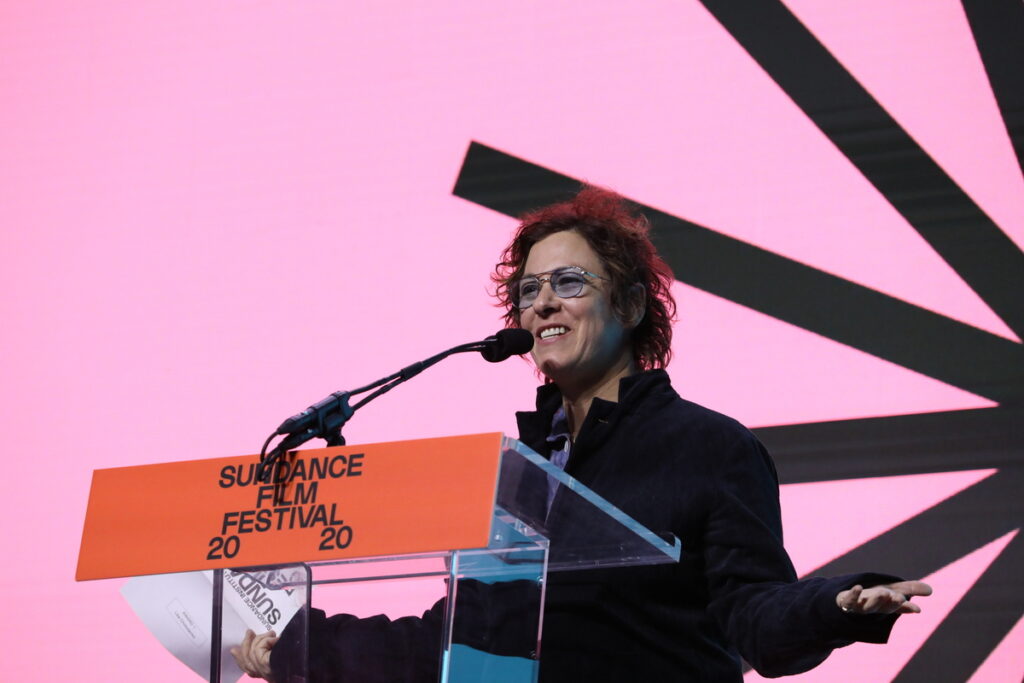 Lisa Cholodenko — Cholodenko earned the Waldo Salt Screenwriting Award at the 1998 Sundance Film Festival for High Art, which she also directed. Radha Mitchell stars as an entry-level employee at a photo magazine who becomes entranced with a party-throwing photographer in her building (Ally Sheedy). "Inflected with an edgy, urban realism and dark, laconic wit, High Art is an astute meditation on the interminglings of love and ambition, identity and addiction," Rebecca Yeldham wrote in the Festival Film Guide.
Cholodenko went on to direct the Festival films Laurel Canyon (Christian Bale, Kate Beckinsale, Frances McDormand) and The Kids Are All Right (Annette Bening, Julianne Moore, Mark Ruffalo).
Patrik-Ian Polk — Writer-director (and songwriter) Polk received accolades for his 2000 Festival film, Punks. Sundance programmer Shari Frilot pronounced his characters fresh and his dialogue smart. "Patrik-Ian Polk's auspicious debut feature deftly stretches the genre of the music-driven, African American romantic comedy by infusing its hip-hop and rhythm-and-blues beat into a completely black, gay world," Frilot wrote in the Festival Film Guide. "Punks gives us a West Hollywood story that you've never seen before on screen."
Polk's credits since have included television's Noah's Arc, about four Black gay men in Los Angeles, and Noah's Arc: Jumping the Broom, a film spinoff.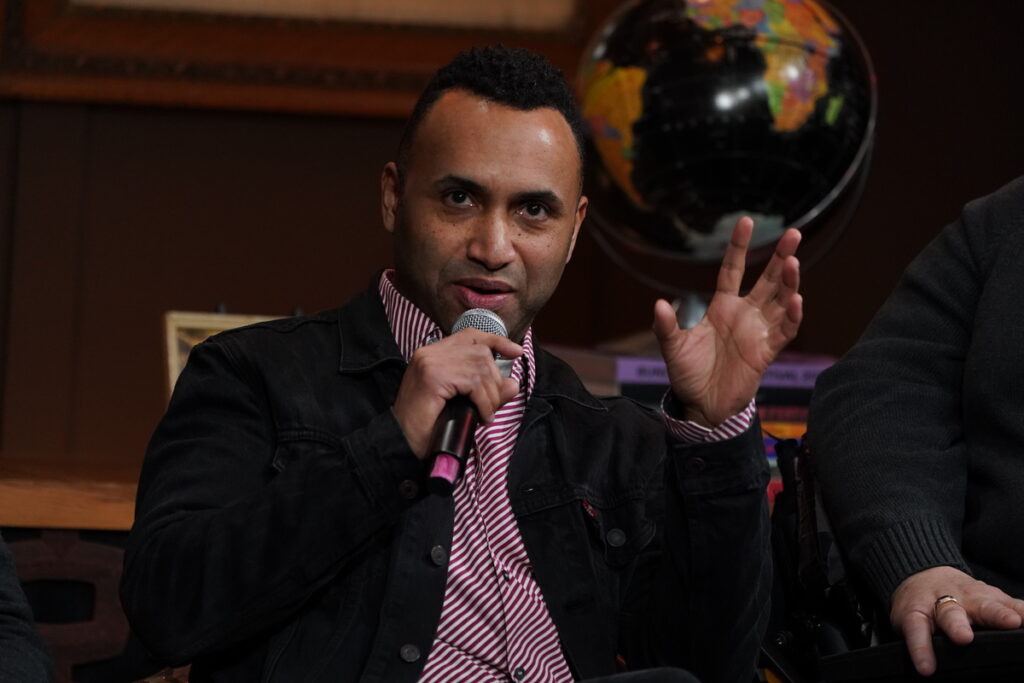 Brother to Brother, caught the attention of audiences and judges, earning a Special Jury Prize. In the film, Anthony Mackie plays a gay Black artist who meets an elderly Black man (Roger Robinson) who was a poet and painter during the Harlem Renaissance, alongside Langston Hughes, Zora Neale Hurston, and Wallace Thurman. "Both an artistic and political achievement, Brother to Brother offers a rare glimpse of what it means to be a Black, gay artist today as well as during the Harlem Renaissance, and marks Evans as a brave and unique voice in American cinema," wrote Shari Frilot in the Festival Film Guide.
Evans' more recent credits include The Happy Sad and Vision Portraits, the latter an exploration of four artists' blindness or impaired eyesight — including that of Evans, who has the degenerative condition retinitis pigmentosa.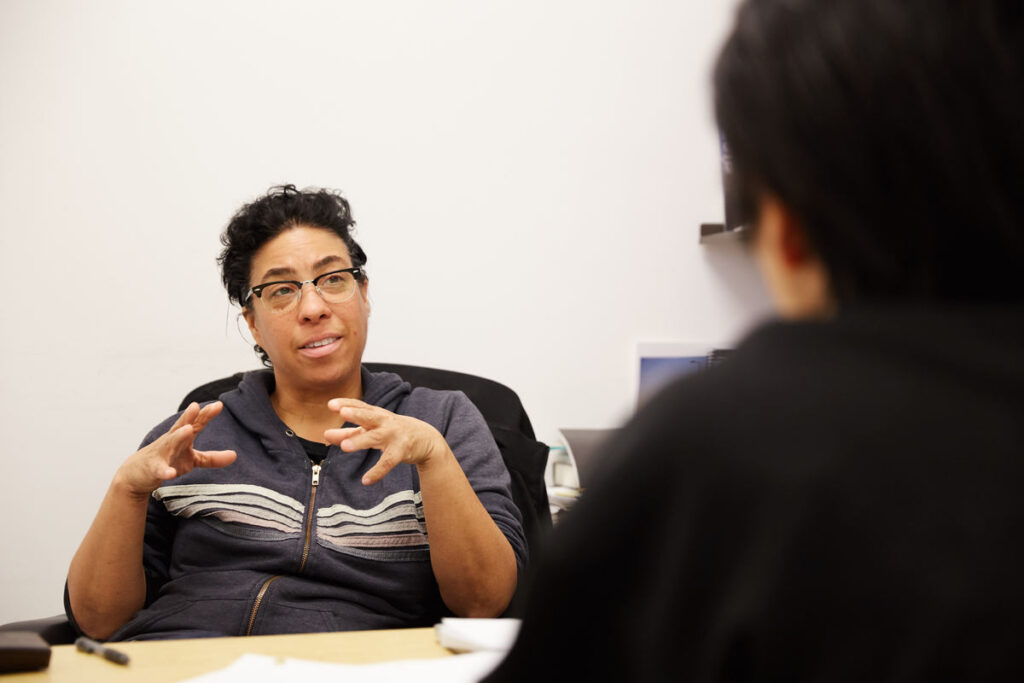 Angela Robinson — At the 2004 Festival, Robinson introduced an elite force of plaid-skirted high school students trained by a secret government agency to take down the enemy. They were known as the D.E.B.S., and that's what Robinson called her movie. "With her exciting and stylish feature debut, D.E.B.S. director Angela Robinson gives us a bubbly, sexy, fun-filled send-up of secret-agent espionage movies, action thrillers, wild parties, and teen angst," wrote Shari Frilot in the Festival Film Guide. Robinson both wrote and directed.
Robinson later wrote and directed Professor Marston & the Wonder Women, based on the true story of William Moulton Marston (Luke Evans), a psychologist who created the comic-book character Wonder Woman — with the help of his wife Elizabeth (Rebecca Hall) and their polyamorous life partner (Bella Heathcote).
Jonathan Caouette — Caouette took the film festival world by storm in 2004 when he directed and starred in the almost-uncategorizable Tarnation, his documentary on his life with a schizophrenic mother. Writer-director Caouette pieced together what the Sundance Film Festival guide described as a "musical docudrama" on his personal computer from home movies, answering machine messages, photographs, reenactments, and more. 
Caouette found refuge in musical theater, and productions such as Jesus Christ Superstar and Godspell, and also went on to make the documentaries All Tomorrow's Parties, about the English music festival, and Walk Away Renee, about a road trip with his mother.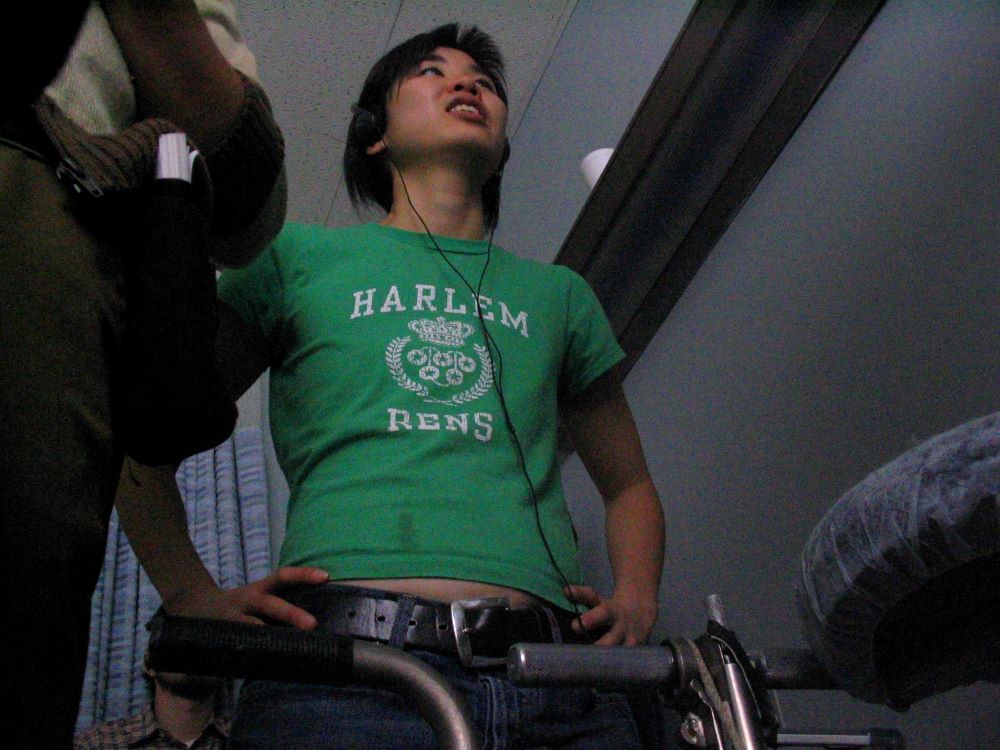 Alice Wu — A former software designer, Wu left the tech business to write and direct Saving Face, about a young lesbian surgeon whose life is disrupted when her 48-year-old mother (Joan Chen) turns up on her doorstep, declaring herself pregnant. As it turns out, both have secrets they've been keeping from their traditional Chinese family. "The emotional tones of desire, humiliation, jubilation, and confusion are richly inhabited by a wonderful cast led by the radiant Joan Chen," according to the 2005 Festival Film Guide. "With Saving Face, Wu and her team have ultimately crafted an infectiously warm, sexy, and heartfelt tale about what it means to live life honestly."
Wu more recently wrote and directed The Half of It, about a young girl who writes a love letter for her friend, a jock, and then falls for the recipient of said love letter. She also contributed to the animated movie Over the Moon.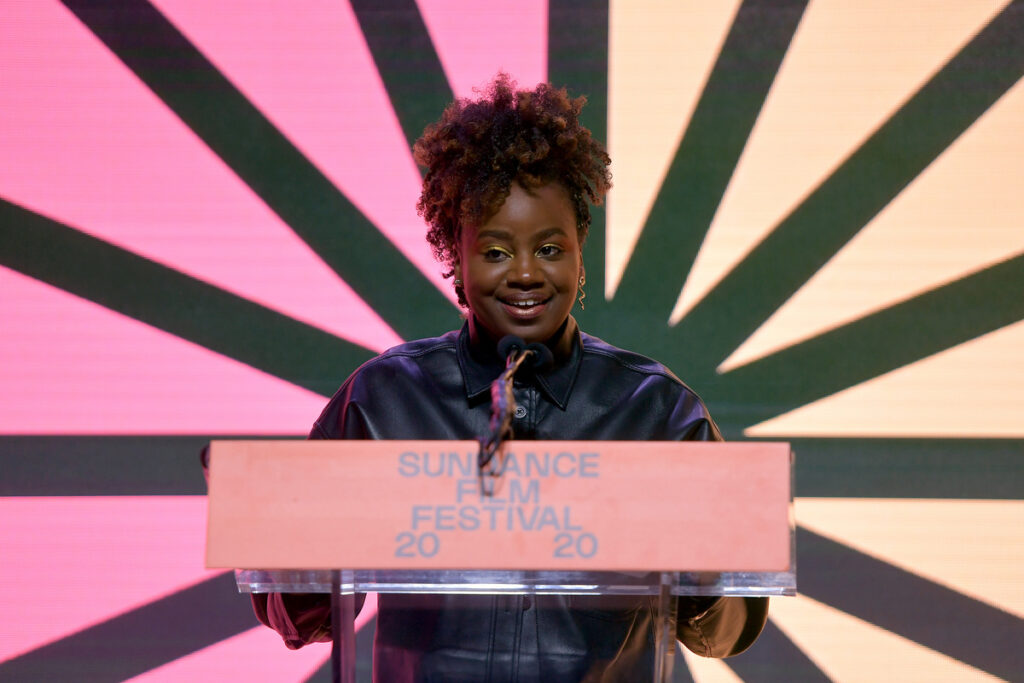 Dee Rees — Rees first came to the attention of the Sundance Film Festival with 2011's Pariah, a story that mirrored Rees' own of coming out to her disbelieving parents. "With a spectacular sense of atmosphere and authenticity, Pariah takes us deep and strong into the world of an intelligent butch teenager trying to find her way into her own," according to the Festival Film Guide. In the process, the film won an Excellence in Cinematography Award.
Now considered a Festival regular with her films Mudbound and The Last Thing He Wanted — as well as serving as a creative advisor and juror for Sundance — Rees has won multiple accolades, including four Emmys for her TV movie Bessie, about Black performer Bessie Smith, and four Oscar nominations for Mudbound. Rees also directs in television.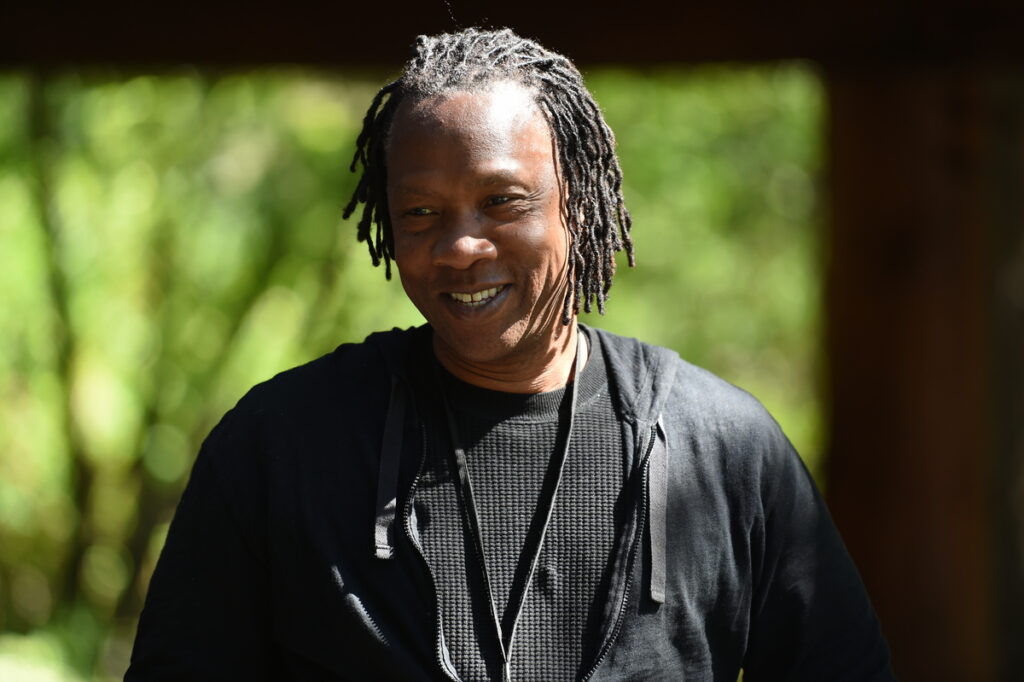 Roger Ross Williams — Williams exposed American Evangelicals' mission to convert Ugandans to extremely conservative Christian beliefs in his 2013 documentary God Loves Uganda. "Williams captures vérité footage so shocking that viewers may be squirming in their seats," according to the Festival Film Guide. "Masterfully crafted and astonishingly provocative, God Loves Uganda may be the most terrifying film of the year."
Williams also created two other Sundance projects — Life, Animated, a film about an autistic boy that won the Directing Award in the documentary category, and Traveling While Black, an immersive, virtual-reality documentary short about The Green Book, a 1936 guide listing safe places for Blacks to eat and stay overnight. Before the Ugandan film, Williams directed Music by Prudence, which won a Best Documentary Short Subject Oscar in 2010. He is also active in television projects.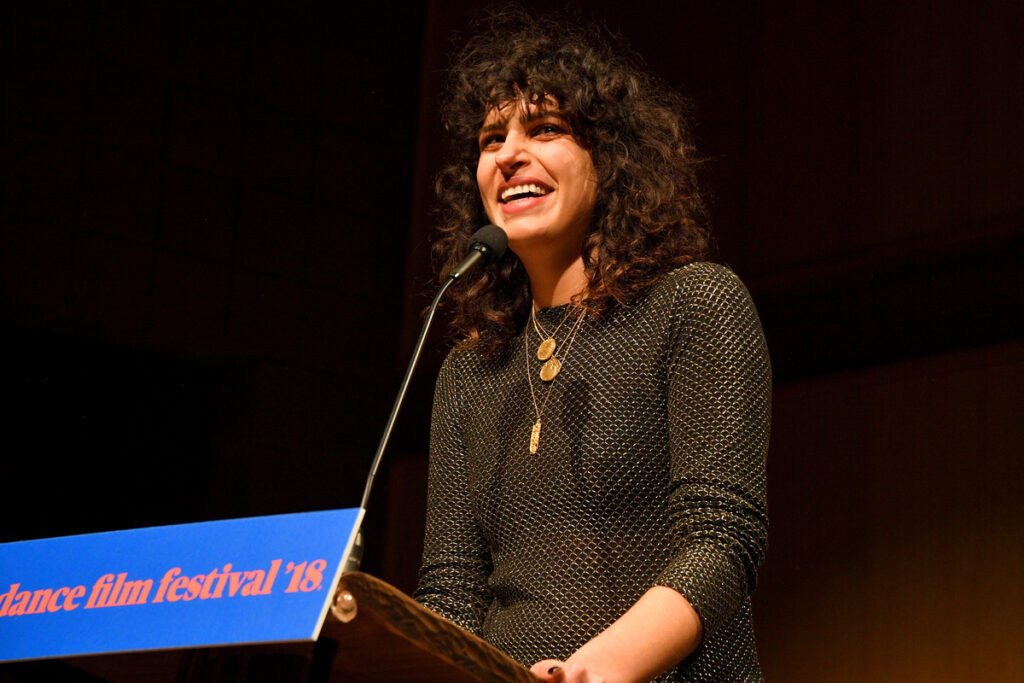 Desiree Akhavan — In this 2014 Festival film Appropriate Behavior, writer-director Akhavan portrays Shirin, a member of a traditional Persian family that doesn't know she is bisexual. Wrote programmer Kim Yutani in the Festival Film Guide: "Appropriate Behavior introduces a gray area to the LGBT coming-out narrative; in an Iranian-American family, sharing information about one's sexuality isn't always the right approach to liberation." The themes of family expectations and norms make for often-hilarious circumstances.
Akhavan also directed the 2018 Festival's The Miseducation of Cameron Post, which won the U.S. Grand Jury Prize, about a high school teen (Chloë Grace Moretz) sent to conversion therapy for same-sex attraction. Akhavan has multiple credits for acting, writing, and directing in television.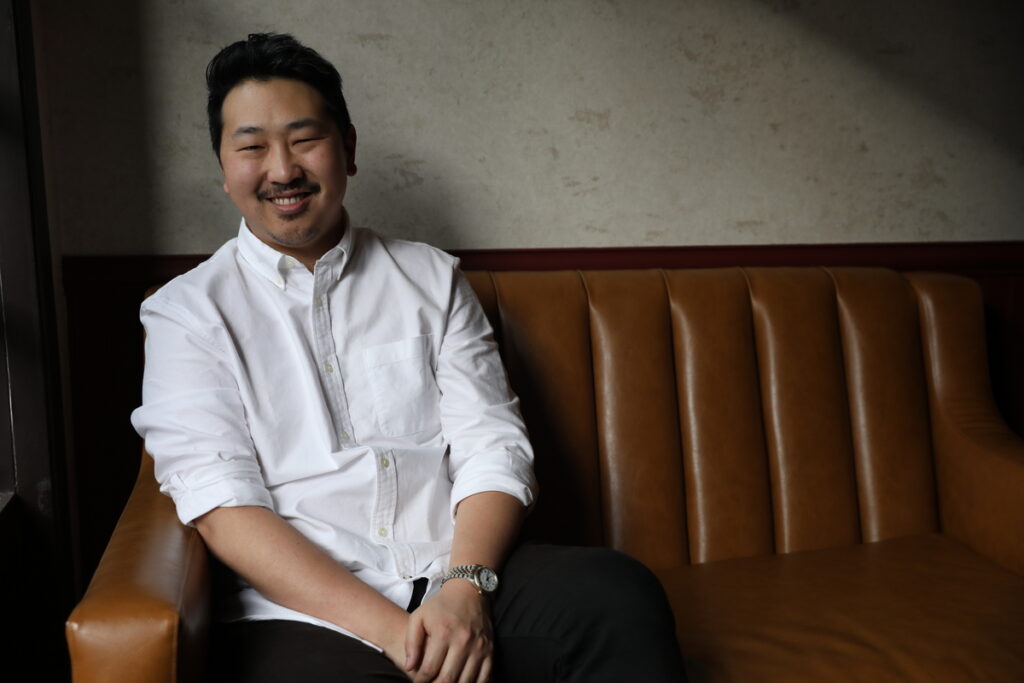 Andrew Ahn — Ahn wrote and directed Spa Night, a story of a young-adult Korean American, living with his tight-knit family, who secretly finds a job in a spa, where he discovers a world of gay sex that both frightens and excites him. Lead Joe Seo won a Special Jury Award for Breakthrough Performance at the 2016 Festival.
Ahn also screened a short film and an indie episodic piece at Sundance — as well as the festival-circuit film Driveways and a bevy of television directing credits. His queer rom-com Fire Island is currently one of Hulu's most popular original films.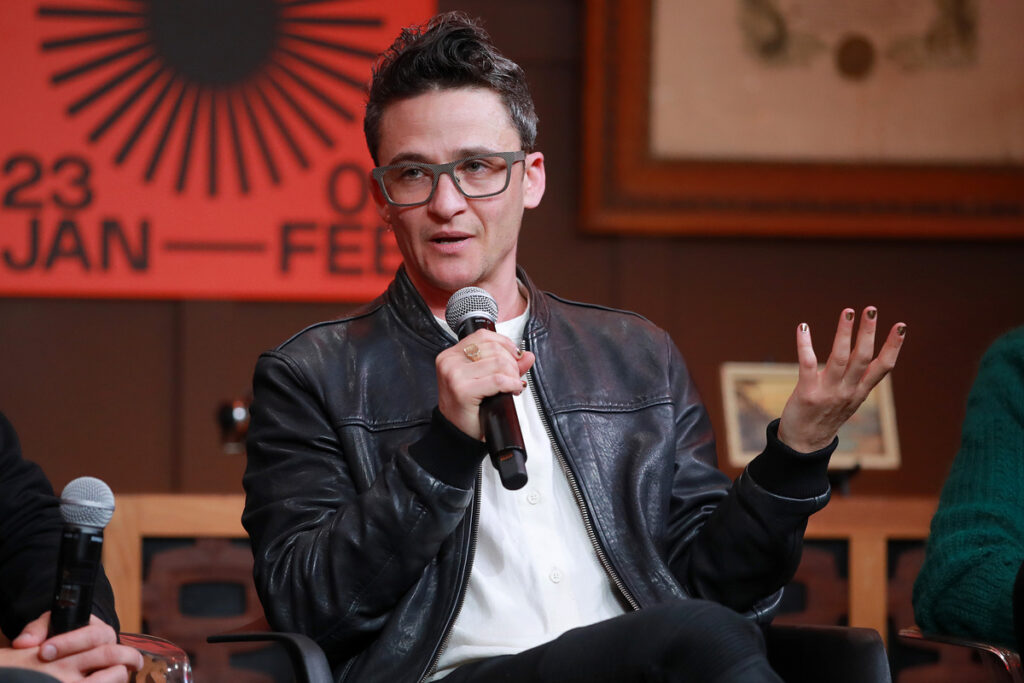 Sam Feder — Trans director Feder opened eyes with the insightful 2020 Festival documentary Disclosure, a sweeping examination of transgender portrayals in film and television, and how they have influenced society's understanding. Trans creatives like Laverne Cox, Lilly Wachowski, Yance Ford, Mj Rodriguez, Jamie Clayton, and Chaz Bono shared their thoughts about films like Dog Day Afternoon and Boys Don't Cry. Feder "traces a history that is dehumanizing yet also evolving, complex, and at times humorous," according to the Festival Film Guide. 
Feder also explored transgender issues in earlier work, Kate Bornstein is a Queer & Pleasant Danger and Boy I Am.