Miles Teller and Shailene Woodley in The Spectacular Now
by Aramide Tinubu
At 16, when I told my mother I was in love with my first boyfriend, she scoffed at me. Her pitying look did nothing but enrage me and propelled me to distance myself further from her, burying myself headfirst into my teen angst. I know now that my mother's reaction came from the outcome of her own teenage love affairs and her desire for me to focus on my dreams and aspirations instead of some boy. The inner lives of teenagers have always been of interest in our society, but teenage love affairs are often genuinely heartbreaking to the adolescents inside them.
As a smack-dab-in-the-middle millennial, I gravitated toward teen romance flicks like Clueless, She's All That, and Crazy/Beautiful. I admired Cher's (Alicia Silverstone) chic wardrobe and was enthralled with the chaos of Nicole's (Kirsten Dunst) mental anguish. But none of that felt familiar or even real to me. These glamorous California teens were a world away from the South Side of Chicago. There were a few films like A Walk to Remember and Save the Last Dance that felt more tangible to my experiences. Like Mandy Moore's character in the 2002 Adam Shakman film, my mother began battling cancer when I was 18, succumbing to the disease when I was 20. 
Meanwhile, Save the Last Dance is set in my hometown of Chicago — the setting and the characters felt all too familiar to me.  Still, by the time I exited high school, like my mother, Hollywood still hadn't been able to showcase teenhood in the way I experienced it. During my teen years, teen flicks became cookie-cutter versions of the same stories, the outcast versus the popular crew. In reality, many of us stand in the middle of that. For me, films were rarely taking the all-consuming experiences of first love seriously. 
By the 2010s, as I finished college and dipped my toe into real-life adulting, I'd had a couple of heartbreaks under my belt. (My mother clearly had an eerie view into the future.) And just like my own maturing, after years of telling teens what first love should feel like, Hollywood was finally showcasing these youthful relationships as they truly are — vibrant, lusty, gutting, and life-changing. 
Based on the novel by Tim Tharp, The Spectacular Now (2013) is one of those rare, gorgeous films about being young, profoundly vulnerable, and trying to piece it all together. Helmed by James Ponsoldt, the film follows Sutter Keely (Miles Teller), a high school senior clinging on to the present. 
As I recall, in my final year of high school, my emotions swirled around in my furiously. I was ready to break free from the life I had always known and cling to it in the same breath. Adulthood called out to me, as did the possibilities of what could be as I awaited my college acceptance letters. And in that vein, despite our tension over my desire for independence, I wanted nothing more than to cuddle with my mother in her bed, forever safe from the outside world.  For Miles, the idea of stepping away from the life he's known, specifically the stories he's told himself about his absentee father (Kyle Chandler), is so overwhelming that he numbs himself with alcohol. Though Miles knows that the present is fleeting, adulthood would mean confronting responsibilities and hard truths that he's long pushed aside. 
After a drunken night out,  Sutter stumbles onto the front lawn of Aimee Finicky (Shailene Woodley). Though they've been in the same school, presumably all of their lives, Sutter doesn't know Aimee, though she knows exactly who he is.
One of the exhilarating parts of first love is feeling seen for the first time. Half a lifetime ago, I rode the bus from my home on the Southside of Chicago into the city's downtown. (I told my mother I was meeting friends). I met a boy for the first time in person; we'd been chatting on some now long-defunct chat space. As summer came to a close, we walked around the city for hours, talking about anything and nothing. I remember how attentive he was to me. He listened when I spoke and laughed when I said something witty. We got ice cream on that first date before I slipped away abruptly just before the sunset; back on a bus toward home, a new aspect of life opened wide for me.
In the film, Sutter and Aimee embark on a precarious friendship, and before they know it, they create intimacy and a dash of magic molded out of his charisma and her vulnerability. For me, the magic was made through late-night phone calls and 12-hour long weekend dates, including movies, bowling, and long talks in the car. Everything feels so new, unique, and intimate that it seems like the pair of you exist in one world, with parents, homework, friends, and siblings living in another. Eventually, the two worlds collide together, making it challenging to hold on to that enchantment. It all fell apart less than a year later with a lengthy breakup note on the same website where we first connected, my naive dreams about the future imploding within minutes.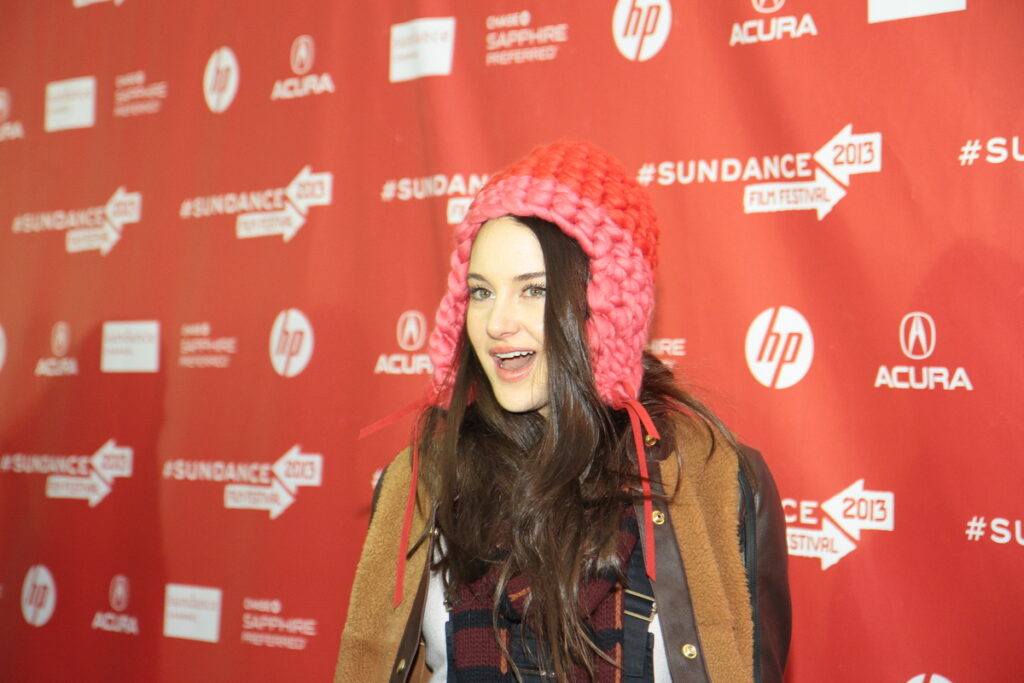 The beauty of what you've built is fragile. At 18, there is nothing much that we handle with care. Instead of clinging to one another, Aimee and Miles spin outward. Seeing a future for herself outside of their hometown, Aimee tries to pull Miles into her plans. However, he resists and leaves her at the bus stop, bravely moving forward alone with what they once shared forever branded in their memories and hearts. 
There is so much anguish in being a teenager, trying to be mature enough to understand who you are without being fully aware yet. There is also an innate desire to be seen emotionally and physically. Too often, intimacy and sex involving teens in films is cheapened or ridiculed. In showcasing an authentic and heartfelt experience with sprinkles of awkwardness, joy, and desire, Aimee and Sutter offer a realistic vision of what it means to share part of yourself with someone and how to cope when it all falls apart. 
It takes a lot of courage to put yourself out there, especially at a moment when nearly every aspect of your life is about to change forever. That's what is so mystifying about first loves. They don't often have happy endings, but we are powerless to stop ourselves from sinking into them with everything we have, knowing we will be forever transformed and perhaps even a little scarred. 
With The Spectacular Now, and later with films like The Fault in Our Stars, Love, Simon, and even the more quippy The Edge of Seventeen, it feels like we are finally listening to and empathizing with teenagers. While the adults of my teen years seemed hellbent on distancing themselves from their own experiences as teens and hiding behind pointed looks and archaic warnings, films have begun to capture the genuineness of first loves and longing. More than that, young people are discovering it's OK to bask in the moment and to fall in love. They also know they may have to pick themselves back up if everything crumbles around them. After all, love can be euphoric, but it can also hurt.