Victor (Adam Beach, left) and Thomas (Evan Adams) go on a road trip to retrieve the ashes of Victor's father, in Smoke Signals.
By Vanessa Zimmer
June presents a strong pedigree when it comes to Sundance Film Festival cinema. Among the titles are often-heralded classics like Napoleon Dynamite (2014) and Beasts of the Southern Wild (2015), as well as the horror film Hereditary (2018), with Sundance regular Toni Collette — all released in June throughout the years.
But there are plenty of other films to celebrate and, this month, we will focus on a handful of more under-the-radar films. After all, June is a good month for reuniting with long-lost classmates. And, if you look closely, all five of these are buddy movies in one way or another.
Smoke Signals (1998) — In this story written and directed by Native Americans, Victor (Adam Beach) resents his father for, among other things, abandoning his family living on the Salmon Indian Reservation. Thomas (Evan Adams) regards Victor's father as a hero because the older man rescued the infant Thomas from a house fire. When Victor learns his father has died, the two set off on a road trip. "(Chris Eyre's) direction of novelist/screenwriter Sherman Alexie's tale of a young man's journey to retrieve his estranged father's body for burial is full of the kind of truth, spirit, and insight that only a remarkably original and genuine voice can offer," writes Geoffrey Gilmore in the Festival Film Guide. Smoke Signals won an Audience Award and the Filmmaker Trophy at the Festival. Available on Paramount+ and Pluto TV.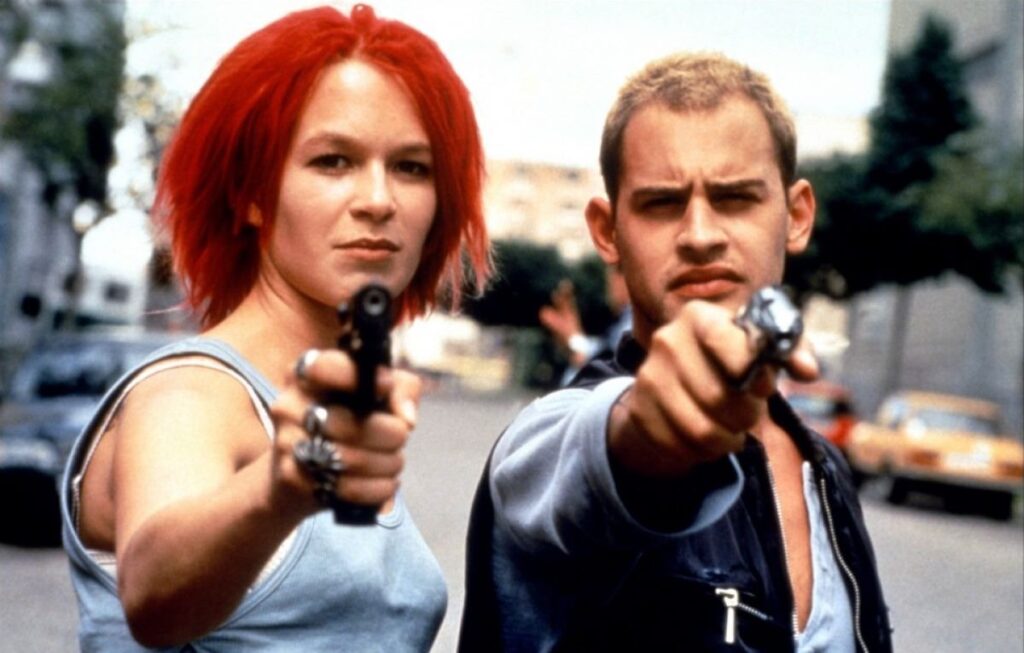 Run Lola Run (1999) — The resourceful Lola (Franka Potente) has 20 minutes to come up with 20,000 marks (more than $10,000 in U.S. dollars today) to save the somewhat dim Manni (Moritz Bleibtreu), a criminal's errand boy in Berlin who has somehow lost that sum of money. Oh, and Lola and Manni are desperately in love. "Scoring his delirious staccato mix of animation, still photographs, and live action to a pounding techno beat, (director Tom) Tykwer reveals himself a virtuoso of the medium and, at the same time, a passionate believer in destiny and the transcendent power of love," writes Rebecca Yeldham in the Festival Film Guide. The film won the Audience Award in the World Cinema category. Available on Showtime.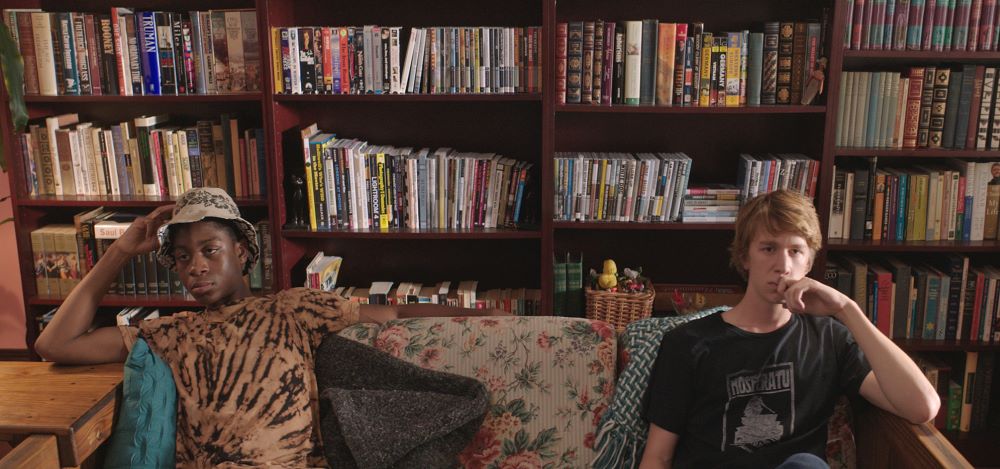 Me and Earl and the Dying Girl (2015) — Greg (Thomas Mann) and Earl (RJ Cyler) are high school loners who spend most of their time remaking quirky versions of classic movies. At the urging of his mother, Greg gets to know Rachel (Olivia Cooke), a classmate diagnosed with leukemia, and the two become inseparable. But then Rachel gets sicker. "Bristling with wit from a clever screenplay by Jesse Andrews, director Alfonso Gomez-Rejon's second feature is a poignant coming-of-age tale peppered with hilarious graphics and enchanting performances from its mostly young cast," writes David Courier in the Festival Film Guide. The film won the Grand Jury Prize, as well as the Audience Award, at the Festival. Available to rent on Amazon Prime.

Dope (2015) — Malcolm (Shameik Moore) and his high school friends are into '90s hip-hop — and surviving in one of toughest neighborhoods in Los Angeles County. Malcolm is also a geek who dreams of attending Harvard. "Writer/director Rick Famuyiwa delivers an energetic, super-fresh, modern-day coming-of-age story that is a delightful mash-up of DIY punk, Yo! MTV Raps, YouTube, and Neil deGrasse Tyson," writes programmer Shari Frilot in the Festival Film Guide. The film won the U.S. Dramatic Special Jury Award for Excellence in Editing at the Festival. Available to rent on Amazon Prime.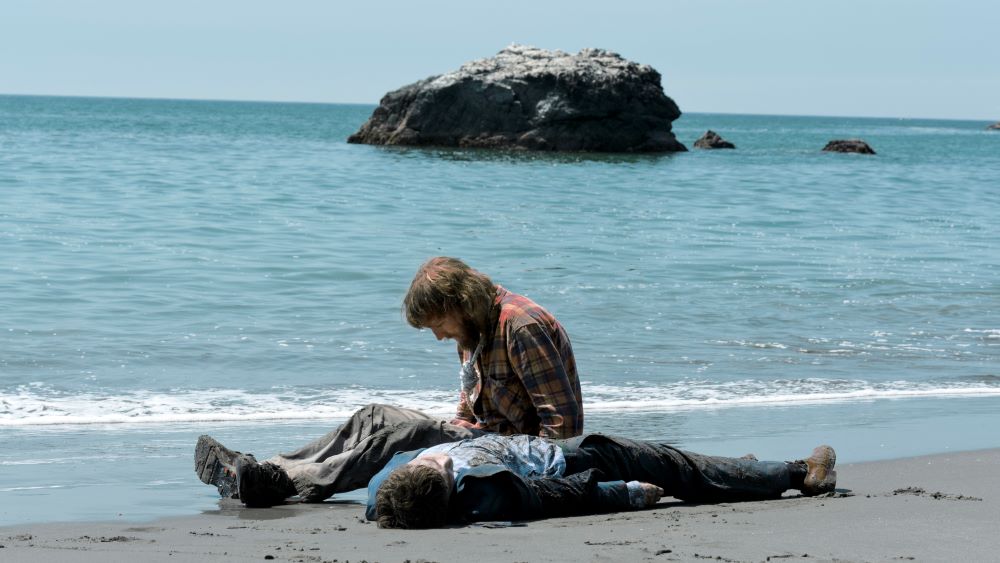 Swiss Army Man (2016) — Stranded on a deserted island, Hank (Paul Dano) finds new hope for an escape when a dead body (Daniel Radcliffe) washes ashore. "Music video gurus 'The Daniels,' aka Daniel Scheinert and Daniel Kwan, craft a wholly original debut feature bursting with limitless creativity both in content and form," writes programmer Charles Reff in the Festival Film Guide. "Their consistently surprising script spans a wide range of emotions: from the ridiculously absurd to a touching exploration of what it means to be human." The film won the Directing Award in the U.S. dramatic competition at the Festival. Available on Showtime.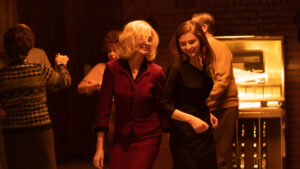 Anne Hathaway and Thomasin McKenzie star in the suspenseful "Eileen," based on the novel of the same name by Ottessa Moshfegh. By Lucy Spicer As
Read More »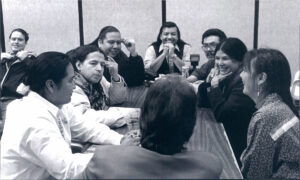 (left of center) Native Cinema curator Stephen Roe Lewis and (center) spiritual leader and storyteller Larry Cesspooch along with the In the Tradition: New Dimensions
Read More »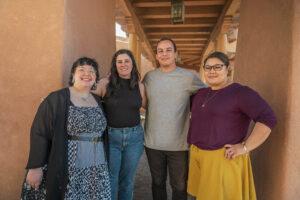 Over the course of Native American Heritage Month, we have highlighted some of the Sundance Institute–supported Indigenous artists, including conversations with Jana Schmieding and Alex
Read More »