By Vanessa Zimmer
'Tis July and the heat is on, both in our sun-filled days and in at least one Sundance Film Festival alum coming to a theater near you. Prepare for fire-walking heroes, as embodied in jaw-dropping footage of a couple who believed peering into the mouths of live volcanoes was important enough to die for.
Also on tap this month: The alarming story of how the U.S. medical system is failing Black women. A fictional meditation on two widowed individuals looking to fill their loneliness. And a real-life Scottish school mystery too bizarre to describe.
All four of these 2022 Sundance Film Festival films come to theaters or streaming services in July. There is enough diversity in subject matter to seek out all four for viewing during these hot middle days of summer.
Plus, check out three additional Sundance films now available for streaming or in limited theatrical release, which we definitely don't want you to miss! 
So, our advice is, retreat to AC-cooled environs and immerse yourself in these stories.
Fire of Love — Documentarian Sara Dosa captures the passion and playful spirit of Maurice and Katia Krafft, who loved studying live volcanoes — and the company of each other. The two scientists traveled the world to peer into the bellies of spewing volcanoes, capturing stunning photographs and footage, and contributing to today's understanding of volcanology. They died in 1991 in an explosion at Mount Unzen in Japan. Miranda July narrates the documentary, which won the Jonathan Oppenheim Editing Award at the 2022 Festival. The film releases July 6 in theaters, then streams later on Disney +.
Aftershock — Shamony Gibson and Amber Rose Isaac are just two of the disproportionate number of Black women who have died preventable deaths from complications of childbirth. This documentary, directed by Paula Eiselt and Tonya Lewis Lee, follows the families of these young women to expose a health system that is failing pregnant Black women. The film won the U.S. Documentary Special Jury Award: Impact for Change. The film streams on Hulu beginning July 19.
My Old School — Writer-director Jono McLeod returns to his old school, Bearsden Academy, near Glasgow, Scotland, to tell the daring real-life tale of a former classmate, Brandon Lee. The strange but true story is brought to life via interviews, the talents of actor Alan Cumming, and '90s-influenced, stylistic animation. Be prepared for more than a few surprises along the way. The documentary comes to theaters July 22.
A Love Song — Dale Dickey and Wes Studi bring their nuanced and powerful ways to Max Walker-Silverman's debut film, A Love Song. The film is a quiet, introspective study of a widow and a widower coming together at a Western campsite after many, many years, to reminisce, share their aloneness, and listen to a portable radio. "It always plays the perfect song, even if in the moment, you're not sure why," Faye (Dickey) tells Lito (Studi). The film comes to theaters July 29.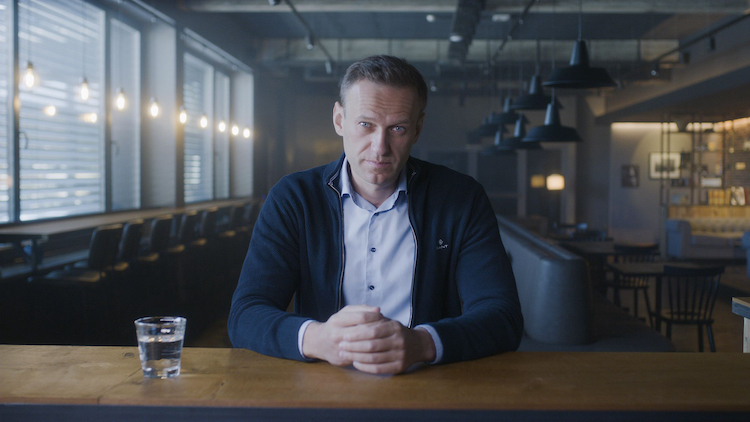 Bonus: Updates on the following Festival films.
Navalny — The 2022 Festival Favorite and Audience Award–winning documentary, about the Russian opposition leader who survived a poisoning attempt, is streaming on HBO Max.
Taming the Garden — A 2021 Festival film about a former Georgian prime minister who pays to uproot giant trees and place them in his private garden, is streaming on Mubi.
Fire in the Mountains — This story about a Himalayan woman who carries her child on her back up and down the mountain to school and medical care is playing in theaters in very limited release; it opens July 8 in Detroit. The 2021 Festival film reflects the collision of traditional and modern values in one family. Click here for more information.