John Nein is a senior programmer for the Sundance Institute.
By Vanessa Zimmer
So, you're thinking about submitting your film to a festival. Sweet congratulations on coming this far! But, as you probably know, you'll need a game plan to tackle the festival circuit. Fortunately, Sundance senior programmer John Nein, a 20-year veteran of the Sundance Institute, has your back.
In a session called Film Festival Strategies With Senior Programmer John Nein, offered last fall by Sundance Collab, Nein elaborated on some tips and tricks to negotiate the process.
What do film festivals look for?
Most festivals require their films be premieres, U.S. or international, for example. The Cannes Film Festival screens almost exclusively premieres, says Nein, and most of the films that screen at the Sundance Film Festival are also world premieres.
Accepted submissions generally exist outside the traditional market, where buyers base their decisions on established or perceived trends and marketability. Festivals exist outside the market, so, "There's a sense of open-mindedness," says Nein. "There's an openness to pushing the envelope."
Festival programmers are seeking something different, even edgy, and, at least in Sundance's case, a work by an emerging filmmaker. (Cannes, on the other hand, expects to show some established filmmakers during its run.)
Carefully check each festival's rules and regulations, and keep in mind that no one festival offers everything.
What are my goals?
Are you looking to generate a plethora of reviews, or do you want to sell your film? Sundance typically has a sizable representation from the press, Nein says. And most buyers won't make an offer without some idea of the critical response. The Berlin International Film Festival, which takes place in February, just after Sundance, has a strong presence of the international industry, he adds.
The Toronto International Film Festival, the Telluride Film Festival, and the Venice International Film Festival are held in the fall, supporting films in the run-up to awards season.
Do I need representation?
Not at Sundance, says Nein. "We actually love the idea of discovering filmmakers the agents didn't know about."
What is the worst mistake I could make?
Submit your film before it's ready, Nein says. That doesn't mean that the sound must be buttoned up and all the effects perfect. One powerful entry for a past Festival still had a green screen during its culminating dramatic moment. Most programmers expect a work-in-progress. The main question is this, according to Nein: "Is the film that you are submitting a reflection of the work that you are trying to make? Does it work? Do the characters work?"
In short: "Is this the film that you want to show the world?"
Are the rules different for short films?
Shorts, indeed, are a bit different. The Sundance Film Festival does not have a premiere requirement for these works. "We're just looking for the best that comes to us," says Nein. Still, a short that's getting massive exposure on YouTube probably won't make it to the festival: "That film doesn't need us."
Generally, the sweet spot for a runtime for a short is about 10 minutes. Accepting a longer film means there will be fewer shorts in the overall schedule. But again: "Be honest with what the film wants to be," Nein says. 
Watch the session with John Nein here. Learn how to pitch your project with the Collab course Navigating the Film & TV Business. Applications are due June 9.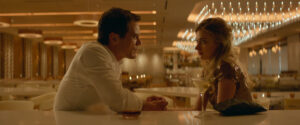 Michael Shannon and Imogen Poots portray the titular characters in writer-director Matthew Ross' thriller "Frank & Lola." By Lucy Spicer Whether or not you're a
Read More »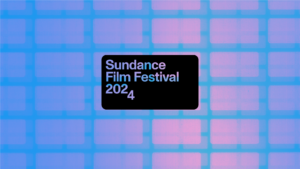 Are you ready for it? Today we're coming at you full blast with the first announcement of the 2024 Sundance Film Festival program. All eyes
Read More »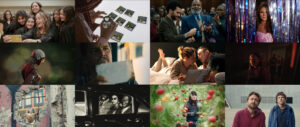 All Eyes on Independents In-Person and Online Ticket Packages and Passes Currently On Sale; Individual Ticket Sales Begin January 11 PARK CITY, UTAH, December 6,
Read More »