From left, Lynn Auerbach, Michelle Satter, and Kathleen Broyles attended the 2000 Directors Lab.
When Lynn Auerbach died shortly after the Sundance Film Festival in 2004, Sundance Institute and the film community as a whole mourned her loss. 
Auerbach was only 51 years old when she died of cancer. Associate director of the Institute's Feature Film Program for 15 years, she was a beloved and dedicated champion of writers and directors — known for actively seeking out new and emerging voices in the independent film world.
Scott Macaulay of Filmmaker Magazine remembered her enthusiastically contributing her feedback when his staff was gathering information for their annual list of "25 New Faces" — and Auerbach calling back, eager to get more information on the names she didn't recognize once the list had been published.
Auerbach worked at the Institute's Directors and Screenwriters Labs to mentor filmmakers, as well as year-round at the Institute in support of artists in the Feature Film Program.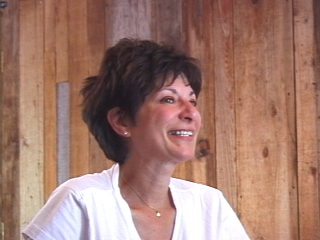 "Lynn had an extraordinary ability to create a safe place for emerging filmmakers to do the hard work of going inward, to ask the hard questions about themselves and their work," said Michelle Satter, founding senior director of artist programs at the Institute. "She was smart, fun, inspired, passionate, deeply committed, and always wise. But, most importantly, her humanity, love of storytelling, and extraordinary efforts to find the most unique voices is a legacy and guiding force for the Sundance Institute."
In Auerbach's memory, the Institute established the Lynn Auerbach Screenwriting Fellowship, to be awarded annually to one screenwriter participating in the Feature Film Program. Projects awarded support over the years include Wild Indian, Afronauts, The Diary of a Teenage Girl, and All About Nina.