By Murtada Elfadl
Memory is a tricky beast. Often what we remember or what we try to forget rules our emotional lives. Immigrants, who leave behind people they love and places they cherished, feel this acutely. As time goes by, memories fragment and become foggy and what's left is the heartache that won't go away and the joy remembered. 
In recent editions of the Sundance Film Festival, we saw that combination of heartache and joy crystalized into a few films about immigrants. These are stories about maintaining family while forging lives in new places. The immigrant families in these movies come from different places — China, Korea, Angola and Mexico respectively — yet the filmmakers are telling wholly American stories inspired by their families and memories. 
They are a set of new American classics with stories mired in the current geopolitical conflicts that have created the modern diaspora. Their scale might be small, but they are epic in their emotional honesty. These films present searing sagas about family and home. Reminiscent of similar sagas from the golden age of Hollywood.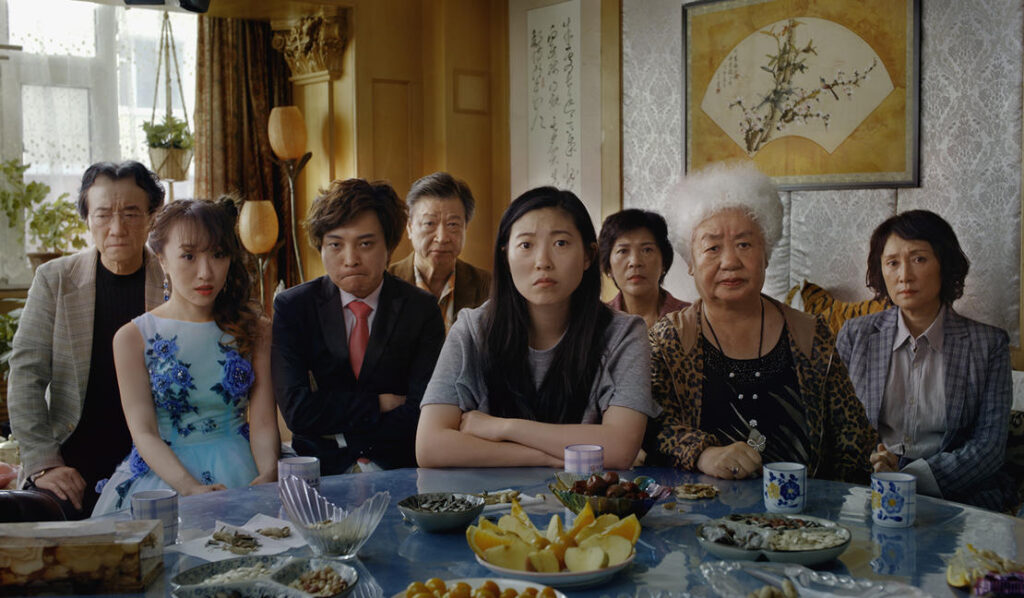 The Farewell (2019)
A family gathers in China for a cousin's wedding. Some came from the U.S.. Some from Japan. Others are, of course, local. They are bonded by a secret. Their beloved grandmother Nai Nai (Shuzhen Zhao) has recently received a terminal cancer diagnosis. The family decided to hide the truth from her and instead concoct this wedding so they can all spend time with her.
From this high concept set-up, writer-director Lulu Wang wrangles a comedy that's both heartfelt and tense. A family, dispersed all over the world, must grapple not just with mortality but with the push/pull of old vs new country. What happens when the values of the new country clash with the traditions of the old country.  
At the center is Awkwafina's Billi, a Chinese-American artist who lives in New York. A character based on Wang herself. The decision to hide the truth from Nai Nai does not sit well with her. However everyone reminds her it's the Chinese way to let Nai Nai live blissfully unaware for the short remainder of her life while the rest of the family carries the emotional burden.  The laughter comes from the fraught situation. The friction and love between in-laws, between generations, and between families with different cultural values is recognizable and true.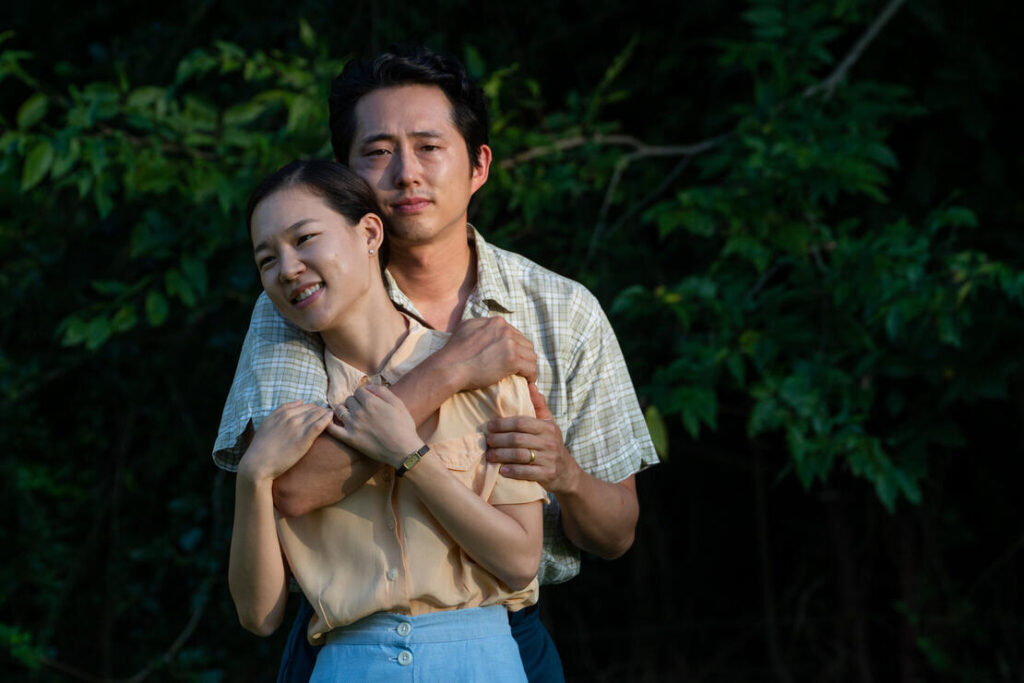 Minari (2020)
A small family of four. A girl, a boy, and their parents move to Arkansas. The parents left Korea a few years back. Now in this new land they are forging a new quiet life despite the daily disappointments. Help arrives in the form of the grandmother Soonja, who forms a dynamic combative relationship with the young boy, David. 
Minari is Lee Isaac Chung's love letter to his father, his mother, and, most of all, his grandmother. A film built on smaller family moments that will be recognizable to many: playing, fighting, eating, and loving. But it's also about what stays with us as new horizons are explored and vanquished. Those moments when familial bonds are forged are what remains etched in our memories. 
Like Wang, Chung based the film on his memories about his family growing up. A story as American as The Grapes of Wrath in that you leave with  an understanding of the struggle and the elation of what it means to be American. It's as grand in its depiction of familial structures and a sense of connection to tradition as The Godfather. But with a few differences, it's set in Arkansa and the dialogue is mostly in Korean.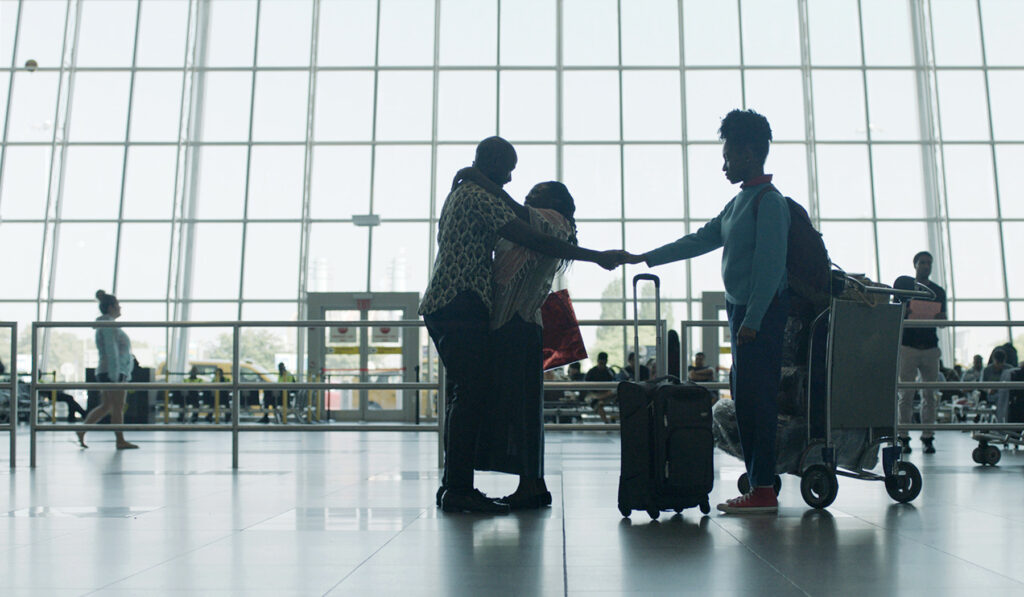 Farewell Amor (2020)
Countless families around the world are separated by immigration laws that see migrants as criminals first. These laws don't see them as people who reluctantly left their homes to try and forge a better life somewhere less volatile. Writer-director Ekwa Msangi dramatizes how these arcane rules can leave long lasting and damaging effects on people's lives. The film, which is based on stories Msangi heard about her relatives, tells the story of the reunion between Angolan immigrant Walter (Ntare Guma Mbaho Mwine), his wife Esther (Zainab Jah), and teenage daughter Sylvia (Jayme Lawson). They have been separated for years after Walter left Esther and Sylvia behind to build a new life in New York. Are they still a family or just a trio of strangers trying to reconnect? 
Told in a triptych of stories, each focusing on one of the three main characters, Farewell Amor aches with longing, with desire and with the need for connection that all three feel. By focusing the story on these three characters, their one bedroom Brooklyn apartment, and their neighbors and friends, she finds the human element in an issue (separation because of visa issues) that could have turned out abstract in lesser hands.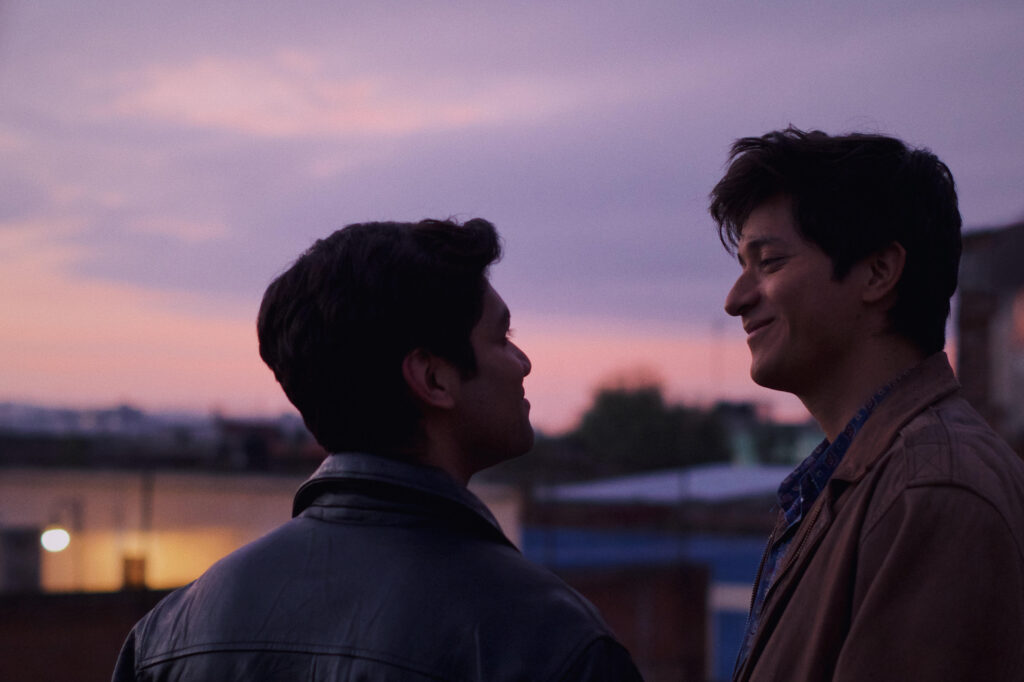 I Carry You With Me (2020)
A hypnotic sequence is our introduction to Iván and Gerardo, two undocumented Mexican immigrants who cross the border for a new begining in New York. In voiceover we hear Iván talking about a recurring dream. He's back home in Mexico, among those he left behind. But he wakes up disoriented with palpable sadness washing over him. He can never go back. Not even for a visit. That's the reality for undocumented immigrants. 
That lingering longing, that never leaves anyone who misses home, is what director Heidi Ewing captures so well in this film.  A poignant mix of documentary and fiction, a tender love story and an angry passionate coming out plea, this is a unique and potent blend. Ewing was inspired by the story of her friends' and the real Iván and Gerardo appear as themselves, while Armando Espita and Christian Vasquez play their younger selves. This makes the story urgent, immediate and hard to resist. It's real life, real memories, powerfully rendered on screen. Told with both the unvarnished truth of non-fiction and the emotional sweep of melodrama.