Thumbs up for hitchhiking movies! This still is from Calvin Lee Reeder's 2008 short The Rambler at the Sundance Film Festival, developed five years later into the feature-length film starring Dermot Mulroney.
By Vanessa Zimmer
Once upon a time (like back when not everyone owned a car), hitchhiking was not uncommon, and drivers tended to offer a lift to be neighborly to a stranger. Similarly, during and after World War II, when soldiers stuck out a thumb to get across the country and to their homes, drivers were proud to help.
The practice fell out of favor in the 1980s as people became more individualistic and less tolerant of the hippie style of cooperating and getting along — and, yes, more suspicious of the motivations of people looking for a free ride.
Author Jack Reid traced the rise and fall of hitchhiking in his 2020 book Roadside Americans: The Rise and Fall of Hitchhiking in a Changing Nation, from which the previous observations were taken.
Nowadays, ridesharing like Uber and Lyft are accepted forms of transportation, and maybe not that different from hitchhiking. In 2020, an online movement established July as National Hitchhiking Month. To celebrate, the National Today organization encourages folks to hitchhike to work, to feel what it's like, and/or to offer a ride to a stranger — all with the utmost caution.
Maybe someday, could it come to pass that hitchhiking could once again be a safe and acceptable form of traveling and getting to know our fellow humans?
In the meantime, we dug into our archives and the minds of our Sundance Film Festival programmers to come up with eight films with hitchhiking elements. Enjoy the ride.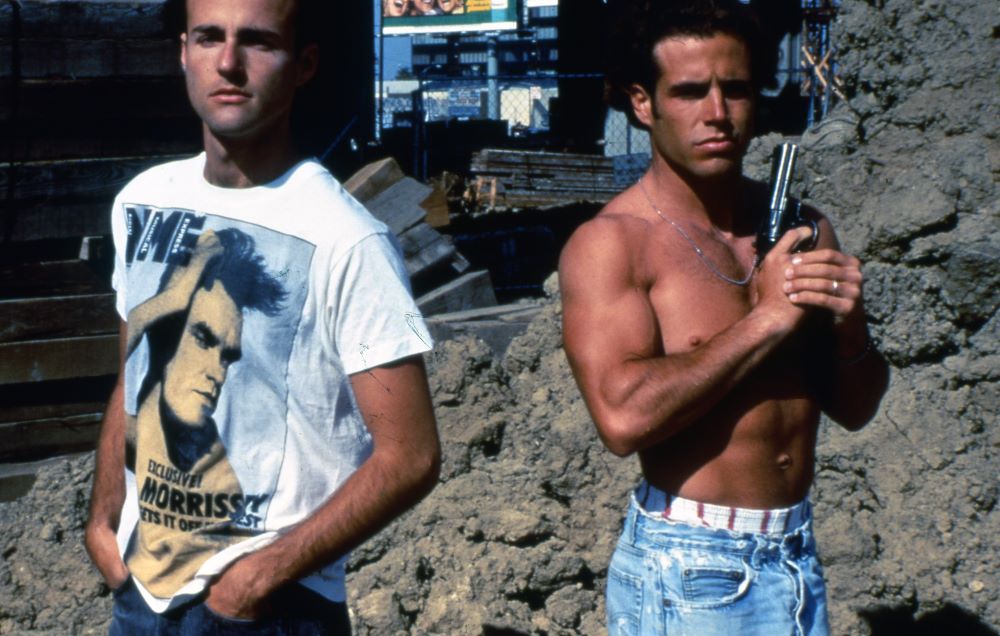 The Living End (1992 Sundance Film Festival) — Two HIV-positive men — Luke, a dynamic and rootless gay hustler, and Jon, a freelance writer whose stable world is upended by his diagnosis — meet by chance and take to the road after Luke shoots a law enforcement officer. "Gregg Araki's The Living End is a romantic, eccentric and defiant film set in a quasi-surrealistic dreamscape, marked by homophobia, minimarts and monolithic parking structures," writes Norman Wang in the Festival Film Guide. Available on Kanopy.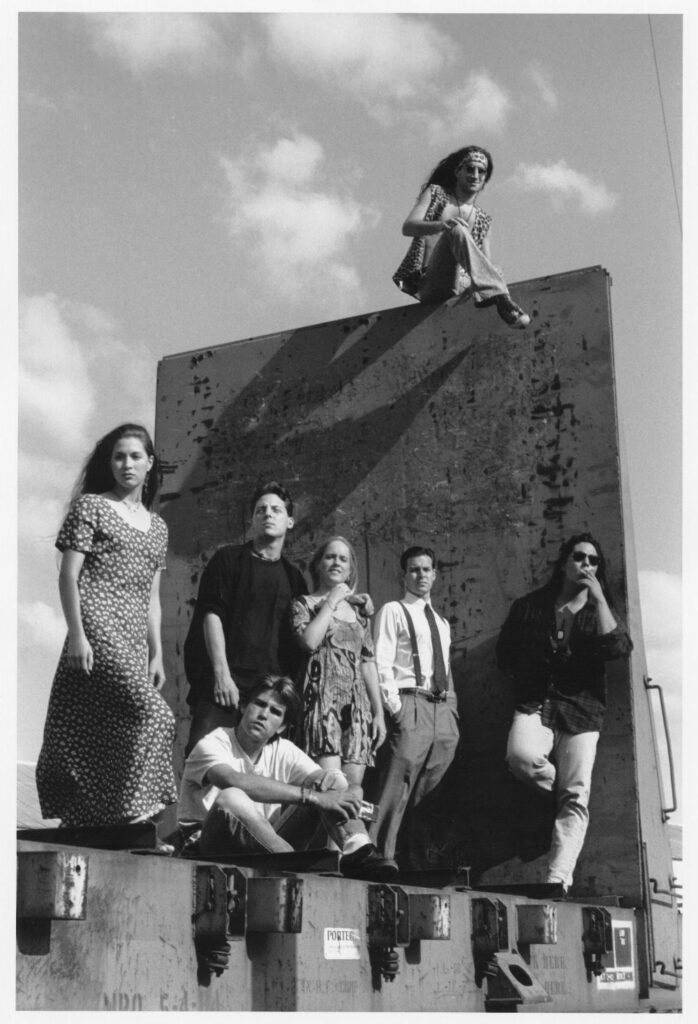 The Four Corners of Nowhere (1995 Sundance Film Festival) — Duncan (Mark McLain Wilson) is a philosophical man hitchhiking across America, meeting young, lost souls, perhaps changing their outlooks in the process. "This is a dense, ambitious first feature from young filmmaker Steve Chbosky, where the stereotypes and pop icons are ridiculed to the point where one can see the truth beneath the surface," programmer Christian Gaines wrote at the time in the Festival Film Guide.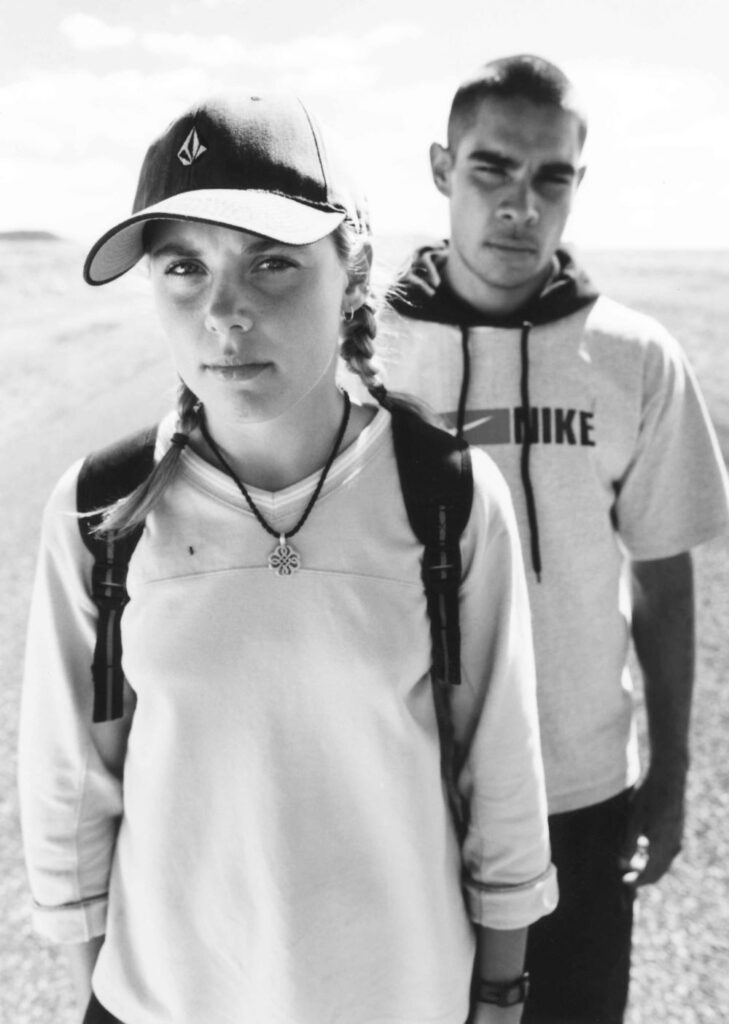 Beneath Clouds (2003 Sundance Film Festival) — Programmer N. Bird Runningwater sets up this Indigenous film succinctly in the Festival Film Guide: "Australian Aborigine filmmaker Ivan Sen constructs a deliberately paced portrait of two Aborigine teens escaping different realities who meet up hitchhiking on a long road journey to Sydney." Half Irish and half Aborigine, Lena (Danielle Hall) is running away from her Aborigine heritage; Vaughn (Damian Pitt) carries a grudge against whites. They reluctantly team up, and the experience brings them new understanding. Available on Tubi.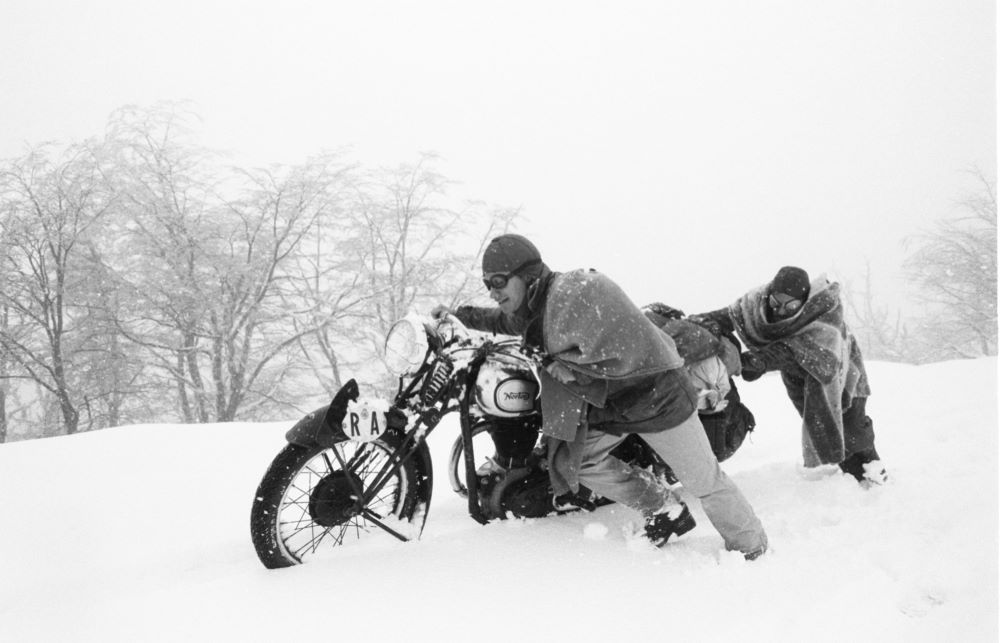 The Motorcycle Diaries (2004 Sundance Film Festival) — Walter Salles drew from the journals of Ernesto "Che" Guevara and his friend Alberto Granada to tell the story of their life-changing nine-month trek through South America in 1952. They start out on a broken-down Norton motorcycle, but wind up mostly walking, encountering the harsh lives of the native people and revealing to Guevara his life's calling. "The performances by Gael Garcia Bernal and Rodrigo de la Serna are extraordinary in a film that is ultimately about transformation: of its characters, its continent, and perhaps even us," Geoffrey Gilmore wrote in the Festival Film Guide. Available for rent.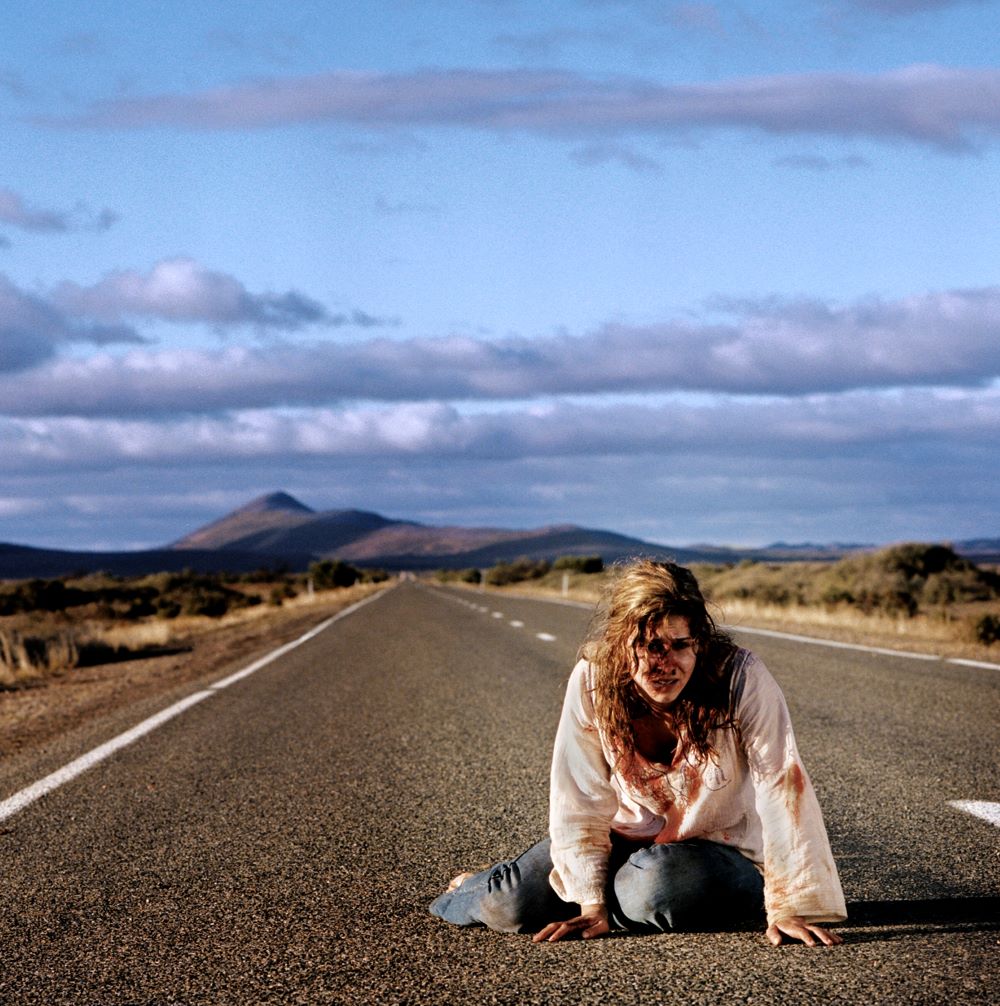 Wolf Creek (2005 Sundance Film Festival) — A horror thriller written and directed by Greg McLean, this is the story of three backpackers who venture into the Australian outback and experience unparalleled terror. Our protagonists face what programmer Trevor Groth called "one of the most frightening bogeymen in the history of film." What's even more frightening, the film is based on a true story. Available on Freevee, Plex, and Tubi.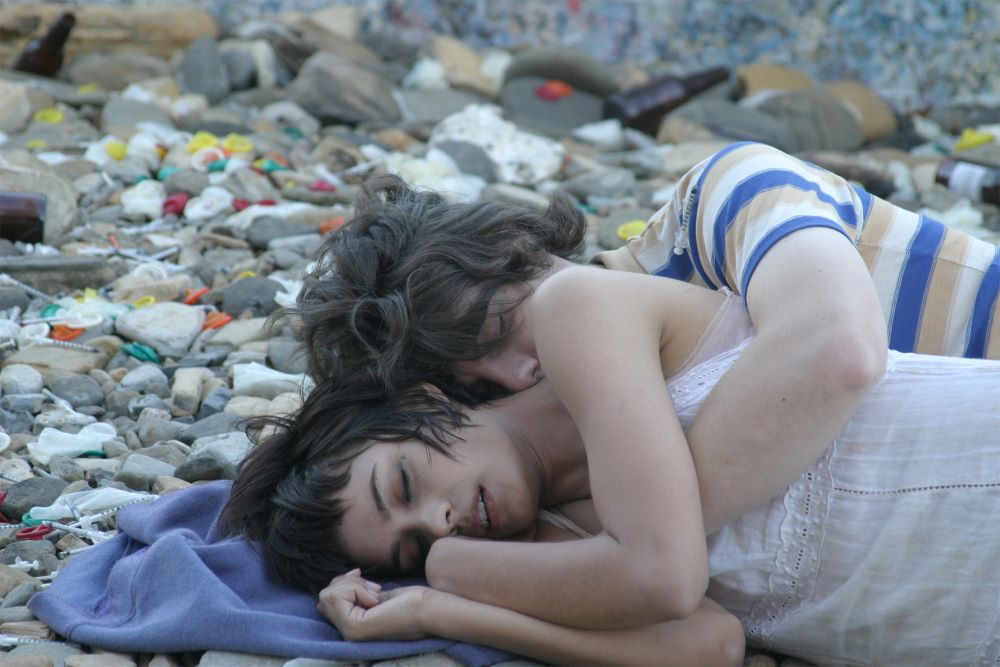 Wristcutters: A Love Story (2006 Sundance Film Festival) — Mikal (Shannyn Sossamon) is the hitchhiker in this Goran Dukic film, which has become a cult favorite. Mikal doesn't believe she belongs in this strange afterlife world reserved for suicides, and so she joins a group searching for a fellow suicide. "Every turn in the road holds witty and poignant revelations for the lovable characters in Goran Dukic's clever, irresistible, and wildly original debut feature," wrote Caroline Libresco in the Festival Film Guide. Patrick Fugit and Tom Waits also star. Available for rent.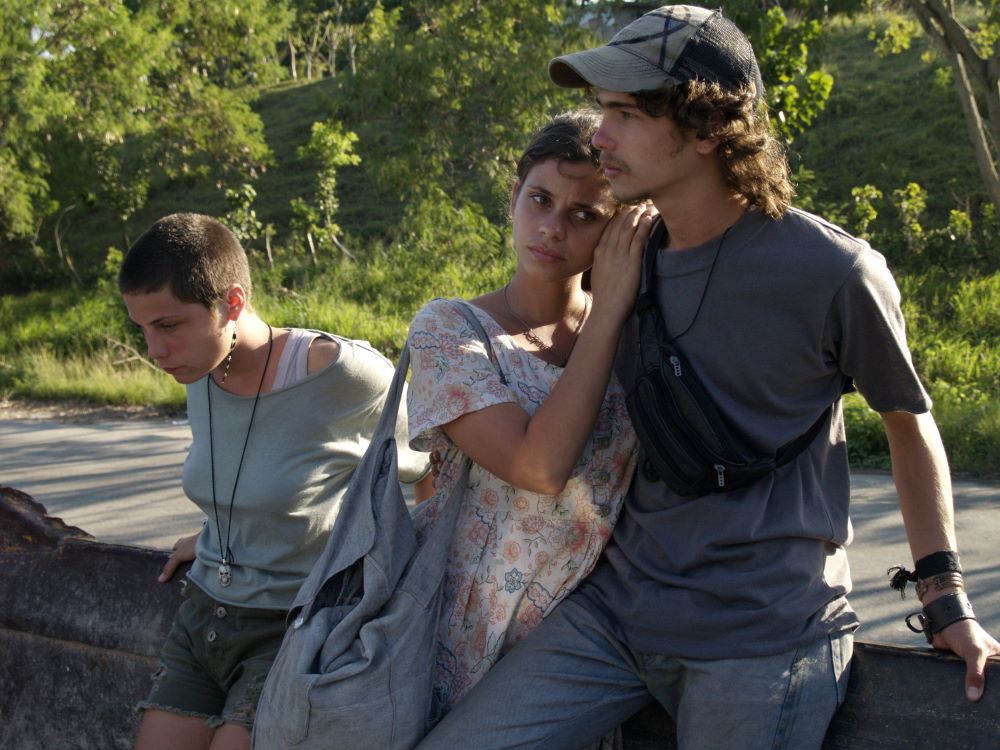 Ticket to Paradise (2011 Sundance Film Festival) — Runaway Eunice and rocker Alejandro are among a group of homeless teens hitchhiking to Havana. The two troubled young people agree to travel together in search of paradise. "Gerardo Chijona Valdes returns to the Sundance Film Festival with a film of heartbreaking intensity and rattling sensuality, filled with striking performances from a talented young cast," wrote programmer Heidi Zwicker in the Festival Film Guide. Available to rent.
The Rambler (2013 Sundance Film Festival) — Dermot Mulroney plays the Rambler, a man released from prison and on a journey through the back roads of America to find his brother. "Anchored by Dermot Mulroney's brilliantly laconic lead performance, The Rambler is a seminal road movie, filled with bizarre supernatural hallucinations, shocking episodes of violence, and enough dark humor that some twisted minds may even call it a comedy," according to the Festival Film Guide. Calvin Lee Reeder wrote and directed; it is an expansion of his short film at the Festival five years before. Available to rent.