Sundance-supported "Razing Liberty Square" will have its world premiere at the 2023 Hot Docs Festival. (Photo courtesy of Hot Docs)
We never fail to get excited about a good documentary. That enthusiasm is reflected in our Festival lineups, and we love seeing documentaries that have premiered at the Sundance Film Festival or were supported by the Institute get introduced to new audiences at different festivals throughout the year. The Hot Docs Canadian International Documentary Festival shares our appreciation for this meaningful, revelatory storytelling, and we're so excited that the lineup for their 30th anniversary festival includes a wide variety of Sundance-supported projects.
From documentaries that premiered at the 2023 Sundance Film Festival to projects that received support from Sundance Institute artist programs, a whopping 31 films screening at Hot Docs this year have ties to Sundance, and we're thrilled to see them reach more audiences.
The festival will take place in downtown Toronto cinemas and on an online streaming platform across Canada from April 27 to May 7. Below, discover the 31 Sundance-supported films screening at Hot Docs this year.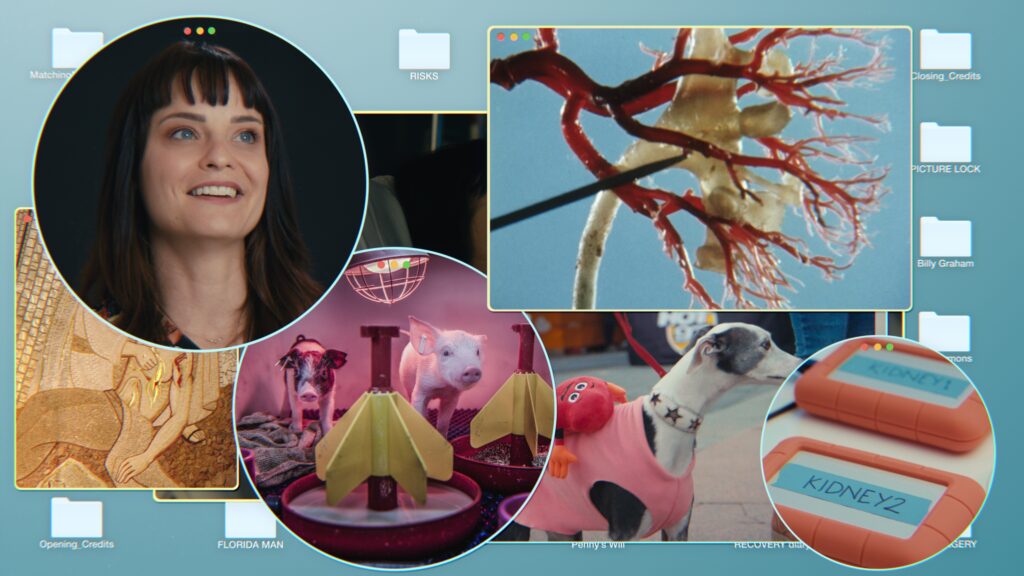 20 Days in Mariupol — 2023 Sundance Film Festival
Arriving mere hours before the first bomb hits Mariupol, a journalist and his colleagues are trapped for 20 days. Their tireless reporting of the invasion's unspeakable horrors exposes Russian propaganda to the world in this staggering award-winning diary.
5 Seasons of Revolution — 2023 Sundance Film Festival
A young Syrian reporter recalls living through Arab Spring's promise with her fellow video journalists and the unraveling of their relationships in its aftermath. Hidden cameras and stolen thoughts hold the space of what became of their dreams.
Against the Tide — Documentary Film Program, 2023 Sundance Film Festival
As climate change threatens their traditional way of life, two Indigenous fishermen in Mumbai risk their friendship as they're driven by desperation to very different ways of harvesting from the dying sea to support their families.
Another Body — Catalyst
Feelings of shock and violation turn into dogged determination when an engineering student investigates the troubling intersection of deepfake technology and porn after a classmate shares an adult video featuring her face on another body.
By Water — 2021 Sundance Film Festival – Animation Short Film Program
Out of the blue, a long-lost brother leaves a voicemail message detailing an idea for a film. Three years later, filmmaker Iyabo Kwayana takes that idea and brings it to life, creating a lasting connection between siblings. A gorgeously whimsical animated journey of transformation and discovery.
A Common Sequence — 2023 Sundance Film Festival
A collaborative feature by two experimental film luminaries, Mary Helena Clark and Mike Gibisser's A Common Sequence expands the immersive, sensorial, and beguiling nature of their short films in an exploration of humanity's relationship with nature.
Confessions of a Good Samaritan — Documentary Film Program
A filmmaker embarks on the ultimate exploration of altruism as she not only researches the process of anonymous kidney donation but commits to undergoing the procedure herself.
The Deepest Breath — 2023 Sundance Film Festival
Champion freediver Alessia and safety diver Stephen seemed destined for one another above and below the water. Experience the astonishing risks they take as Stephen helps Alessia chase her dream of a new world record in this thrilling ocean epic.
The Disappearance of Shere Hite — 2023 Sundance Film Festival
Shere Hite's 1976 bestseller, The Hite Report, liberated the female orgasm by revealing the private experiences of thousands of anonymous women. While her findings rocked the patriarchy, they also ignited an unforgiving backlash that led to her erasure from history.
Eat Bitter — Documentary Film Program
Two men on opposite sides of the economic spectrum in the Central African Republic unknowingly unite to build a bank during the civil war and grow the country from the ground up, no matter the cost to their lives and the environment.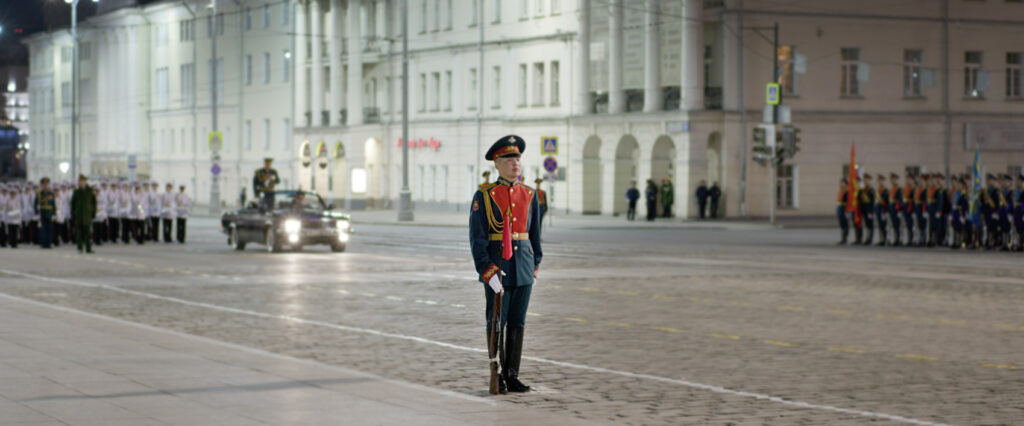 El Equipo — Artist Accelerator Program, Documentary Film Program
Follow an epic and harrowing 40-year journey through the work of a resilient team of forensic scientists led by the legendary Dr. Clyde Snow as they uncover and identify the victims of authoritarian regimes across Latin America and the world.
The Eternal Memory — 2023 Sundance Film Festival
Set against the backdrop of the country's erasure of collective memory, we find one of Chile's most prominent cultural commentators diagnosed with Alzheimer's. As his loving wife affectionately stands beside him, we watch his archive of memory slowly fade away.
Food and Country — Catalyst, 2023 Sundance Film Festival
Concerned about the survival of small farmers, ranchers, and chefs hobbled by America's policy of producing cheap food, Ruth Reichl, trailblazing chef, food writer, and editor, reaches across political and social divides to uncover a broken food system and innovators risking everything to transform it.
Invisible Beauty — Catalyst, 2023 Sundance Film Festival
Pioneering Black model Bethann Hardison turns the camera on herself as she takes us behind the runway and into her life as agent, activist, and, most importantly, a mentor in the fight for racial diversity.
Iron Butterflies — 2023 Sundance Film Festival
In 2014, Malaysian Airlines Flight 17 was shot down by Russian forces over eastern Ukraine, killing all 298 passengers. This meticulous investigation reveals Russia's outrageous attempts to avoid blame but, more poignantly, what is at stake by not confronting the guilty.
Is There Anybody Out There? — 2023 Sundance Film Festival
While navigating daily discrimination, a filmmaker who loves her unusual body searches the world for another person like her, as she explores what it takes to love oneself fiercely despite the pervasiveness of ableism.
It's Only Life After All — 2023 Sundance Film Festival
In this poignant reflection from Amy Ray and Emily Saliers, the iconic folk-rock duo Indigo Girls offer a timely look into the obstacles, activism, and life lessons of two queer friends who never expected to make it big.
The Last Relic — Documentary Film Program
Yekaterinburg, Russia, is a microcosm of absurdity: Debutante balls and Tsar Nicholas tributes cling to an imperial past, while a handful of dissidents try to revive communist and constitutional myths. Shot over four years, careful cameras reveal Putin's "modern" Russia.
The Longest Goodbye — 2023 Sundance Film Festival
In anticipation of Mars-bound space expeditions in the next decade, an astute NASA psychologist is tasked with protecting the mental health of these long-haul space travelers preparing to be disconnected from home for three years.
Milisuthando — Documentary Film Program, 2023 Sundance Film Festival
Refracting South Africa's racial dynamics through the filmmaker's personal history, Milisuthando is a sweeping yet intimate chronicle of the country post-Apartheid exploring history, power, race, friendship, and belonging.
Razing Liberty Square — Catalyst, Documentary Film Program
Eight miles inland of Miami's beaches, Liberty City residents fight to save their community from climate gentrification: Their land, sitting on a ridge, becomes real estate gold.
Rejeito — Documentary Film Program
After the largest mining dam breaks in history, further dam collapses threaten millions in Brazil. A state counselor confronts the modus operandi of the government, while dam refugees resist the abuses of the mining companies in their threatened communities.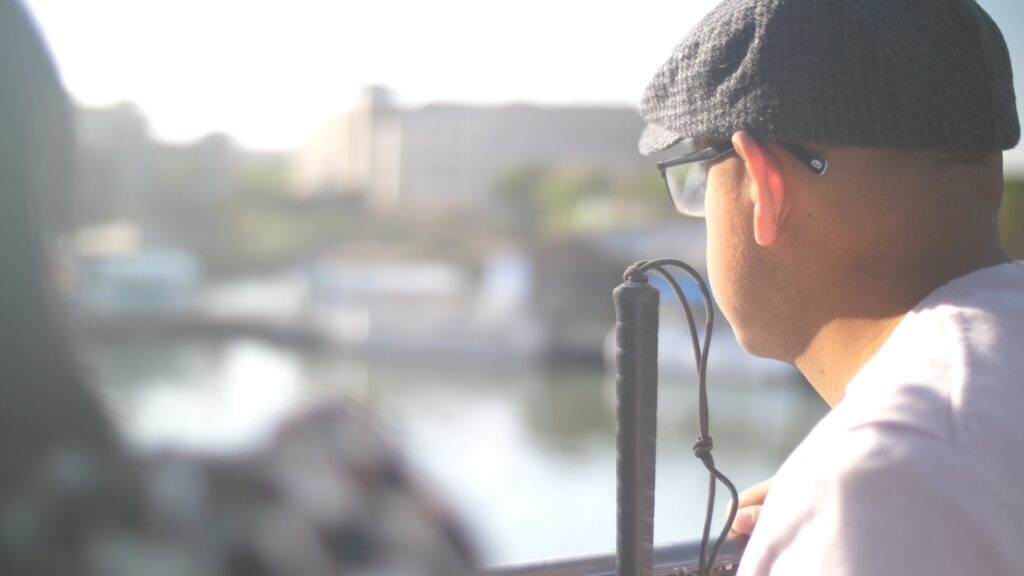 Smoke Sauna Sisterhood — Artist Accelerator Program, Documentary Film Program, 2023 Sundance Film Festival
Estonia's traditional smoke saunas are intimate spaces for women to share their innermost secrets and life experiences. Together, we journey with them in their powerful act of sisterhood as they cleanse their bodies and souls.
Stephen Curry: Underrated — 2023 Sundance Film Festival
The life of one of the greatest NBA players playing today is explored with unprecedented access, from his humble beginnings to his now historic record-breaking career.
A Still Small Voice — 2023 Sundance Film Festival
An aspiring chaplain begins her residency in a New York City hospital's spiritual care department. Through her unending compassionate care for her patients, she loses the ability for her own self-care and must look deep within herself to find a remedy.
STILL: A Michael J. Fox Movie — 2023 Sundance Film Festival
With trademark wit, honesty, and insight, Canadian icon Michael J. Fox recounts his improbable rise to the heights of Hollywood stardom alongside his private journey following his diagnosis of Parkinson's disease at 29.
The Stroll — 2023 Sundance Film Festival
Filmmaker Kristen Lovell walked "The Stroll" in New York's Meatpacking District for a decade. She reunites her community of transgender sex workers to recount how their culture and unity in the face of violent policing, homelessness, and gentrification built a movement for transgender rights.
Twice Colonized — 2023 Sundance Film Festival
Renowned Greenlandic Inuk lawyer Aaju Peter is a force of nature in her quest to bring her two colonizers, Canada and Denmark, to justice. Can she change the world and mend her own wounds at the same time?
unseen — Documentary Film Program
Pedro, an aspiring social worker, dreams of securing a job after graduation to support his family and provide mental health services to underserved communities but faces harrowing challenges as a blind, undocumented immigrant from Mexico.
Will You Look At Me — 2023 Sundance Film Festival – Documentary Short Film Program
Shuli Huang returns home to have a long-overdue conversation with his mother. This beautifully shot film uncovers the wounds that lie beneath the surface and examines the anger that sizzles and boils on both sides of the emotional chasm between this mother and son.
You Were My First Boyfriend — Documentary Film Program
In this hybrid documentary, co-director Cecilia Aldarondo returns to her youth to meticulously re-stage some of her most traumatic high school memories. Through elaborate sets with actors, she relives the haunts of her past to make peace with her present.
Learn more about how Sundance Institute is supporting independent artists through labs, initiatives, and other programs.