[Theater Camp, 2023 Sundance Film Festival]
By Stephanie Ornelas
From the mountains to the riverfront, 29 Sundance-supported films are making their way to the 2023 South by Southwest (SXSW) Film & TV Festival in Austin, Texas, taking place March 10–18. We love when films we've championed are curated by other film festivals after they debut in Utah — and when projects we've supported through grants, fellowships, and at our Labs make their debuts. 
It's exciting to see familiar titles from the 2023 Fest on big screens in Austin, and we can't wait to see some of these projects experience their world premieres, knowing their journeys have only just begun. Explore this list of 2023 SXSW films that started at Sundance. And for the titles that premiered at the 2023 Sundance Film Festival in January, be sure to check out our film and Q&A recaps to hear from the creators themselves.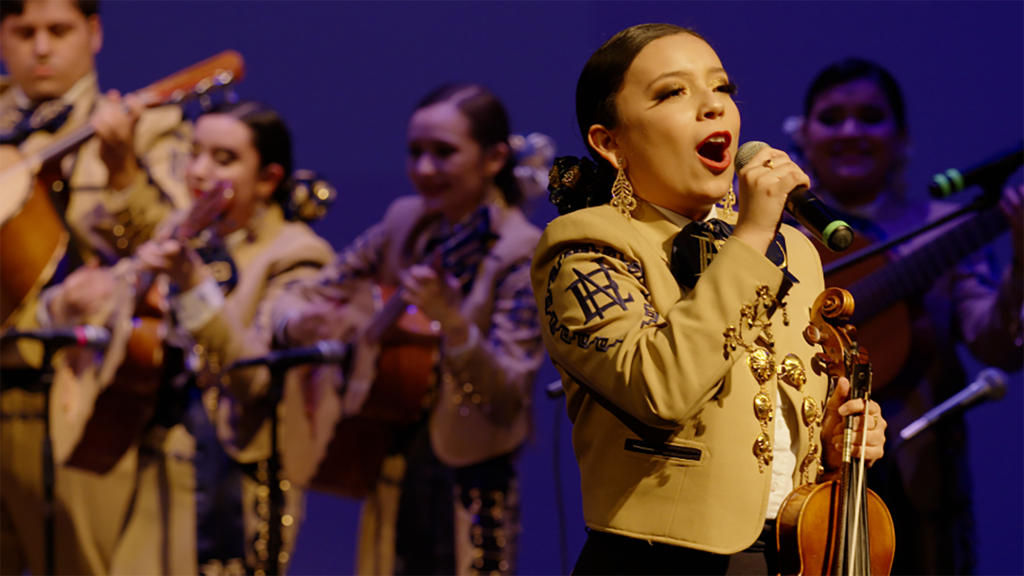 Confessions of a Good Samaritan — Documentary Film Program 
Director Penny Lane's decision to become a good Samaritan by giving one of her kidneys to a stranger turns into a funny and moving personal quest to understand the nature of altruism. Confessions of a Good Samaritan is a provocative inquiry into the science, history, and ethics of organ transplantation, asking an ancient question in a whole new way: Who is your neighbor, and what do you owe them?
Another Body — Catalyst 
Another Body follows a college student's search for justice after she discovers deepfake pornography of herself circulating online.
Art For Everybody — Catalyst 
Thomas Kinkade, the most successful artist of his time, was beloved and despised for his paintings of cozy cottages. He rose to fame in the '90s, marketing himself to evangelicals and against the art establishment. Yet beneath his pristine image were demons that would drive him to alcoholism, scandal, and death from an overdose in 2012. After his passing, Kinkade's daughters uncovered a trove of unseen, dark paintings, launching a search for the true man and artist behind the brand. Through skeptical critics, adoring fans, and Kinkade's friends and family, Art For Everybody uncovers the real Thomas Kinkade, a complex man divided by the same forces that continue to pull us all apart.
Christopher at Sea — 2023 Sundance Film Festival, Shorts Program 
Christopher embarks on a transatlantic voyage as a passenger on a cargo ship. His hopes of finding out what lures so many men to sea set him on a journey into solitude, fantasy, and obsession.
Fancy Dance — Indigenous Program, Feature Film Program, 2023 Sundance Film Festival  
Following her sister's disappearance, a Native American hustler kidnaps her niece from the child's white grandparents and sets out for the state powwow in hopes of keeping what is left of their family intact.
The Family Circus — 2023 Sundance Film Festival, Shorts Program   
A Vietnamese-American family's plan to cover up a drunk driving accident begins to unravel when their emotional baggage spills out in front of the police.
Food and Country — 2023 Sundance Film Festival
America's policy of producing cheap food at all costs has long hobbled small independent farmers, ranchers, and chefs. Worried for their survival, trailblazing food writer Ruth Reichl reaches out across political and social divides to uncover the country's broken food system and the innovators risking it all to transform it. 
Fremont — 2023 Sundance Film Festival
Donya works for a Chinese fortune cookie factory in San Francisco. Formerly a translator for the U.S. military in Afghanistan, she struggles to put her life back in order. In a moment of sudden revelation, she decides to send out a special message in a cookie.
Frybread Face and Me — Feature Film Program, Catalyst 
It's 1990. Benny is a Native American boy growing up in San Diego who plays with dolls and listens to Fleetwood Mac. Everything Benny thinks he knows about himself and his family is turned upside down when his parents force him to spend the summer at his Grandma Lorraine's sheep ranch on the reservation in Arizona. There, he meets his cousin Dawn — AKA Frybread Face, a pudgy 11-year-old vagabond, tough-as-nails tomboy. Benny has never met anyone like her, and he is equally intimidated and impressed by her knowledge of Navajo language and tradition. Benny is introduced to Navajo life on the Rez and his unruly uncle Marvin. Together, Benny and Fry create a memorable summer.
Going Varsity in Mariachi — 2023 Sundance Film Festival
In the competitive world of high school mariachi, the musicians from the South Texas borderlands reign supreme. Under the guidance of coach Abel Acuña, the teenage captains of Edinburg North High School's acclaimed team must turn a shoestring budget and diverse crew of inexperienced musicians into state champions.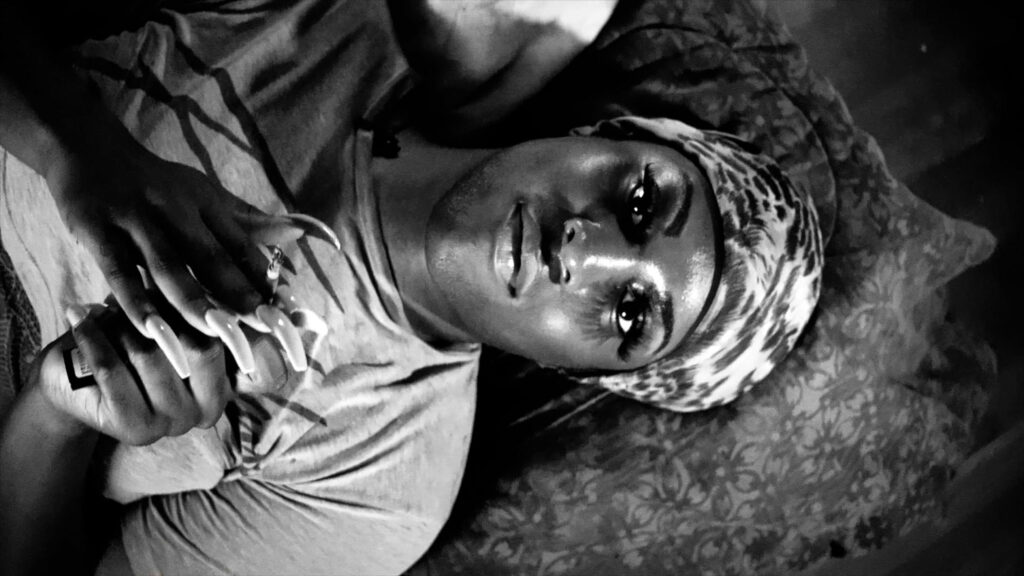 Is There Anybody Out There? — 2023 Sundance Film Festival 

While navigating daily discrimination, a filmmaker who inhabits and loves her unusual body searches the world for another person like her and explores what it takes to love oneself fiercely despite the pervasiveness of ableism.
It's Only Life After All — 2023 Sundance Film Festival 

Blending 40 years of home movies, film archives, and intimate present-day vérité, a poignant reflection from Amy Ray and Emily Saliers of iconic folk rock duo Indigo Girls. A timely look into the obstacles, activism, and life lessons of two queer friends who never expected to make it big.
KOKOMO CITY — 2023 Sundance Film Festival 
Four Black transgender sex workers explore the dichotomy between the Black community and themselves while confronting issues long avoided.
Late Bloomers — Feature Film Program, Catalyst 
Louise, an aimless 28 year-old Brooklynite, recently single, sort of a musician, depressed without admitting to it, drunkenly falls while doing something stupid and breaks her hip. This lands her in a physical therapy ward full of people twice her age. There, she meets Antonina — a cranky, elderly Polish woman who speaks no English. Louise gets a job caring for her. Neither woman loves the arrangement, but it's time to face the truth about aging. We all have to grow up sometime.
Little Richard: I Am Everything — 2023 Sundance Film Festival 
This celebration of Little Richard reveals the Black queer origins of rock 'n' roll, finally exploding the whitewashed canon of American pop music. Through archival and performance footage, the revolutionary icon's life unspools with all of its switchbacks and contradictions.
Margie Soudek's Salt and Pepper Shakers — 2023 Sundance Film Festival, Shorts Program 
An artist and visual effects instructor connects with her aging grandmother, Margie, through collecting, art-making, and obsessing as a way to enhance reality.
Nǎi Nai & Wài Pó (Grandma & Grandma) — Sundance Ignite x Adobe Fellowship Program 
Nǎi Nai (奶奶) is my grandma. Wài Pó (外婆) is also my grandma. Together, they are a grandma super team that dances, stretches, and farts their sorrows away. Introducing: my Nǎi Nai (奶奶) & Wài Pó (外婆). I hope you love them as much as I love them.
Plan C — 2023 Sundance Film Festival 
A hidden grassroots organization doggedly fights to expand access to abortion pills across the United States, keeping hope alive during a global pandemic and the fall of Roe v. Wade.
Polite Society — 2023 Sundance Film Festival 

Aspiring martial artist Ria Khan believes she must save her older sister, Lena, from her impending marriage. With the help of her friends, Ria attempts to pull off the most ambitious of all wedding heists in the name of independence and sisterhood.
Queendom — Documentary Film Program 
Gena, a queer artist from a small town in Russia, dresses in otherworldly costumes made from junk and tape and protests the government on the streets of Moscow. Born and raised on the harsh streets of Magadan, a frigid outpost of the Soviet gulag, Gena is only 21. She stages radical performances in public that become a new form of art and activism. By doing that, she wants to change people's perception of beauty and queerness and bring attention to the harassment of the LGBTQ+ community. The performances — often dark, strange, evocative, and queer at their core — are a manifestation of Gena's subconscious. But they come at a price.
Rest Stop — 2023 Sundance Film Festival, Shorts Program 
On a bus ride from New York to Oklahoma, Meyi, a young Ugandan American girl, realizes her place in the world through her mother's ambitious effort to reunite their family.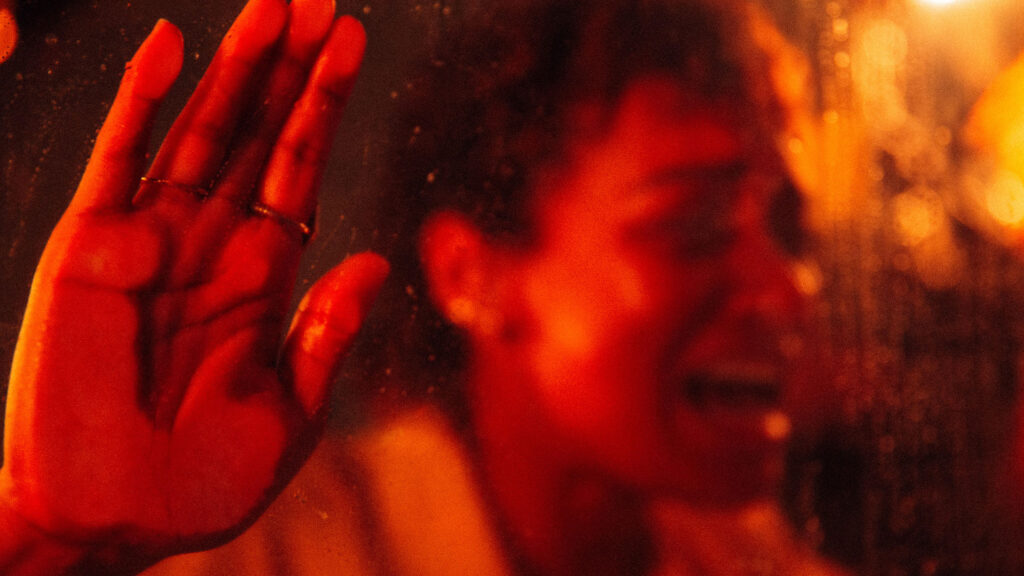 The Starling Girl  — Feature Film Program, Catalyst, 2023 Sundance Film Festival
Seventeen-year-old Jem Starling struggles with her place within her Christian fundamentalist community, but everything changes when her magnetic youth pastor, Owen, returns to their church. 

STILL: A Michael J. Fox Movie — 2023 Sundance Film Festival 
The improbable tale of a short kid from a Canadian army base who became the darling of 1980s Hollywood — only to find the course of his life altered by a stunning diagnosis. What happens when an incurable optimist confronts an incurable disease?

Story Ave — Feature Film Program 

South Bronx native Kadir Grayson is a teen artistic talent on the brink of finding and losing himself at once. Blinded by the grief of losing his younger brother, Kadir runs away from home. He escapes via the beautifully dark and dangerous world of graffiti. His graf gang, Outside The Lines, consists of street kids with minds as criminal as they are artistic. Desperate to join the gang, Kadir attempts to rob Luis, an older Puerto Rican MTA conductor on the Story Ave subway platform. Luis offers him the cash he needs if Kadir agrees to have a meal with him. For the first time in his life, Kadir entertains the possibility of his artistic talent being a conduit to a better life.

Take Me Home — 2023 Sundance Film Festival, Shorts Program 

After their mother's death, a cognitively disabled woman and her estranged sister must learn to communicate in order to move forward.

Talk to Me — 2023 Sundance Film Festival 
When a group of friends discover how to conjure spirits using an ancient embalmed hand, they become hooked on the new thrill. Until one of them goes too far and opens the door to the spirit world. 
Theater Camp — 2023 Sundance Film Festival 
When the beloved founder of a run-down theater camp in upstate New York falls into a coma, the eccentric staff must band together with the founder's crypto-bro son to keep the camp afloat.
You Were My First Boyfriend — Documentary Film Program 
What if you could rewrite your adolescence? In this high school reunion movie turned inside out, filmmaker Cecilia Aldarondo embarks on a fantastical quest to reconcile her tortured teen years. She "goes back" in more ways than one, tracking down old foes and friends while also reenacting visceral memories of youthful humiliation and desire. Oscillating between present and past, hallucination and reality, "You Were My First Boyfriend" is a hybrid documentary that explores the power of adolescent fantasy, the subtle violence of cultural assimilation, and the fun house mirror of time's passage. Perhaps we will all learn something about growing older and making peace with what haunts us.
 When You Left Me On That Boulevard — 2023 Sundance Film Festival, Shorts Program
Teenager Ly and her cousins get high before a boisterous family Thanksgiving at their auntie's house in southeast San Diego in 2006.
Learn more about how the Institute is supporting independent artists through Labs, initiatives, and other programs.