Darlene Love contributes to the story of the music world's backup singers, in the Oscar-winning "20 Feet from Stardom."
By Vanessa Zimmer
A documentary that introduced the world to Alexei Navalny, the imprisoned Russian opposition leader who nearly died from a nerve-agent poisoning he blames on the Kremlin, earned an Oscar Sunday night.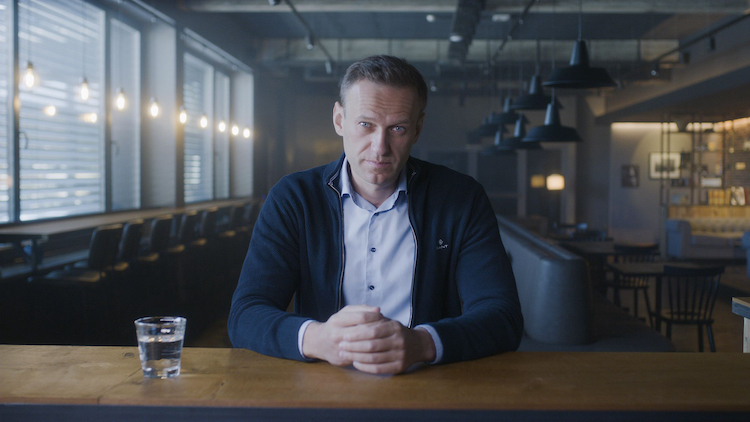 Navalny continues a long history of Sundance Institute–supported documentaries winning major awards. Since 1991, Institute-supported documentaries have won 18 Oscars.
Navalny chronicled the evacuation of the activist to Berlin, where doctors confirmed the nerve agent was Novichok, which has been implicated in attacks on other opponents of the Russian government. President Vladimir Putin cast doubt on the findings and denied involvement. Navalny was imprisoned upon his return to Russia.
The documentary debuted at the 2022 Sundance Film Festival, where it was voted the Festival Favorite and won an audience award. Upon accepting the Oscar, director Daniel Roher dedicated the award to Navalny and all other political prisoners around the world.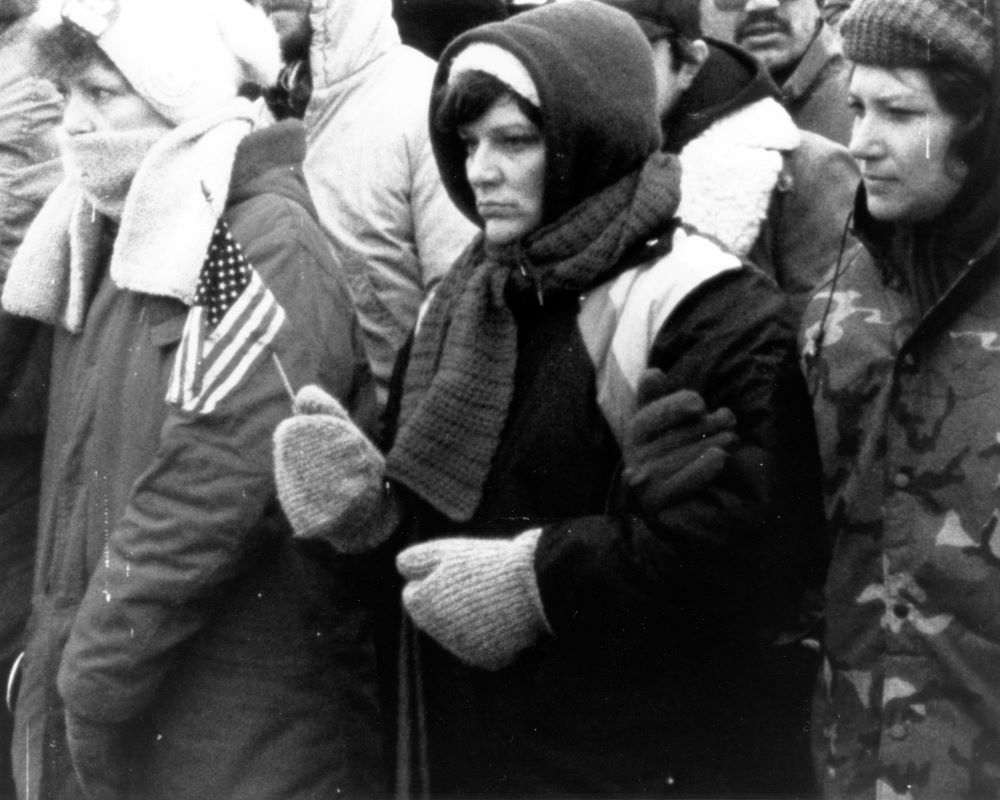 63rd Annual Academy Awards
AMERICAN DREAM (1991 Sundance Film Festival) — Hormel reduces wages significantly at its plant in Austin, Minnesota, in the mid-'80s, a move that prompts the local meat-cutters' union to strike. But the international union doesn't back up the locals. "Their small town is tragically torn apart, scarring forever the intimate fraternity which constitutes American social life by pitting brother against brother, and friend against friend, in a no-win situation," wrote programmer Geoffrey Gilmore in the Festival Program Guide. Available on AMC+, Doc Club, and Sundance Now.
64th Annual Academy Awards 
IN THE SHADOW OF THE STARS (1991 Sundance Film Festival) — Much like the backup singers in a Motown band, the choristers toil away as the peasants, the soldiers, the ladies-in-waiting of the grand opera, while the soloists, the stars, bask in the spotlight. This documentary examines the competitive world of opera through the eyes of the choristers in the San Francisco Opera. Available for rent on Amazon Prime Video.
69th Annual Academy Awards 
WHEN WE WERE KINGS (1996 Sundance Film Festival) — The Rumble in the Jungle, the 1974 showdown between heavyweight champion George Foreman and older underdog Muhammed Ali — and so named because it takes place in Zaire — is brought to life in this documentary. This is the event where fight promoter Don King made his mark. Available on Brown Sugar, HBO Max.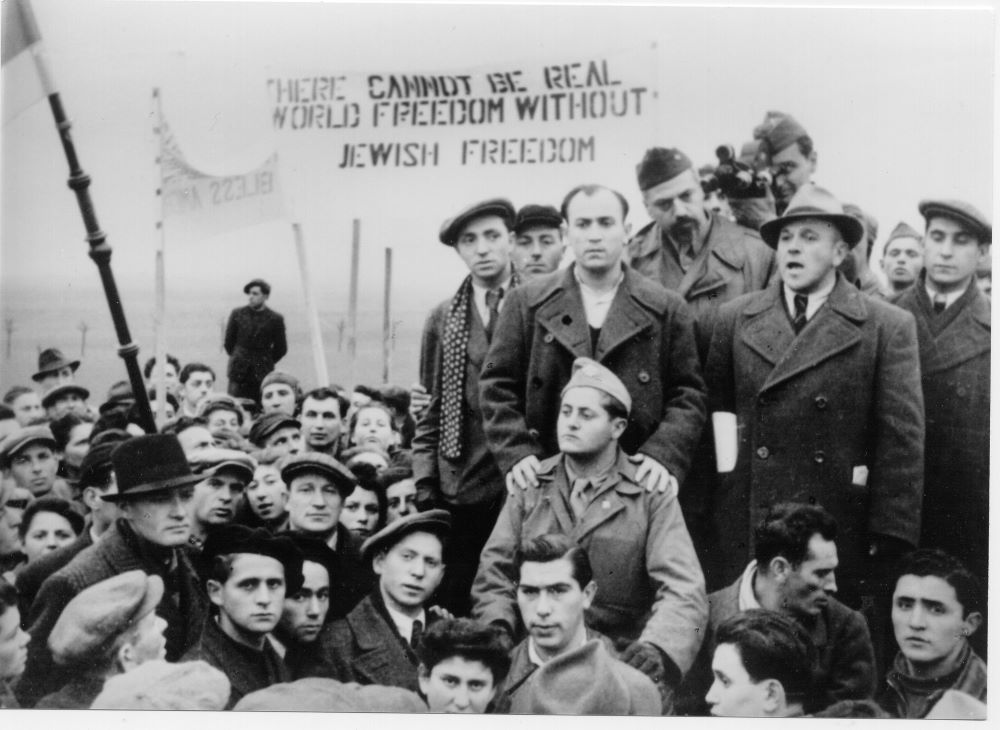 70th Annual Academy Awards
THE LONG WAY HOME (1997 Sundance Film Festival) — This is a powerful account of the post-World War II period when Jewish refugees who have survived the Holocaust find themselves looking for a place to go, a place to call their Jewish homeland. "From famous stories like the refugee ship Exodus to individual and personal recollections, The Long Way Home is a multilayered recital of endurance and persistence to overcome world indifference and antagonism," wrote programmer Geoffrey Gilmore in the Festival Program Guide. Available on Roku, Tubi.
72nd Annual Academy Awards
ONE DAY IN SEPTEMBER (1999 Sundance Documentary Film Grant) — This Sundance Institute–supported film tells the story of the Munich Summer Olympics in 1972, when a Palestinian terrorist group, Black September, took Israeli athletes hostage. Eleven Israelis died. Available on Pluto, Tubi.
77th Annual Academy Awards 
BORN INTO BROTHELS (2004 Sundance Film Festival) — The children of the prostitutes in the poverty-stricken underbelly of Calcutta are the focus of this documentary, which was also Institute-supported. Co-director Zana Briski, a professional photographer, teaches the artistry of photography to them to spark some hope for the future. Available on Crackle, Plex, and Tubi.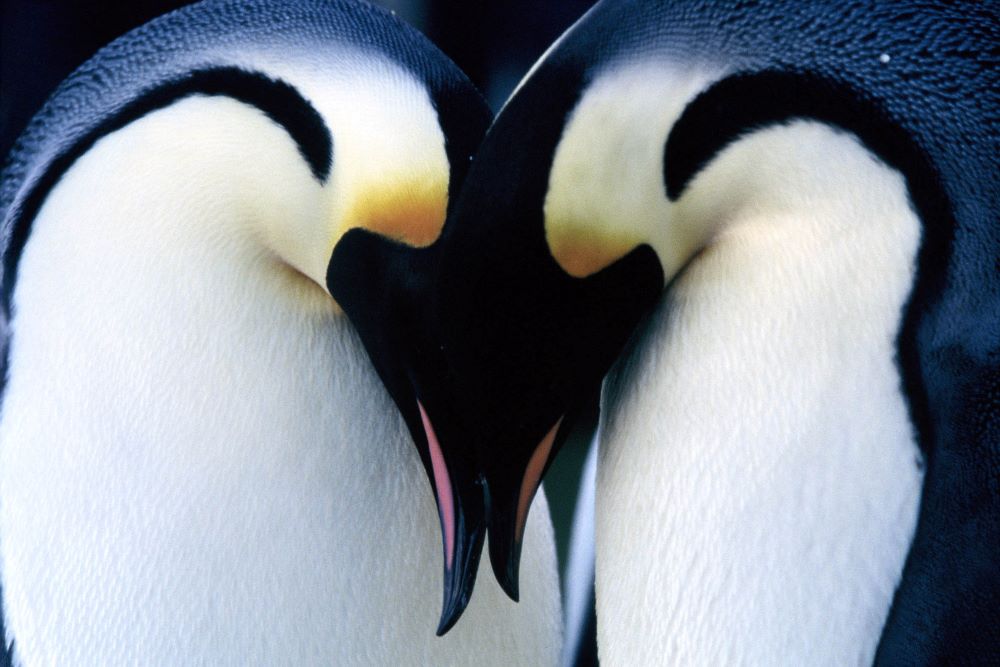 78th Annual Academy Awards
MARCH OF THE PENGUINS (2005 Sundance Film Festival) — Morgan Freeman narrated the English version of this endearing tale of the annual ice-laden quest of the emperor penguins to find a monogamous mate and have a family. Writes Trevor Groth, in the Festival Program Guide: "In an accomplishment rivaling that of the penguins, director Luc Jacquet and his crew endured the Antarctic winter for 13 months with no access to sea or air transportation. Their bravery enabled them to document on film one of the greatest heroic sagas of all time." Available for rent on Amazon Prime Video.
79th Annual Academy Awards 
AN INCONVENIENT TRUTH (2006 Sundance Film Festival) — Former presidential candidate Al Gore travels the world, presenting a mesmerizing lecture on climate change and attempting to convince the world of the absolute necessity of reversing global warming. Available to rent on Paramount+, Pluto.
81st Annual Academy Awards 
MAN ON WIRE (2008 Sundance Film Festival) — Frenchman Phillippe Petit plans an illegal tightrope excursion between the World Trade Center's Twin Towers in 1974 New York City — and succeeds in dancing around on the wire and crossing it eight times with no net for almost an hour before his arrest. It was called the "artistic crime of the century." Available on Crackle, Dox, Magnolia Selects, Plex, Pluto, Amazon Prime Video, Roku, and Tubi.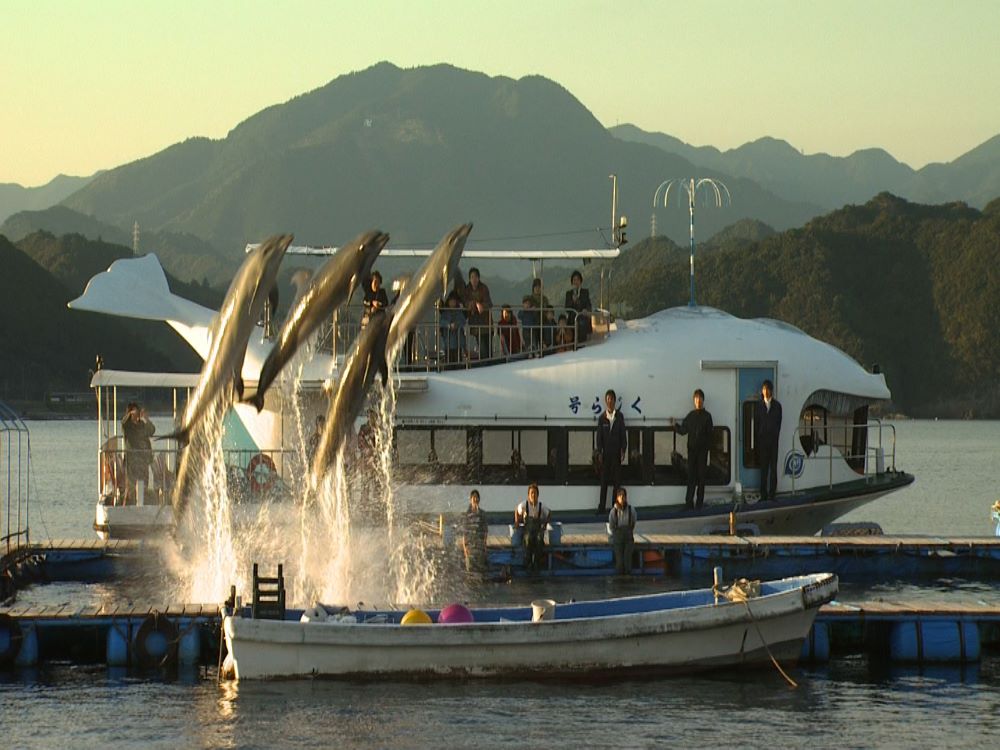 82nd Annual Academy Awards
THE COVE (2009 Sundance Film Festival) — An activist group led by famous dolphin trainer Ric O'Barry tries to expose an operation in Taiji, Japan, that traps dolphins and sells them to marine parks or slaughters them for meat. The group's mission also uncovers the mercury poisoning of the seas. Available on Docurama, Fandor, Hulu, Peacock, Pluto, Roku, and Tubi.
85th Annual Academy Awards
SEARCHING FOR SUGAR MAN (2012 Sundance Film Festival) — Detroit musician Rodriguez made two critically acclaimed albums in the 1970s, but his career went nowhere. When his music makes its way in bootleg form to South Africa some time later, two fans decide to find out what happened to the musician, rumored to have died, and the profits from his art. Available for rent on Amazon Prime Video.
86th Annual Academy Awards
20 FEET FROM STARDOM (2013 Sundance Film Festival) — This documentary opens up the world of backup singers, primarily women, whose talent and art stand in the shadow of no one, although they never made the spotlight. Morgan Neville's film reveals their backstories — and pays tribute to their role in rock music. Available on HBO Max.
87th Annual Academy Awards
CITIZENFOUR (2014 Sundance Documentary Film Grant) — Edward Snowden used the name CITIZENFOUR when contacting a source that he had evidence of illegal surveillance programs run by the National Security Agency and other agencies worldwide. This documentary consists of interviews with Snowden. Available on Freevee, Roku, Tribeca Shortlist, and Tubi.
89th Annual Academy Awards
O.J.: MADE IN AMERICA (2016 Sundance Film Festival) — This 7.5-hour, multipart film follows the rise of professional football star O.J. Simpson, the surreal slo-mo Bronco chase, his murder trial in the death of his ex-wife and friend, his controversial acquittal, and more. Available on ESPN+.
90th Annual Academy Awards
ICARUS (2017 Sundance Film Festival) — Director Bryan Fogel, with the help of Russian scientist Grigory Rodchenkov, uncovers a giant web of illegal doping in the world of international sports and the Olympics. Available on Netflix.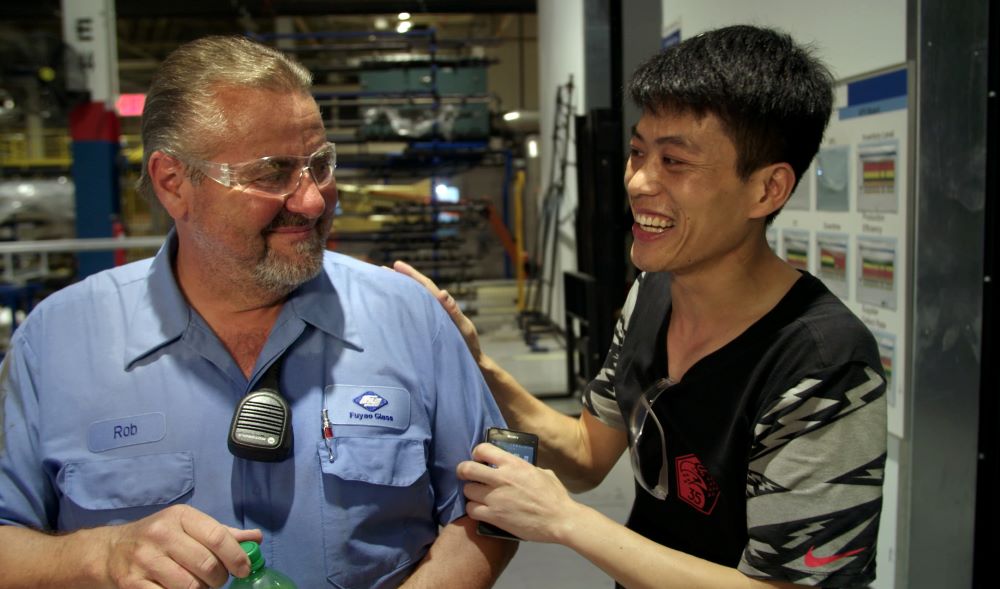 92nd Annual Academy Awards
AMERICAN FACTORY (2019 Sundance Film Festival) — A Chinese billionaire opens a factory in an abandoned General Motors plant in Dayton, Ohio, in 2014. At first, the locals are ecstatic to have their jobs back. But then, we watch as the two cultures collide. "What results is an epic masterwork about the future of American labor and Chinese economic dominance, all within the confines of a factory in Ohio," according to the Festival Program Guide. The documentary also received Institute support. Available on Netflix.
94th Annual Academy Awards
SUMMER OF SOUL (…OR, WHEN THE REVOLUTION COULD NOT BE TELEVISED) (2020 Sundance Film Festival) — Ahmir "Questlove" Thompson unearthed footage of the 1969 Harlem Cultural Festival that had been sitting in a basement for 50 years and turned it into a "transporting documentary — part concert film, part historical record — about an epic event that radiated the wholesale reevaluation of Black history, culture, fashion, and music," wrote programmer Shari Frilot in the Festival Program Guide. Stevie Wonder, Mahalia Jackson, and Mavis Staples were among the performers. Available on Hulu and Disney+.
95th Annual Academy Awards
NAVALNY (2022 Sundance Film Festival) — The documentary tells the story of Alexei Navalny, a popular opposition leader and activist in Russia who accuses the government of poisoning him in a nearly fatal 2020 attack. "Filmmaker Daniel Roher reveals a courageous and controversial would-be president at the precipice of sacrificing everything in order to bring reform to his homeland," according to the Festival Program Guide. Available on HBO Max.