Christian Bale is Patrick Bateman in American Psycho.
By Vanessa Zimmer
A neo-noir film set in (surprise!) a high school, with an intense Joseph Gordon-Levitt as the young gumshoe, first showed up in American theaters in April 1999. Writer-director Rian Johnson's debut feature, the hard-boiled Brick, wound up becoming a cult favorite.
 But Johnson's shadowy, affecting detective story is not the only hard-hitting Festival film  celebrating a birthday this month. We also have two movies based upon dark novels published in the 1990s — American Psycho and Virgin Suicides — along with a couple of coming-of-age stories, SLC Punk! and Adventureland. 
The year in parentheses indicates when the film was released to wide distribution, clustered around the turn of the century and in the first decade of the 21st century.
All five of these rich and complex Sundance alums are worthy of rewatching this spring. At the very least, you could send a card.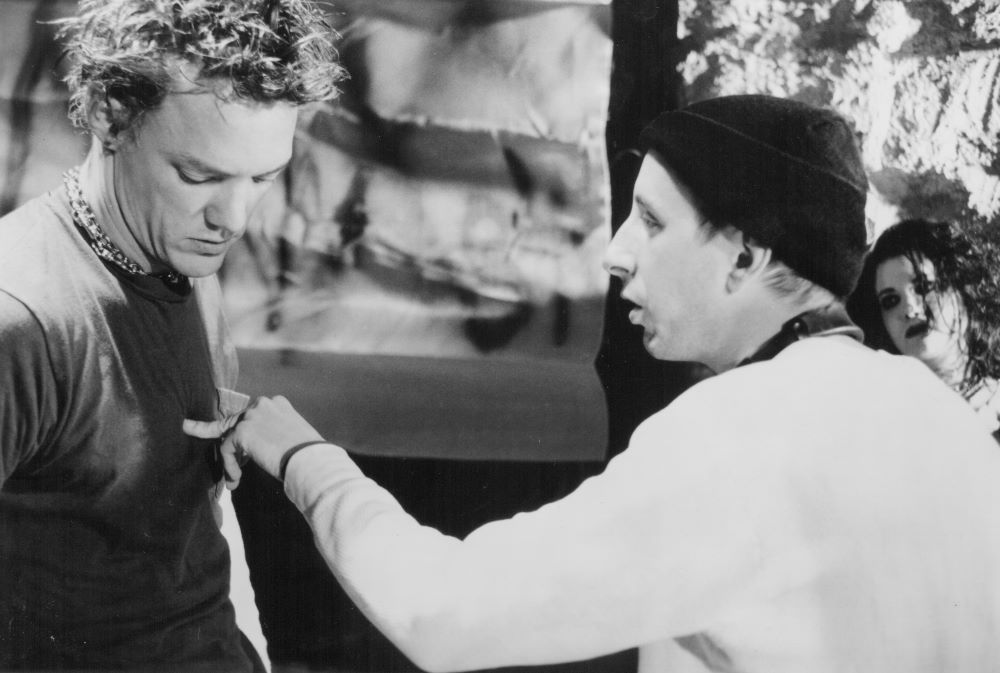 SLC Punk! (1999) — Two die-hard punk rockers (Matthew Lillard and Michael Goorjian) live in Salt Lake City, in ultra-conservative Utah. Just out of college in the 1980s, they are intent on a partying and anarchistic life, where they run up against mods, rednecks, and other conflicting lifestyle types. "(Director) James Merendino's placement of youthful rebellion within conservative Salt Lake City creates a perfect opportunity to explore choices we all face about expectations of maturity and compliance to regulations," writes programmer Trevor Groth in the Festival Film Guide. Available to rent on Amazon Prime.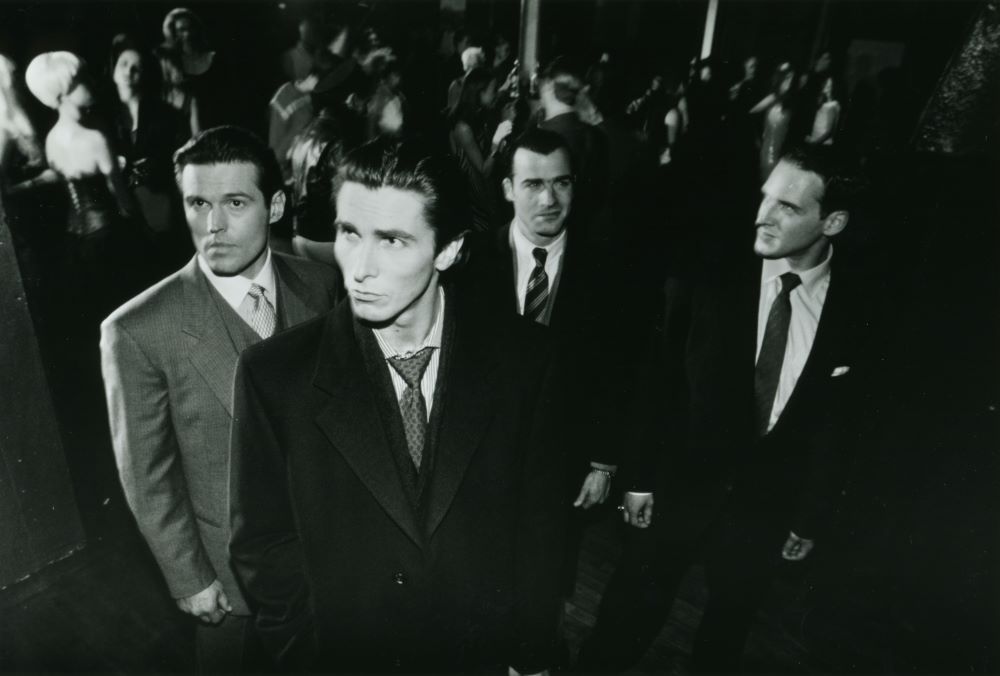 American Psycho (2000) — Taking a shot at 1980s materialism and corporate culture, director Mary Harron adapts Bret Easton Ellis's novel to the screen, with Christian Bale as Patrick Bateman, the Wall Street businessman who moonlights as a serial killer. His ire is raised whenever he detects someone is more successful or has more than he does. "Bale's remarkably performed Bateman is a modern monster whose invincible, invisible power echoes the seemingly omnipotent corporate and political forces which torture the American psyche," according to the Festival Film Guide. Available on Cinemax and HBO Max.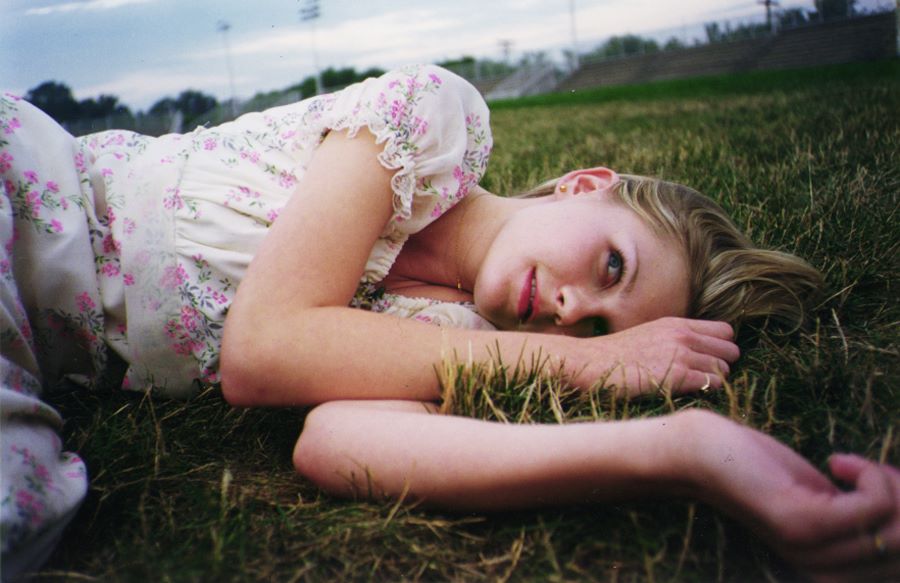 Virgin Suicides (2000) — The five teenage Lisbon sisters are beautiful and mysterious, sheltered by their strict and religious parents in their suburban Detroit home. Perhaps most interesting is Lux (Kirsten Dunst), the second-youngest, the one most likely to buck the rules. But things get more complicated when the youngest sister throws herself out a window. The film is based on a novel by Jeffrey Eugenides, adapted by writer-director Sofia Coppola. Available on Epix and Paramount+.
Brick (2006) — Joseph Gordon-Levitt plays the cool loner in high school, a young man now laser-focused on tracking down the person responsible for his former girlfriend's death. Writer-director Rian Johnson, who in his Meet the Artist video describes the film as a detective story in the unlikely setting of a high school, won a Special Jury Prize for Originality of Vision at the 2005 Festival — in light of its creative contemporary film noir vibe. Available for rent on Amazon Prime.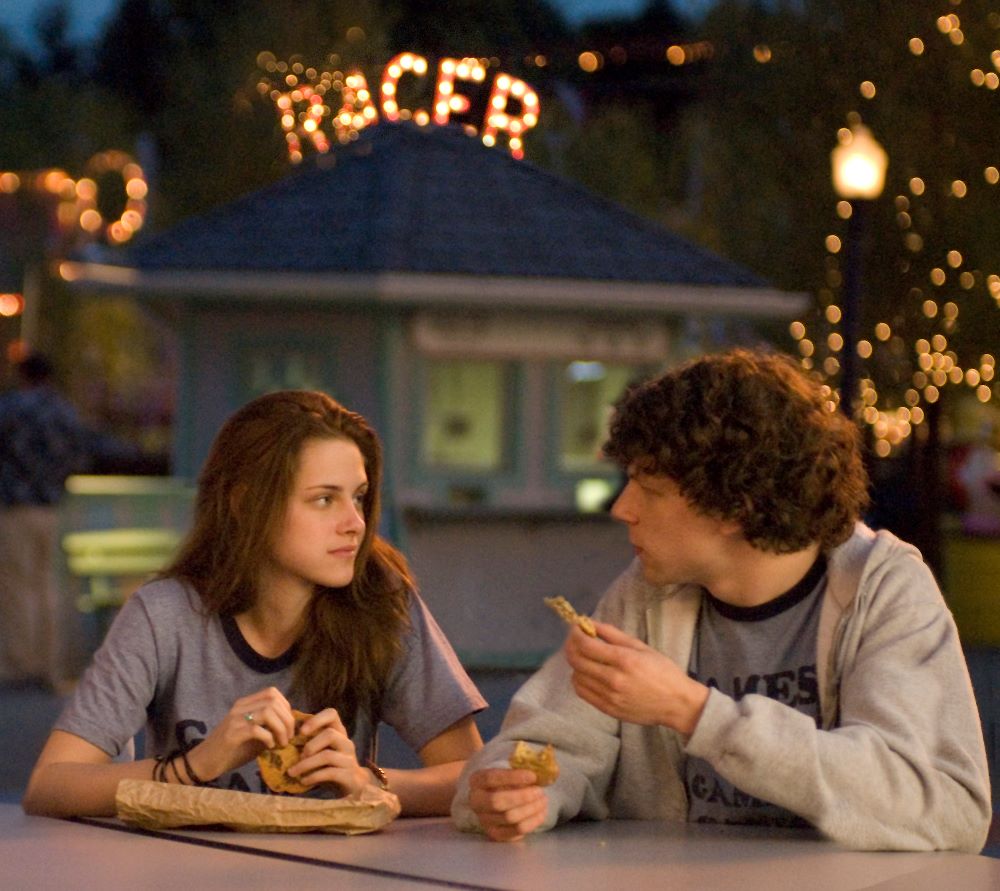 Adventureland (2009) — James (Jesse Eisenberg) expects the worst summer ever when, after graduating from college in 1987, he has to give up his dream trip to Europe (his parents experience a huge financial setback) and take a job at — horrors! — the local amusement park. But there, he discovers love and other important things about life. Kristen Stewart plays the object of his affections. "Adventureland is a hilarious coming-of-age tale that will speak to anyone who ever had the job from hell but still wouldn't trade the experience for anything," writes Trevor Groth in the Festival Film Guide. Available on Cinemax and HBO Max.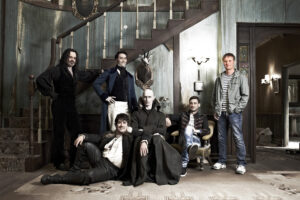 By Vanessa Zimmer Arguably, the best thing a movie can trigger in the month of February is the laugh response. With the holidays (and the
Read More »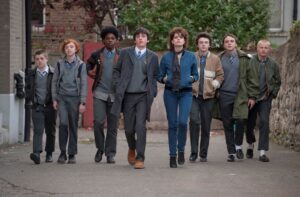 By Vanessa Zimmer Regardless of whether Major League Baseball materializes this spring, March won't be without some heavy hitters — courtesy of five film anniversaries
Read More »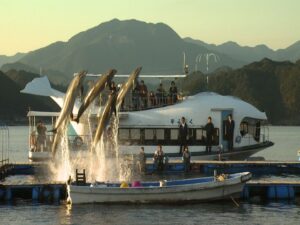 Activists take on a mission to save the dolphins in The Cove. By Vanessa Zimmer For the first time in Sundance Institute history, two Festival
Read More »