By Vanessa Zimmer
Arguably, the best thing a movie can trigger in the month of February is the laugh response. With the holidays (and the Festival!) behind us and spring more than a month away, is there a gloomier time, based on an unrelenting winter landscape, than this block of 28 days?
These films from the brain vaults of the Sundance Institute and Film Festival became noteworthy among moviegoers back in the day and continue to gain film fans. All five were released during February, aka the longest shortest month of the year. So, let's celebrate an anniversary — the year for each is listed in parentheses.
Go ahead and let those laugh lines shine.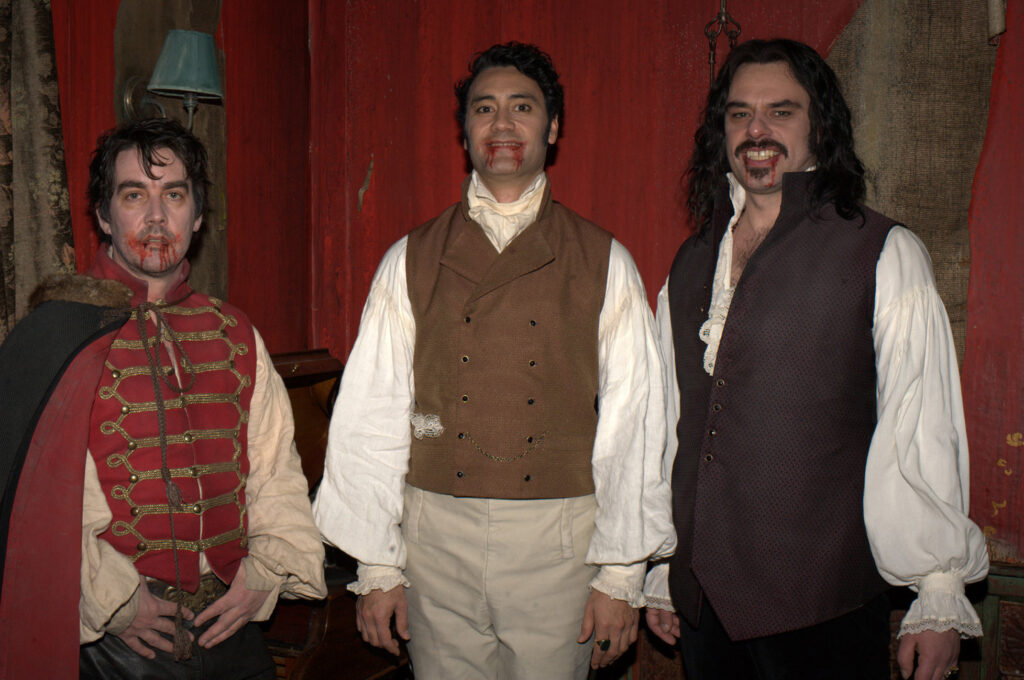 What We Do in the Shadows (2015) — In the life of a vampire, seven years is barely time to turn over in your coffin. But that's how long this quirky film has been around. In the hilarious mockumentary, vampire roomies share a flat in New Zealand, learning how to share household chores and get along with one another, negotiate modern-day social circles with people hundreds of years younger than themselves, and put food on the table, so to speak. The film debuted at the 2014 Festival, with frequent collaborators Taika Waititi and Jemaine Clement sharing writing, directing, and acting roles. Streaming on Fubo, Hoopla, and Kanopy.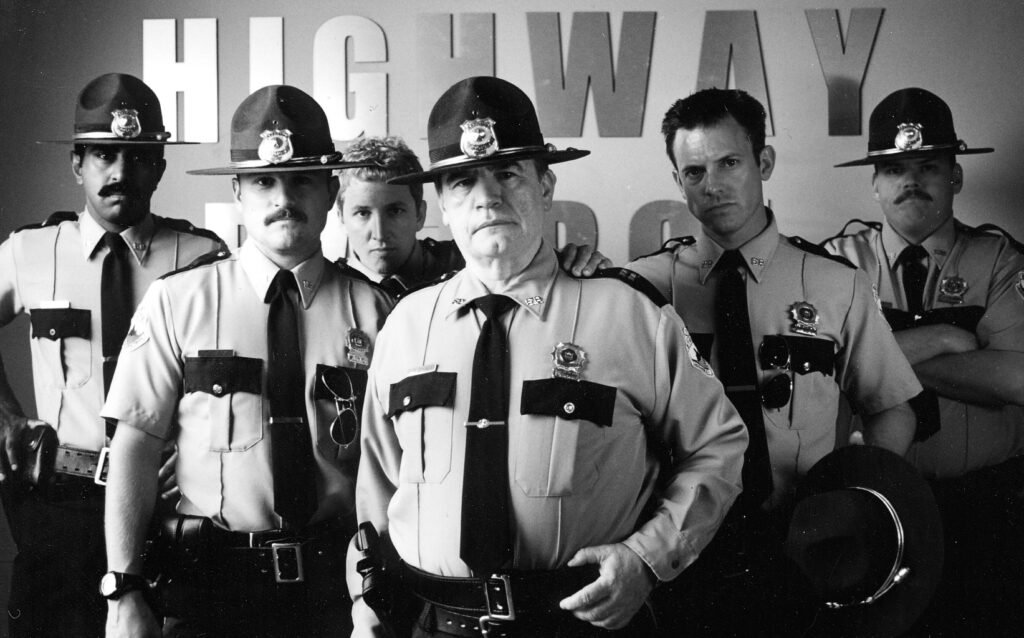 Super Troopers (2002) — Jay Chandrasekhar and the Broken Lizard Comedy Group returned to the 2001 Sundance Film Festival, after introducing their Puddle Cruiser in 1997, with another zany comedy. These Vermont state troopers stationed near the Canadian border are pranksters above all, prone to taking impounded sports cars for a spin and/or toying with the local speeders. The low volume of their division places them squarely in the bull's eye of a budget cut. Sundance programmer Trevor Groth wrote in the Festival Program Guide that this 20-year-old film "makes the gang from Police Academy look like an elite crack squadron." Streaming on Amazon Prime and Roku.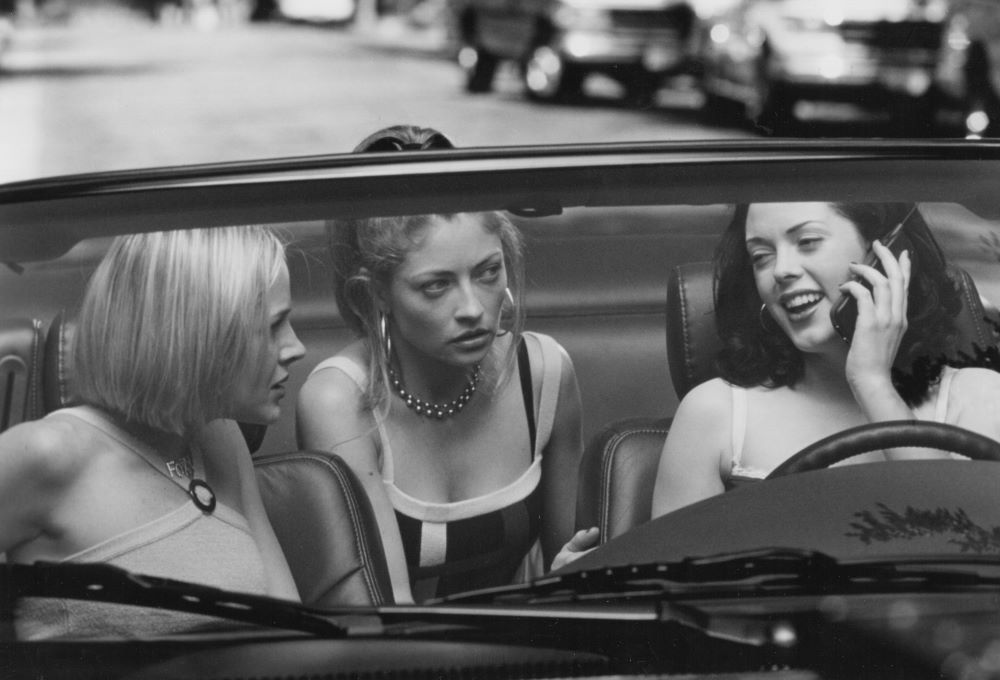 Jawbreaker (1999) — Who knew a large piece of candy could throw a plan so awry? This teen black comedy, written and directed by Darren Stein, sends the prom queen into missing status and upsets the balance of power at Reagan High. The ensemble cast features Rose McGowan, Julie Benz, Rebecca Gayheart, Judy Evans Greer, Pam Grier, and Carol Kane. Available to stream on Amazon, Vudu, and Apple TV.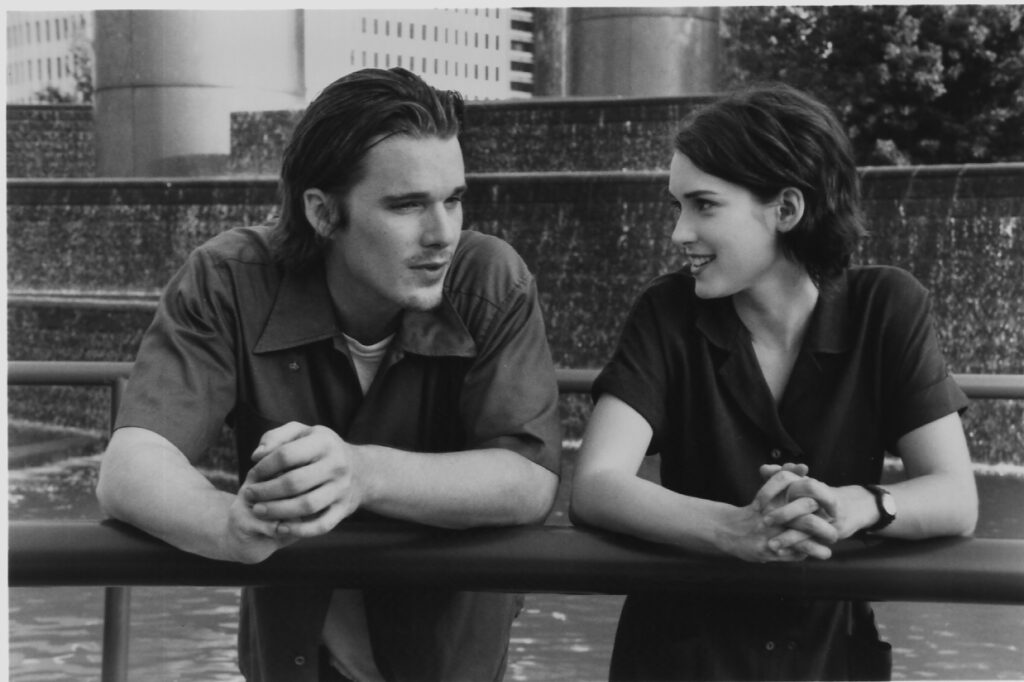 Reality Bites (1994) — Life follows college in this Generation X comedy/drama/romance, the directorial debut of Ben Stiller, who stars along with Winona Ryder, Ethan Hawke, Janeane Garofalo, and Steve Zahn. Ryder is the class valedictorian, a documentary filmmaker hoping to get noticed. "Reality Bites is the first film about young adults of the nineties that has the courage to notice that even though it seems like a moral wasteland out there, there are still some kids who are going to make it through," Sundance programmer Catherine Schulman wrote in the Festival Program Guide. Available to stream on Vudu and Apple TV.
Hairspray (1988) — Ricki Lake, as pleasantly plump Tracy Turnblad, defies reality, not once but twice, first landing a spot on the television dance program "The Corny Collins Show" and then going about the business of integrating not just the show but all of 1962 Baltimore. Writer-director John Waters incorporates into his odd and lively cast: Sonny Bono, Debbie Harry, Divine, Waters himself, and Pia Zadora. Available to stream on Netflix, Apple TV, and Vudu.