One of the most exciting things about starting each year with the Sundance Film Festival is having a front-row seat for the bright future of independent filmmaking. Captivating stories, soon-to-be iconic shots, and timely cinematic conversations are all cornerstones of the 2023 Festival slate — and those are all birthed from the hearts and souls of these filmmakers. That means that this year we have the privilege of being introduced (or reintroduced for returning filmmakers) to the artists behind 111 features, 64 shorts, and four indie episodic projects.
And while we learn a lot from the art that these storytellers share with us, there's always more we can learn about these filmmakers as people. This year, we decided to get to the bottom of those artistic wells with our Backstory questionnaire!
"As we know, artworks shouldn't have any 'message'," explains Rebecca Zlotowski when asked what she wants the artistic legacies left by her films to convey. But, if the French writer-director did want her film Other People's Children to have an impact, she would hope it encourages women to surpass their inner limits. "Families are the ones we decide to create, to invent: They are not connected to biology." 
Family is front and center in Other People's Children, in which a 40-year-old schoolteacher, Rachel, contemplates motherhood in all its forms when she falls in love with the charming Ali, father to 4-year-old Leila. Though satisfied with her life before she met Ali and his daughter, Rachel must now grapple with her own desire to have children as she becomes attached to Leila.
Other People's Children is the fifth feature directed by Zlotowski as well as the beginning of her relationship with Sundance Institute. The film premiered at the 2022 Venice International Film Festival before being featured in the Spotlight section at the 2023 Sundance Film Festival.
Below, discover how Zlotowski got into filmmaking, why she feels stories like Other People's Children need to be told now, and what advice she would give to filmmakers who want to be better cinematic storytellers.
What was the biggest inspiration behind the film?
If I want to hide myself, I would say those studies of human nature from the late '70s, early '80s that I worship, like Alan Parker's Shoot the Moon, Paul Mazursky's An Unmarried Woman, or Kramer vs. Kramer in the U.S. [and] Claude Sautet's A Simple Story in France. But actually, to be honest, the main inspiration is my personal life.
Why does this story need to be told now?
We need, more than ever, new representations and new narratives to depict the reality of the families we are building, inventing. The stepmother has often been the supporting character (a meaningful term), and never the protagonist.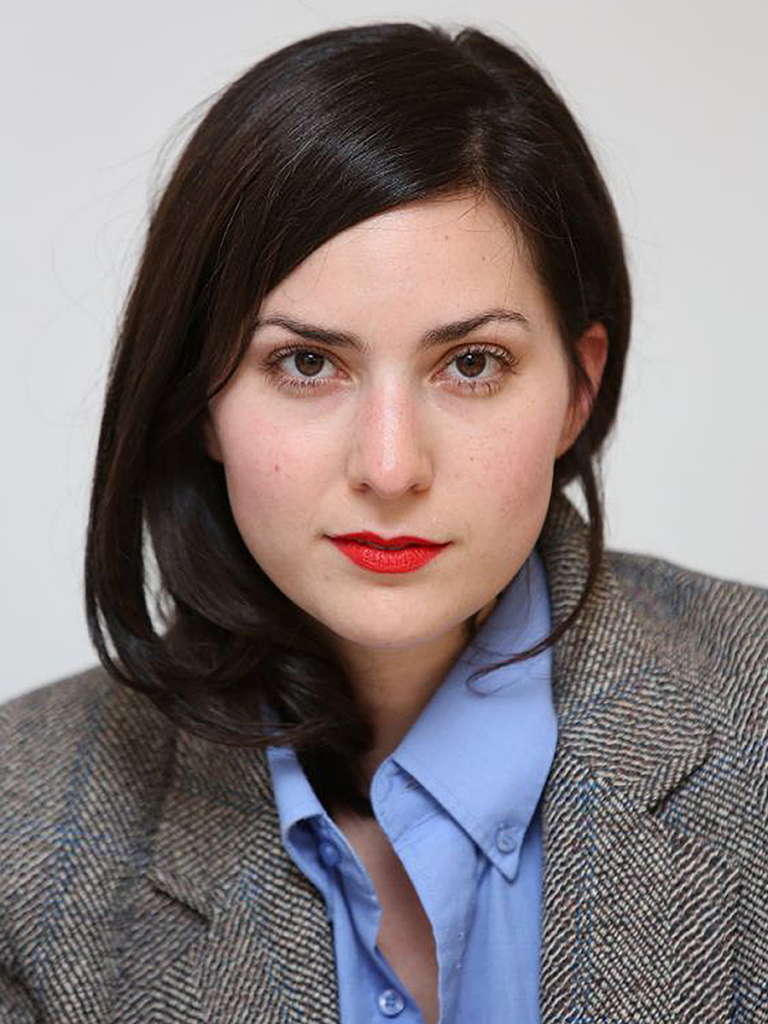 How do you want people to feel after they see your film?
Relieved (not because it ended, hopefully). Freer. Moved.
Your favorite part of making the film? Memories from the process?
The strongest memory of this process will be on a personal note: I fell pregnant while prepping it, and so I shot it [while I was] expecting (a beautiful word for a filmmaking process), in a very special "in-between" regarding the subject of the film.
What was a big challenge you faced while making this film?
Probably the passing of the seasons in the film, shot within a few weeks in an empty, COVID-era Paris. This is seen as a countdown in the heroine's life. Also, working with a child, a first for me.
Tell us why and how you got into filmmaking. Why do you do it?
I got into filmmaking by chance. I was supposed to be a writer/teacher, eventually a scriptwriter in my wildest dreams. I wasn't ready to teach at 20, so I kept studying a long time, [attended] cinema school etc., and I know it may sound disappointing, but it is the studies that led me to cinema.
Why is filmmaking important to you? Why is it important to the world?
I could write, but I would feel terribly lonely. Cinema connects me to others. It is also the only thing I can do: On a set, the director is the only one who can't do anything by herself.
Why is it still important? I hope it is. Cinema may be the last representational field where meaning, beauty, politics, and libido join pure joy and entertainment on several layers.
What is something that all filmmakers should keep in mind in order to be better cinematic storytellers?
I always forget. But I would say: to make the film they need to see themselves.
What three things do you always have in your refrigerator?
Vodka! Goat cheese. Salted butter.
What's the last book you read?
Fiction: The Postcard by Anne Berest. Nonfiction: Karl Kraus by Walter Benjamin.
One thing people don't know about me is _____.
I am a good skier! No one can tell.
Early bird or night owl?
Night owl!
What's your favorite film that has come from the Sundance Institute or Festival?
My friend Laure de Clermont-Tonnerre's film The Mustang.