One of the most exciting things about starting each year with the Sundance Film Festival is having a front-row seat for the bright future of independent filmmaking. Captivating stories, soon-to-be iconic shots, and timely cinematic conversations are all cornerstones of the 2023 Festival slate — and those are all birthed from the hearts and souls of these filmmakers. That means that this year we have the privilege of being introduced (or reintroduced for returning filmmakers) to the artists behind 111 features, 64 shorts, and four indie episodic projects.
And while we learn a lot from the art that these storytellers share with us, there's always more we can learn about these filmmakers as people. This year we decided to get to the bottom of those artistic wells with our Backstory questionnaire!
"Oh god, I am realizing how bad I am at answering all of these questions," says Charlotte Regan. What the writer-director is "bad at" is thinking of challenges she faced while making Scrapper. But after watching her delightful feature debut (and World Cinema Grand Jury Prize: Dramatic winner!), this level of optimism is par for the course. 
"I think I am doing that thing where you look back at something with rose-tinted glasses and struggling to think of a challenge. There were loads. Theo [Scrapper's producer] would remember them all," she continues. "We were meant to film a year before we did end up filming but Covid pushed us back. At the time that was a challenge for sure. We had to wait for the next summer holidays because Georgie and Ali were such young characters. But, actually, I think that meant we got more time to focus on the script."
The London–based filmmaker — and former Sundance Ignite fellow — brings that can-do attitude and easygoing personality to the hilarious and tender story of twelve-year-old Georgie and her estranged father Jason learning how to live with each other and with the grief of the loss of her father. It's a hard tightrope to walk, but as you can see on the screen, Regan nails it.
Below find out how Regan got into filmmaking, how the Scrapper team found the perfect Georgie, and why this story needs to be told right now.
What was the biggest inspiration for this film?
I'm proper bad at answering this question, so I am sorry in advance for how uninspiring the answer will be… 
I think through the entire process, what was forever the anchor for this film, was the urge to tell a working class story that captured the joy and the humor of those worlds. The working class films I had seen didn't feel like the truth of what I felt growing up. To me, those worlds are full of happiness. There's for sure struggle and tough moments, but what never falters is the joy and the love. The dark humor that comes out of not having much. As a kid, in particular, I feel like you don't know that your upbringing is any different to anyone else's. You look around and see magic everywhere you look. 
The more I worked with street cast kids and different groups of young people, the more I remembered that feeling. That magical outlook on life and that resilience. So I guess that was the inspiration: wanting to tell a working class story that was centered around the magical characters of those worlds.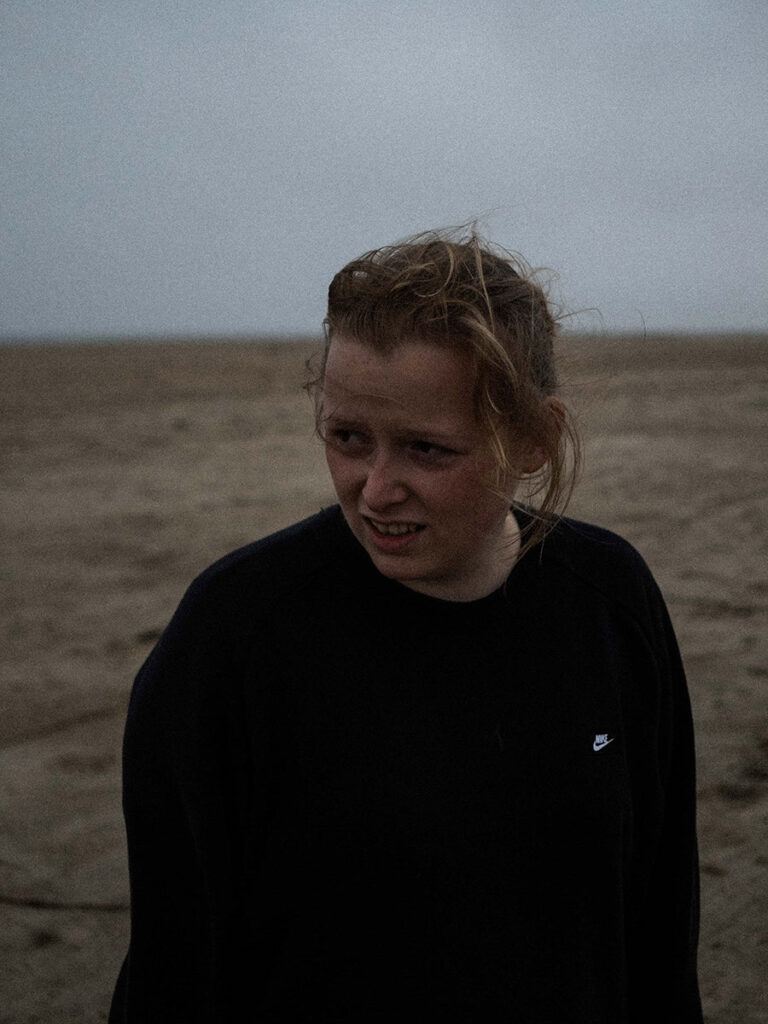 Films are lasting artistic legacies, what do you want yours to say?
I don't really know. I try to not think too much about things like that. Maybe that's lazy of me. Avoiding all deep thoughts! I think at the end of each project I always try and convince myself that if we treated people well, and the cast and crew enjoyed the process, then the project was a success. I know that's not exactly something you make documentaries about or write epic film books about. I think I just want to be a decent human and tell stories that people can enjoy. 
Describe who you want Scrapper to reach?
Working class kids. People that are grieving and feel alone in their grief. Anyone who might enjoy it and get something from it. 
Tell us a memory from working with your actors.
Lola — who plays Georgie — sent us this amazing tape. All she did was talk about how much she loved Home Bargains (a big shop in the UK). I really knew she was the right person the moment we watched that tape. But then we had an audition and Lola came in and wouldn't really say a word to us. She was so nervous. But we knew that Home Bargains tape was our Georgie. So me and Theo, the producer, started visiting each week for cups of tea and both offering up our terrible improv acting skills to try and encourage her to do some improv with us. I think the moment we knew she was a legend was when she went on a tangent during an improv about (I think) a spider that was a grandma and had a box full of weapons. 
Tell us why and how you got into filmmaking? Why do you do it?
I got into it through music videos. A lot of my mates at the time were rappers. I wasn't cool enough to be a rapper so they started getting me to film their music videos. I did hundreds of them. And just loved the process. I think I am stealing this from Danny Boyle, but I love the change in filmmaking. I love prep, shoot, post. Love how you go from looking at locations and drawing terrible storyboards to being surrounded by hundreds of people and then by the time you are fatigued of that part of the process you get to sit in an edit and problem solve in a different way. I just proper love that. 
I'm not sure what else I'd do. I'm really unskilled beyond filmmaking (don't even know if I am skilled within filmmaking to be honest). My friend was chatting to me the other day about the end of the world and what skills we'd have to offer. He said I'd just be able to ask people to look happy or sad and would be useless in an end of the world scenario.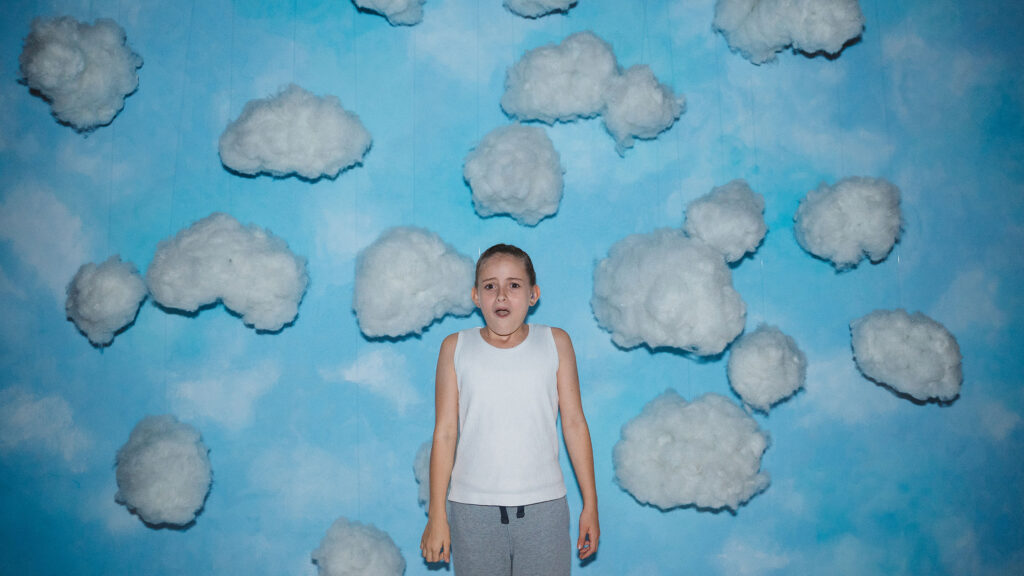 Why is filmmaking important to you? Why is it important to the world?
When I'm proper sad I put Skyfall on for like the 100th time. I don't know why it's mad comforting, but it is. I have not been mad obsessed with films since I was a kid or anything like that, I was more obsessed with music videos I think. But I was always obsessed with the way moving image communicated feelings or thought in a way that I felt people couldn't. 
If you were struggling with something you were feeling you could often find a film that captured that feeling. It's a weird thing to explain, but it's what has kept me hooked. The emotional communication that happens through stories. Films can help us deal with everything in some way. 
What is something that all filmmakers should keep in mind in order to become better cinematic storytellers?
I have no idea. Let me know and I'll keep it in mind, myself. 
What three things do you always have in your refrigerator?
After eights, yogurt, and orange juice.
One thing people don't know about me is _____
I don't like Jaws. 
What's your favorite film that has come from the Sundance Institute or Festival?
I saw Quest there [some] time ago and have thought about it quite consistently ever since. 
Why does a story like Scrapper need to be told now?
I think we can always learn something from kids. The way they deal with their problems. Their magical outlook on the world. I think I found something in our main character, Georgie, when I most needed it. When I was grieving some of the people I loved most in the world. So I think looking to young people for that magical outlook is something we can all always do with being reminded of.  
How do you want people to feel after they see your film?
Happy.