One of the most exciting things about starting each year with the Sundance Film Festival is having a front-row seat for the bright future of independent filmmaking. Captivating stories, soon-to-be iconic shots, and timely cinematic conversations are all cornerstones of the 2023 Festival slate — and those are all birthed from the hearts and souls of these filmmakers. That means that this year we have the privilege of being introduced (or reintroduced for returning filmmakers) to the artists behind 111 features, 64 shorts, and four indie episodic projects.
And while we learn a lot from the art that these storytellers share with us, there's always more we can learn about these filmmakers as people. This year we decided to get to the bottom of those artistic wells with our Backstory questionnaire!
The story of how Saim Sadiq's debut feature came to the 2023 Sundance Film Festival isn't a straight line. "It's a funny history," Sadiq explains when asked about his history with Sundance Institute. "Because the Joyland script was rejected thrice by the Screenwriting Lab, but the film is playing at the Festival. So I feel very cool now that I have finally been accepted." The Pakistani writer-director's excitement about the community surrounding his film about a family wrestling with the gender confines of patriarchal societies is more than warranted. 
Beyond most recently playing in the Spotlight section of the Festival, Joyland was the first Pakistani feature to premiere at Cannes — where it won the Jury Prize, Un Certain Regard — and it was shortlisted for this year's Oscars as Pakistan's entry for Best International Film. Even with all of this, Sadiq's focus for the legacy of Joyland is about the world outside the film industry: "I think if many years down the line, Joyland is considered a small part in the discourse of making desire not such a taboo anymore, in bringing visibility to queerness and in fostering empathy for the unfamiliar, I'd be a very happy filmmaker."
Below find out the burgeoning filmmaker's advice for anyone interested in cinematic storytelling, what he keeps in his fridge at all times, and his favorite memories from the Joyland set.
What was the biggest inspiration for this film?
I think somewhere my own experience [of] growing up in a patriarchal society was perhaps the most significant inspiration for this story. In particular, my never-ending struggle with the definitions of masculinity and femininity, and the cracks and companionship those subjective definitions can bring into relationships. 
Why does this story need to be told now?
To be honest, I worked on this film for seven years and I never looked at this story as one that needed to be told in the immediacy, but instead just [as] one that needed to be told. Patriarchy is not a modern invention and so unfortunately I don't think this story's thematic resonance would be much different in a different time period. For me, it's just a story that I needed to tell the first chance I got because I personally needed to find some catharsis through the process of bringing it to life.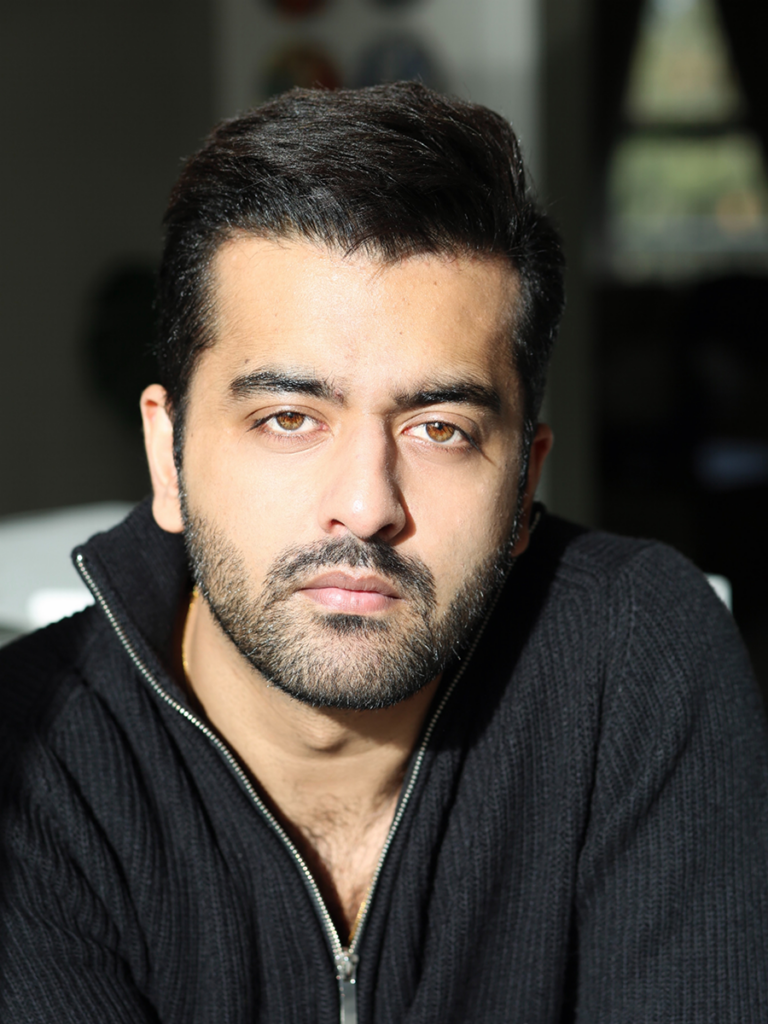 Tell us your favorite part about making Joyland.
All of it, but particularly, the workshops and the production phase because I love being on set. I was lucky enough to have a crew and actors who were as committed to this story and these characters as I was, so just being on set and feeding off of their energy and ideas to bring this film to life has truly been the highlight of my life so far. It was also the most emotional space I have ever been in, where not just the actors but oftentimes the crew would get really involved and vulnerable. And we would need to hold each other up emotionally, which was a truly beautiful way of making a film like this. I feel very lucky to have had that in my first film. 
What was a big challenge you faced while making this film?
I think I got lucky because there weren't any big challenges in the actual making of the film. The big challenges happened when it was just a script and me and my lead producer, Apoorva Guru Charan. We had some unfortunate experiences of some established producers attempting to bully and exploit us and the film — and we were too young and naive to realize it until much later. Luckily we got out of that well in time before the film really took off in development. The biggest challenge, however, was the hate campaign and the ban in Pakistan and having to do everything in our power to reverse that to ensure that local audiences get to see the film as well. We were all suddenly forced to become activists and, even though we succeeded in getting the ban lifted, it did take a toll on everyone. 
Tell us an anecdote about working with your actors.
Ali Junejo, who plays Haider, is a trained theater actor and Alina Khan, who plays Biba, was completely untrained and instinctive. So, for me, working with the two of them in scenes together was very exciting because I had to direct both of them very differently, even though it was a debut film for both of them. I do a lot of takes sometimes and, initially, I felt that for Alina another take meant that she had done something "wrong" in the previous one. But what warmed my heart in the process of filming was one day when I noticed how Alina — who started as a non-actor — was borrowing things from Ali's process to maintain focus and to get better with each take, understanding that each take was a process of investigating and finding something more. Seeing that organic learning curve for her was one of the most special moments for me as a filmmaker. 
Tell us why and how you got into filmmaking? Why do you do it?
I don't have any other talent to be honest. So that's that. But I am also just endlessly fascinated by people, yet increasingly perplexed by the world. Cinema has given me a way of making sense of the world for myself.  
If you weren't a filmmaker, what would you be doing?
I'd probably be a bad journalist. Or a semi-decent lawyer. 
Why is filmmaking important to you? Why is it important to the world?
I feel everyone in their lives can only meet and know so many people. And usually we seek out people who we have things in common with: who are like us, who are easy to understand, and get along with for us. However, making a movie gives me an outlet to understand people who I will not even meet in my personal life. The same goes for the viewer. Will a man living in the States ever get to interact with a housewife from Pakistan? No. But you get to meet her, and befriend her, and live her life with her if you watch Joyland. I think movies are the most poignant way of broadening our definition of what it means to be human. 
What is something that all filmmakers should keep in mind in order to become better cinematic storytellers?
I have only made one movie so I don't know if anyone should take my advice. But I'll give anyway: listen to everyone but do what you want. Don't be ashamed about changing your mind on set or for demanding more takes. And most importantly, taking care of your cast and crew is the most important part of the job.  
What three things do you always have in your refrigerator?
Dark chocolate. Milk. 
Early bird or night owl?
Night owl.
What's the last book you read?
Little Apples by Chekhov. 
What's your favorite film that has come from the Sundance Institute or Festival?
Many. Reservoir Dogs. Get Out. Winter's Bone.