By Shahnaz Mahmud
Hands down, 1993 was a great year for the independent film community. One of the main highlights: Robert Rodriguez's El Mariachi. Who can forget the unnamed traveling musician, who dreams to make his way in the world through his art. But, by an accidental trade of guitar cases, he gets wrongly marked as a ruthless criminal that the local drug lord had imprisoned and now wants dead. It's all guitar cases, guns, a beautiful woman, and a whole lot of mistaken identity going on. 
El Mariachi went on to win Sundance Film Festival's Audience Award in '93 and launched Rodriguez into the stratosphere.
Rodriguez is among one of the greats of his generation. He helped to define the micro-budget era of cinema in the '90s. He was a complete unknown until he hit with this first feature — bringing with him vision, drive, and heart. But, of course, Rodriguez had been hard at work to realize his filmmaking dreams from a young age. 
Rodriguez's father bought a video cassette recorder in the late '70s. Because of its high price tag, it was accompanied by a video camera — and the young Rodriguez was soon hooked.  For the better part of 10 years, the burgeoning filmmaker churned out short after short. While earning a Bachelor's Degree at the University of Texas at Austin, Rodriguez started gaining acclaim with one of them: Bedhead, a family-fantasy-comedy involving superpowers after a bump on the noggin. From there, Rodriguez began to ratchet up awards — and prize money — that would ultimately be used in the making of El Mariachi. 
Not only was he learning about the craft of filmmaking, Rodriguez was also developing the artful skill of micro-budgeting.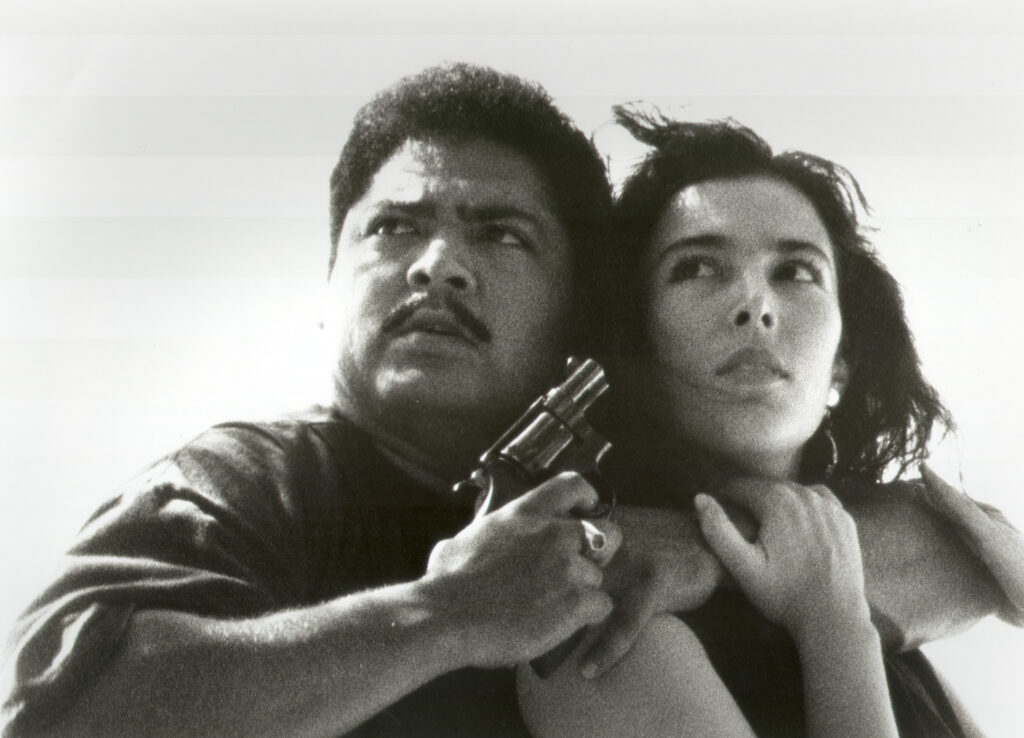 It's No Myth
The myth surrounding El Mariachi is all true. Rodriguez, a Mexican-American born and raised in San Antonio, Texas, was devising a strategy to break into film. The plan was to make a Spanish language feature film on a mini-budget, sell it to the Spanish home video market, from there create a sizzle reel, and land financing for a much bigger feature. 
That, as we know, isn't how things ultimately went down — and thank goodness for that. But, in deconstructing just how the film got made it's easy to understand why El Mariachi lives in film lore. It's really a tutorial in making a successful low-budget movie. Rodriguez landed on a total budget of $7,225. Part of the funding came from the filmmaker participating in drug trials at a local medical research facility.Alongside him was longtime friend Carlos Gallardo with whom Rodriguez worked together for eight years before making El Mariachi. Let's be clear: that's high school freshmen  to seniors in college. Both shared an ardent desire to make films and quit school in their senior year to make the feature. 
The film was shot in Gallardo's hometown, Acuña Coahuila, Mexico, and that was a boon for them, as Gallardo was able to facilitate access to a great deal of places and people for free. This included his parents' ranch which served as the drug lord's mansion, a bus, a couple of bars, a jail, and much more. Rodriguez also planned production shoot days carefully. El Mariachi was filmed over two weeks in summer '91 on 16mm. In most instances, one take was filmed for each shot with the goal of keeping time and saving on money. Miraculously, no reshoots were necessary. The filmmaker was editing in his head during filming, and so he captured all of the angles and distances he needed. Incidentally, these choices created the sense that El Mariachi was on a much bigger budget, Rodriguez wanted there to be the perception that the shoot had much more equipment and crew members. Shockingly, there was no crew. In between takes, the actors would double as crew members. 
Gallardo held the titular role in addition to co-producing. He also helped to secure the non-actors in particular roles, so the female and male guards held those posts in real-life. Rodriguez felt they were best suited, too, because they could wear their uniforms — therefore no expense for costumes was necessary. Some of the local journalists didn't approve of the filming, so they were given small parts to change their minds. It worked. 
Rodriguez couldn't pay his actors so instead, right before shooting a scene, he would tell them about their characters, give them as many lines as they could remember and then shoot in one take. Without a budget for food, he'd send them home before lunch so he wouldn't have to absorb that cost.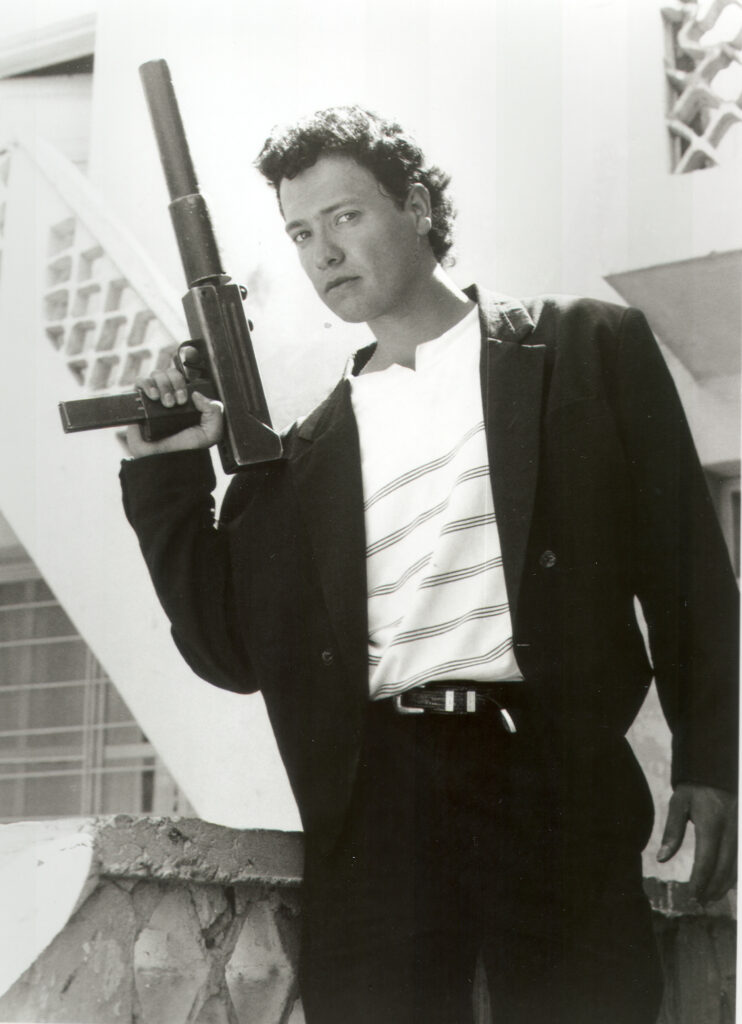 The dream scenario
Rodriguez was incredibly efficient in all aspects in the making of El Mariachi — and it showed. In the end, he had a dream scenario. With a final cut in tow, Rodriguez headed to Los Angeles with the hopes of landing a distribution deal. The original intent was to focus on the Spanish home video market. But, with a little serendipity and a lot of talent, he got signed by International Creative Management (ICM) and that led to meetings with major studios. Rodriguez eventually signed with Columbia Pictures. Favoring the film, the studio made a 35mm print and test screened it. On the success of that, El Mariachi hit the festival circuit, including Sundance. And the rest, as they say, is history.
A Lasting Legacy
Rodriguez created The Mexico Trilogy. The sequel was Desperado in 1995, starring Antonio Banderas. The third film, 2003's Once Upon a Time in Mexico, again starred Banderas, as well as Salma Hayek, Johnny Depp and more. In 2011, El Mariachi was selected by the Library of Congress for preservation in the United States National Film Registry for its cultural, historic, and aesthetic significance. It doesn't stop there. In 2015, El Mariachi held the world record for lowest budget film to gross $1 million at the box office.  
The style in which the original El Mariachi was shot, gritty, on-the-ground, hand-held camera work, no budget lives long in our memory. And its influential power on film remains. Perhaps the greatest lesson learned in the making of this film? Being a scrappy filmmaker can take you far.