By Stephanie Ornelas
Let the celebration of documentary filmmaking continue. We just wrapped up our annual Doctober programming where we explored a number of powerful films supported by Sundance Institute's Documentary Film Program. Now, we're turning our eyes to the docs screening at DOC NYC, and we're ecstatic to see that among the slate of films screening this year are 16 powerful projects supported by Sundance Institute.  
In our Doctober kickoff letter, DFP Interim Director Kristin Feeley examined the current state of documentary filmmaking and how important it is, especially now, to support and champion nonfiction artists. 
"We are at an inflection point — politically, technologically, and culturally — and as we move through these uncertain times, there is an undeniable need to document and reflect back the state in which we live. Over the last 40 years, modes of documentary storytelling have shifted and changed responding to these changes. Documentary storytellers are often on the forefront, making new technologies accessible using them to experiment and create bold, personal work that pushes the field forward." 
It's more important than ever to bring these projects to wider audiences. So, if you find yourself in New York City between now and November 26, snag a ticket to one (or more) of the following Sundance-supported documentaries screening at DOC NYC in New York. 
To learn more about Sundance Institute's Documentary Film Program, click here.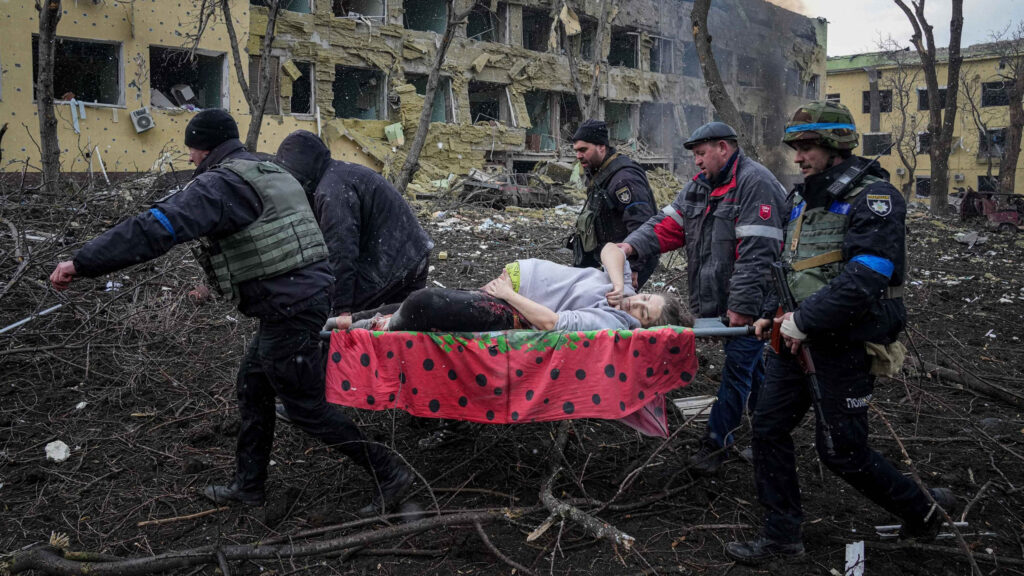 In this powerful documentary, Director Mstyslav Chernov and a team of Ukrainian journalists trapped in the city of Mariupol capture video evidence of the atrocities that unfold during the war in Ukraine. As the only international reporters who remain in the city, they collect harrowing footage and defining images of the war. The film won the World Cinema Documentary Audience Award at the 2023 Sundance Film Festival.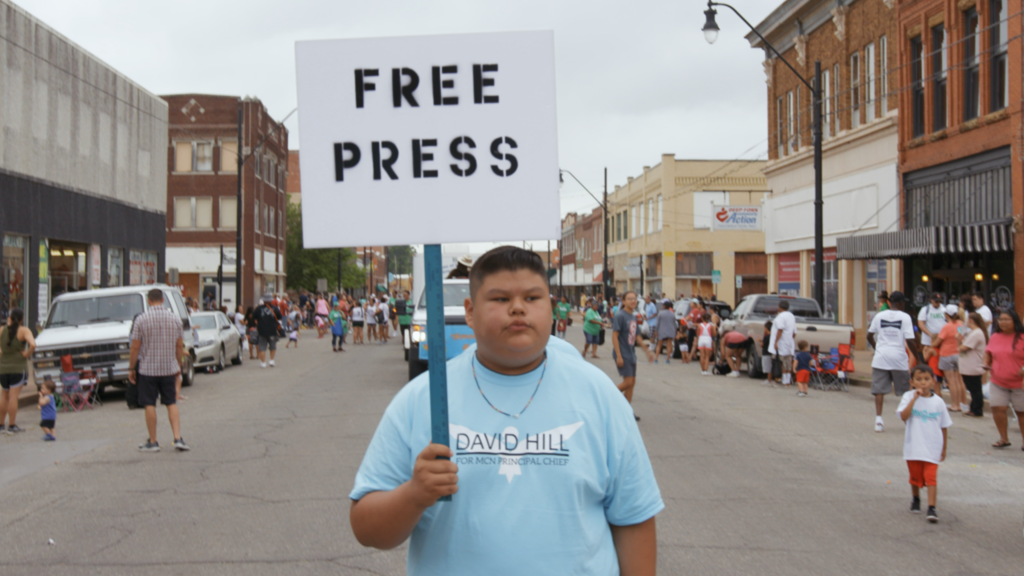 Rebecca Landsberry-Baker and Joe Peeler's political docu-thriller zeroes in on the fight for free press in the Muscogee Nation. Just three years after its passage, the 2018 Free Press Act was repealed, placing Mvskoke Media, the Muscogee Nation's sole news outlet, back under the control of the chief and his cabinet. The film centers on veteran reporter Angel Ellis, who quickly becomes the voice of dissent at the news outlet and is willing to lay it all on the line to deliver the truth to her fellow citizens. Bad Press received a post-production grant from the Documentary Film Program in 2021. The powerful film went on to premiere at the 2023 Sundance Film Festival.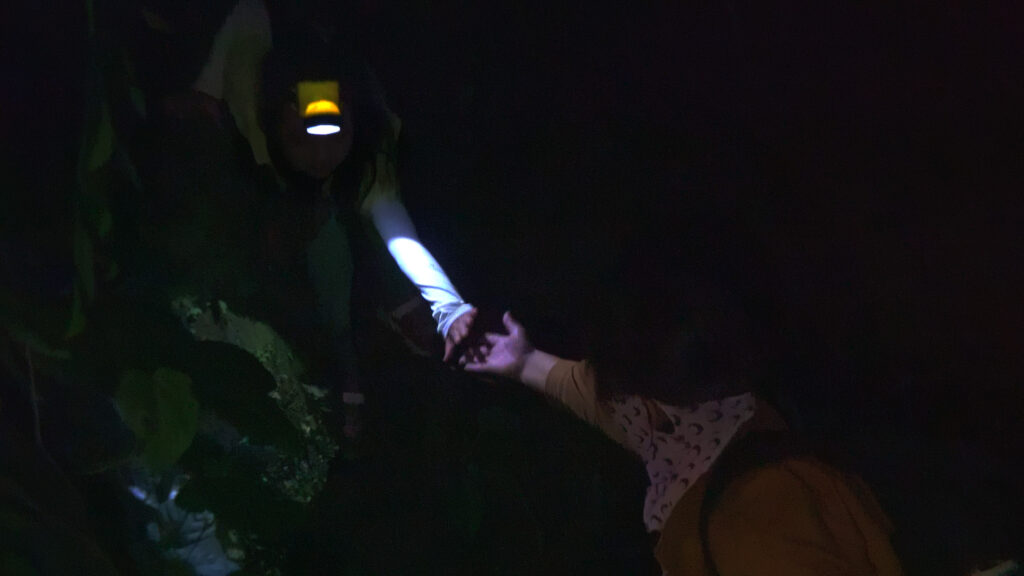 This eye-opening documentary follows South Korean Pastor Seungeun Kim as he helps the Ro family escape to South Korea in real time in the film. Using his elaborate network of brokers and safehouses, Kim works to help North Korean defectors make the circuitous journey to South Korea. Madeleine Gavin's gripping film won the U.S. Documentary Audience Award at the 2023 Sundance Film Festival.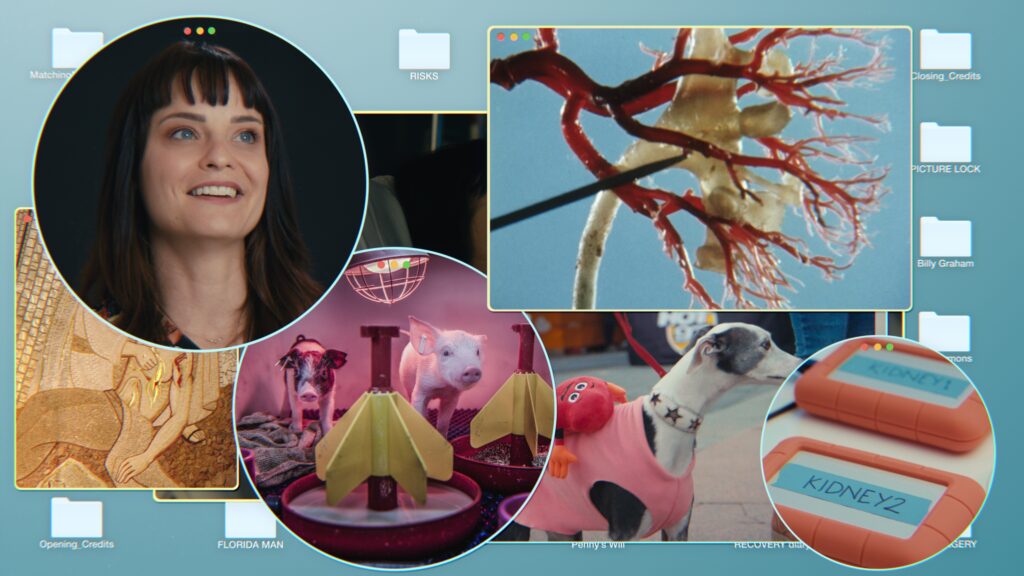 Confessions of a Good Samaritan 
Director Penny Lane's documentary is an inquiry into the science, history, and ethics of organ transplantation. The film documents her decision to become a "Good Samaritan" by giving one of her kidneys to a stranger. It turns into a funny and moving personal quest to understand the nature of altruism. In 2019, Lane's project received support from the Sundance Institute | Sandbox Fund. 
Dancing on the Edge of a Volcano
Cyril Aris documents the aftermath of the port explosion that destroyed a large part of Lebanon's capital in August of 2020. His lucid film paints a portrait of Beirut society as they rebuild, resist, and ultimately find life again amidst the collapse of the city and the economy during COVID-19. In 2021, Aris received a Sundance Documentary Film Grant that helped bring his film to life.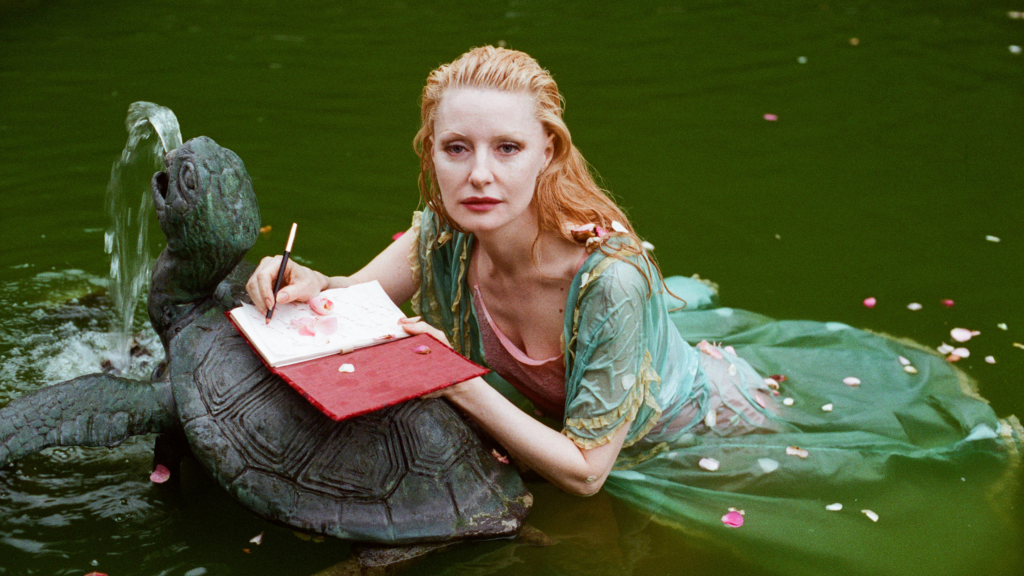 The Disappearance of Shere Hite
In 1976, when The Hite Report: A Nationwide Study of Female Sexuality was published, the author, Shere Hite, was thrust into the spotlight for her groundbreaking work, which compiled close to 3,000 candid responses to questionnaires about sexuality that she sent out to women across the country. Nicole Newnham's documentary, which premiered at the 2023 Sundance Film Festival, traces Hite's life from a poor college student to one of the most talked-about and controversial women in the country — before being seemingly erased from the public consciousness after nearly two decades of media coverage.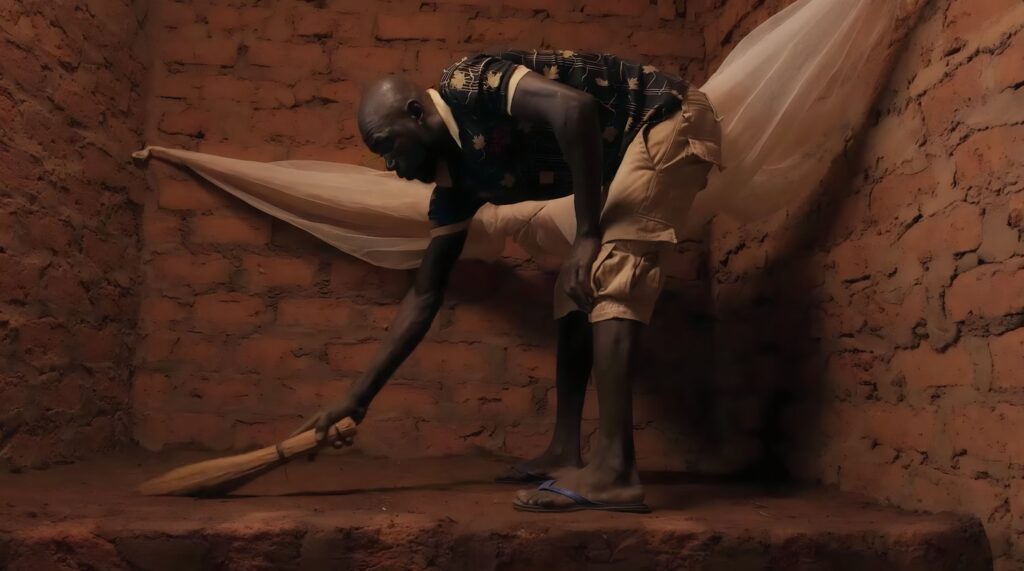 Eat Bitter
During a civil war in the Central African Republic, an immigrant Chinese construction manager and a local African laborer work together to construct a new bank. As deadlines loom, they don't hesitate to strip the earth and destroy their family lives for a seat at the table of prosperity. Never wavering away from its two subjects, this striking documentary portrays how globalization impacts individual lives and the destabilizing effects of the new international hierarchy in Africa. In 2021, Cyril Aris received support for his film through a Sundance Documentary Film Grant.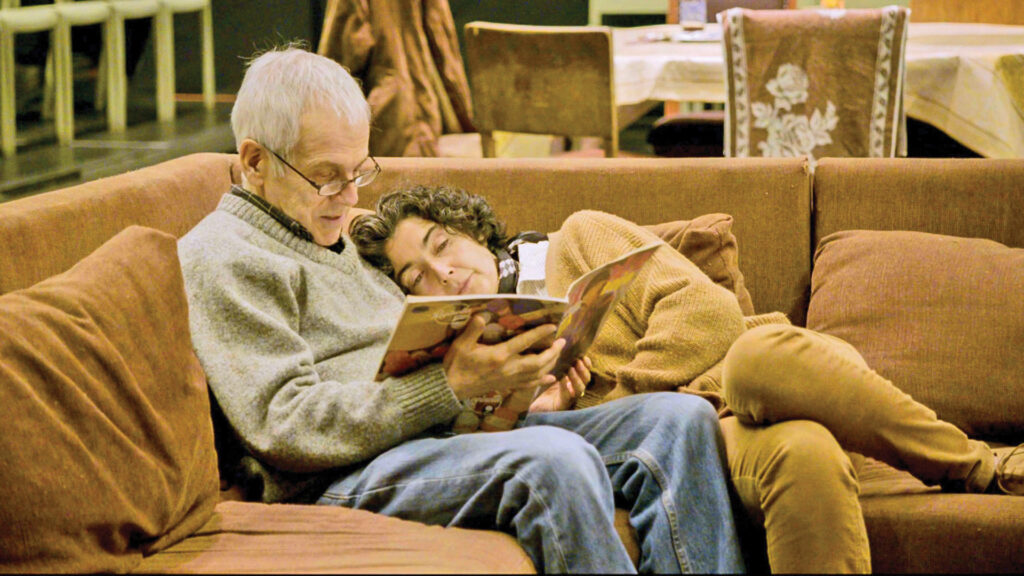 Writer-director Maite Alberdi traces the remarkable love story of Augusto Góngora and Paulina Urrutia in this tear-jerking documentary. When Góngora, a prominent journalist, documentary producer, and TV host in Chile, was diagnosed with Alzheimer's disease at age 62, his wife, actress and politician Paulina Urrutia, adjusted her daily life so that she could always be at his side. The poignant documentary won the hearts of audiences in Utah, bringing several viewers to tears, and was awarded the World Cinema Documentary Grand Jury Prize at the 2023 Sundance Film Festival.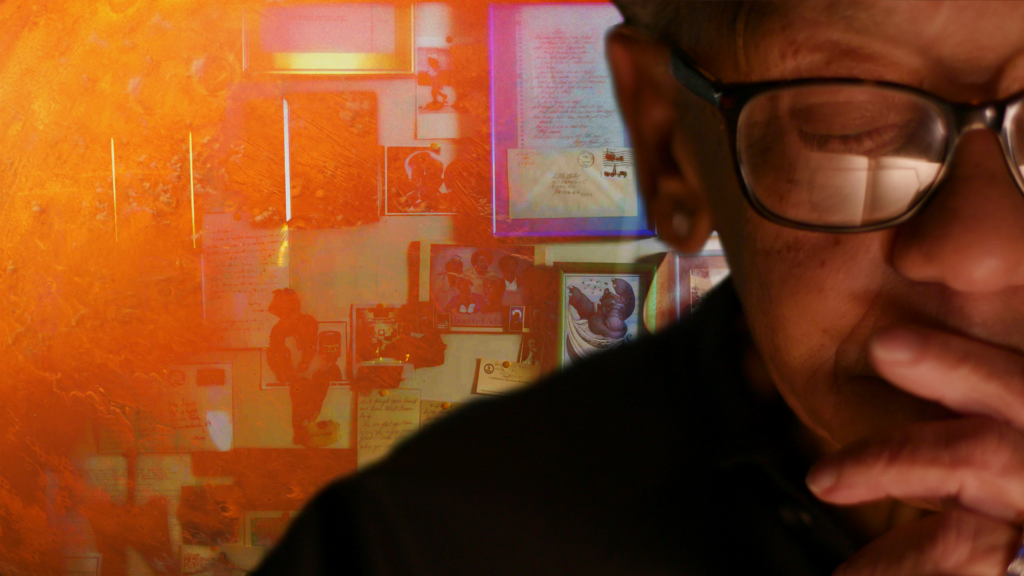 Going to Mars: The Nikki Giovanni Project
Through archival footage and live poetry readings, Joe Brewster and Michèle Stephenson use a mesmerizing collage to craft an artful portrait of beloved poet Nikki Giovanni. Supported by Sundance Institute's Producers Program, the film traces Giovanni's life as a writer and an activist while using an Afrofuturistic lens to illustrate the poet's vision for equity. The film was awarded the U.S. Grand Jury Prize: Documentary at the 2023 Sundance Film Festival.
Through her groundbreaking film, which had its world premiere at the 2023 Sundance Film Festival, Ella Glendining embarks on a global search for someone with a body that looks like hers. The documentary explores and examines what it takes to love yourself fiercely as a disabled person navigating an ableist world.
This unfiltered documentary spotlights four Black transgender sex workers in Atlanta and New York City: Daniella Carter, Koko Da Doll, Liyah Mitchell, and Dominique Silver. Through amusing anecdotes and cutting social commentary, they hold nothing back as they break down the walls of their profession. Director D. Smith took home the NEXT Innovator Award presented by Adobe and the Audience Award: NEXT at the 2023 Sundance Film Festival.
Lakota Nation vs. United States
Jesse Short Bull and Laura Tomaselli's documentary chronicles the Lakota Indians' quest to reclaim sacred land, known as the Black Hills, that was stolen in violation of treaty agreements. This searing, timely portrait of resistance explores how America has ignored its debt to Indigenous communities, while pondering what might be done today to repair the wrongs of the past. Lakota Nation vs. United States received support through a Sundance Documentary Film Grant in 2022. 
Little Richard: I Am Everything 
Little Richard claimed to be the originator of American rock 'n' roll as we know it. And not many would disagree. Director Lisa Cortés weaves together rare archival footage and interviews with contemporaries and scholars to present the extraordinary life story of a beloved rock icon. Little Richard: I Am Everything had its world premiere at the 2023 Sundance Film Festival.  
Anna Hints' intimate documentary centers on the safe and sacred spaces of Estonia's women-only smoke saunas. The sauna is where women come to clear their minds and cleanse their bodies, where they pray and chant to free themselves from both emotional and physical pain. Supported by Sundance Institute's Documentary Film Program, the film is a window into a cherished practice where women bare their bodies and their souls. Hints received a Zions Bank Completion Fund Grant in 2023 and took home the Directing Award: World Cinema Documentary at the 2023 Sundance Film Festival.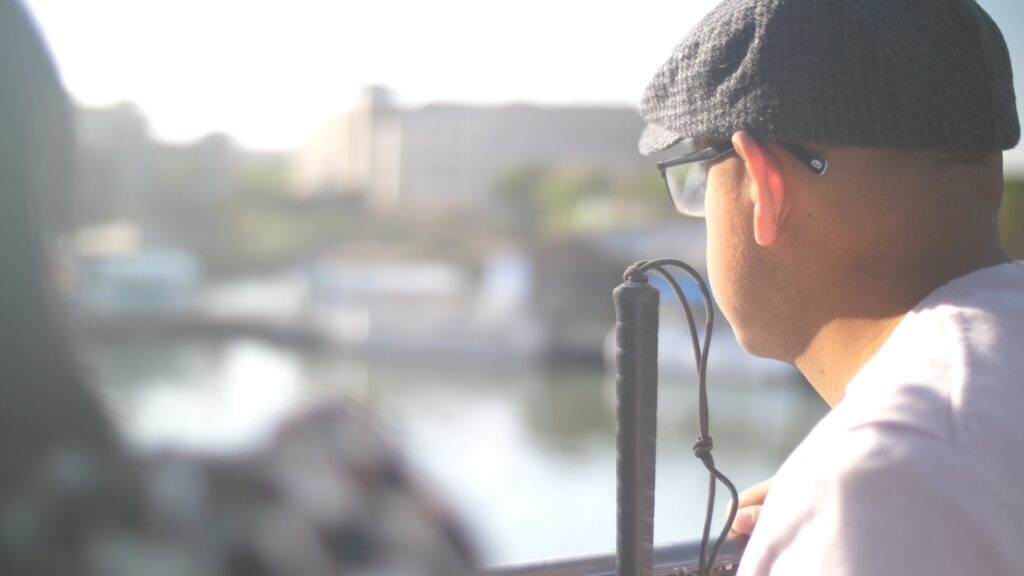 Unseen
This multi-platform documentary follows Pedro, an undocumented immigrant and aspiring social worker who is blind. The film uses Pedro's professional pursuits as the backdrop for his personal journey around mental health and the political reality he faces in the United States, illuminating the struggles rendered invisible by an anti-immigrant, ableist nation. Rongkilyo received support from the Documentary Film Program in 2021 through a Sundance Institute Documentary Film Grant.
While We Watched
This timely documentary follows Indian broadcast journalist Ravish Kumar for two years as he works to deliver fact-based stories while navigating an onslaught of fake news. As press freedom continues to disintegrate, Kumar finds himself at the receiving end of harassment and threats. In addition to receiving the 2020 Sundance Institute | A&E Brave Storytellers Award, Vinay Shukla participated in the 2021 Sundance Producers Summit.