By Paola Mottura
Over the past seven years, thanks to the generous support of The Kendeda Fund, the Sundance Documentary Film Program has nurtured, supported, and elevated artists telling stories that address one of the most pressing public health and equity issues in the United States: gun violence. Together we have supported 13 extraordinary documentaries spotlighting stories at the intersection of gun violence and broader issues of racial justice, police brutality, white supremacy, mental health, domestic abuse, community violence and resilience, mass shootings, and movement building. 
David Brotherton, the Kendeda Fund Advisor for Gun Violence Prevention and Communications, recently reflected on the collaboration with the Institute's DFP: "The projects we supported have all been remarkable. And working with Sundance on pivotal research like Nonfiction Storytelling on Gun Violence in the United States gave Kendeda an opportunity to invite new funders into a conversation we care about deeply."
In 2020, we commissioned field research aimed at informing our strategy moving forward which became even more relevant as that year saw a significant increase in gun sales. Our goal was twofold: explore the challenges filmmakers face in getting films in this space funded, from production through impact, as well as highlighting opportunities for deeper collaboration between artists, funders, and advocates. The initial findings of this report helped inform the 2021 launch of the Sundance | Kendeda Short Film Fund, in partnership with Time Studios, aimed at supporting five short documentaries addressing stories of gun violence with a focus on intersectionality, inclusivity, and community based solutions.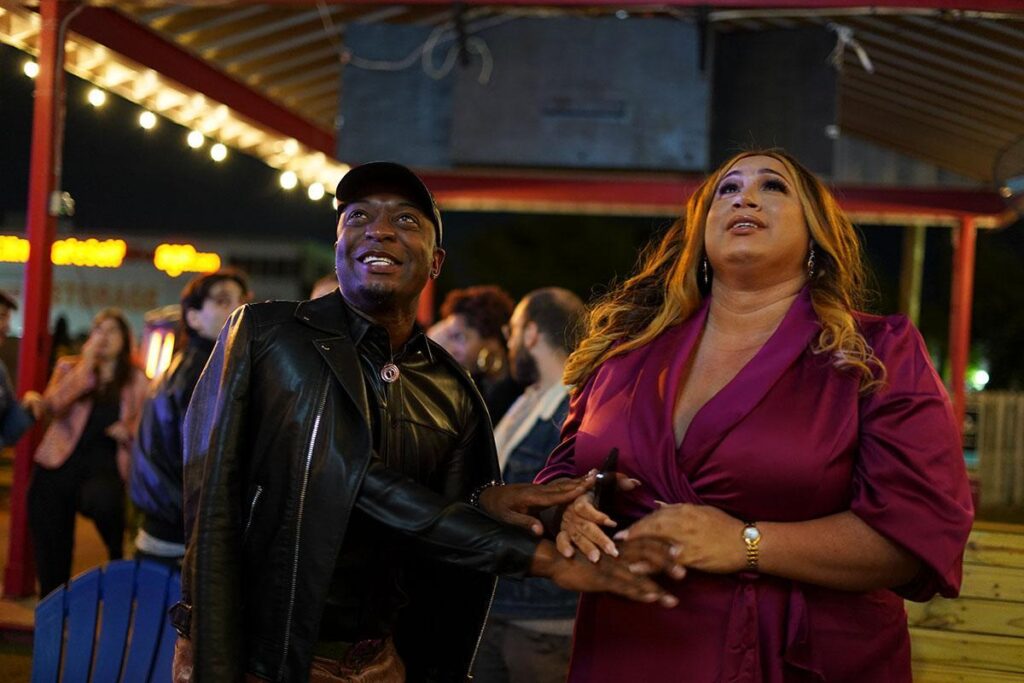 Today, we are thrilled to share two of the five short documentaries, House of Tulip and Sol in the Garden, which have just been released . The remaining three shorts will be released in 2024. Check out these incredible stories of resilience, community, healing, and hope and learn more about the films' protagonists and creators over at TIME. 
To celebrate the release of these shorts as well as the success and legacy of our partnership with The Kendeda Fund, we're sharing a watch list of films that ignite the passion for the fight to prevent gun violence. Many of these films during their release carried out impactful campaigns pushing for meaningful cultural, social, and policy change in the field of gun violence prevention.
Brotherton knows that storytelling is a real way to make progress: "Narrative-change strategies can radically transform long held collective beliefs, behaviors, and power structures. It is not an overstatement to say they are a way to help create systemic change at scale. So as a funder striving to advance new ways of understanding the uniquely American crisis of gun violence, documentary film emerged as one of the more powerful tools in the Kendeda toolbox. And Sundance has been the perfect traveling partner for the journey. I really do feel that well-told stories have a capacity to shift how our culture views complex problems in profound and transformative ways — perhaps more than any other medium."
We wholeheartedly agree with Brotherton and remain committed to elevate stories highlighting the intersectionality of gun violence and broader pressing social issues moving forward. Below, find the list, along with Brotherton's take on each film, which will touch your heart and inspire you to join the fight for real change in gun control and against community violence.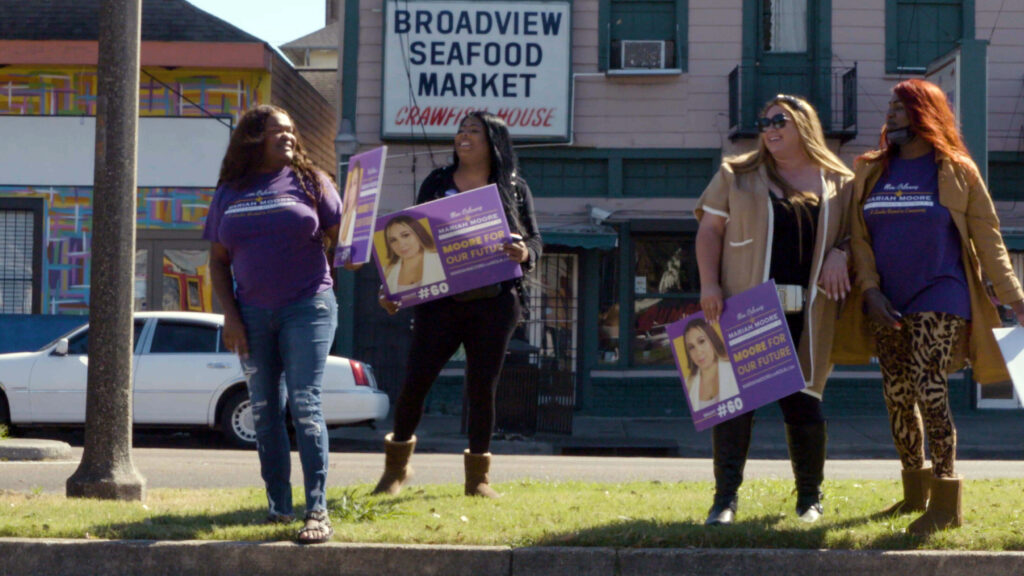 House of Tulip (2023)
Director: Cydney Tucker
Producer: Zaferhan Yumru
House of Tulip follows two Black trans activists as they run for office and work to build Louisiana's first housing refuge that provides residency solely for trans and gender non-conforming residents. We'll follow the founders as they fight to use their organization to protect and build community in a state with one of the highest murder rates in the country. Their journeys will highlight the dangerous, yet beautiful reality of what it means to be Black trans women in the deep South.
"The threats of violence facing the Black trans community, and the ripples of trauma that flow out from it, are on full display in House of Tulip. But at the heart of Cydney Tucker's short film we find community, love, hope — and the world is a better place for it."
Available to watch on TIME.com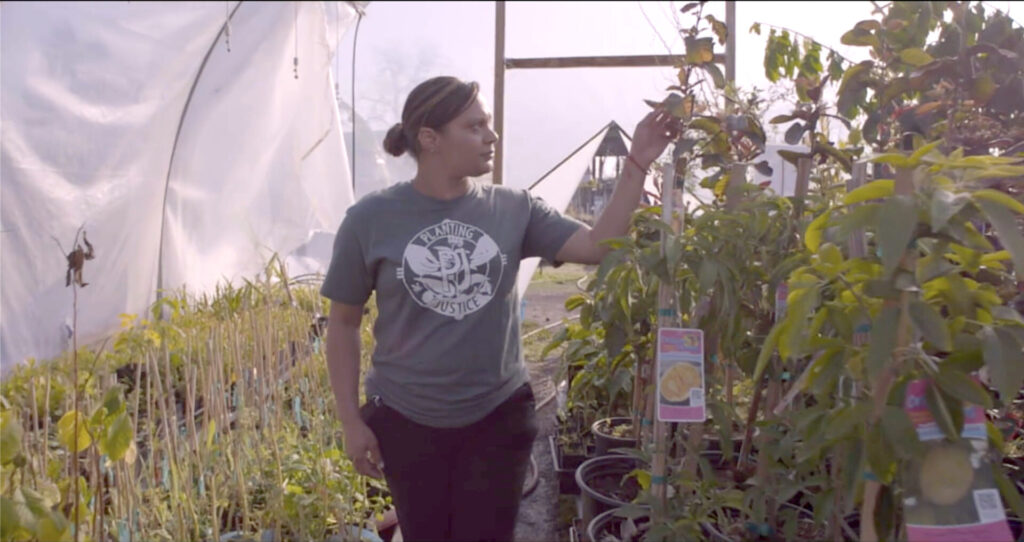 Sol in the Garden (2023)
Director: Débora Souza Silva, Emily Cohen Ibañez
Producer: Débora Souza Silva, Emily Cohen Ibañez
In the wake of Black Lives Matter protests and a global pandemic, a woman dreams of transforming East Oakland from an epicenter of gun violence to a hub for food sovereignty and community gardening. Sol in the Garden is a hopeful story of one woman's transformation from incarceration to social integration through plants, sun, and soil, as she establishes her life in East Oakland after spending 16 years in prison for killing a man.
"Sol in the Garden is poetry on screen. The grace with which Débora Souza Silva and Emily Choen Ibañez presents this healing journey reveals the transformative power of a deep connection to the natural world. Through Sol we come to understand that the roots of trauma may be deep and tangled, but growth and regeneration are beautiful to watch."
Available to watch on TIME.com
Always in Season (2019)
Director: Jacqueline Olive
Producer: Jessica Devaney, Jacqueline Olive
When 17-year-old Lennon Lacy is found hanging from a swing set in rural North Carolina in 2014, his mother's search for justice and reconciliation begins while the trauma of more than a century of lynching African Americans bleeds into the present.
"The deftness with which Jackie Olive handled this wrenching story was truly remarkable. Always in Season personalized our nation's tragic history of lynching as powerfully as a trip to the National Memorial for Peace and Justice. The film's 2019 Sundance Film Festival Special Jury Prize for Moral Urgency couldn't have been more deeply deserved."
Check viewing options here.
Charm City (2018)
Director: Marilyn Ness
Producer: Marilyn Ness, Katy Chevigny
Charm City delivers a candid portrait of citizens, police, community advocates, and government officials on the frontlines during three years of unparalleled, escalating violence in Baltimore. The film highlights the positive actions undertaken by groups and individuals, optimistically offering humanity as common ground.
"This compelling deep dive into three years of escalating violence in Baltimore offers a lens into the complexities exacerbating America's gun violence epidemic and the policing crisis that surrounds it. An invaluable resource for anyone wanting to understand community violence and the systemic failures that have fueled it for far too long."  
Check viewing options here.
Newtown (2016)
Director: Kim Synder
Producers: Kim Synder, Maria Cuomo Cole
Joining the ranks of a growing club to which no one wants to belong, a cast of characters within Newtown, Connecticut interconnect, weaving an intimate story of resilience and tracing the aftermath of the worst mass shooting of schoolchildren in American history, the traumatized community and their new sense of purpose.
"Kim Snyder's loving portrayal of the families forever changed by one of the most horrific acts of violence in modern America is a gut punch and a reminder that there is no 'return to normal' after tragedy. But there is hope."

Check viewing options here.
Us Kids (2020)
Director: Kim Snyder
Producers: Maria Cuomo Cole, Lori Cheatle, Kim Snyder
After a mass shooting at Marjory Stoneman Douglas High School claims 17 lives, a number of students rally themselves around the tragedy as an opportunity to speak out against the national gun-violence epidemic. As their adrenaline propels a dive into full-on activism, their movement catalyzes, and students impacted by gun violence nationwide join in, giving voice to a generation of traumatized but determined youth
"Many Americans felt like they knew the 'March for our Lives' kids in the days and months following the tragedy at Marjory Stoneman Douglas School. But Kim Snyder's time on their bus tour reveals something much deeper. Us Kids is testament to the potency and power of next-gen leaders who are already reshaping how our nation views gun culture and political power building."
Check viewing options here.
When Claude Got Shot (2021)
Director: Brad Lichtenstein
Producers: Steven Cantor, Brad Lichtenstein, Jamie Schutz
Co-producer: Santana Coleman
Three strangers are tragically united and changed forever by a weekend of gun violence in When Claude Got Shot, an intimate and unflinching personal documentary that investigates the problem of gun violence in America's Black communities.
"When Claude Got Shot reveals the power of forgiveness in the wake of tragedy. Few films capture restorative justice as it is unfolding in real time. But somehow director Brad Licthenstien brings us into Claude Motley's world with deep intimacy and access."
Check viewing options here.
If interested in more films on the topic of Gun Violence Prevention, please also check out Sundance Documentary Film Program supported, Murders that Matter, which aired on POV this week.
Murders that Matter (2023)
Director: Marco Williams
Producer: Marco Williams
Murders that Matter documents Movita Johnson-Harrell, an African American Muslim mother who, in the aftermath of her youngest son's murder, vows to save all the other sons, on both sides of the gun.
"DFP alum and veteran filmmaker Marco Williams crafted a powerful film following the transformative journey of an incredibly resilient woman from victim to advocate, exploring the systemic issues at the root of everyday gun violence in the U.S." – Paola Mottura, Director, Documentary Film Fund
Available to watch on POV.