Eilis (Saoirse Ronan) ventures across the Atlantic for new opportunities in "Brooklyn"
By Aramide Tinubu
We are all searching for a home — a place of familiarity, safety, and consistency. Home is a special corner of this Earth just for us to rest, love, scream, and cry. If you're lucky enough, a home is made before your birth. But everyone isn't so fortunate. Across the globe, many people are born into unimaginable circumstances — into countries and spaces torn to shreds by the horrors of colonization, trauma, impoverishment, famine, war, and everything in between. 
In the nearly 250 years since its establishment, the United States of America has been bolstered as a place of refuge. It's been a country that has belonged to no one, save the Indigenous peoples who've lived here thousands of years before a White House was erected. It is a country founded on the backs of Black bodies long before anyone called their fellow humans "illegal." The brochure of America, a country founded on immigrants, touted a land of opportunity, abundance, and dreams.
As obsessions with ownership, greed, and othering take hold, narratives surrounding immigrants become increasingly hostile, filled with strife, and less focused on empathy for people seeking better for themselves and their families. But cinema often cuts through the noise of politics and media buzzwords to dig into the souls of real people.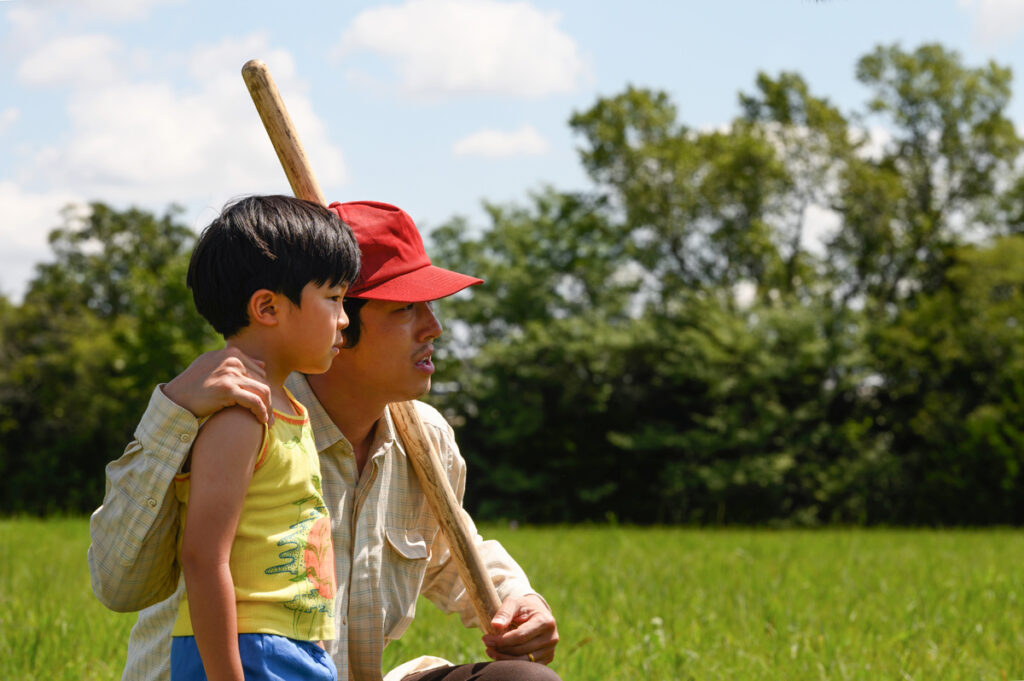 Lee Isaac Chung's Minari — winner of the U.S. Dramatic Grand Jury Prize and the U.S. Dramatic Audience Award at the 2020 Sundance Film Festival — centers a Korean family on a quest for their American dream. Drake Doremus' frenzied romance Like Crazy — winner of the U.S. Dramatic Grand Jury Prize and the Special Jury Prize for Acting at the 2011 Sundance Film Festival — chronicles a love story tested by distance, paperwork, and time. These films inspired by actual events offer immigration stories that don't solely focus on trauma and pain. While hardships are clearly conveyed, these films divest from sensationalized immigrant stories splashed across headlines that refer to noncitizens "stealing" jobs and label people as illegal cargo. Instead, they offer narratives that evoke the universally human themes of love, belonging, and perseverance. 
John Crowley's Brooklyn (2015 Sundance Film Festival), adapted from Colm Tóibín's novel of the same name, presents a modern-day audience with a view into what immigration could be. Though it's a more picturesque portrait of immigration, the themes in Brooklyn that revolve around the pain of saying goodbye to the life you've always known and choosing the place and people you call home are ever-present. 
Set in the early 1950s, Brooklyn follows Eilis Lacey (Saoirse Ronan), a young woman living in a small town in southeastern Ireland. Faced with little to no work opportunities and low wages, Eilis' older sister Rose (Fiona Glascott) arranges for Eilis to be sponsored by Father Flood (Jim Broadbent), an Irish priest living across the Atlantic in the Brooklyn borough of New York City. Although nearly ravaged by her tumultuous voyage across the ocean and almost debilitated with homesickness for Ireland and her sister's guidance, Eilis soon settles into life in Brooklyn. It's a lush and full existence, filled with comical dinners at her boarding house run by the sharp and witty Mrs. Kehoe (Julie Walters), her job at a luxury department store, night classes at Brooklyn College, and an intoxicating romance with an Italian American plumber named Tony (Emory Cohen).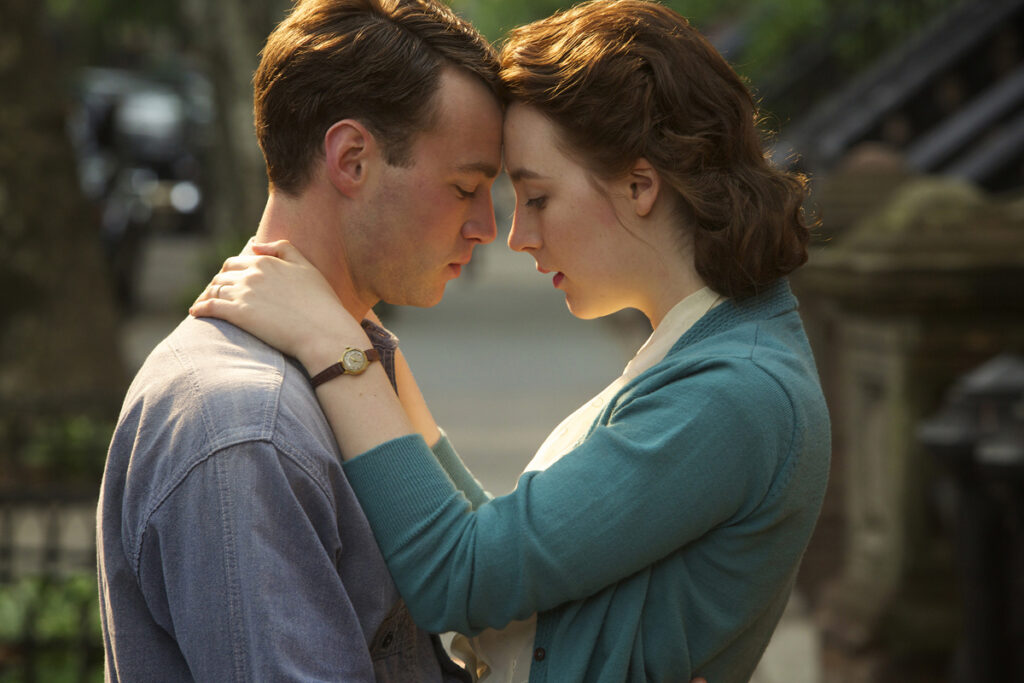 Just as Eilis' longing for home begins to fade, a family tragedy tugs her back to her motherland. Though the reason for her return is devastating, ripping Eilis away from Tony and the life she was building allows her to see a different side of her small town, one that is now coyly offering her steady employment, enabling her to give support to her family, and showering her with the attention of an interested young man (Domhnall Gleeson). However, this is different from the life in Brooklyn that Eilis has worked to build. It does not have a deep well of people and differing ideals and experiences, nor does it have Tony's love, the frantic energy of the city, or the independence that Eilis yearns for. Ireland is no longer Eilis' special corner of the earth — that exists only in New York. 
It would be insincere not to address the fact that Eilis is a "perfect immigrant." A compassionate, soft-spoken, adequately educated, attractive young woman is undoubtedly an "asset" to American society. She passes through Ellis Island with nothing but a suitcase, purse, and an uneasy stomach, but a room in a clean and safe boarding house — as well as a good job and the support of a priest in Brooklyn — paved the yellow brick road to her new life in America. Most immigrants, then and now, aren't so lucky.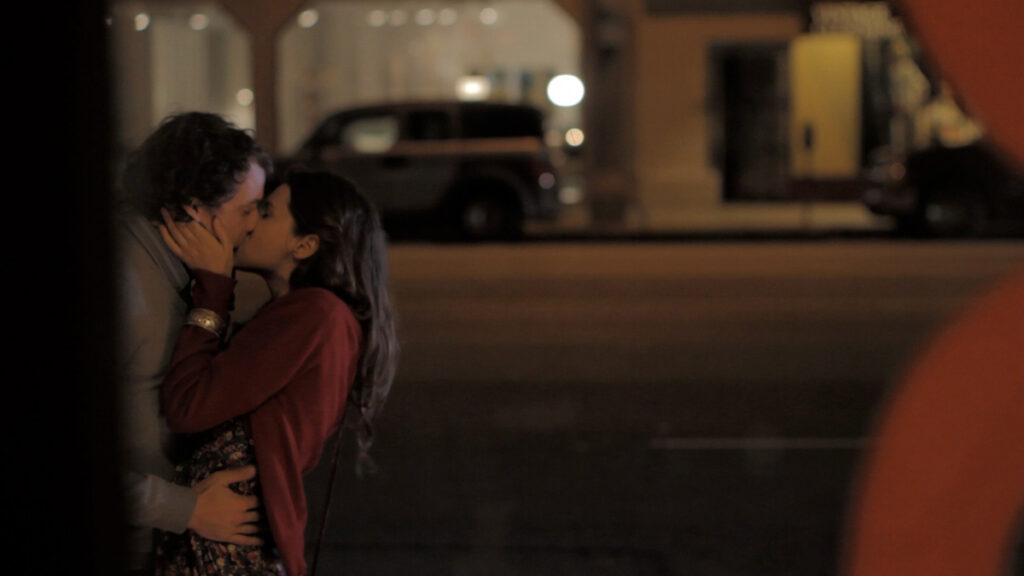 As the news routinely features arguments over how to approach migration into the country, Brooklyn and immigrant stories like it are reminders of what could be. Fact-based research and compelling stories could come together to offer citizens a broader and more comprehensive understanding of what's happening at American borders and beyond.  
Immigrants have made this country what it is. Like many Americans, my origin story begins in the late 1960s, when a lanky Nigerian teenager left behind his family in Lagos just days after his father's death. The teenager would land in Washington, D.C., where he would attend Howard University — though he spent more days partying in New York than in his classroom. Later, he moved to Chicago, where he earned a Ph.D. in mechanical engineering. He would spend the final decade of the 20th century building a family with my mother, having me first and then my sister two years later. 
For over 40 years until he died in 2013, my father paid taxes and a mortgage, worked a corporate executive job, owned property, taught, listened, learned, stayed devoted to his Muslim faith, voted in the 2008 and 2012 presidential elections, and extended his hands to others — whether they looked like him or not. Like Eilis, he grieved his homeland, which he saw for the last time in the 1980s. He made his home 6,000 miles away on a tree-lined block on the South Side of Chicago, contributing to the American fabric with lineage, legacy, and the right to belong. As a collective, immigrants, citizens, and those who fall somewhere in between all deserve beautiful stories, opportunities, and chances.