Distribution Case Study: 306 Hollywood
HAVING A PLAN AND BEING CREATIVE DO NOT HAVE TO BE AT ODDS WITH ONE ANOTHER. THE MORE BUSINESS-MINDED YOU ARE, THE MORE INDEPENDENCE YOU HAVE.
ELAN AND JONATHAN BOGARÍN
Early on in the process of making 306 Hollywood, sister-brother team Elan and Jonathan Bogarín know they are creating a film that blurs the lines of traditional nonfiction filmmaking. They spent a decade interviewing their grandmother before her passing, and they pair these tapes with an archaeological excavation of their grandmother's house as a means of creating a magical-realist documentary that takes a novel cinematic approach to nonfiction filmmaking and dealing with grief and loss.
Elan and Jonathan have always seen the creation of 306 Hollywood as a calling card. They make it in tandem with their work creating media for top international museums, and they feel this unique movie is a great way to help them get noticed, elevate their careers to the next level, and achieve their ultimate goal of making both art and a sustainable living. In 2010, they started a business called El Tigre Productions, which created media for top museums such as the Whitney Museum of American Art, MoMA, and the Getty. Initially, they use funds and resources generated from their business to fund 306 Hollywood.
The first type of outside support comes when they participate in IFP Week in 2016. At this time, they receive their first round of financial support, a grant for $25,000, from NYSCA. Two sales agents/executive producers come on board—Kevin Iwashina and Abby Lynn Kang Davis, with sales company Preferred Content at the time—as well as Academy Award–winning producer Judit Stalter (Son of Saul). Their support helps position the film for inclusion at the Hot Docs Forum in 2017. Elan and Jonathan wins the audience award for best pitch and receive an avalanche of additional financial support from a group of funders—the Chicago Media Project ($250,000 in equity), the Sundance Institute Documentary Program/JustFilms Ford Foundation ($20,000 grant), and the Artemis Rising Foundation ($100,000 grant). Most of this financial support doesn't come in until two weeks before 306 Hollywood is sent out to festivals, and the money goes toward finishing funds, deliverables, and festival costs. Their total production budget ends up being $650,000—$250,000 in equity, $215,000 in grants, and $185,000 from El Tigre Productions.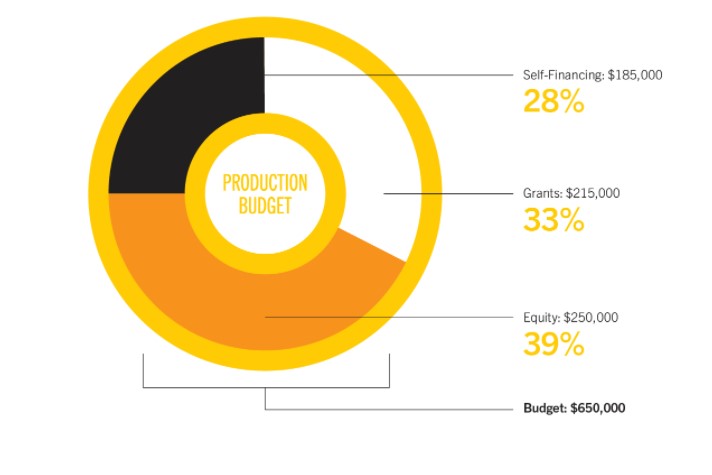 306 Hollywood is accepted into the 2018 Sundance Film Festival, becoming the first documentary film to premiere in the NEXT section. During this time, Elan and Jonathan begin thinking about hybrid distribution for their film. Because of its idiosyncratic style, the film doesn't fit squarely into a box. They know the film has a unique aesthetic and vision that, if given a thoughtful release, could attract new professional opportunities and contribute to long-term sustainability. They realize the film will need a nuanced release and marketing strategy to reach their intended audience and meet their goals.
At the Sundance Film Festival, the 306 Hollywood sales team at Endeavor, along with the help of the Chicago Media Project, secures a broadcast deal with POV. Through the now-defunct Amazon Festival Stars program, a SVOD licensing deal that Amazon offered in 2017 and 2018 to a select group of festivals, 306 Hollywood is guaranteed a licensing fee of $150,000, which is better than most SVOD deals being offered at this time. With these deals confirmed, 306 Hollywood becomes a prime candidate for hybrid distribution: they have broadcast and SVOD accounted for, and they know they can use the rest of the rights available to them to craft a custom, multifaceted strategy that they can control.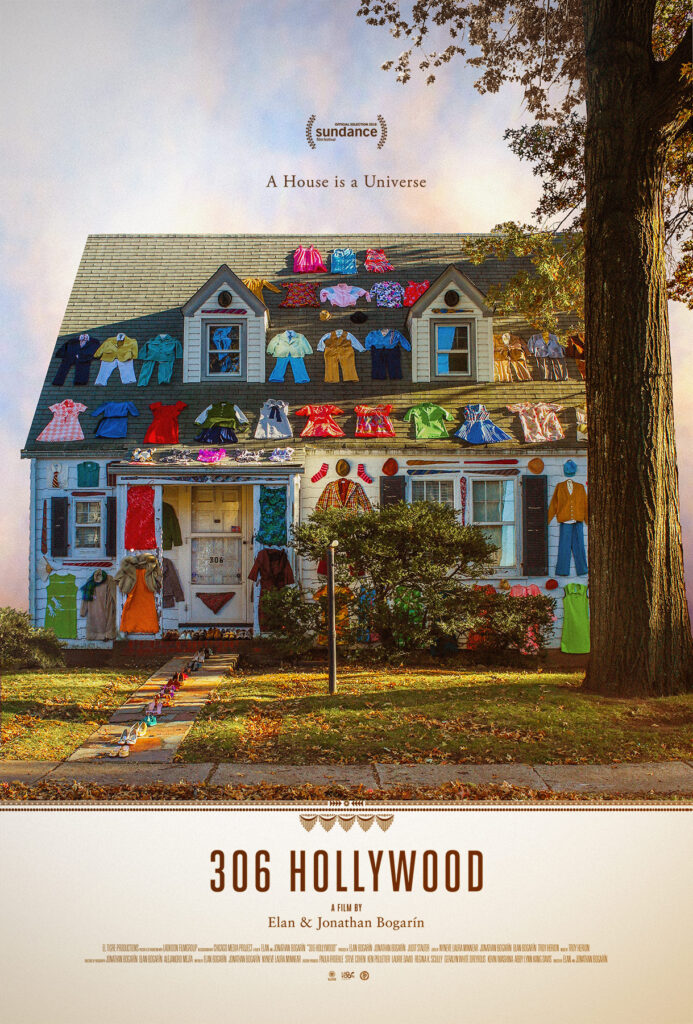 Considering Creative Distribution
WE ENVISION COMBINING NUMEROUS DISTRIBUTION METHODS—A THEATRICAL RUN, AN IMPACT CAMPAIGN, CROSS-PLATFORM STORYTELLING—INTO A HYBRID STRATEGY THAT MATCHES THE SENSIBILITY OF OUR FILM."
ELAN AND JONATHAN BOGARÍN
Shortly after the Sundance Film Festival, Elan and Jonathan commit to hybrid distribution. They feel this will be the best way to leverage the existing available rights and craft a campaign that showcases their artistry and helps them find career sustainability. In March 2018, Elan and Jonathan accept the Sundance Institute's Creative Distribution Fellowship.
This fellowship includes:
A guaranteed $33,000 marketing/distribution grant
Consultation and assistance with strategic planning from Sundance Institute's Creative Distribution team
Promotional support from Sundance Institute's marketing team
Connections to leading independent film consultants, vendors, and other distribution and marketing agencies
Setting Distribution Goals
THE THEMES OF OUR FILM ARE UNIVERSAL, BUT THE UNTRADITIONAL FORM MEANS THAT WE HAVE TO BE CREATIVE IN ATTRACTING AUDIENCES. THEREFORE, OUR DISTRIBUTION GOAL IS TO DESIGN A MULTIFACETED STRATEGY THAT APPEALS TO DIVERSE AUDIENCES IN TARGETED WAYS."
ELAN AND JONATHAN BOGARÍN
Elan and Jonathan come to the table with four distinct goals for the release of 306 Hollywood:
Making the film part of cultural conversations
Legitimizing diverse approaches to storytelling
Achieving career sustainability
Being fiscally responsible throughout the course of the release
The first two goals are directly related to the personal reasons why Elan and Jonathan made this film. To make the film part of cultural conversations, they infused the storytelling with their experience as Venezuelan, Jewish, American siblings, reflecting diversity and a mix of cultures in all aspects of the creation of 306 Hollywood. They want to give communities agency in how they relate to and identify with these themes.
To legitimize diverse approaches to storytelling, Elan and Jonathan set out to make a film about life, death, history, and time, where the ordinary becomes the extraordinary by elevating the story of their personal hero, their grandmother. They aimed to craft a story around a protagonist that most of us relate to and love, yet rarely see on the big screen: a 91-year-old grandmother grappling with time and mortality. 306 Hollywood is Elan and Jonathan's exploration in expanding the documentary form. "We wanted to push further," they explain, "and see if we could add to the nonfiction form by introducing magical realism, imagination, and the subjective experience of our characters." They wanted to deconstruct more traditional nonfiction formats and create something that pushed the boundaries of documentary filmmaking. By releasing 306 Hollywood in a nuanced way, they hope to legitimize their diverse approach to storytelling.
The third and fourth goals are also unique. Unlike many release strategies that aim first and foremost for financial returns, Elan and Jonathan's main goal is to find career sustainability by leveraging the awareness of the 306 Hollywood release to attract future work. As they describe, "We aim to use distribution in a way that creates visibility. We want the impact of 306 Hollywood to buttress the future of other films."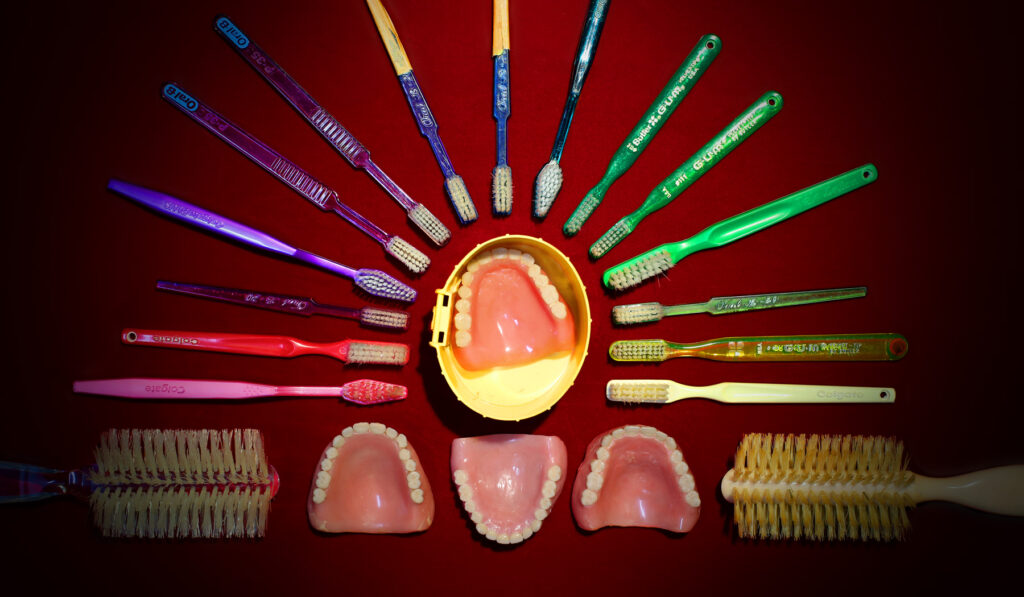 Creating an Initial Release Pattern
Elan and Jonathan begin by outlining several release avenues, including their SVOD and broadcast releases, to align with their four main goals, while being mindful of their limited budget and bandwidth:
Festival run
Theatrical release
TVOD
Broadcast
SVOD Amazon Festival Stars
DVD
Soundtrack
EVERY FILMMAKER NEEDS AN AUDIENCE MADE UP OF ALL PARTS OF THE FILMMAKING COMMUNITY: THE PUBLIC, CRITICS, PROGRAMMERS, FUNDERS, AND GROUPS CONNECTED TO THE ISSUES IN YOUR WORK. … HERE'S THE RUB: AS FIRST-TIME FILMMAKERS, WE HAD VIRTUALLY NONE OF THIS."
ELAN AND JONATHAN BOGARÍN
Like most indie filmmakers, Elan and Jonathan have no built-in audience by the time they reach distribution. Though industry advisors often encourage filmmakers to build an audience while making their film, the reality is there's rarely ever time for that when trying to survive the process of making a film, especially if it's your first. As a result, Elan and Jonathan approach the distribution process as an exercise in raising awareness. "A huge part of our distribution plan is to use our release to build our audience and establish ourselves more publicly," they explain. Their hope is to create an audience-building process that's replicable for other filmmakers.
They start by using the themes of the film as a jumping-off point, brainstorming the different niche groups that could relate to it. Then, they apply these targets to their theatrical outreach and digital-marketing strategies, making adjustments based on the data they receive throughout the process.
Preliminary audience mapping:
Cinephiles
Audiences interested in stories about death and grief
Audiences interested in stories about aging and the end of life
Audiences passionate about women's issues and feminist studies
Genealogists, local and state historians, archivists, house museums
Jewish community
Fashion community
Visual art community
Latino community
Music community
As the main pillar of their distribution strategy, Elan and Jonathan bring together elements from impact campaigns and traditional theatrical strategies to create a model they call "supported theatrical"—building partnerships with local organizations to co-host eventized theatrical screenings. Rather than keeping their impact and theatrical separate, they aim to combine these strategies to heighten the visibility of their theatrical run, which will in turn hopefully encourage more critical acclaim and awareness of the film. In order to leverage the distribution of 306 Hollywood to increase their own recognition as artists, Elan and Jonathan realize they need to bring on teammates who understand their goals and can handle the unique nature of their release approach.
In April 2018, the Sundance Institute Creative Distribution Initiative holds an advisor summit for Elan and Jonathan. During the summit, they speak with advisors in all areas of the distribution landscape. The information they gather from the advisors helps them identify the consultants they need to hire for the 306 Hollywood release. With only the fellowship grant in hand so far, Elan and Jonathan move forward with hiring consultants, with the hopes that each hire will help them meet their goals for the release of 306 Hollywood.
To help develop and carry out their distribution plan, especially focusing on the supported-theatrical model, Elan and Jonathan hire distribution consultant and impact producer Mia Bruno, a freelance consultant who's worked on films such as The Game Changers, Inventing Tomorrow, and Meow Wolf: Origin Story. Mia wears several hats, handling everything from the development of an overall strategy and execution to managing community-partner relationships. To handle theatrical bookings, they hire Michael Tuckman, founder of mTuckman media and a consultant versed in the creative-distribution space. As past case studies have shown, Elan and Jonathan realize the crucial role PR will play in elevating visibility for 306 Hollywood. They hire a group of publicists spanning different geographic regions and communities to spark as much coverage as possible: Susan Norget (NYC/national), David Magdael (LA), Karen Lason (San Francisco), Cinema Tropical (Latino/Spanish-language communities), and Krakower Group (soundtrack coverage).
For digital distribution, they work with Giant Pictures, a boutique digital-distribution company and aggregator based in New York, which specializes in hybrid and self releases and has worked on the distribution of feature documentaries such as Matangi/Maya/M.I.A., White Boy, and Weed the People. Giant also has access to in-house tech and delivery through its parent company, Giant Interactive, which reduces the heavy lifting for Elan and Jonathan of getting the film into digital distribution.
Elan and Jonathan know they will need to pair press with digital marketing to round out their marketing strategy. Working in-house and with Casey Moore, CEO of High Council, they develop their digital-marketing strategy.
The Distribution Strategy
Setting a Release Pattern
WE HAD TO CREATE A DISTRIBUTION MODEL THAT WAS SPECIFIC TO OUR FILM. OUR FILM BORROWS FROM MANY FIELDS, HAS MANY CULTURAL REFERENCES, AND ENGAGES WITH MULTIPLE TOPICS. OUR DISTRIBUTION MODEL HAD TO MATCH THIS MULTIPLICITY, SO WE BORROWED ELEMENTS FROM EXISTING DISTRIBUTION MODELS AND COMBINED THEM IN A NEW WAY."
ELAN AND JONATHAN BOGARÍN
Elan and Jonathan want to deconstruct the traditional narrative of self-distribution that focuses on financial profits and create a model that bolsters their careers as artists and fosters long-term sustainability. With this in mind, they work with their advisors, consultants, and the Creative Distribution Initiative to craft a strategy that balances theatrical, digital, and broadcast windows that they feel will achieve their goals.
When Elan and Jonathan start working with the Creative Distribution Initiative in March 2018, they have roughly a year before 306 Hollywood will air on POV and be available for streaming on Amazon Prime. With both their SVOD and broadcast deal, there's a bit of flexibility surrounding the exact live date. With this in mind, they set their initial focus on the supported-theatrical window. They feel this is the window that, if executed right, will help them best achieve their goals of both building and activating an audience. Working with Mia Bruno and Michael Tuckman, they begin planning a modest 12-city theatrical release and aim for an early-fall release date, to avoid summertime studio releases and winter award screenings. They determine their initial cities by whether each city meets the needs of their supported-theatrical plan—cities that have robust influencer communities that can help promote screenings and metropolitan areas that can bolster their artistic careers.
Mia works with Elan and Jonathan to put together a list of potential partners in each city that may be interested in hosting one of the theatrical screenings. They start by exploring partners who focus on death and grieving. Mia has a personal relationship with these topics, so she already has an idea of where to find partners interested in these themes. They then expand their research to other topics relevant to the film, such as archivist and fashion groups. Once these lists are populated, Mia sends personal outreach emails to each group and follows up two weeks later with a call if there's no response to her email outreach.
Even though New York and Los Angeles are on their list of markets, they decide not to qualify 306 Hollywood for the Academy Awards. Award campaigns are extremely expensive and time consuming, and Elan and Jonathan decide it isn't a realistic aspiration based on their small team and limited budget. As Jonathan states, "Our decision not to Academy qualify was one of many decisions in which we had to ask tough questions about what was really important to us. Due to our limited budget and time constraints, we just couldn't do everything that conventional wisdom dictated."
Digital and Other Ancillary Releases
With limited resources in hand, Elan and Jonathan plan for a modest VOD release through Giant Pictures, concentrating on the key digital platforms where Giant advises the film will have the most visibility. They decide to release on iTunes and Amazon for TVOD/EST, InDemand for premium cable outlets such as Comcast and Spectrum, and Kanopy for educational and public-library streaming. They plan for a November TVOD launch, but they wait to lock in a specific date because they want to give the theatrical window a generous amount of time to garner awareness for the film. For the SVOD release, they decide to wait the full year and aim for a late spring 2019 launch on Amazon.
They also decide to release the film on DVD and create a soundtrack for the film. Initially, Elan and Jonathan had rejected the idea of doing a DVD release because they didn't want to incur any out-of-pocket expenses with little returns, and they didn't have the time and resources to devote to its promotion. But when they start working with Giant, they ultimately decide to move forward with the DVD release because they negotiate an arrangement where Giant covers up-front costs for the DVD design and mastering of the digital files in exchange for being first in the waterfall: when money starts coming in for this part of the release, Giant will be first to recoup those costs.
Music plays a crucial role in the film, and Elan and Jonathan feel it's important to give the original score, by Troy Herion, its own release. They decide to release it on the label Lakeshore Records and create PR to support that release. For Elan and Jonathan, the concept of "legacy"—thinking of themselves as part of a continuum of nonfiction filmmakers who are making something different and unique, as well as tying into the film's themes of legacy and the importance of the things that we leave behind—drives their decision to release the soundtrack and the DVD: "We wanted to make it possible for industry and fans to find us on multiple platforms in multiple formats."
The $33,000 grant from the Creative Distribution Initiative is the first money in for the 306 Hollywood distribution budget. However, this is not enough to cover most distribution campaigns, especially those that include a theatrical release. The team starts by mapping out a preliminary budget of $75,000 to cover consultant fees, theatrical costs, and asset creation. Since their equity financing options are closed and few grants exist for the distribution phase of filmmaking, Elan and Jonathan focus on finding private investors to close the budget gap.
After exhausting all possible options, they find a private investor through their personal network to put in an extra $25,000 that helps bring their final distribution budget to $58,000. An additional $12,000 comes out of their production budget to cover theatrical, festival, digital, and broadcast deliverables.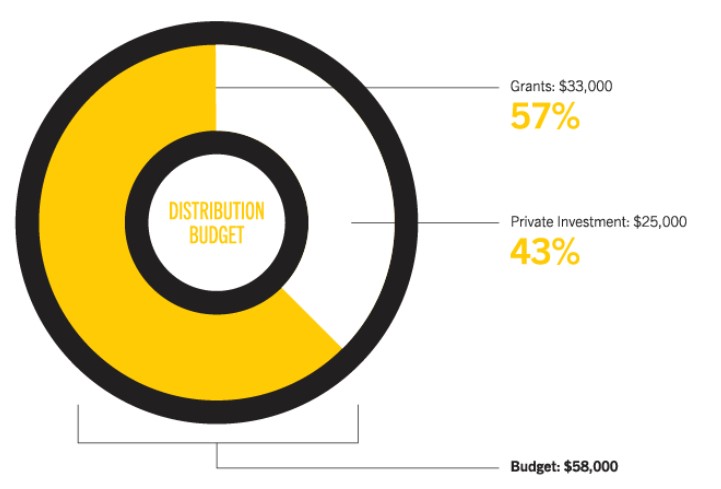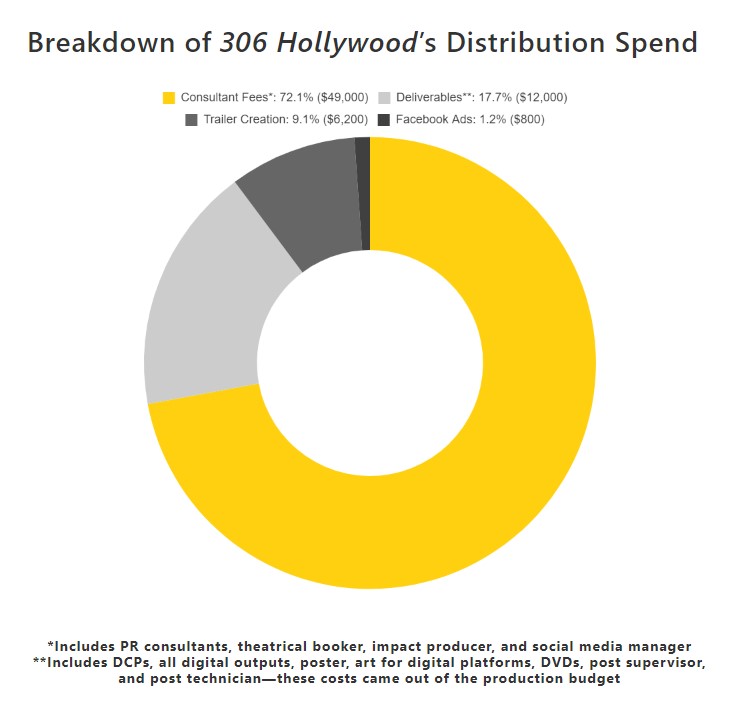 When creating 306 Hollywood, Elan and Jonathan set their sights on establishing a new creative style for the documentary film. In their words, they created "a magical-realist documentary" and they want to be sure that a unique voice is present in the film's promotional assets. Being mindful of their limited budget, Elan and Jonathan use the one sheet from their festival premiere (created by Brandon Schaefer from Jump Cut) and work with their longtime collaborator, composer, and editor, Troy Herion, to create the theatrical trailer. The trailer costs $6,500 to produce in-house, as opposed to the $10,000- to $15,000-quotes they received from a couple trailer houses that specialize in documentary trailers. In addition to the reduced cost, they feel producing the trailer in-house will give them the creative control to create a fiction-like aesthetic for their trailer. They also make all of their digital-marketing assets in-house in collaboration with Casey Moore. Their involvement in the creation of these assets helps maintain the integrity of their artistic vision throughout all marketing channels. Once they finalize their trailer, Elan, Jonathan, and Mia strategize a media release of the trailer with their PR team. The trailer launches on September 4, 2018, exclusively on IndieWire.
Supported-Theatrical Release
Supported-Theatrical Release
Based on feedback from their advisors and distribution consultants, Elan and Jonathan decide on a fall theatrical release from September through November 2018. Before booking their initial cities, Elan, Jonathan, and Mia map out the theatrical strategy, identifying cities where they can find local organizations tied to their initial audience targets to co-host each theatrical screening. They then work with Michael Tuckman to confirm New York and Los Angeles first, followed by an additional 10 markets, including San Francisco, Seattle, Chicago, Boston, and Pittsburgh, which are chosen based less on financial return and more on which will optimize the best buzz and grassroots outreach.
306 Hollywood premieres at the Quad Cinema in New York on September 28, 2018. Multiple screenings in New York City sell out—with an initial opening-weekend box office of $6,800—and due to high demand, the film is extended by a week in New York, bringing the opening-week box-office total to $12,000.
The film expands into a total of 25 markets in October. Theatrical engagements range from weekend runs to week-long runs. To save costs on travel to prime cities, such as Los Angeles and San Francisco, Elan and Jonathan stay with friends. Each theatrical engagement is co-hosted by a local organization featuring a post-screening Q&A, which helps to market the film and create a wide range of conversations surrounding the film spanning across multiple topics, such as art, death, archiving, women's issues, Latin American film, religion, and fashion. Some notable post-screening conversations include a New York event hosted by Cinema Tropical about the Latin American lineage of the film; a panel, featuring the archivist from the Rockefeller Archive, focusing on how archiving shapes how history is written; and a priest, rabbi, and Zen Buddhist chaplain in New York speaking about multi-faith concepts at the end of life. These types of curated events are able to happen in each city without Elan and Jonathan, thanks to Mia's investment in this part of the release. Mia handles all outreach to potential partners and coordination of the events, freeing up Elan and Jonathan to focus on other work and other areas of the release. The film continues to play festivals in the U.S. and internationally through the summer of 2019. These bookings are handled by the Film Collaborative for a 50/50 split.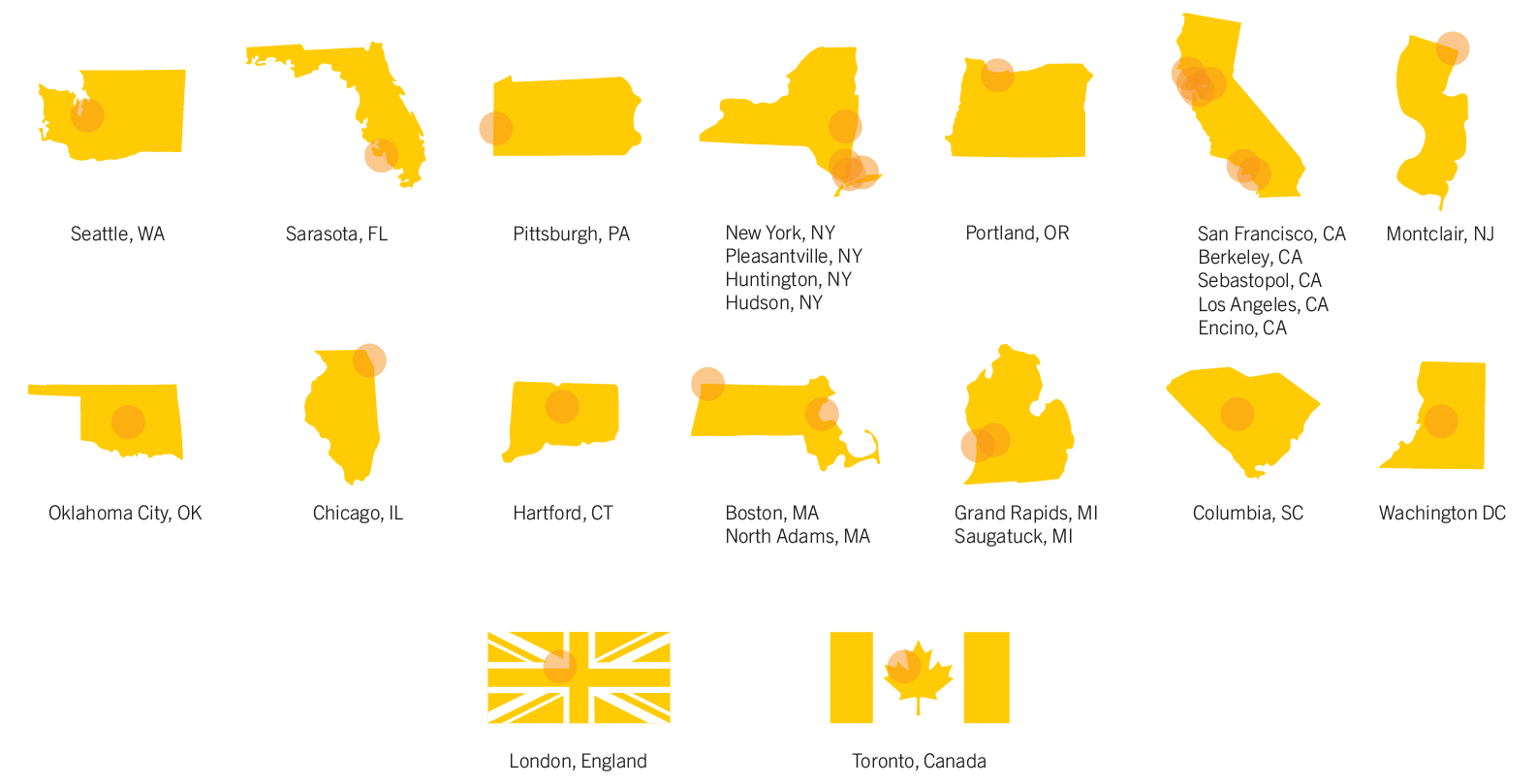 When creating 306 Hollywood, Elan and Jonaa
Elan and Jonathan feel the supported-theatrical part of their release strategy will contribute the most to reaching their goals, so they decide to wait on the digital release of 306 Hollywood.
Ultimately, they end up waiting until December 2018, the end of their supported-theatrical release, to begin the necessary work with their digital aggregator of confirming digital outlets and submitting their digital deliverables. Given the amount of time deliverable preparation takes, the team decides on a digital-release date of March 5, 2019, starting preorders through iTunes 13 days prior, on February 19, 2019. They list the purchase price at $9.99 and rental at $4.99. Tapping into the relationships cultivated through their supported-theatrical strategy, Elan, Jonathan, and Mia put together a digital-release promotion plan that leverages their existing grassroots partnerships, by sending them social-media and email-promotion templates and asking them to tell their networks about the film's digital release on March 5. This leads to organic promotion from celebrities like Lin-Manuel Miranda, organizations such as Mayim Bialik's group Grok Nation, and bestselling authors including Megan Devine, Cynthia Ozick, and Caitlin Doughty. They keep their preorder window short to maximize the amount of promotion they can generate on the March 5 live date. Thanks to Sundance Institute's relationship with iTunes, 306 Hollywood receives prime placement on the iTunes homepage six days after the live date, which helps to elevate the awareness of the film on the platform.
than set their sights on establishing a new creative style for the documentary film. In their words, they created "a magical-realist documentary" and they want to be sure that a unique voice is present in the film's promotional assets. Being mindful of their limited budget, Elan and Jonathan use the one sheet from their festival premiere (created by Brandon Schaefer from Jump Cut) and work with their longtime collaborator, composer, and editor, Troy Herion, to create the theatrical trailer. The trailer costs $6,500 to produce in-house, as opposed to the $10,000- to $15,000-quotes they received from a couple trailer houses that specialize in documentary trailers. In addition to the reduced cost, they feel producing the trailer in-house will give them the creative control to create a fiction-like aesthetic for their trailer. They also make all of their digital-marketing assets in-house in collaboration with Casey Moore. Their involvement in the creation of these assets helps maintain the integrity of their artistic vision throughout all marketing channels. Once they finalize their trailer, Elan, Jonathan, and Mia strategize a media release of the trailer with their PR team. The trailer launches on September 4, 2018, exclusively on IndieWire.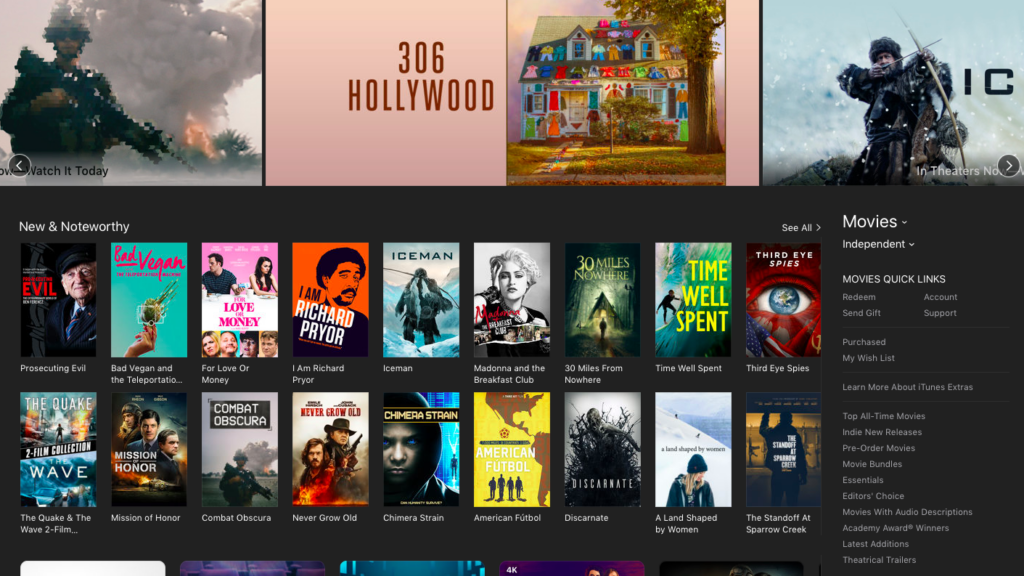 Traditional Press and Marketing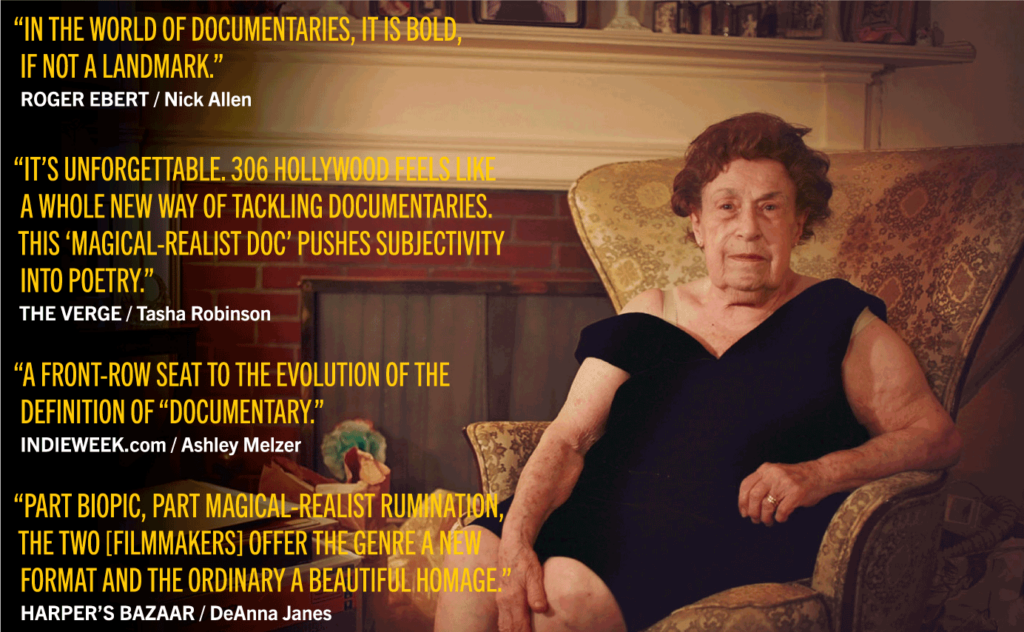 Elan and Jonathan know PR will be a crucial component to gaining exposure for 306 Hollywood. They work with their PR team to create a strategy that focuses on key markets that will generate the most meaningful coverage. However, Elan and Jonathan are aware of the coverage limitations associated with being first-time filmmakers: "We understood that most of our coverage would be reviews, but it turns out that we get a number of feature profiles, such as the nationally broadcast NPR show Studio 360 that delves into the influences and ideas we used to shape the vision for 306 Hollywood." Other notable outlets that run larger stories include RealScreen, Talkhouse, and No Film School. Elan and Jonathan attribute their PR success as first-time filmmakers to hiring a diverse, professional press team and advocating for different types of coverage whenever possible. By leveraging different post-screening partner conversations, such as the "end of life" conversations in New York, they generate a more diverse dialogue around the film in blogs and smaller, niche press outlets, such as Modern Loss and Refuge in Grief. The majority of the press 306 Hollywood receives is positive for various reasons, whether because the reviewer has a personal relationship to one of the many themes in the film, or because the reviewer is excited about the unique approach Elan and Jonathan apply to nonfiction filmmaking. They do receive a few negative reviews, though Elan and Jonathan feel those who write the negative reviews have no personal connection to the expressions in the film.
Most of the distribution budget for 306 Hollywood goes toward consultant fees and the supported theatrical, leaving very little for digital marketing. Elan and Jonathan decide to work with High Council for their digital-marketing campaign. They work with Casey Moore and Mia Bruno to map out a digital-marketing strategy that relies more on organic reach than paid ads. Elan and Jonathan create their own digital-marketing assets throughout the campaign and promote every event for the film on Facebook and Instagram. They also supply all partner organizations with a social-media promotion kit, making it easy for them to promote the screenings they host on their social channels. Beyond promoting screenings, they also ask their community partners to continue their post-screening conversations on social media to keep these conversations alive beyond the life of the theatrical run. They split their small digital-marketing budget of $800 between their theatrical and TVOD releases. They spend half on boosting their trailer during the theatrical release, which receives 98,000 views on Facebook, and spend the other half on boosting posts that promote the TVOD presales and the live date.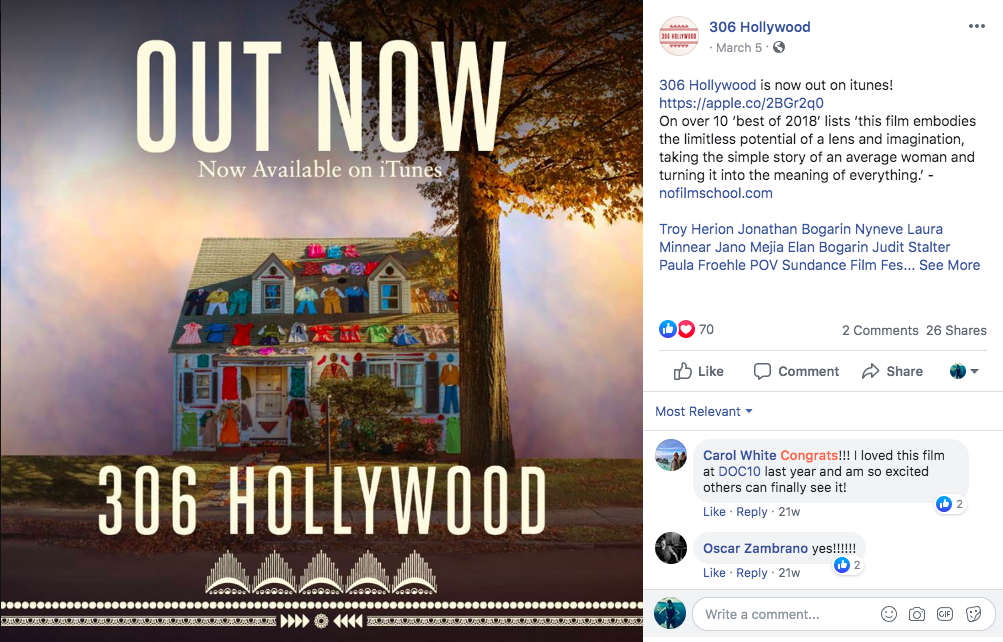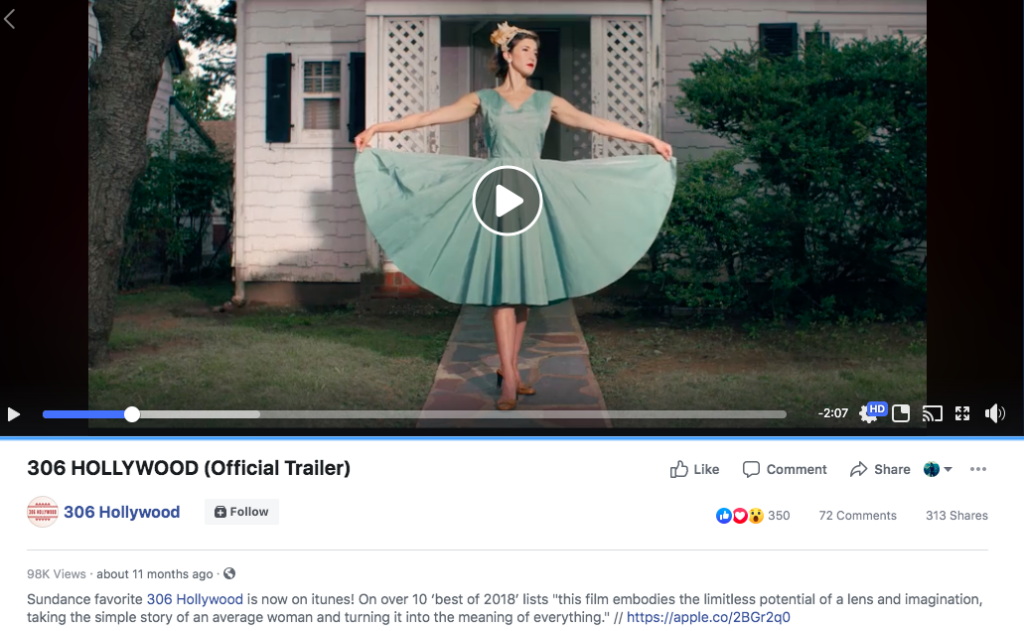 Without a built-in audience, Elan and Jonathan use the marketing of 306 Hollywood as a means to build an audience they can carry with them and continue to grow throughout their careers. The grassroots strategy they apply to finding partners for their supported-theatrical engagement helps them identify the audience targets for the digital-marketing promotion. They also use the data available to them through the different social-media platforms to see how effective they are at reaching their specific audiences. They use these two tactics to grow their audience on social media throughout the course of the 306 Hollywood release, growing on Facebook from 100 to 2,253 followers, and growing another 4,500 on their email list. They attribute gaining their current invested audience on Facebook to the organic nature of the digital-marketing strategy for the 306 Hollywood release: "A huge amount of our online success was organic," say the filmmakers. "While we don't have a gigantic Facebook following, we have a very devoted audience who frequently shares and comments on our posts, which helps keep our costs down while still getting people to the theater for our theatrical release."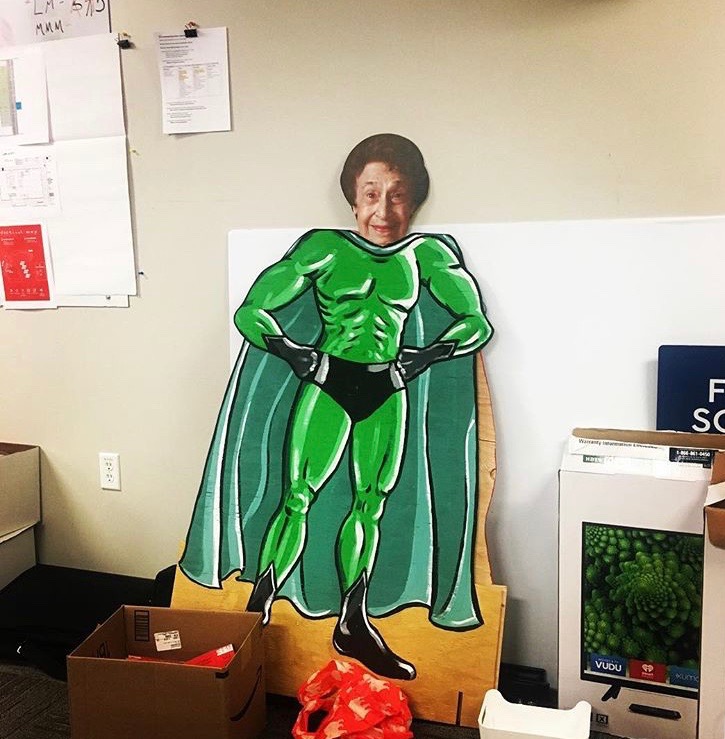 THE PRIMARY GOAL OF THE 306 HOLLYWOOD RELEASE WAS CAREER SUSTAINABILITY WITH A FOCUS ON LONGER-TERM OUTCOMES RATHER THAN SOLELY ON SHORTER-TERM FINANCIAL GAIN."
ELAN AND JONATHAN BOGARÍN
Through the supported-theatrical model, 306 Hollywood played in over 25 cities and partnered with over 50 local organizations to co-host 35 screenings. The film received over 50 reviews in a wide range of publications from popular culture (The Verge), to art (Hyperallergic), to film (Indiewire). There were also numerous features, including appearing on Telemundo and Univision and speaking with NPR's Studio 360. The film screened at 65 festivals and over 30 non-theatrical screenings. The film received 10 festival and critical-acclaim awards and was featured in over 10 "best of 2018" lists. They gained over 2,200 followers while building their audience from scratch throughout the course of the distribution campaign. The trailer received over 32,000 views on Youtube and 98,000 on Facebook.
For digital and ancillary sales, as of June 2019, the film has grossed $9,352 in TVOD sales and $1,690 in DVD sales. Through foreign sales brokered by Roco to territories such as Israel and Korea, the team has made $15,000. Their broadcast and SVOD license fees total $375,000. The 306 Hollywood broadcast premiere reached 2,924,000 viewers, of which 56% were female and 41% had an average household income of less than $40,000 annually, which shows the film reached an audience outside of those who typically have subscription-based streaming services.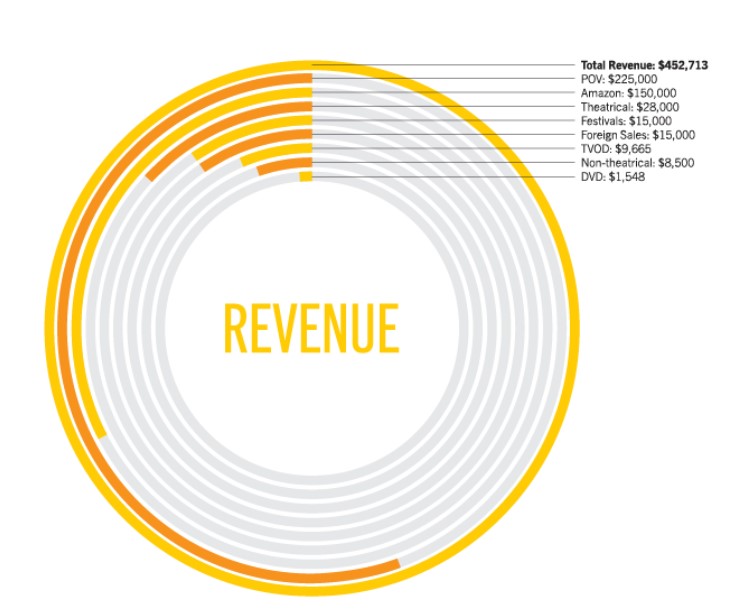 Budget vs. Revenue Comparison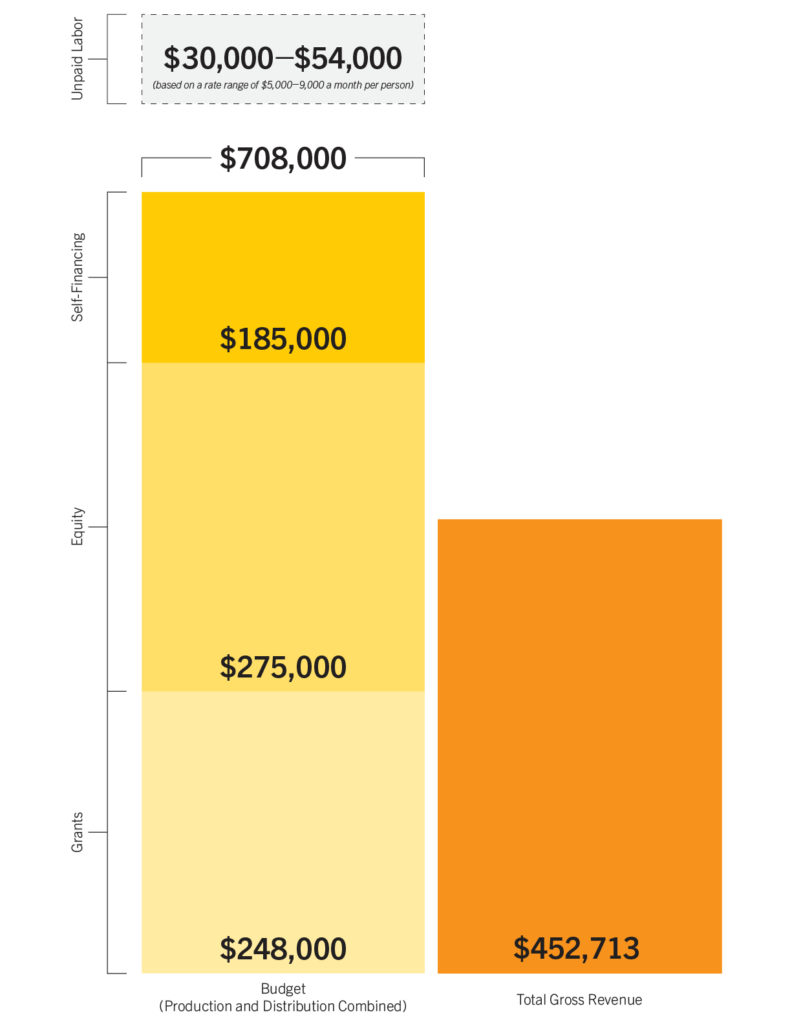 WE UNDERSTOOD FROM THE OUTSET THAT IT WAS NEARLY IMPOSSIBLE TO MAKE A LOT OF MONEY FROM OUR THEATRICAL (AS WE HAD NO P&A AND A LIMITED TEAM), BUT THE GROUNDWORK WE LAID IN THE PROCESS WAS DESIGNED TO OFFER FINANCIAL PAYOFF IN THE FUTURE."
ELAN AND JONATHAN BOGARÍN
For Elan and Jonathan, immediate financial return was not the primary goal for the distribution of 306 Hollywood. They instead wanted to use the release of 306 Hollywood as a means to elevate their artistic recognition and bolster future opportunities that would allow them to sustain their artistic careers for years to come. For them, meeting these goals far outweighed the short-term success of financial gain through the release of a single film. As first-time filmmakers, it was crucial for them to set their sights on future sustainability.
Though it wasn't easy, the work paid off for Elan and Jonathan. They measured their success by tracking career opportunities coming their way during and after the release of 306 Hollywood and by comparing the difference in access they had to decision-makers before and after the release. Elan and Jonathan feel the key performance indicators (KPIs) listed below directly correlate to the success of the 306 Hollywood release: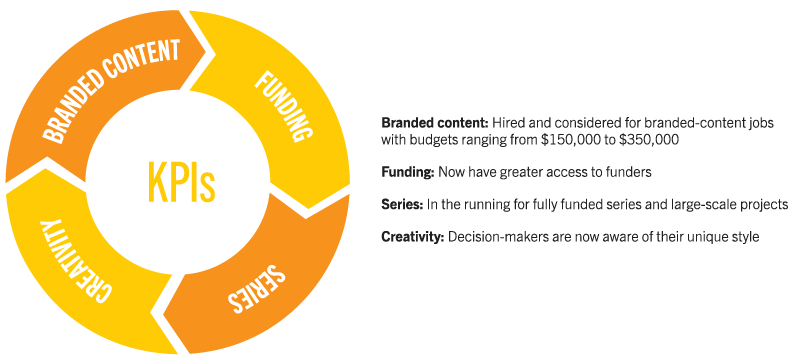 THERE IS SOMETHING CRUCIAL AND AMAZING TO KNOWLEDGE. DISTRIBUTION IS A PART OF THE BUSINESS THAT MOST FILMMAKERS KNOW NOTHING ABOUT. IT IS A WORTHWHILE ENDEAVOR WITH REAL LONG-TERM BENEFITS TO KNOW FILMMAKING FROM CONCEPTION OF THE IDEA TO DISTRIBUTION."
ELAN AND JONATHAN BOGARÍN
Finding long-term financial sustainability as artists was the core focus for Elan and Jonathan throughout the release of 306 Hollywood. By building a business to fund their work and hone their craft, Elan and Jonathan learned a lot about their own bandwidth and capacity. The struggles and challenges they faced throughout the creation and release of 306 Hollywood taught them just as much as, if not more than, their successes about the path to sustainability. They depleted themselves trying to work a full-time job in order to fund and create a visionary film. However, the recognition that 306 Hollywood received has led to new opportunities that will allow them to sustainably pursue their unique cinematic vision in the future. These new opportunities are leading to bigger budgets that will enable them to hire teams and work with crews, which will in turn provide career sustainability and a better work-life balance. The pain points they felt along the way, such as team bandwidth and budget constraints, helped them envision how they would go about producing projects in the future. As they state, "Now that we know about distribution, it greatly informs how we will choose and develop future projects from the very beginning."
Elan and Jonathan see the creation and distribution of projects as an entire ecosystem—filmmakers need to set themselves up for longevity, not one-off successes. "Filmmakers need their own business model to be sustainable and make more movies, and releasing 306 Hollywood has put us on the path to do so," say the filmmakers.
Since most filmmakers don't have the time or bandwidth to build an audience for their film while they're in production, it is possible to build an audience from scratch during distribution.
$33,000 is a tight distribution budget. A modest release will require more funding. A majority of your budget will be spent on hiring your team and consultants.
Be realistic with yourself about the type of press coverage you'll get as a first-time filmmaker. Pair traditional PR with grassroots tactics to get more exposure.
The goals you have for the release of your film are your goals, not traditional distributor goals. You will receive a lot of advice, a lot of which will not be relevant to you personally, and you have to decide which will be most beneficial for you to consider in order to achieve your goals. As Mia states, "Be cognizant of the traditional rules and why they operate the way they do, and know the consequences when you decide to break or bend them. Ultimately, a distribution strategy should fit the goals of the film."
"There are very different funding and distribution avenues depending on the type of project you make." —Elan and Jonathan Bogarín
Think about ways you can blend together traditional distribution methods and impact distribution methods to increase the visibility of your work.
Theatrical distribution takes a lot of time and money, and it will most likely not be a lucrative revenue stream.
Appendix: About the Film and Film Team
When siblings Elan and Jonathan Bogarín undertake an archaeological excavation of their late grandmother's house, they embark on a magical-realist journey in search of what life remains in the objects we leave behind. 306 Hollywood transforms the dusty fragments of an unassuming life into an epic metaphor for the nature of memory, time, and history.
Advisors

Leslie Vuchot—Festival Strategy
Liz Cook and Elise McCave—Kickstarter
Ira Deutchman—Overall Strategy
Connie White—Theatrical Booking

Team Members

Mia Bruno—Impact Producer
Michael Tuckman—Theatrical Booker
Casey Moore—Digital Marketing
Giant Pictures—Digital Distribution
Carlos Gutiérrez, Karen Larsen, David Magdael and Susan Norget—PR
Roco—Foreign Sales
Film Collaborative—Festival Strategy
Download a PDF of this case study