By Stephanie Ornelas
Two years ago, the words of actor Issa Rae struck a nerve throughout the industry and across social media when she sarcastically said, "Congratulations to those men," as she presented the Oscar nominees for Best Director — all male nominees. She wasn't the only one who had been noticing this glaring inequality that many artists and filmmakers today are working to change.
An increasing number of successful women actors are directing films that have been released at past Sundance Film Festivals, in theaters, and on streaming sites across the globe. These women with talent on screen are now taking their passion behind the camera, whether it's through feature films, shorts or documentaries. Actors like Halle Berry, Amy Poehler, Taraji P. Henson, and Robin Wright are just a few prominent actors who have and are currently making their directorial debuts — some with films even dropping this weekend.
Before Land premiered at the 2021 Sundance Film Festival in the premieres category, Robin Wright was given the opportunity to direct an episode of House of Cards, the hit Netflix show she starred in. During one of the Festival's Cinema Cafes, she and fellow actor/director Rebecca Hall (Passing, Sundance Film Festival 2021) talked about the importance of partnering with the right production companies and making the move at the right time, whether you've had a completed script in your hands for five years or 15.
"It's a real game of endurance," says Hall. "I said I was going to be stubborn about certain things [that were imperative to the film] and that made it hard for a very long time. It took years, but the stubbornness paid off."
Other past Sundance Film Festival projects from actors turned director — from features to shorts — include Halle Berry's sports drama Bruised (2020), Chlea Duvall's drama/comedy The Intervention (2016), and Kristen Stewart's short, Come Swim (2017).
It's no secret that women actors who have made the transition to the director's chair have faced an uphill battle. In the past they have not had the same opportunities as their male counterparts, but that hasn't kept beloved actors like Amy Poehler from forging ahead with stellar projects like Wine Country, Moxie, and this year's Lucy and Desi. And with the help of organizations like USC Annenberg Inclusion Initiative and Women at Sundance, this movement isn't slowing down anytime soon. 
This year, Poehler and Eva Longoria-Bastón both directed films at the 2022 Sundance Film Festival. While audiences got to see Bastón's La Guerra Civil played exclusively at Festival satellite screens across the country, you can look forward to Pohler's Lucy and Desi releasing on Amazon Prime March 4.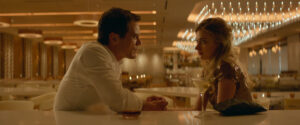 Michael Shannon and Imogen Poots portray the titular characters in writer-director Matthew Ross' thriller "Frank & Lola." By Lucy Spicer Whether or not you're a
Read More »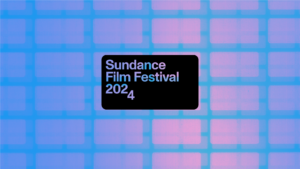 Are you ready for it? Today we're coming at you full blast with the first announcement of the 2024 Sundance Film Festival program. All eyes
Read More »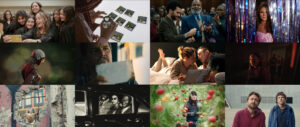 All Eyes on Independents In-Person and Online Ticket Packages and Passes Currently On Sale; Individual Ticket Sales Begin January 11 PARK CITY, UTAH, December 6,
Read More »