Through art we are able to experience the world through the eyes of someone else. This ability to widen the lens for society to understand and connect with more of their fellow human beings is why storytelling is so important and essential.
At this year's Festival, we're excited to champion filmmakers and fresh stories that open the door to new experiences and spark authentic connections. Some of the most visually striking and emotionally arresting projects within our 2023 Festival slate highlight the transgender experience.
From monochrome documentaries about trans sex workers to sun-drenched memories of budding gender identities, these projects are worth your time, and they are all available to watch in person and online.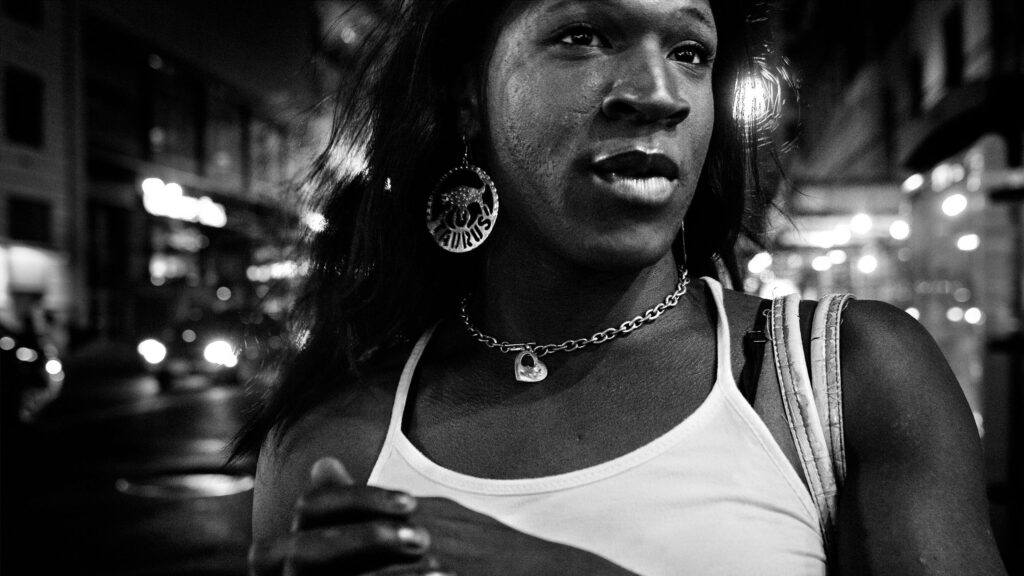 Director: Angelo Madsen Minax
Section: Short Film Program 3 
Available to watch in person and online 
Through snowy stargazing, flirting with guys on dating apps, taking ketamine (or not), and watching YouTube lecture videos, outer and inner space collapse — to draw a warped cartography of desire and distance. 
Minax also directed North by Current, which was supported by Sundance Institute's Documentary Film Program. He was also a Fellow in 2021 for the Institute's Art of Practice Fellowship.
Director: Angalis Field
Section: U.S. Fiction Short Films 
Available to watch in person and online 
This will be Field's first project premiering at the Sundance Film Festival. In his short film, Cam is used to seeing the same customers while working at his family's cherry stand. After a handsome cyclist passes through and asks for directions to a local cruising site, Cam takes it as an invitation to follow him. 
Director: Emanuele Crialese
Section: Spotlight
Available to watch in person and online
In 1970s Rome, Adriana (a measured and mature performance by Luana Giuliani) is a 13-year-old in the middle of several transitions: moving to a new apartment with their family, standing up to their cruel and cheating father, and identifying as a boy — presenting as Andrew whenever able to. Crialese's semi-autobiographical feature weaves the memories of his own youth as a trans man with the fragile story of his mother, Clara (a powerful and tragic Penélope Cruz), struggling to balance the reality of her abusive marriage with her hopes and dreams for her three children.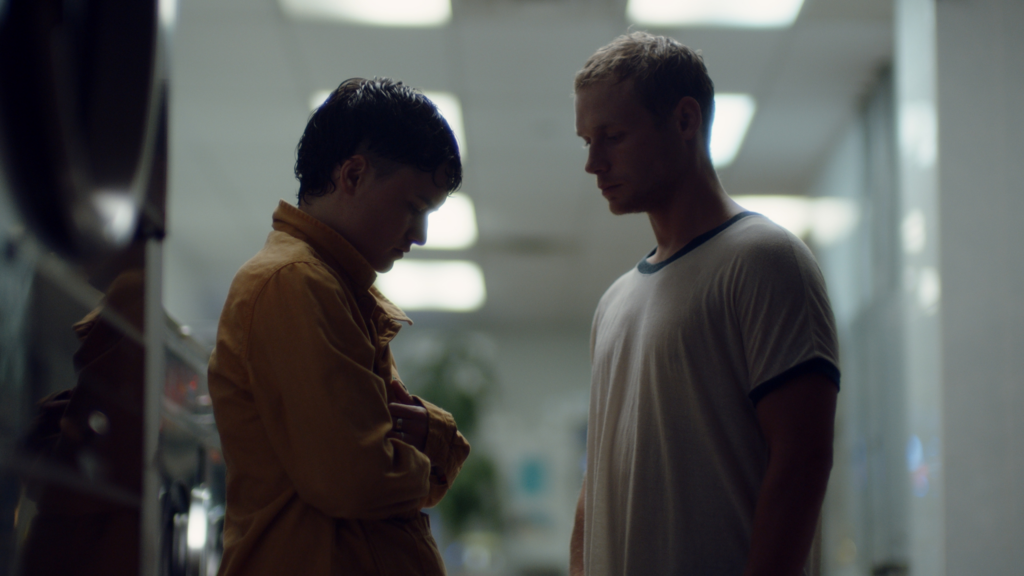 Director: Saim Sadiq
Section: Spotlight
Available to watch in person and online.
Writer-director Saim Sadiq's debut feature, Joyland, has the distinction of being the first Pakistani film to be selected as an entry at the Cannes Film Festival, where it won the Jury Prize in the Un Certain Regard section in 2022. Since its premiere, Joyland has continued to garner acclaim for its nuanced depiction of queer love, transgender identities, and the grave consequences of restrictive gender roles under an unyielding patriarchy.
Director: D. Smith
Section: NEXT 
Available to watch in person and online
In Smith's film, her first to premiere at the Sundance Film Festival, four Black transgender sex workers explore the dichotomy between the Black community and themselves, while confronting issues long avoided. 
Director: Vuk Lungulov-Klotz
Section: U.S. Dramatic Competition
Available to watch in person and online  
In Lungulov-Klotz's film, over the course of a single hectic day in New York City, three people from Feña's past are thrust back into his life. Having lost touch since transitioning from female to male, he navigates the new dynamics of old relationships while tackling the day-to-day challenges of living life in between. 
Director(s): Kristen Lovell and Zackary Drucker
Section: U.S. Documentary Competition 
Available to watch in person and online 
First time Sundancers Kristen Lovell and Zackary Drucker's film tells the history of New York's Meatpacking District, told from the perspective of transgender sex workers who lived and worked there. Filmmaker Kristen Lovell, who walked "The Stroll" for a decade, reunites her community to recount the violence, policing, homelessness, and gentrification they overcame to build a movement for transgender rights.