By Lucy Spicer
This week we are uplifting the voices of trans artists within our community in honor of Trans Day of Visibility on Friday, March 31. In conjunction with Sundance's Trans Possibilities Intensive, the conversation: "Trapped In Transit: Transgender Storytelling with Visionary Filmmakers Aitch Alberto and Sydney Freeland," takes place on March 29. The exclusive discussion interrogates the limits, liberties, comforts, and confines of trans cultural representation and is open to the general public. More information on how to attend is available here.
Transgender Day of Visibility is a day to celebrate the lives and contributions of those in our trans community — from artists to colleagues to friends and family — while also acknowledging the continued discrimination and disproportionate violence faced by trans people. The best way to celebrate and support the trans community is to hear from trans people themselves, and that includes trans storytellers. Trans stories and characters are underrepresented in mainstream media and television, and when they do appear, they are often directed, acted, or written by cisgender artists who cannot fundamentally understand the trans lived experience.
The most authentic trans stories are told by trans filmmakers, by artists and storytellers who have a true connection to the unique and multifaceted identities that exist within the trans community. It is also important to remember that trans storytellers create art that transcends their identities as trans individuals — not every story by a trans filmmaker has to be about transition. Trans artists are creators who draw inspiration from myriad sources, just as cisgender artists do, and trans representation in film and television shouldn't be limited to trans characters contemplating one aspect of their identity.
The following list of Sundance-supported films provides some examples of the diverse and multidimensional voices that exist among trans creators. Read on to discover nine films helmed by trans filmmakers.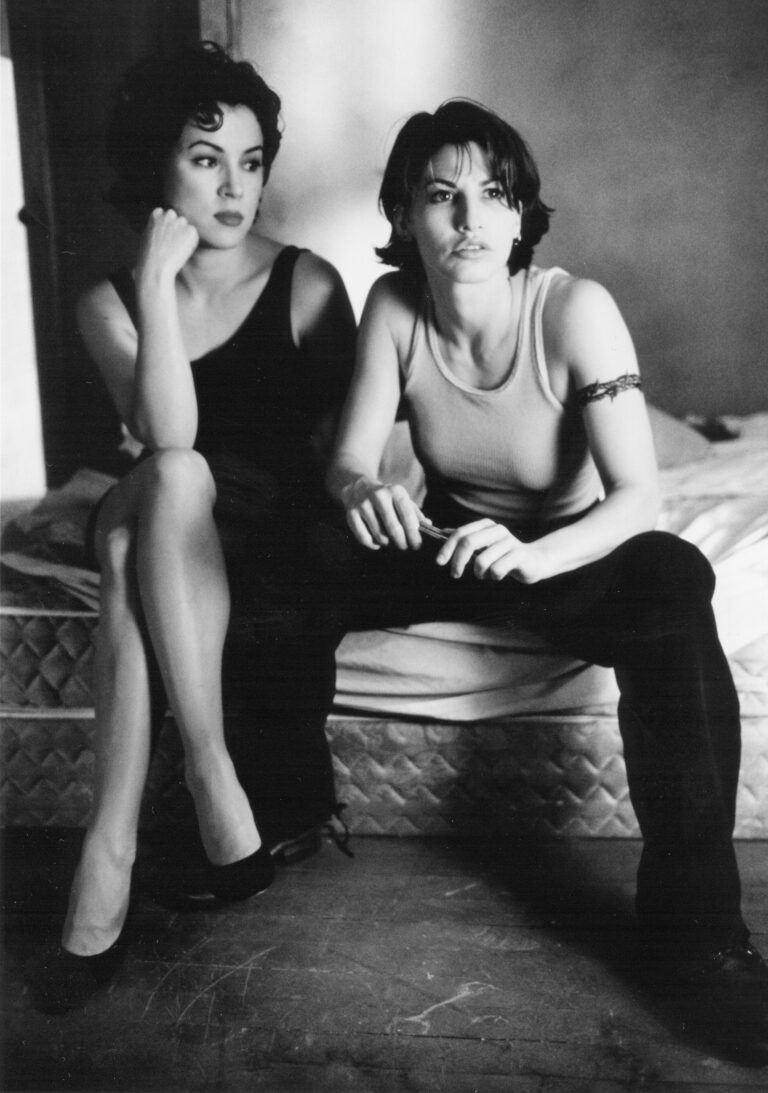 Bound (1996 Sundance Film Festival)
In their remarkable directorial debut, writer-directors Lilly and Lana Wachowski (of The Matrix franchise fame) offer up a sultry, amusing neo-noir thriller. When Corky (Gina Gershon), an ex-con hired to renovate an apartment in a high-class building, meets Violet (Jennifer Tilly), the alluring girlfriend of the mobster money launderer next door, the attraction is instant — and mutual. The two women hatch a plan to steal two million dollars from the Mafia, and what follows is an entertaining series of twists and turns. Available to stream on Pluto TV and Paramount+; to rent on Amazon Prime Video, Vudu, and YouTube Movies & TV.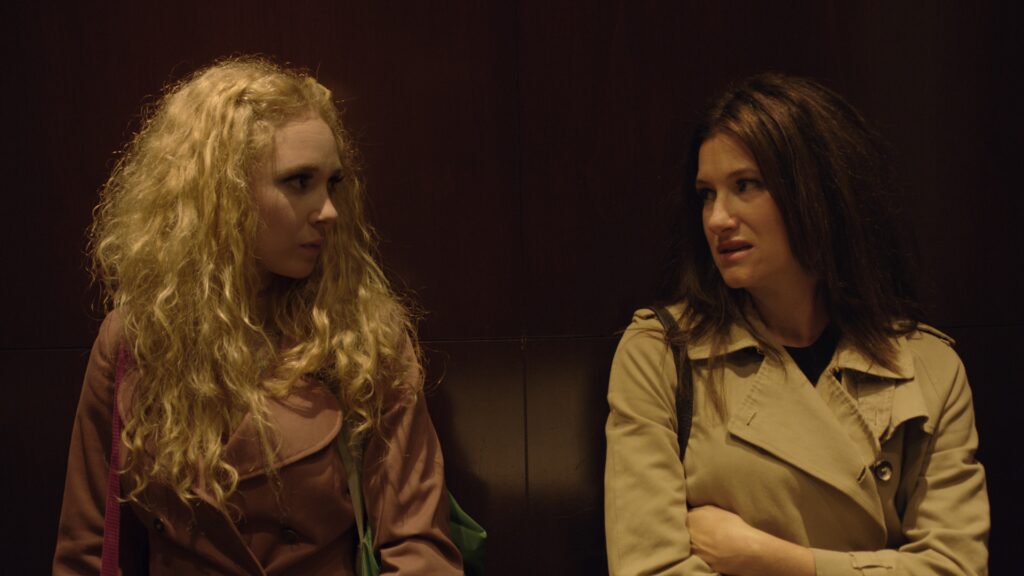 Afternoon Delight (2013 Sundance Film Festival)
Thirtysomething Rachel (Kathryn Hahn) has got it made: a successful husband, a child, and a chic house in Los Angeles' Silver Lake neighborhood. So why does she feel adrift? In an effort to spice up her marriage, Rachel goes to a strip club, where she meets 19-year-old McKenna (Juno Temple), whom she eventually hires as a live-in nanny and tries to "save" from sex work. Writer-director Joey Soloway's witty comedy won the U.S. Dramatic Directing Award at the 2013 Sundance Film Festival. Available to stream on Amazon Prime Video, Pluto TV, Peacock, Redbox, Crackle, Tubi, The Roku Channel, Vudu, and Plex.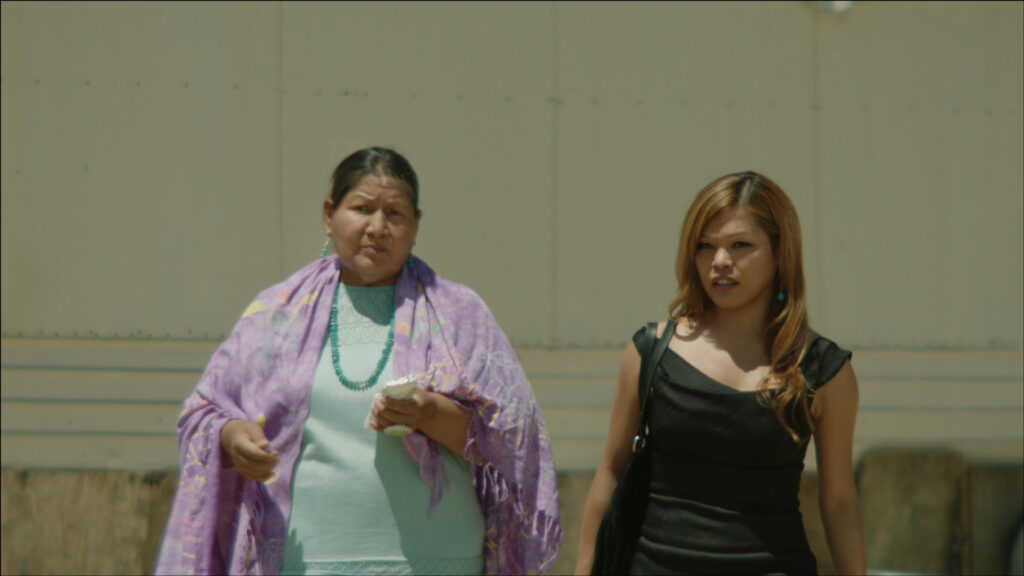 Drunktown's Finest (2014 Sundance Film Festival)
Writer-director Sydney Freeland's debut feature film centers on three young Navajo Native Americans living in Gallup, New Mexico — Freeland's hometown, once labeled "Drunktown, U.S.A." in a news story. Nizhoni (Morningstar Angeline), who was adopted by a white family, has returned to seek out her birth parents; Felixxia (Carmen Moore), a trans woman, has dreams of becoming a model; and Sickboy (Jeremiah Bitsui) is bound for basic training so he can provide for his soon-to-be-born child. Freeland's film paints a picture of the hardships of living in this community, as seen through the eyes of three young people who want to leave it behind.
Drunktown's Finest was supported by the Native Filmmakers Lab and the Sundance Institute – Ford Foundation Fellowship in 2009; the Annenberg Film Fellowship Grant, Creative Producing Summit, and Directors and Screenwriters Labs in 2010, the Maryland Filmmakers Fellowship in 2011; and the Film Fund Grant and NativeLab Fellowship in 2014. Available to rent on Vudu, Google Play, Apple TV+, and Amazon Prime Video.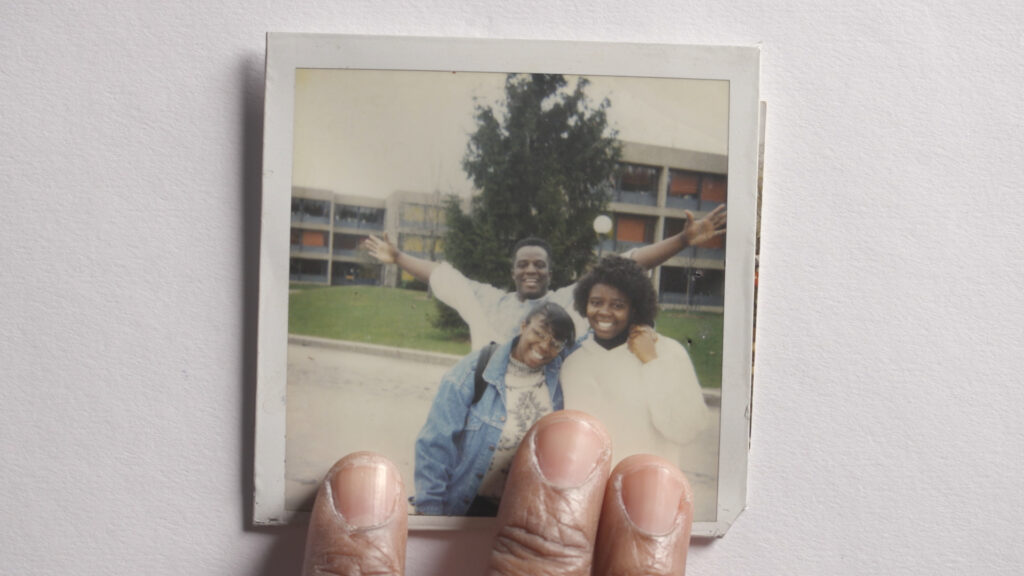 Strong Island (2017 Sundance Film Festival)
In this heart-wrenching documentary, filmmaker Yance Ford recalls the 1992 murder of his brother William — a 24-year-old Black teacher in New York City — and examines the emotional devastation that lingers still among his family. William's killer, a 19-year-old white mechanic who claimed self-defense despite the fact that William was unarmed, was acquitted by an all-white grand jury. Strong Island was nominated for best Documentary Feature at the Academy Awards, making Ford the first openly transgender man to be nominated for an Oscar. The film won the U.S. Documentary Special Jury Award for Storytelling at the 2017 Sundance Film Festival.
Strong Island was supported by the Creative Producing Summit in 2009; the Sundance Documentary Film Grant in 2009, 2011, and 2013; the July Documentary Edit and Story Lab in 2013; and the Catalyst Forum in 2015. Available to stream on Netflix.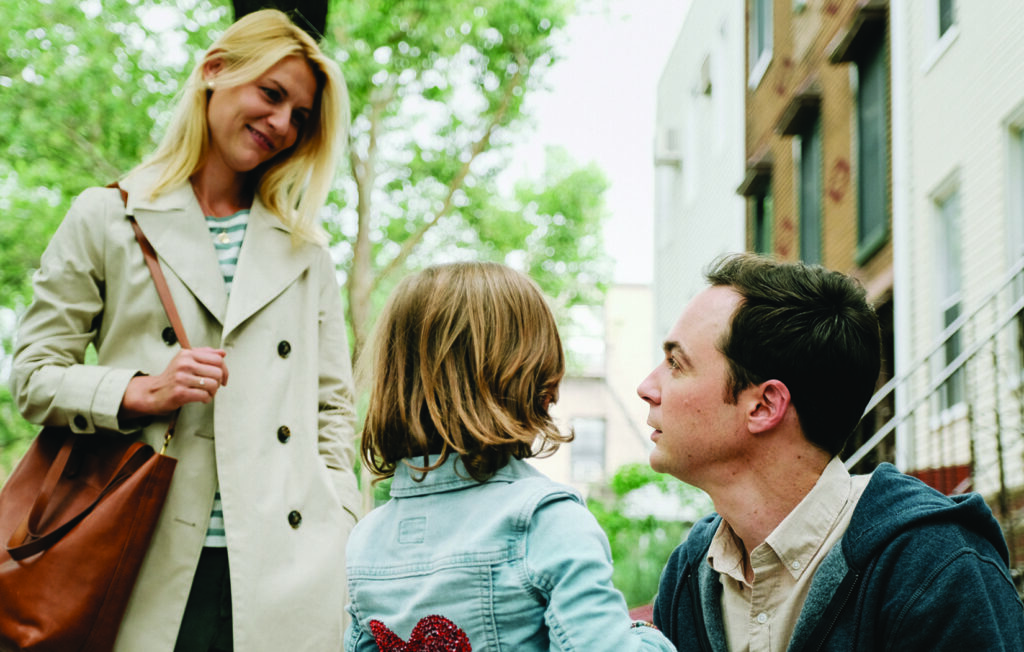 A Kid Like Jake (2018 Sundance Film Festival)
In director Silas Howard's nuanced and sensitive film, New York couple Alex (Claire Danes) and Greg (Jim Parsons) have entered the cutthroat process of trying to enroll their 4-year-old, Jake, in a private kindergarten. While trying to highlight what makes their child stand out, Alex and Greg consider Jake's love of princesses, fairy tales, and wearing dresses. What once was a nonissue becomes a point of contention when Jake begins to act out at school, and Jake's parents must find a way to support their child's gender identity while staying in step with each other. Available to stream on Tubi, Amazon Prime Video, and AMC+.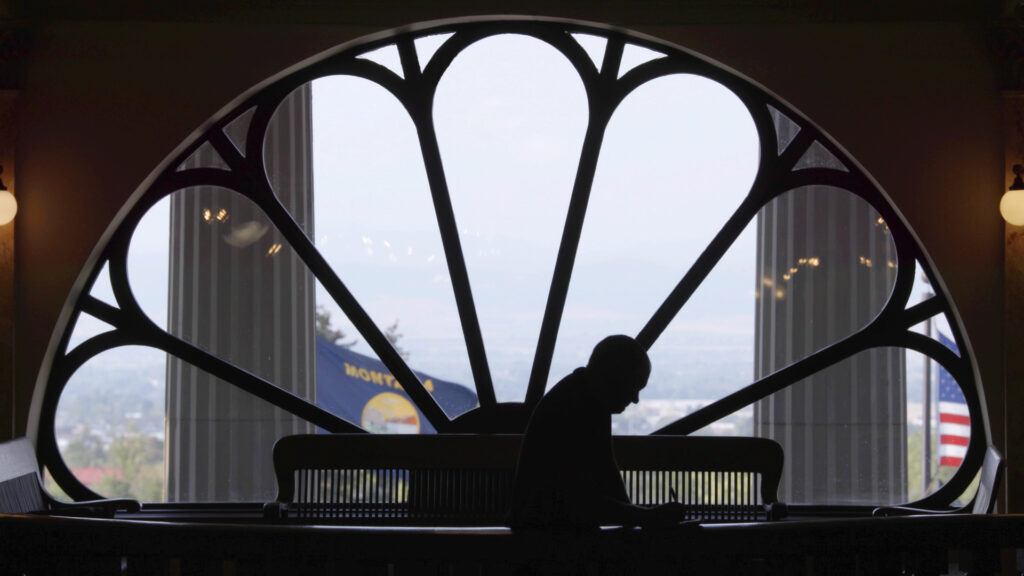 Dark Money (2018 Sundance Film Festival)
Writer-director Kimberly Reed returns to her home state of Montana in this documentary about how corporations anonymously inundate elections in the U.S. with advertisements funded by "dark money." Montana state politics function as a case study in this film that demonstrates the importance of campaign finance reform.
Dark Money was supported by the 2015 Women's Financing Intensive, the 2017 Catalyst Forum, and the 2017 Sundance Documentary Film Grant. Available to stream on Amazon Prime Video; to rent on Apple TV+, Vudu, and YouTube Movies & TV.
For Nonna Anna (2018 Sundance Film Festival)
Writer-director Luis De Filippis' short film is a tender, vulnerable portrayal of a trans girl caring for her Italian grandmother. For Nonna Anna was awarded the Short Film Special Jury Prize at the 2018 Sundance Film Festival. Available to stream on Vimeo.
Disclosure: Trans Lives on Screen (2020 Sundance Film Festival)
Even as transgender visibility increases, a significant percentage of people are not knowingly acquainted with a trans individual. For many, their first (and perhaps only) encounter with the trans community comes from a depiction of a trans person in film or television. In director Sam Feder's timely documentary, leading trans figures and creators such as Laverne Cox, Lilly Wachowski, Chaz Bono, Susan Stryker, Yance Ford, and more examine how depictions of trans characters in the media have shaped public consciousness and perpetuated false and harmful stereotypes. Available to stream on Netflix.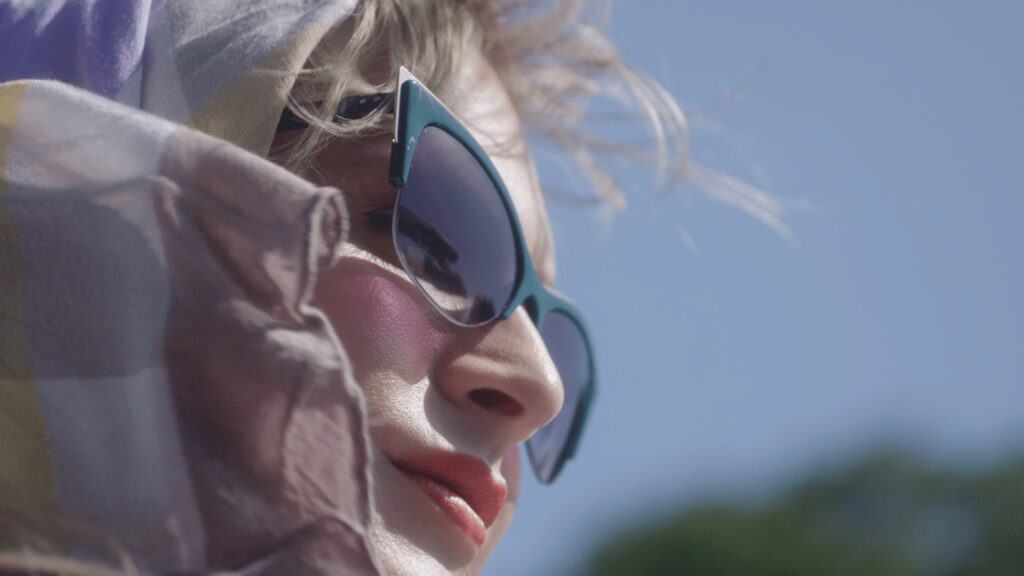 Framing Agnes (2022 Sundance Film Festival)
Writer-director Chase Joynt uses reenactments of previously unseen transcripts from the UCLA Gender Clinic in the 1950s to widen the frame of the history of transness. Through a blend of fiction and nonfiction, Framing Agnes recontextualizes the story of Agnes, a young transgender woman who took part in Harold Garfinkel's gender health research at UCLA, by acknowledging the multiplicity of trans experiences that existed alongside hers but were swept aside. The film won both the Audience Award: NEXT and the NEXT Innovator Award presented by Adobe at the 2022 Sundance Film Festival. Available to stream on the Roku Channel; to rent on Amazon Prime Video and Kino Now.
Be on the lookout for the following titles by trans filmmakers that premiered at the 2023 Sundance Film Festival:
D. Smith's stunning directorial debut turns the spotlight on four Black transgender sex workers in New York and Georgia. These women offer the camera their candid thoughts, from humorous anecdotes about clients to painful realizations about the dichotomy between the Black community and their own identities. KOKOMO CITY won the NEXT Innovator Award presented by Adobe as well as the Audience Award: NEXT presented by Adobe at the 2023 Sundance Film Festival. The film was acquired by Magnolia Pictures and will be released in theaters later this year.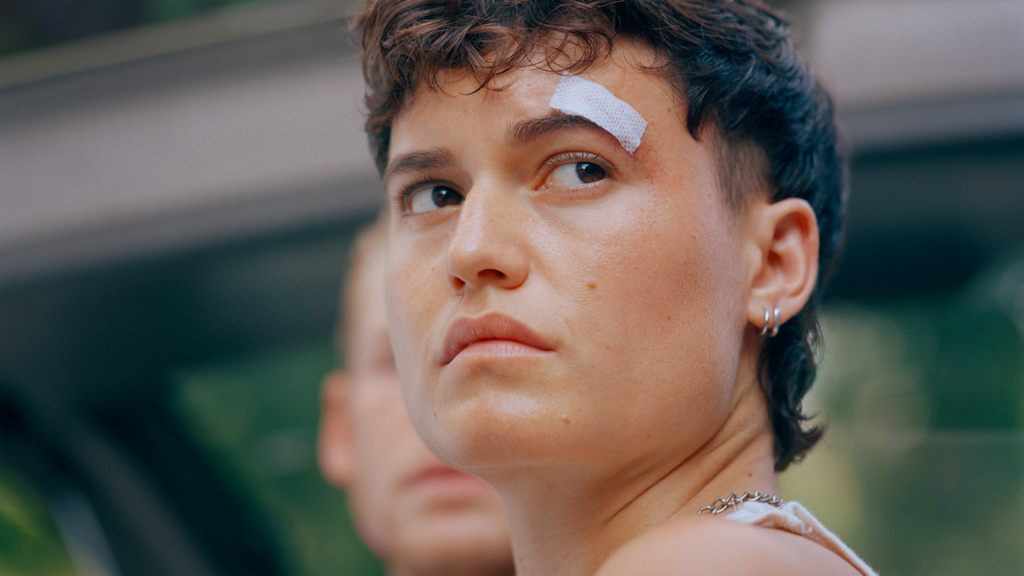 Writer-director Vuk Lungulov-Klotz's feature debut follows New Yorker Feña (Lío Mehiel), a young transgender man who endures a truly hectic 24 hours. In between an apartment lockout, an injury, and other unfortunate events, he encounters three people from his past who bring to the surface the upheaval caused by Feña's recent transition. Mehiel was given the U.S. Dramatic Special Jury Award: Acting at the 2023 Sundance Film Festival. Mutt is currently touring the festival circuit, so be on the lookout for future acquisition updates.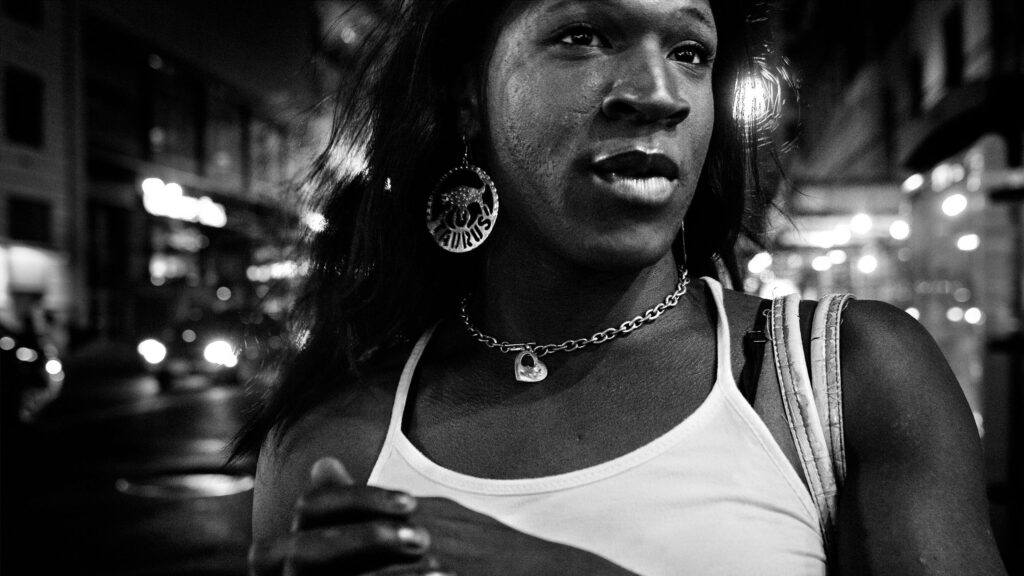 In this poignant documentary, directors Kristen Lovell and Zackary Drucker present the history of New York City's Meatpacking District, as told by the transgender women of color who worked there before the neighborhood acquired its sleek, corporate façade. This documentary is particularly personal for Lovell, who worked for a decade alongside the sex workers who walked "The Stroll." The film won the U.S. Documentary Special Jury Award: Clarity of Vision at the 2023 Sundance Film Festival and will be available to stream on HBO Max later this year.