By Bailey Pennick
Whether you're trying to savor the last few weeks of summer or rushing to jump into fall and the new school year, we've got an epic reading list for you in honor of National Book Lovers Day. Well, it's not really as much a reading list, as it's a watching-a-bunch-of-great-movies list, but each of these films that screened at the Sundance Film Festival are based on books. So if you really think about it, it is a book list — at least that's the excuse you can use for your next book club meeting.
From coming of age classics to deep dives into extraordinary individuals, these big screen adaptations are sure to captivate and send you to the library to stock up. Check them all out below.
The Virgin Suicides (2000) — Sofia Coppola's dreamy and unsettling feature film debut launched her career as an auteur, shot the cast (including Kirsten Dunst and Josh Hartnett) to a new level of stardom, and featured a killer soundtrack and score by sexy French indie duo, Air. While this all seems par for the course in Coppola's artistic sphere, the writer-director's debut about the melancholic five Libson sisters was actually based on the award-winning debut novel of Jeffrey Eugenides. Coppola's adaptation of The Virgin Suicides stays incredibly close to Eugenides' work, including the faithful use of narration by Giovanni Ribisi. At the time she even credited the novel with jumpstarting her passion for her own filmmaking in an interview: "I really didn't know I wanted to be a director until I read The Virgin Suicides and saw so clearly how it had to be done." Available to watch on Amazon Prime Video and Paramount +.
American Psycho (2000) — "New Wave music, cocaine, and five-pound cell phones take a bow in this slick horror adaptation of Bret Easton Ellis's controversial novel." If there's a better way to succinctly describe Mary Harron's arresting and chilling American Psycho, we don't know what it is. The 2000 Festival Film guide goes on: "Patrick Bateman is young, white, beautiful, ivy leagued, and indistinguishable from his Wall Street colleagues. Shielded by conformity, privilege, and wealth, Bateman is also the ultimate serial killer, roaming freely and fearlessly. His murderous impulses are fueled by zealous materialism and piercing envy when he discovers someone else has acquired more than he has. After a colleague presents a business card superior in ink and paper to his, Bateman's blood thirst sharpens, and he steps up his homicidal activities to a frenzied pitch. Hatchets fly, butcher knives chop, chainsaws rip, and surgical instruments mutilate-how far will Bateman go? How much can he get away with?" Available to watch on HBO Max, Hulu, and Amazon Prime.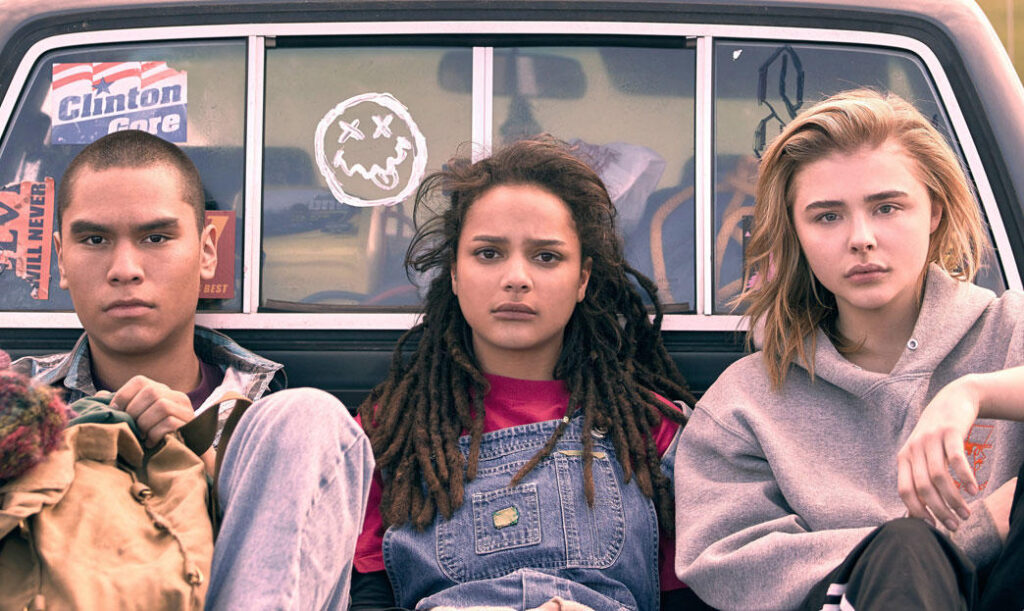 The Miseducation of Cameron Post (2018) — 2018's U.S. Grand Jury Prize: Dramatic–winner about conversion therapy, the highs and lows of being a teenager, and the power of found communities, wouldn't have hit the Festival screen without Emily Danforth's 2012 novel. Kim Yutani spoke about the power of the film, which stars Chloë Grace Moretz, in the Festival Film Guide: "Balancing out inherent drama with understated humor, The Miseducation of Cameron Post looks at a teenage girl grappling with pain and loss, but at the same time, she is creating a family on her own terms and learning what it means to empower herself by having confidence in her own identity." Available to watch on Kanopy, Hulu, Hoopla, Peacock, and Roku.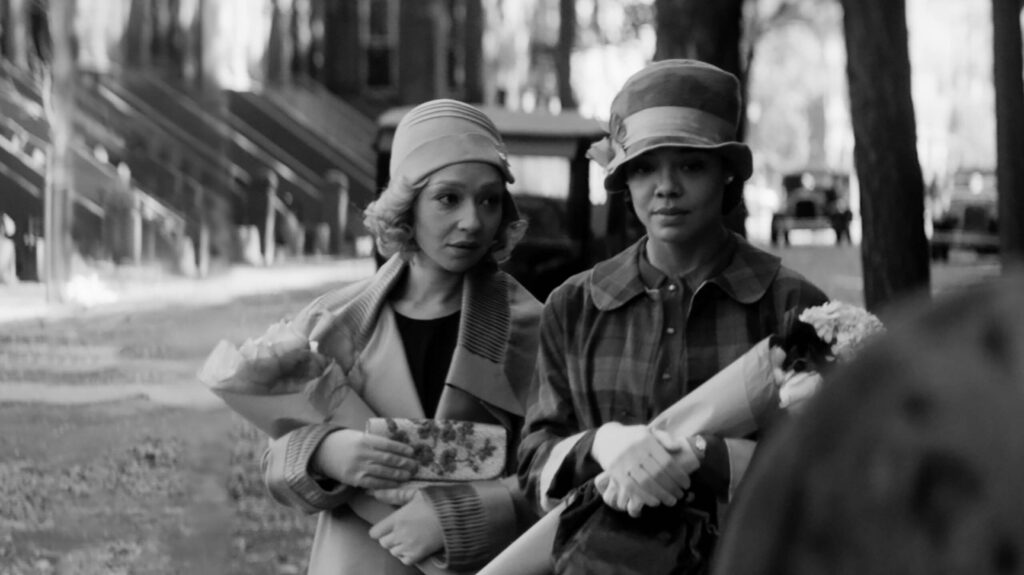 Passing (2021) — For her directorial debut, Rebecca Hall decided to take on Nella Larsen's profound and impactful 1929 novel Passing. The story of two old friends, Black women who have skin light enough to "pass" for white women, reuniting while each living on the opposite side of the color line in the 1920s, Passing challenges preconceived notions about gender and race through an emotional and personal narrative. Hall's black-and-white film adaptation is a quiet, yet complex take on the novel and boasts incredible performances by Tessa Thompson and Ruth Negga. Available to watch on Netflix.
Juliet, Naked (2018) — While it's well known that William Shakespeare is the most adapted writer of all time, fellow English writer Nick Hornby is no adaptation slouch himself! From Fever Pitch and High Fidelity to An Education and About a Boy, Hornby's work has often translated into excellent cinema. Juliet, Naked was one of the most delightful films from the 2018 Festival. The Festival Film Guide says it best: "Orchestrating the exceptional acting talents of Rose Byrne, Ethan Hawke, and Chris O'Dowd, Peretz hits all the right chords of humor and drama in bringing the beloved novel to life. Featuring remarkable insight about love and loneliness, and enlivened with a fantastic soundtrack that will have you humming as you leave the theater, Juliet, Naked is about the struggle to live up to one's promise and serves as a humorous testament to the power of music to guide the heart." Available to watch on Hoopla and Kanopy.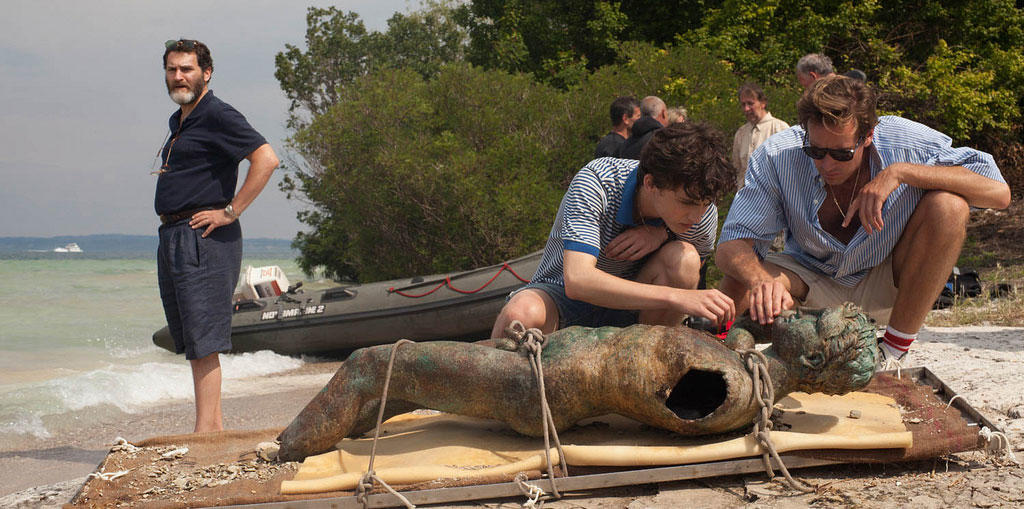 Call Me by Your Name (2017) — "Amid the sun-drenched splendor of this sensual setting, Elio and Oliver discover the heady beauty of awakening desire over the course of a summer that will change their lives forever." Call Me by Your Name, as just described within the 2017 Film Festival Guide, filled audiences with the warm Mediterranean air and the exciting feeling of first love before going on to massive critical acclaim. Before the Sundance Festival premiere, though, Elio and Oliver first appeared in André Aciman's 2007 novel of the same name. Though Aciman has said that the film adaptation is loose, both tellings of this coming-of-age tale deftly remind audiences of the heart flutter that comes with summer love. Available to rent from the Google Play store and the iTunes store.
The Glorias (2020) — It's no surprise that Gloria Steinem's 2015 memoir, My Life on the Road, was brimming with inspiration for a film adaptation. In 2020, Julie Taymor (Frida, Across the Universe) brought the feminist icon's true stories to life through a biopic that flips the genre on its head. "In this nontraditional biopic, against the backdrop of a lonely bus on an open highway, five Glorias trace Steinem's influential journey to prominence—" reads the Festival film guide. "From her time in India as a young woman, to the founding of Ms. magazine in New York, to her role in the rise of the women's rights movement in the 1960s and beyond." Available to watch on Amazon Prime.