(Pictured: "Friends with Money")
By Stephanie Ornelas 
Some of the most soul-stirring films are the ones that teach us about friendship. Whether it's a story of two people who form an unlikely bond, or a friend from childhood who suddenly resurfaces, relationships we see on screen can help us understand that we're all a little more connected than we think. At the end of the day, everyone wants some form of companionship, whether you're a robot, a vampire, or a famous rockstar.
International Friendship Day is this weekend and there's no better way to celebrate than to grab one of your closest buddies and check out these Sundance Film Festival premieres centered around friendship. From tales of reconnection, to coping with grief, and getting in trouble, get to know the friendships of these 15 films available to watch now:  
Paddleton (2019 Sundance Film Festival) 
An unlikely friendship between two misfit neighbors (Ray Romano, Mark Duplass) turns into an unexpected emotional journey when one of them is diagnosed with terminal cancer. Suddenly facing their mortality, the two (who spend their free time playing a game they made up called Paddleton) decide to go on a trip and their experiences reveal the true bond of friendship.  (Available to stream on Netflix)  
Friends with Money (2006 Sundance Film Festival) 
Jennifer Aniston, Frances McDormand, Joan Cusack, and Catherine Keener play a quartet of lifelong friends. Three of them have achieved a certain level of success and financial comfort. But Olivia (Aniston) faces a different dilemma: because she recently quit her job, she is unclear about her future, and even the state of her longtime friendships. As all their worlds evolve and then fracture, their comfortable milieu begins to face real changes.
Bachelorette (2012 Sundance Film Festival) 
When three bridesmaids (Kirsten Dunst, Isla Fisher, and Lizzy Caplan) set out on a frantic mission to replace their friend's wedding gown that they destroyed, their search quickly degenerates into a night of booze, drugs, and nightclubbing. (Available to stream on Roku, Tubi, and Kanopy)
Against the Current (2009 Sundance Film Festival) 
Paul Thompson is a financial writer struggling with a tragic past. When he decides to do something special and unique to distinguish himself, he recruits his two friends to accompany him on a 150-mile swim of the lower Hudson River. During the physical and emotional journey, they explore friendship and coping with grief. (Available to rent on AMC+ and Apple TV)
Walking and Talking (1996, 2016 Sundance Film Festival) 
Amelia becomes insecure when her closest friend and roommate moves out to live with her fiancé. Suddenly alone, she takes a pessimistic look at her own life.
The romantic comedy  premiered at the 1996 Sundance Film Festival and returned for another screening in 2016. Director Nicole Holofcener also went through the Sundance Institute Screenwriters and Directors Lab in 1992. (Available to rent on Amazon) 
Happythankyoumoreplease (2011 Sundance Film Festival) 
Young New Yorkers try to navigate a rocky course of careers, friendship, and personal relationships. Sam, an aspiring novelist, takes in a boy he saw abandoned on the subway. Annie suffers from alopecia and finds herself torn between two men. Meanwhile, Sam meets an aspiring singer who may be the one to break his endless stream of one-night stands. (Available to rent on Apple TV)
The Hours and Times (1992, 2019 Sundance Film Festival) 
The Hours and Times is a fictional account of John Lennon's and Brian Epstein's weekend in Barcelona in 1963 when the two men had concluded a grueling winter of touring. A young Lennon has just fathered his first son and is reckoning with marriage and family life while poised on the brink of Beatlemania. Epstein is psychologically preparing for the whirlwind adventure that lies ahead for himself and The Beatles. Barcelona will be one of the final moments of peaceful companionship he can share with the impatient, jittery, but brilliant musician for whom he holds so much unfulfilled affection. In the four days they spend together, Epstein and Lennon reflect on their lives, celebrate their friendship, and intimately explore the unique bond they share. The film premiered at the 1992 Sundance Film Festival and returned again in 2019. (Available to stream Kanopy and Pluto TV)
Mosquita Y Mari (2012 Sundance Film Festival) 
The film explores the complexities of a budding friendship between two Chicana high schoolers in Los Angeles. Yolanda is stellar in her studies and makes her parents proud, while Mari has just moved to town with her undocumented family. On her first day of school, Mari is assigned to be Yolanda's study partner. After a rocky start, the two form a bond that shows a more intimate understanding of the girls' aspirations and their families' expectations. (Available to stream on Hulu)
Thoroughbreds (2017 Sundance Film Festival)
Childhood friends Lily and Amanda reconnect after years of growing apart. Lily has turned into a polished upper-class teenager with a coveted internship on her resume. Amanda has developed a sharp wit and her own particular attitude but all in the process of becoming a social outcast. Though they initially seem completely at odds, the pair eventually bond and hatch a plan to solve both of their problems. (Available to rent on Apple TV) 
Toe to Toe (2009 Sundance Film Festival) 
Toe to Toe tells the story of a love/hate relationship between lacrosse mates at a competitive Washington, D.C., prep school. Tosha is a fiercely determined scholarship student from one of Washington's poorest areas, while Jesse is a privileged, but troubled girl whose promiscuous tendencies pull her toward self-destruction. The two forge a close and genuine friendship on the field, but that bond is tested when societal circumstances threaten to tear them apart. (Available to stream on Tubi and Canopy) 
Skate Kitchen (2018 Sundance Film Festival) 
Camille, an introverted 18-year-old skateboarder, promises to hang up her board after a startling injury. But when she discovers The Skate Kitchen on Instagram — a subculture of girls whose lives revolve around skating — she bravely seeks them out. The rambunctious big-city girls quickly adopt the naive Camille as part of their gang, exposing her to a wild life she's never experienced. For the first time, she feels acceptance from other girls, but soon learns the complexity of friendship. (Available to stream on Hoopla, Tubi, and Kanopy; to rent on Apple TV)
What We Do in the Shadows (2014 Sundance Film Festival)  
This hilarious film follows vampire housemates (Jemaine Clement, Taika Waititi, Jonathan Brugh) as they try to cope with the complexities of modern life. It's hard to make new friends due to their constant thirst for blood. Without any mortal chums left to invite them to all of the hip establishments around town, they've lost touch with the current social scene. Now, these creatures of the night must put aside their differences as roommates and adapt to modern society. (Available to stream on Kanopy)
Brian and Charles (2022 Sundance Film Festival) 
David Earl stars as Brian in this heartwarming comedy about a lonely and reclusive inventor who decides to build himself a robot for company. Using an old washing machine and other miscellaneous spare parts, Brian creates Charles, a seven-foot-tall machine with the appearance of an elderly man and the curiosity of a child. The two form a close and special bond as Charles helps Brian come out of his shell and embrace all that life has to offer. (Available to rent on AMC+ and Apple TV) 
New Jersey Drive (1995 Sundance Film Festival) 
Jason is an impoverished youth growing up in the slums of New Jersey. He and his friend get their thrills by stealing cars and taking them for joyrides. Eventually, the boys grow more serious about auto theft when they realize they can earn cash by passing off the lifted cars to black-market dealers. The film follows the daily existence of two best friends, the hardships they must face, and the way they get their kicks when they just want to forget it all. (Available to rent on Apple TV)
Palermo Hollywood (2004 Sundance Film Festival)
Mario and Pablo, the petty thieves of Palermo Hollywood, are unlikely best friends. In the aftermath of Argentina's financial collapse, they stay afloat by dealing dope and running small-time jobs in the seedy, but trendy, Old Palermo neighborhood of Buenos Aires. When the kidnap-ransom job they pull for a local gangster goes south, their friendship follows suit. (Available to stream on Netflix)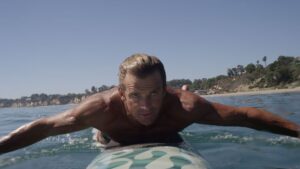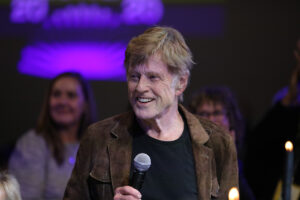 The Sundance Film Festival's longstanding commitment to documentary has been driven by the personal connection founder and president Robert Redford feels for the form. Leading up to the premiere of Chicago 10, the second doc to ever open the Festival, we talked to Redford about the past, present, and possible future of documentaries.You made an early commitment to documentary.
Read More »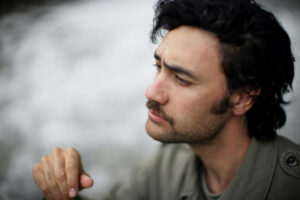 It's been a great few days here in Michigan—Saginaw Chippewa country, to be exact. Whenever I encounter other indigenous communities, I always try to relate their cultures to my own. It's amazing discovering the similarities and becoming enlightened to the differences.
Read More »