Eugenio Derbez plays real-life teacher Sergio Juárez Correa in the inspiring "Radical."
By Lucy Spicer
As the year stretches on, we love to see Sundance-supported projects hit the big screen and streaming services, and this month is treating viewers to an abundance of fascinating titles.
A whopping 11 films from the 2023 Sundance Film Festival — including five award winners — plus two engrossing documentaries supported by Sundance Institute's artist programs open to wider audiences this October. And with 7 documentaries (and a few narrative features inspired by actual events), you're sure to have learned something new by the time the credits roll.
So read on to discover this month's releases, which cover deepfakes, a flesh-eating fairy, the ocean floor, and much more.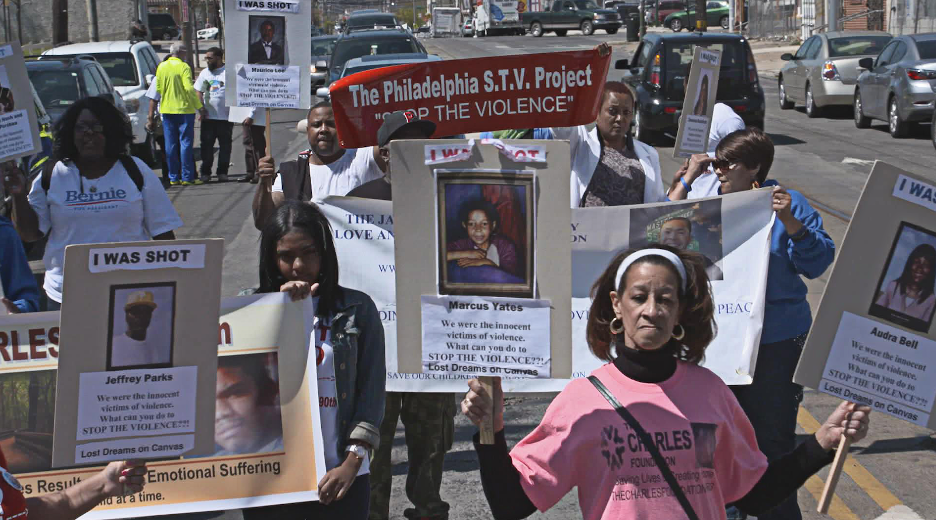 Murders That Matter — Supported by Sundance Institute's Documentary Film Program, director Marco Williams' film follows the five-year journey of Movita Johnson-Harrell, a Black Muslim mother in Philadelphia, as she becomes an empowered advocate against gun violence in Black communities after the death of her son. Making its broadcast premiere on PBS' POV October 2.
Cat Person — College student Margot (Emilia Jones) strikes up a flirty text message rapport with Robert (Nicholas Braun), an older man who asked for her phone number while she was working at her movie theater concession stand job. But when their textual chemistry doesn't translate in person, Margot must face an uncomfortable reality — what kind of guy is Robert, really? Directed by Susanna Fogel and co-written by Michelle Ashford and Kristen Roupenian, this thriller expands upon Roupenian's viral short story of the same name published in The New Yorker in 2017. Arriving in theaters October 6.
PLAN C — In 2018, documentary filmmaker Tracy Droz Tragos predicted that Roe v. Wade would be overturned. That same year, she met Francine Coeytaux — abortion rights activist, health care specialist, and co-founder of Plan C, a nonprofit dedicated to expanding access to medical abortion in the U.S. That grassroots organization is the subject of PLAN C, which was filmed over four years and addresses the increased difficulties of distributing abortion medication during the COVID-19 pandemic. Arriving in select theaters October 6, available on demand November 14.
In My Mother's Skin — Set during the last days of World War II, writer-director Kenneth Dagatan's folk horror film revolves around a family in the Philippines stranded in their own mansion while Japanese forces continue to occupy the country. Aldo, the family's patriarch, flees after word gets out that he's stolen Japanese gold. When the mother falls gravely ill, young Tala (Felicity Kyle Napuli) turns to a forbidden area in the woods and enlists help from a flesh-eating fairy (Jasmine Curtis-Smith) whose intentions are far from good. Streaming on Amazon Prime Video October 12.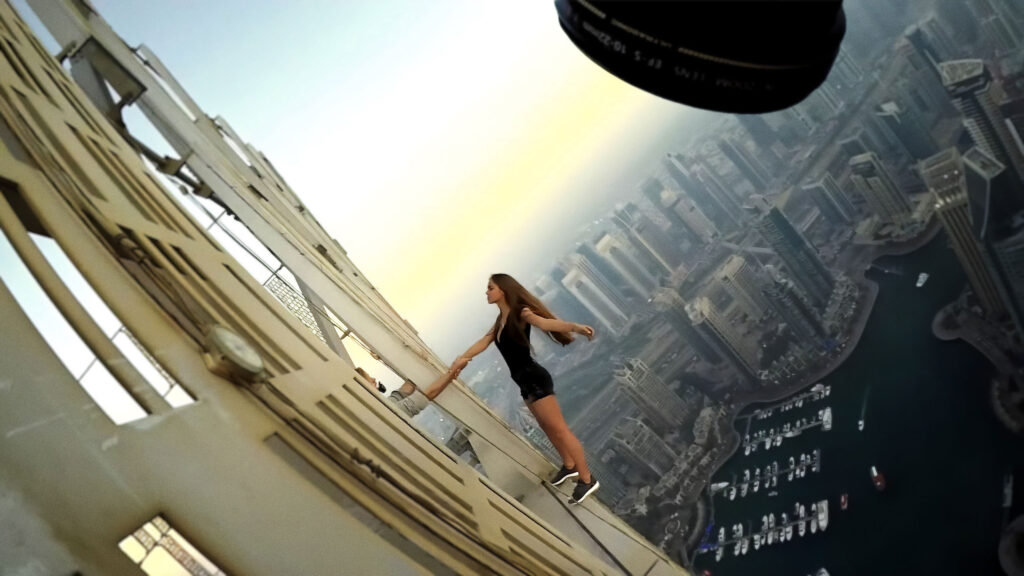 Divinity — Shot in black and white, writer-director Eddie Alcazar's cautionary sci-fi tale transports viewers to an eerie futuristic world where scientist Sterling Pierce (Scott Bakula) has created a serum called Divinity to cater to a population obsessed with immortality. Pierce's son Jaxxon (Stephen Dorff) is in charge of manufacturing the serum now, and he'll have to reckon with the repercussions of his father's invention. Arriving in select theaters October 13.
Onyx the Fortuitous and the Talisman of Souls — Writer-director Andrew Bowser takes his "weird guy" YouTube character, Onyx the Fortuitous, to the big screen in this horror-comedy that pays tribute to campy '80s films of the same genre. Marcus J. Trillbury — who would prefer to be called Onyx the Fortuitous — is a down-on-his-luck nerd still living with his parents. A dose of excitement arrives in the form of an invitation to Bartok the Great's mansion, where Onyx finds himself part of a ragtag group given a supernatural task. Arriving in select theaters October 19.
Another Body — Supported by Sundance Institute's 2021 Catalyst Forum, Sophie Compton and Reuben Hamlyn's unsettling but urgent documentary centers on Taylor, a college student who discovers deepfake pornography of herself online. With no help from the law (the technology used for the harassment isn't illegal), Taylor comes across other women in her community who have been similarly targeted as she attempts to identify the individual responsible for the deepfakes. Arriving in theaters and on demand October 20.
The Persian Version — Leila (Layla Mohammadi), a rebellious Iranian American filmmaker, has a lot on her plate. (Literally, she's eating for two after getting pregnant from a one-night stand with someone she thought was a drag queen — turns out he's an actor, and the fact that Leila's a lesbian is news to him.) When her family gathers together on the occasion of her father's heart transplant, Leila learns a secret that makes her reexamine the strained relationship she has with her mother. Writer-director Maryam Keshavarz's generation-spanning comedy-drama won the U.S. Dramatic Audience Award at the 2023 Sundance Film Festival. Arriving in select theaters October 20.
Radical — Based on the true story that inspired Joshua Davis' 2013 Wired article "A Radical Way of Unleashing a Generation of Geniuses," this Spanish-language film follows teacher Sergio Juárez Correa (Eugenio Derbez) as he implements radical new teaching methods at school in a poor border town in Mexico. By making the kids active participants in his lessons and always reminding them of their potential, Sergio unlocks their talents and instills a new sense of hope. Directed and co-written by Christopher Zalla, this uplifting story won the Festival Favorite Award at the 2023 Sundance Film Festival. Arriving in select theaters October 20.
Beyond Utopia — Madeleine Gavin's revelatory documentary contains footage you have to see to believe, like the everyday horrors of Kim Jong-un's totalitarian regime in North Korea, a country whose isolated state ensures the worst of its government's actions stay out of the headlines. Escape is extremely risky, but that's where South Korean Pastor Seungeun Kim comes in. A defector from North Korea himself, Pastor Kim has an elaborate network of brokers and safehouses working to help people — like the Ro family, escaping in real time in the film — make the circuitous journey into South Korea. This eye-opening film won the U.S. Documentary Audience Award at the 2023 Sundance Film Festival. Arriving in select theaters October 23.
Bad Press — During an emergency session in 2018, the Muscogee (Creek) Nation National Council held a vote to repeal the tribe's free press act. Eyeing the upcoming election year and allegations of unlawful behavior by tribal officials, reporter Angel Ellis and her colleagues at Mvskoke Media put up a yearslong fight to protect an independent free press. Directing duo Rebecca Landsberry-Baker and Joe Peeler's timely documentary won a fitting prize at the 2023 Sundance Film Festival — the U.S. Documentary Special Jury Award: Freedom of Expression. Arriving in select theaters October 27.
Deep Rising — Gerard Barron, CEO of The Metals Company, claims that mining minerals from the seafloor is how we can build a sustainable future and stop being reliant on fossil fuels. But at what cost to the expansive ecosystems of an environment we know so little about? Narrated by Jason Momoa, this documentary directed by Matthieu Rytz examines how a secretive company seeks to exploit the Earth's deep oceans. Arriving in select theaters October 27.
The 2023 Sundance Film Festival Short Film Tour is underway! Traveling to all corners of the United States and beyond in the following months, the 90-minute program features seven short films selected from the 2023 Festival. Check here for dates and venues; see below for October's current schedule.