[Above: Alan Rickman in Bottle Shock]
By Stephanie Ornelas
What do Will Ferrell, Don Cheadle, Cameron Diaz, and Alan Rickman all have in common? They've all starred in Sundance-supported films where wine is a main character. You read that correctly — wine.   
Today is National Wine Day, a day for oenophiles across the country to celebrate their favorite fermented juice. There are tons of good reasons to pop open a bottle of your favorite vino, and we offer a selection of Sundance films that are centered on wine culture and wine drinking to accompany you while you celebrate today. So polish up your go-to wine glass and don't forget your corkscrew. Here are five wine-filled films for you to watch today — stories about friendship, family, politics, and even murder. Sip on that.    
The Last Supper (1996 Sundance Film Festival)
Pour a glass of your favorite red and gear up for Stacey Title's dark comedy that will make you laugh and leave you spooked all at the same time. 
When a stranded student (Ron Eldard) gets a ride from trucker Zack (Bill Paxton), he invites him in for dinner and wine with his four roommates (Cameron Diaz, Courtney B. Vance, Jonathan Penner, Annabeth Gish). But when Zack starts praising Hitler and acting violent toward the group, they make a decision that ends in murder. Rationalizing the act as a service to humanity, the self-proclaimed vigilantes begin to invite more offensive individuals like Zack over for wine and dinner with the intention of making the world a better place. Check here for viewing options.  
Bottle Shock (2008 Sundance Film Festival) 
It's 1976, and winemaker Jim Barrett (Bill Pullman) has risked it all for his dream of making the perfect Chardonnay at his vineyard in Napa Valley. Steven Spurrier (Alan Rickman), a British expatriate living in Paris, is looking for a clever idea to save his wine shop. When Steven travels to Napa Valley and tries Jim's product, he brings a few bottles back to Paris and hosts a blind taste test to educate Parisians on the new wines coming out of California. 
Randall Miller's film is based on the Paris Wine Tasting of 1976 — also known as the Judgment of Paris. Real-life wine merchant Steven Spurrier organized a competition where French judges carried out blind tasting comparisons for Chardonnays and red wines from California and France. "Randall Miller delicately composes Bottle Shock as a cinematic love letter to California's wine country, where he shot the film in its sun-soaked entirety," writes Jennifer Cochis in the Festival Program Guide. Check here for viewing options.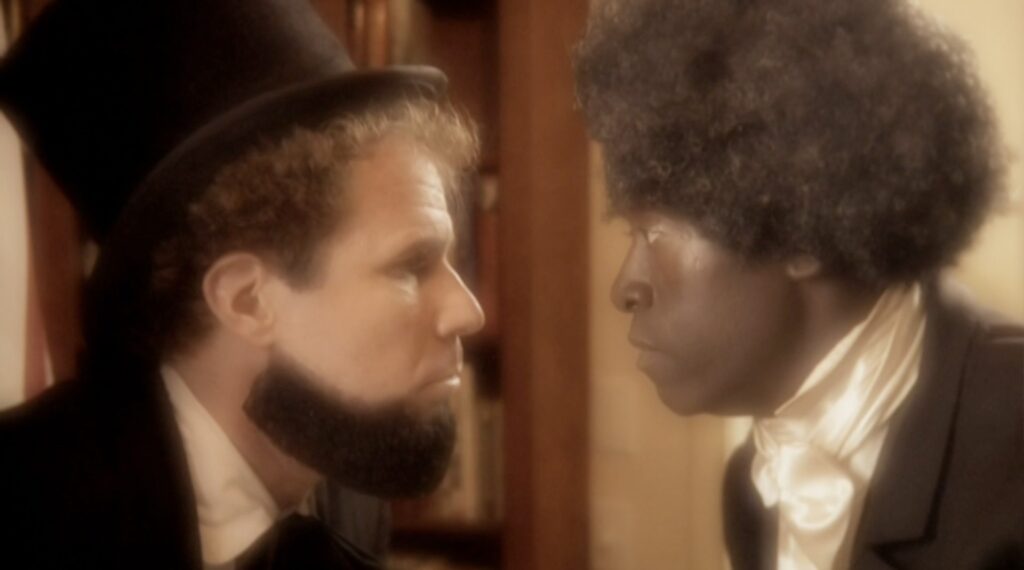 Drunk History: Douglass & Lincoln (2010 Sundance Film Festival) 
Who needs wine-loving friends to drink with when you have comedian Jen Kirkman to enlighten you on some major historical events? Settle in with your favorite bottle of wine (or two?) and check out this hilarious short film starring Will Ferrell, Don Cheadle, and Zooey Deschanel. 
In Jeremy Konner's comedic (and educational) short, Kirkman drinks two bottles of wine before telling the story of how abolitionist and orator Frederick Douglass (Don Cheadle) conferred with President Abraham Lincoln (Will Ferrell) about equal rights for Black men during the Civil War. Watch now on YouTube.
The Perfect Host (2010 Sundance Film Festival)
Grab another glass and have a seat with David Hyde Pierce and Clayne Crawford. Frasier fans might balk at a character of Pierce's drinking anything but sherry, but The Perfect Host's wine-swilling Warwick is just as eccentric as the iconic Dr. Niles Crane. When John (Crawford) is desperate for a place to hide after robbing a bank, he shows up on Warwick's doorstep posing as a friend of a friend from out of town. Over conversation and lots and lots of wine, the two start to realize that looks can be very deceiving.  
"With outstanding performances by David Hyde Pierce and Clayne Crawford, [director and co-writer] Nick Tomnay takes us on a suspense-filled ride where nothing is as it seems. The Perfect Host is a slippery psychological thriller that exposes true human nature and reveals just how far we're willing to go to satisfy our needs," writes Lisa Ogdie in the Festival Program Guide. Check here for viewing options.
Harvest Season (2018 Kendeda Fund Grant)
Mexican American winemakers and migrant workers play an essential role in the wine industry, but rarely are they recognized for their contributions. Bernardo Ruiz's documentary chronicles the lives of people who work behind the scenes of the premium California wine industry during one of the most substantial grape harvests in recent history.
Viewers witness these powerful narratives unfold as wildfires sweep through Napa and Sonoma counties, threatening the livelihoods of small farmers and winemakers who are already facing a growing labor shortage and shifting immigration policies. Check here for viewing options.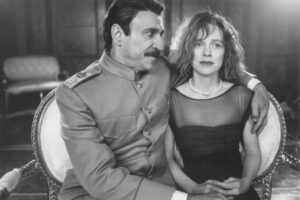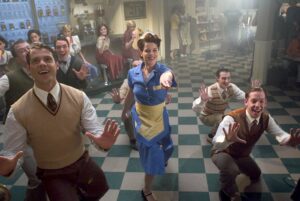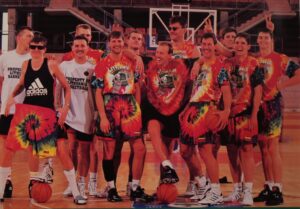 By Vanessa Zimmer
The TVs down at the pub are turned to all-NCAA, all the time. Office workers are talking about brackets, throwing down bets, and wearing team jerseys over their business clothes.