"The Other Dream Team" tells the story of the Lithuanian basketball team's victory over the Russians at the 1992 Olympics. Notice the tie-dye uniforms, a touch from the Grateful Dead. (Photo by Lou Capozzola)
By Vanessa Zimmer
The TVs down at the pub are turned to all-NCAA, all the time. Office workers are talking about brackets, throwing down bets, and wearing team jerseys over their business clothes. Who all called in sick today?
March Madness must be upon us. 
As college basketball teams get down to the annual matter of determining who is best, fans grow giddy. And sports lovers who double as movie lovers, like those of us at Sundance Institute, can't resist recalling our favorite basketball movies.
Stephen Curry: Underrated first comes to mind, fresh as it is out of the 2023 Sundance Film Festival gate — plus the fact that it includes footage of the superstar and his Davidson College teammates making that impressive run at the 2008 NCAA tournament. 
And we're betting even nonsports types will come up with that granddaddy of all underdog sports movies, the unforgettable Hoosiers.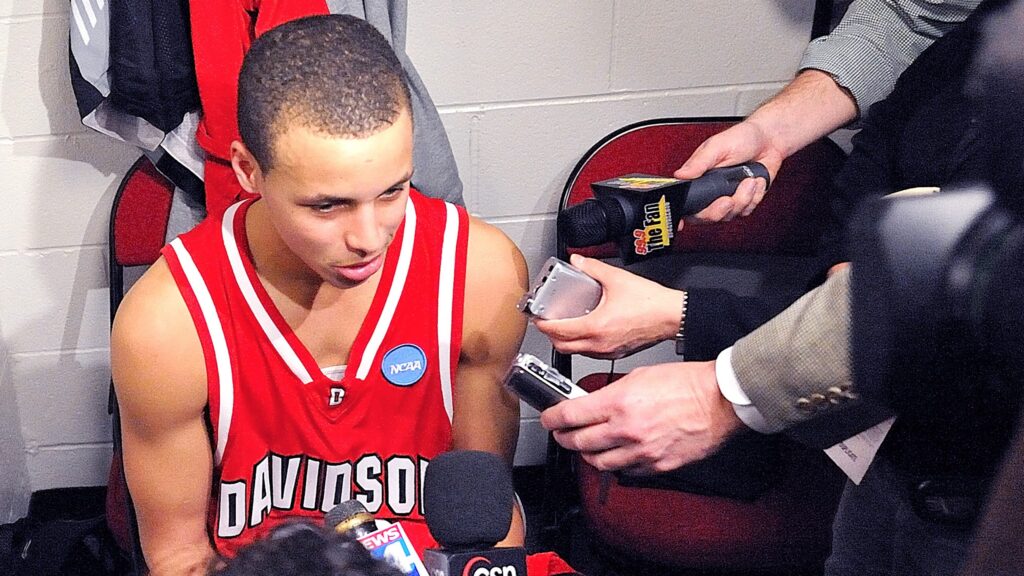 So join us as we head down a memory lane, bookended by glass backboards and orange hoops, of our favorite basketball movies that received Institute support or played the Festival. Can you hear the squeak of rubber soles on the hardwood floors?
No rim. Just net.
Hoosiers (1987 Sundance Film Festival) — In this classic sports underdog story, Gene Hackman plays an unorthodox and demanding coach with a secret past, and Dennis Hopper portrays a former basketball star/current town drunk who becomes his assistant. The film was inspired by the true story of a small-town Indiana team's rise to the state basketball championship in 1954. But it's not only a sports movie: "Hoosiers is really about redemption, second chances and the aspiration to excellence," according to the Festival Program Guide. Hopper was nominated for a Best Supporting Actor Oscar. Available on HBO Max.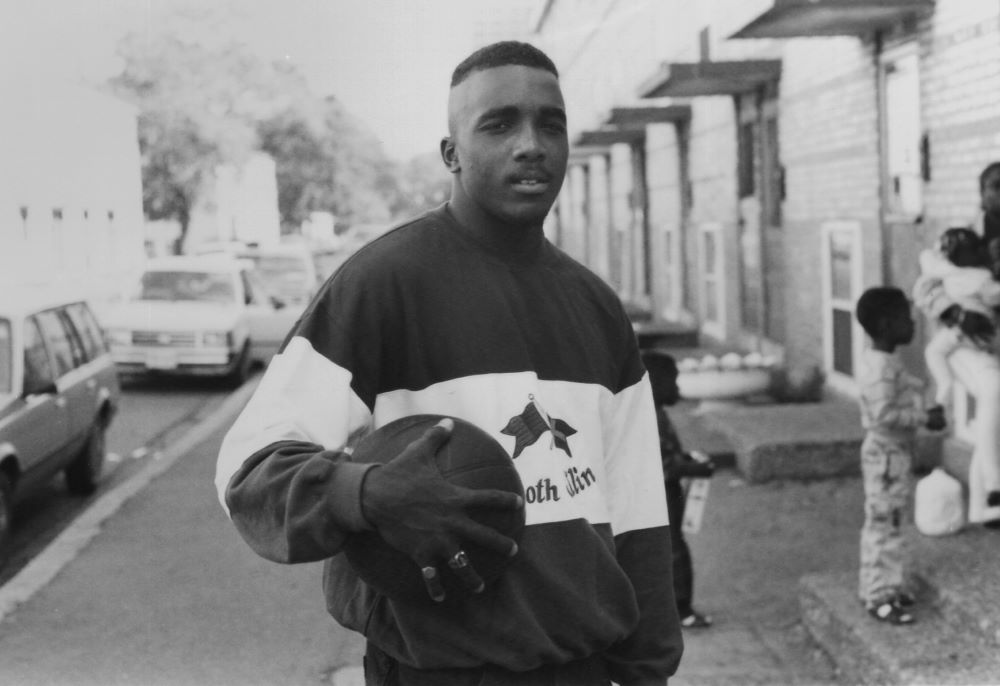 Hoop Dreams (1994 Sundance Film Festival) — This documentary chronicles the lives and high school basketball careers of two inner-city Chicagoans, William Gates and Arthur Agee, who dream of playing professional ball. "The events in the boys' personal lives, the crises in their families, the pressures they feel by being among the best in their business are beautifully revealed and strikingly contrasted," Geoffrey Gilmore wrote in the Festival Program Guide. "This is real-life drama, and the intimacy which the filmmakers have managed to achieve allows for both subtle and dramatic turns of events." The film won the Festival's Documentary Audience Award. Available on Brown Sugar, Crackle, Freevee, HBO Max, Peacock, Plex, Pluto, Shout! Factory TV, Tubi.
Love & Basketball (2000 Sundance Film Festival) — Quincy (Omar Epps) and Monica (Sanaa Lathan) meet as worthy adversaries on the neighborhood basketball court in childhood, and their romance builds as they pursue individual careers in the professional sport. This film was writer-director Gina Prince-Bythewood's feature debut, which she developed with the help of screenwriting and directing labs at the Sundance Institute. Available on HBO Max and Hulu.
Edge of America (2004 Sundance Film Festival) — A Black man (James McDaniel) arrives at Three Nations Reservation to teach English — and reluctantly agrees to coach the ragtag high school girls basketball team. "The team has a lot to learn to break out of its infamous losing streak, but the ultimate question is, who will be teaching whom?" questions John Cooper in the Festival Program Guide. Directed by Chris Eyre and loosely based on a real story. Available on Crackle, Freevee, MGM+, Paramount+, Plex, Pluto, Amazon Prime Video, Roku, UP Faith & Family.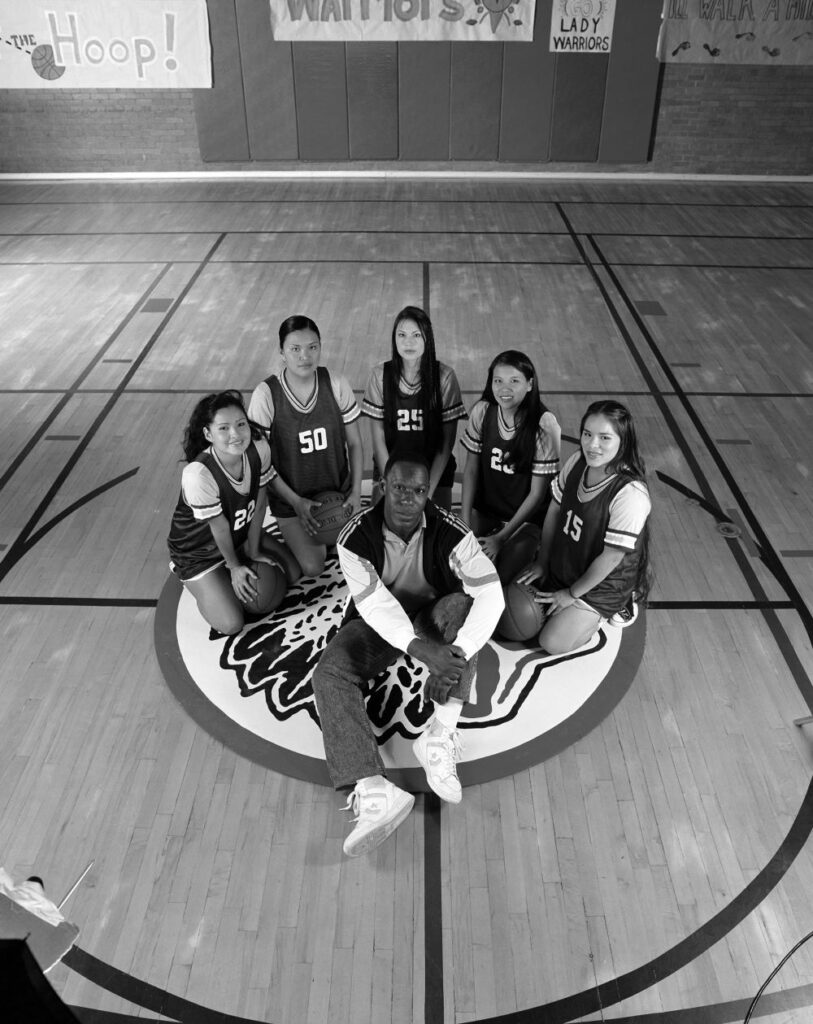 The Winning Season (2009 Sundance Film Festival) — Bill (Sam Rockwell) may be busing tables and drinking way too much, but he was once a basketball star. Can he regain his self-respect and reputation by coaching the girls varsity team at the local high school? "This seemingly ordinary basketball drama resonates with wit and truth, attitude and sharp dialogue, and perfectly toned performances," writes Geoffrey Gilmore in the Festival Program Guide. Available on Freevee, Tubi.
Winning Time: Reggie Miller vs. the New York Knicks (2010 Sundance Film Festival) — In the mid-1990s, one of the big NBA rivalries was between the Indiana Pacers and the New York Knicks. This documentary explores that rivalry by focusing on Pacers star and Knicks-taunter Reggie Miller. Available for rent on Amazon Prime Video.
Baǧlar (2012 and 2013 Sundance Documentary Film Grants) — An idealistic teacher leads a Turkish basketball team in a mission to transcend the poverty, politics, and prejudice created by the long-term Turkish-Kurdish conflict. 
The Other Dream Team (2012 Sundance Film Festival) — In 1992, the same year that the United States Dream Team won Olympic gold, tiny, newly independent Lithuania beat Russia, its former oppressor, for the bronze. The story, which involves some financial help for the team from The Grateful Dead band, unfolds in this documentary.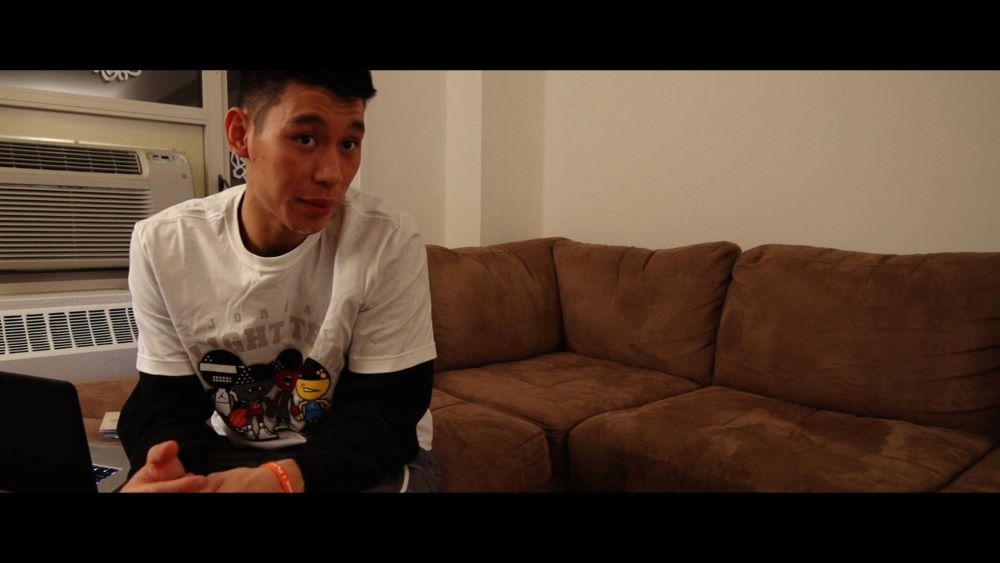 Linsanity (2013 Sundance Film Festival) — Jeremy Lin is among the few Asian American basketball players who have made it to the NBA. He had gone unnoticed for a college scholarship and then went undrafted by the pros despite an outstanding career at Harvard. Then, in 2012, while a backup point guard for the New York Knicks, he unleashed a legendary run. "More than just a film for basketball addicts, Linsanity serves as an insightful study of the way we perceive race in America and shows what is possible if someone believes in himself," according to the Festival Program Guide. Available on Amazon Prime Video, Plex.
Shot in the Dark (2015 ESPN Films Fellowship) — As told in this documentary, the basketball court at Orr Academy, on the West Side of Chicago, serves as a refuge from gangs, guns, and violence for some members of that school's team. Available on Fox Now, Tubi. 
Nation's Hope (2017 Sundance Documentary Film Grant) — Formerly titled Rajada Dalka, this documentary follows the Somali National Women's basketball team in a war-torn region where, according to the Sundance Institute archives, "[C]oach Suad Galow shepherds her team of fearless young women to overcome violent threats and reclaim their place on the international stage."
Stephen Curry: Underrated (2023 Sundance Film Festival) — This documentary traces the rise of a nondescript player to a member of tiny Davidson College's team, which made a heralded run at the NCAA tournament in 2008. As a Golden State Warrior, Stephen Curry has achieved iconic status and is widely considered the best shooter in the NBA. Coming to Apple TV+ this year.