By Stephanie Ornelas 
Making the transition from directing independent film to TV is a complex endeavor — just ask directors Kogonada and Justin Chon, who directed four episodes each of Apple TV's hit show PACHINKO. 
The saga chronicles the hopes and dreams of a Korean immigrant family across four generations as they leave their homeland in an indomitable quest to survive and thrive.
Kogonada and Chon met virtually for Sundance Collab's webinar: Making PACHINKO and the Transition from Indie Film to TV with Directors Kogonada & Justin Chon. Having worked mostly as independent filmmakers on Sundance Festival screenings like After Yang (2022) and Gook (2017) respectively, they discussed the triumphs as well as the challenges that coincide with making the transition, especially when it comes to releasing full control like having showrunners, producers, and a network above you. 
"It's just a lot of people hanging over you," says Chon. "Ultimately, it's not your money. You didn't raise it. So, there is a huge sort of pressure there. It was more about the jump towards commercial on a major platform that was scary." 
Kogonada shares how he was a little apprehensive when he was approached to direct four episodes due to the fact that he really didn't know much about directing TV. But he was more concerned of how he'd feel later on if he didn't move forward with the project. "Maybe I'll regret not saying yes because of the meaningfulness [of the show]. It felt significant."  
And they both acknowledge that the network took a chance on them due to their own unique styles as filmmakers. "The act of bringing us together [as directors] felt like they wanted to approach [the show] in a way that was different," says Kogonada.   
It turns out the PACHINKO showrunners had the perfect formula, because, as different as these artists are, as Kongonada says, "we're cinematically and cosmically connected." Chon couldn't agree more.  
"When I found out Kogonada was the other director — knowing his work and being such an admirer — I thought, 'they wouldn't ask [us] to do it if they were trying to be so traditional.' It seems like they were willing to take a huge risk in being punk rock about the whole thing," Chon explains.
"All the pieces were in place for it to be something exciting. There are incredible strengths that Sue, our showrunner, brings."
Still, when moderator Kim Yutani (Sundance Institute's Director of Programming) asked about the different mindset you have to be in, as an artist, to make the transition from being an indie film director to a TV director, Chon admits that finding that mindset was a huge challenge: 
"As an indie film director, you're so used to following your own gut. One big thing I realized is that nothing is personal. If someone is questioning you or asking you to do something, just remember that everyone's there to do their best work. They are not there to undermine you. Maybe they're just not clear on what you're trying to do. And that's the biggest transition coming from working on smaller teams to a much bigger [one] like this. The mental health aspect was quite difficult because you don't realize at first that everyone has good intentions." 
Those are some things that Chon says he's really working on — staying mentally healthy and not taking things so personal. "It doesn't take away from my mystique to be more forthcoming with my plan or my vision. People need clarity."            
Kogonada candidly talks about how times got so challenging, at one point he began to question whether he wanted to do this process ever again. However he soon realized that directing TV would introduce him to new opportunities as an artist, so long as he was willing to step outside his comfort zone. 
"There was a moment where both Justin and I were crossing paths and thought, 'Never again. We can never do a series.' I think it was about discomfort. I feel comfortable in this space of independent film. There is something comfortable about getting to be the person who makes decisions." 
He continues, "I think stress comes when you are moving to a different place or starting a new job, going to a new school, or in this case, when you start in a medium you think you know. But TV is different and requires different skills. It was stressful to understand that with a lot of pressure about executing everyday."
But with the support of their showrunner and others above them, they learned that directing TV is just a new type of collaboration. And because they were given the space they needed as artists, they ultimately thrived. They had a higher budget and new tools to work with like rain towers and technocranes.   
"I got to play in a way that I didn't ever before," explains Kogonada. "What is space even in the TV context? It took me a minute to realize that our showrunner was us giving more space than what is typical. I can look back and think that there was a lot more generosity than I imagined. If you are an artist and you're used to making your own thing and someone hires you to do art in a cathedral, there's still a larger architect trying to figure out how to put your art in the context of everything else. Understanding that and then seeing the results of [my work] was important. It was humbling in a good way."
With four episodes of PACHINKO (and possibly more) under their belts, Chon and Kogonada now have a fresh perspective of what it's like to be TV directors. And while the process wasn't easy, it certainly seemed worth it. It's quite telling that both artists are already scheduled to direct their own series yet again. 
Sign up for Sundance Collab for free to watch a recording of the full Making PACHINKO and the Transition from Indie Film to TV with Directors Kogonada & Justin Chon and check out the online Sundance Collab course: Directing: Core Elements.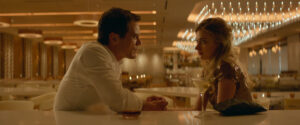 Michael Shannon and Imogen Poots portray the titular characters in writer-director Matthew Ross' thriller "Frank & Lola." By Lucy Spicer Whether or not you're a
Read More »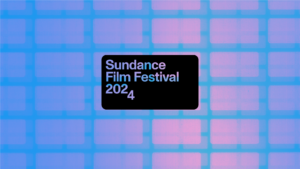 Are you ready for it? Today we're coming at you full blast with the first announcement of the 2024 Sundance Film Festival program. All eyes
Read More »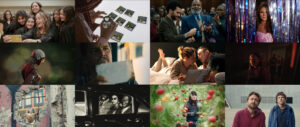 All Eyes on Independents In-Person and Online Ticket Packages and Passes Currently On Sale; Individual Ticket Sales Begin January 11 PARK CITY, UTAH, December 6,
Read More »