One of the most exciting things about the Sundance Film Festival is having a front-row seat for the bright future of independent filmmaking. While we can learn a lot about the filmmakers from the 2023 Sundance Film Festival through the art that these storytellers share with us, there's always more we can learn about them as people. This year, we decided to get to the bottom of those artistic wells with our Backstory questionnaire!
Before Tari Wariebi found filmmaking, he kept an active list of all the things he didn't want to do as a career. That practice was abandoned after he became a McNair Scholar as an undergrad at Syracuse University. "My grad assistant introduced me to an alum from my high school. He was Black, grew up in my same neighborhood, played on the basketball team like I did, and had now forged a legitimate career in the film and TV industry," recalls Wariebe. "At that moment, I knew I could truly pursue filmmaking and find tangible success."
His decision to make films has also yielded something less tangible, but equally real and important. "Every time I [make films], it requires me to grow and stretch, and I feel like a better and more expansive human being after every process."
Wariebi's latest project is We Were Meant To, which screened as part of Short Film Program 2 at the 2023 Sundance Film Festival. The 27-minute short, directed and co-written by Wariebi, follows young Akil as he comes of age in a world where Black men have wings and undertake their first flight as a rite of passage. Below, discover the short film's unconventional casting process, how Wariebi's childhood inspired the project, and why stories of empowerment are vital in the shadow of systematic oppression.
What was the biggest inspiration behind this film?
The original inspiration for We Were Meant To was from folklore, the stories I had grown up watching and hearing about as a kid when my parents would share. West African culture is filled with folklore and allegory. I can think back to bedtime stories my grandma told me when I had trouble falling asleep, littered with allegories, so consciously and unconsciously I was pulling from there.
Films are lasting artistic legacies; what do you want yours to say?
I want my films to say I cared about what was happening to us as a people in this lifetime, and I succeeded in expanding people's ideas of Blackness.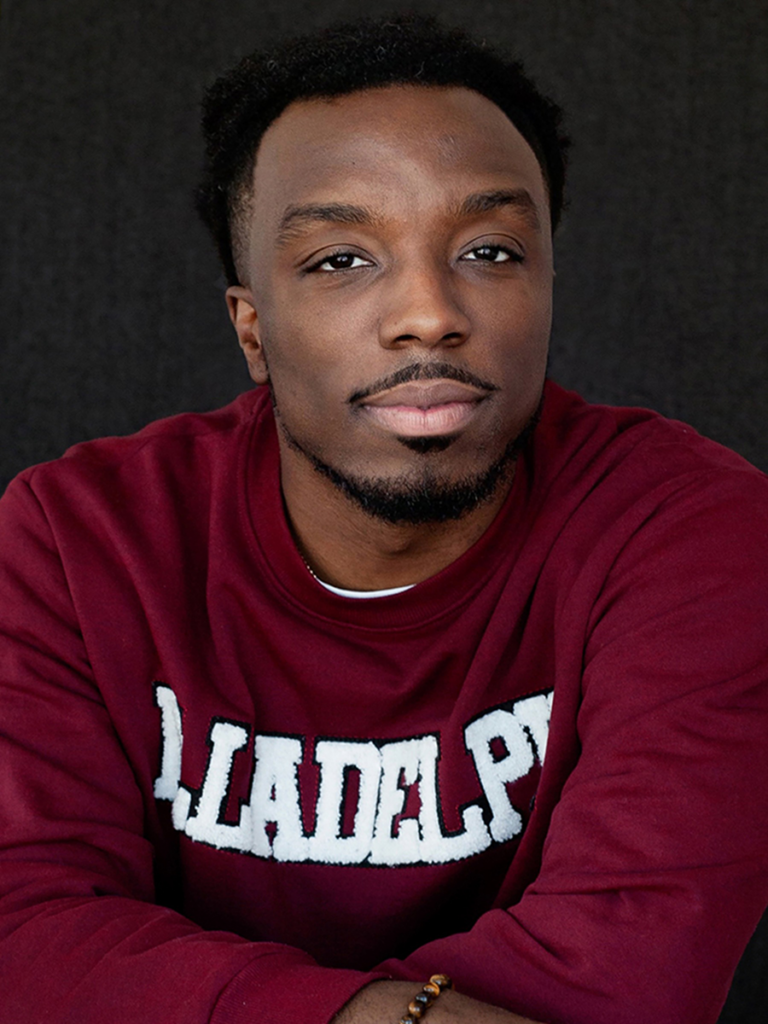 Describe who you want this film to reach.
I want this film to reach every corner of the world — it's universal in its message — but, specifically, every Black boy and girl.
Why does this story need to be told now?
This story needs to be told because our history is steeped in trauma, and although we've depicted that truth quite well in films, We Were Meant To offers more than truth. It provides light in the face of the tragedies we face today, and it offers a note of empowerment and ancestral belief in oneself and, therefore, a push toward self-liberation from some of the systemic oppression we're faced with today.
How do you want people to feel after they see your film?
After seeing our film, I want audiences to feel deeply moved and inspired. Maybe a little teardrop forms in your right eye; let it fall. But seriously, although the film is short, I want an audience to feel full like they got a robust, satisfying experience!
Tell us an anecdote about casting or working with your actors.
None of my cast traditionally auditioned (no sides or tapes). My casting director, Hannah Cooper, allowed me to sit and meet and talk with people, and then I made my choices.
Your favorite part of making the film? Memories from the process?
My favorite part of making the film was the cast and crew; it felt like a big family. One of my fondest memories was shooting one of the more intimate scenes in the bedroom with Akil and his father. I remember being able to hear a pin drop in the house, even in between takes, because everyone was so glued to what was happening in those two scenes.
What was a big challenge you faced while making this film?
Outside of the obvious big challenge that we all faced, which was COVID-19, another big challenge we faced while making this film was creating the wings, finding someone or a vendor who could take my poorly drawn sketch and make what I envisioned come to life so brilliantly. Shout-out to Mother Plucker Feather Company, who came in and saved the day. They were equally excited to try and make something we'd never seen before.
Why is filmmaking important to you? Why is it important to the world?
Filmmaking is important to me because it is the only thing that I do that makes me feel like I am expanding as a person every day, and it continues to reveal something to me about myself. Filmmaking is essential to the world because it's one of the most effective tools for empathy and deep understanding.
If you weren't a filmmaker, what would you be doing?
If I weren't a filmmaker, I'd be a chef, own a restaurant, and travel while journaling about my experience.
What is something that all filmmakers should keep in mind in order to become better cinematic storytellers?
All filmmakers should keep in mind point of view and what they want the audience to feel.
What three things do you always have in your refrigerator?
I always have these three things in my refrigerator: water, hot sauce, and a wilted bag of kale.
What's the last book you read?
The last book I read was After the Rain by Alexandra Elle.
One thing people don't know about me is ______.
I taught myself how to write with my left hand.
What's your favorite film that has come from the Sundance Institute or Festival?
This is a tough one, but my favorite film that has come from the Sundance Institute or Festival is a tie between Love & Basketball and Sorry to Bother You.