One of the most exciting things about the Sundance Film Festival is having a front-row seat for the bright future of independent filmmaking. While we can learn a lot about the filmmakers from the 2023 Sundance Film Festival through the art that these storytellers share with us, there's always more we can learn about them as people. This year, we decided to get to the bottom of those artistic wells with our Backstory questionnaire!
Robert Connolly didn't always plan on being a director. "I was a computer game programmer at school, before giving it all away to become a theater director," he says. "Go figure." On Blueback, Connolly's film adaptation of the beloved Tim Winton novella, the director wasn't the only member of the team with a surprising background: Ilsa Fogg, who portrays protagonist Abby in her teen years, auditioned virtually from her family's goat farm. 
A love of animals and the ocean brought everyone together on the film, which features an abundance of underwater cinematography. The story follows Abby (Mia Wasikowska), a marine biologist who returns to her childhood home in southern Australia to care for her mother, who has recently had a stroke. The audience sees Abby's memories of her younger years as she recounts them in an effort to encourage her mother to speak.  
Below, discover Connolly's favorite things about filming on the ocean, his sources of inspiration, and how he believes filmmaking can impact the world.
What was the biggest inspiration behind this film?
I was inspired by the ocean, the great coral reef and marine sanctuaries along Australia's coast, and the challenges we all face to protect and preserve these worlds. Tim Winton's great novella about the ocean, Blueback, was the perfect work to adapt to create this fable for all ages set in such an incredible part of the world.
I also took great inspiration from our young cast and friends, making a film for my own daughters about the power of activism and the way individuals can have a positive impact as we deal with the environmental challenges we face ahead.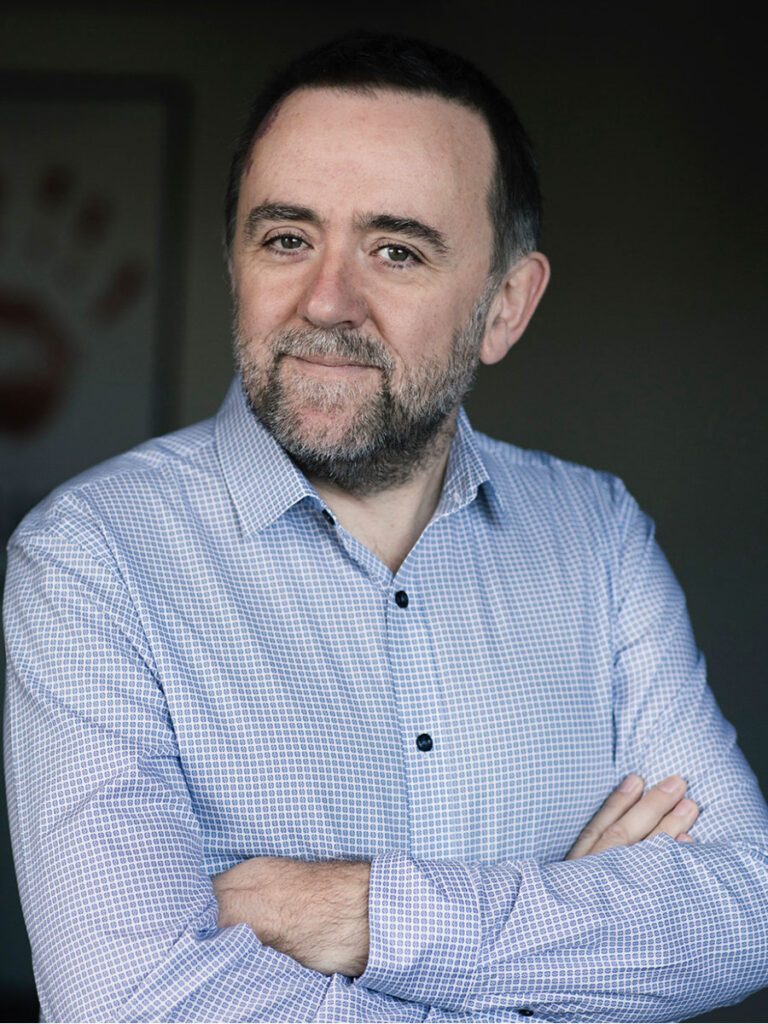 Films are lasting artistic legacies; what do you want yours to say?
The world currently faces such profound environmental challenges, with the health of our oceans an issue of huge and profound concern to me. Blueback is a story with great optimism about the many ways we can help, the difference between local action and global action, and the huge impact of individual choices. It is my hope that Blueback can help inspire activism through a love of our oceans and marine life, joining an important global movement that gives me great hope that we can address the environmental issues we face.
Describe who you want this film to reach.
Blueback was described by author Tim Winton as a "fable for all ages." It is a film with a family audience of all ages inspired by films from our region that include Whale Rider, Lion, and the Australian family classic Storm Boy.
Tell us an anecdote about casting or working with your actors.
Central to the film was casting young Abby, played by Ilsa Fogg at 15. For the film, Ilsa was trained to freedive and does all her own underwater work without any stunt performers. Filming off Bremer Bay, we would use shark mitigation drones to check the water was clear before Ilsa would swim, in some cases 20 meters down on camera.
Your favorite part of making the film? Memories from the process?
Filming in remote Bremer Bay was one of the great adventures of my career. Whales would appear beside our boat, pods of dolphins would interrupt filming, lunch breaks would involve an ocean swim every day. It was a challenging but joyful experience to create a film that takes the audience to such an incredible and remote part of the world.
What was a big challenge you faced while making this film?
Filming above and beneath the water is rare in world cinema, and I know why! It was incredibly challenging to find ways to take actors into the incredible and remote world of the film safely, but all times with an adventurous spirit. We committed to training all the actors to make sure the film could be as real and visceral as possible, and, challenges aside, it was one of the great experiences of my career.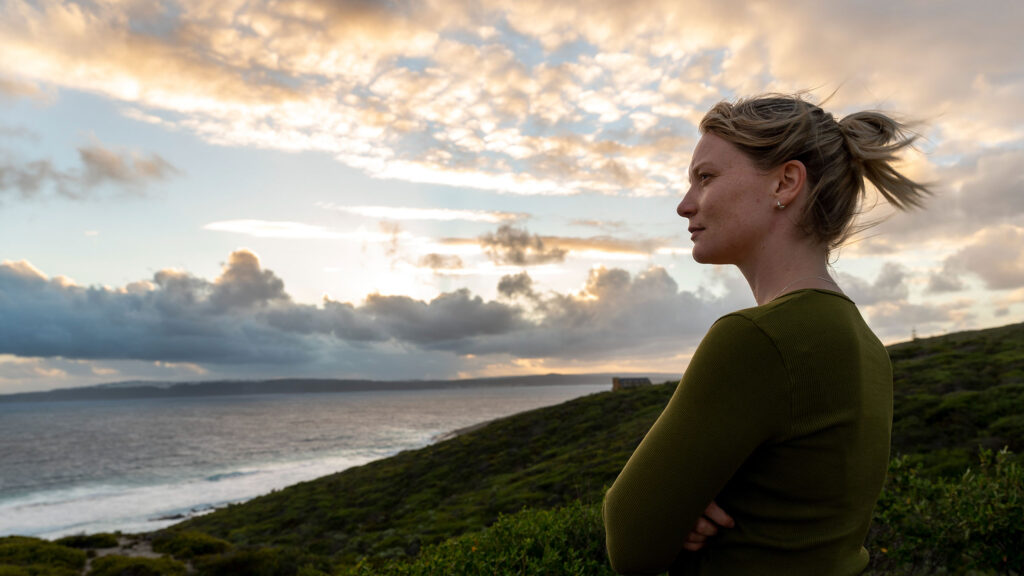 Tell us why and how you got into filmmaking. Why do you do it?
I moved from directing theater to film to expand the reach of the stories I tell to a global audience. The social and political themes of much of my work meant that a larger audience was critical, and we are delighted to take this film about our oceans to a U.S. audience launching at Sundance.
Why is filmmaking important to you? Why is it important to the world?
Stories have a great power to impact the world, to illuminate aspects of the human condition, to inspire change, and to take audiences to places they would never otherwise experience. The unique and individual creative voices in world cinema that have inspired me have provided great insight in ways I can only hope my own work can achieve.
If you weren't a filmmaker, what would you be doing?
I've recently returned to a great love of the literary novel, and although my own writing falls far too short of the great authors I love, I would probably have had a go at being a writer.
What is something that all filmmakers should keep in mind in order to become better cinematic storytellers?
I always encourage emerging filmmakers to be courageous and risk everything. I was given this advice early in my career, "without risk, there is no art." In a world saturated with content, filmmakers need to be bold, distinctive, and willing to reveal their own personal and idiosyncratic point of view to the world through their work.
What three things do you always have in your refrigerator?
Milk. To go with a strong coffee.
Beer. For the end of the day.
Ice cream. I have a sweet tooth.
What's the last book you read?
Klara and the Sun by Kazuo Ishiguro
Early bird or night owl?
Night owl. I like to sleep in.
What's your favorite film that has come from the Sundance Institute or Festival?
There are far too many to list! However, with Blueback in mind, I took great inspiration from Niki Caro's Whale Rider.