One of the most exciting things about the Sundance Film Festival is having a front-row seat for the bright future of independent filmmaking. While we can learn a lot about the filmmakers from the 2023 Sundance Film Festival through the art that these storytellers share with us, there's always more we can learn about them as people. This year, we decided to get to the bottom of those artistic wells with our Backstory questionnaire!
Writer-director Liz Sargent's films blend fiction and reality. "As I find my grounding as a writer-director, I realize that the hearts of my stories are written from my emotional point of view," she says. "Often my films are not reflecting on the past but trying to control my fear of the future."
Sargent's short film Take Me Home examines the very real fear of how a family with disabled individuals copes once the parents pass away. The reality of the scenario is heightened by Sargent's choice to cast her intellectually disabled sister Anna in one of the main roles. "The set was my parents' home, my mother played herself, and I felt a need to protect Anna in this situation, where her mother would portray herself dying," she explains. "So keeping my artistic clarity was a challenge when I was also deep in reality."
You can catch Take Me Home as part of the 2023 Sundance Film Festival Short Film Tour — check here for more information about dates and venues. Below, discover how Sargent got into filmmaking, one of her favorite memories from the process, and why this story needs to be told now.
What was the biggest inspiration behind this film?
My parents are incredible people who had four kids and adopted seven, several of whom have disabilities. It is a magical story, a heroic story, but what is the story that we don't look at? Examining the uncomfortable part is where we find a pure, unique beauty. My youngest sister, Anna, has little short-term memory and has difficulty articulating herself, but she is witty, stubborn, loving, and hilarious. Anna is one of the most amazing people I know. I love her deeply.
Films are lasting artistic legacies; what do you want yours to say?
That a woman with an intellectual/developmental disability can have self-agency, and her quiet voice can be UNIQUE and POWERFUL.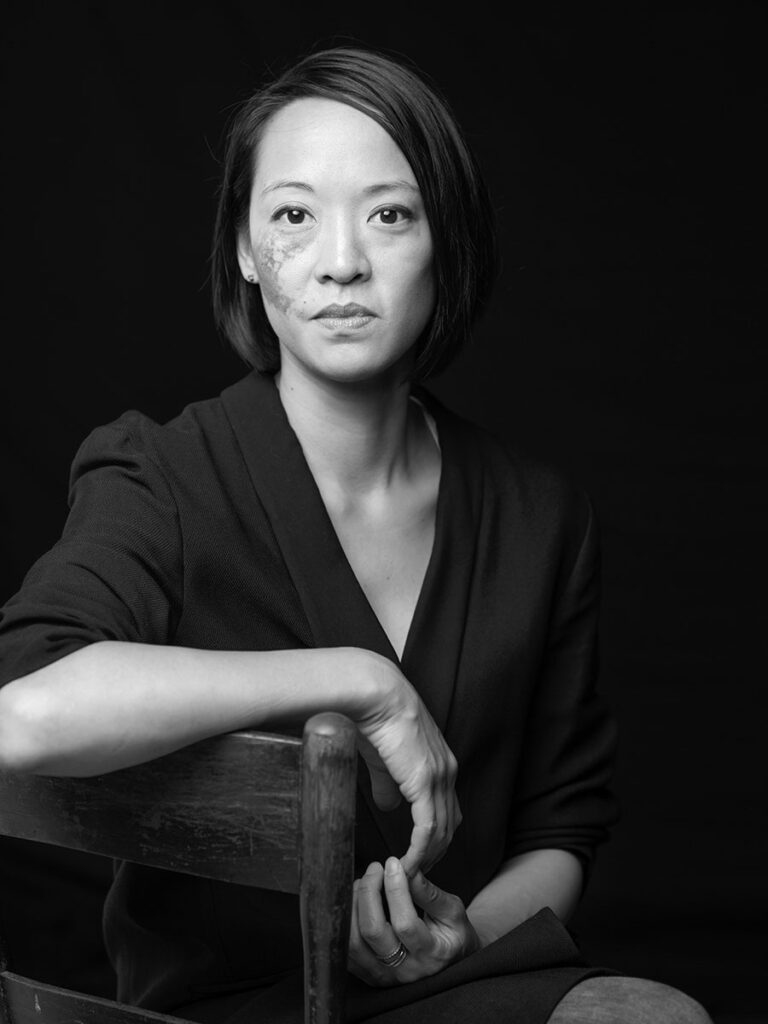 Describe who you want this film to reach.
Siblings of persons with disabilities often have the longest relationship with that person. Many families function at capacity, living beyond their means, and do not have the knowledge or network for future planning. I hope this film will open up conversations to talk about the future so these people don't get left behind. The world could work better.
I see aging, mental illness, and disability in similar categories when it comes to the futile health-care system — it can be overwhelming and you need to have an "able" advocate to get caretaking that should be a basic human right.
Why does this story need to be told now?
Because it should have been told many years ago. It is a conversation that we avoid in America.
How do you want people to feel after they see your film?
I want the audience to feel deeply connected to Anna's unique experience in the world. I hope it will equalize Anna and make the audience think about the way we listen to people with intellectual disabilities.
I want them to realize that this world is totally insufficient and unsupportive to these families.
Tell us an anecdote about casting or working with your actors.
This was the first time Anna, my intellectually disabled adopted sister, was called on to be an actor. She generally doesn't like new situations, but she loves people, and she loves to be engaged. During this film shoot, she was challenged, and I saw a clear development on the set — she was brave, confident, and, by the end of it, knew exactly what to do. In one of the last shots, she started the scene, then when it was over said, "OK — that's it." She basically called "cut."
We never explained "tail slate" to her, but at the end, she said, "That means it's done, right?"
And, of course, she was right as usual.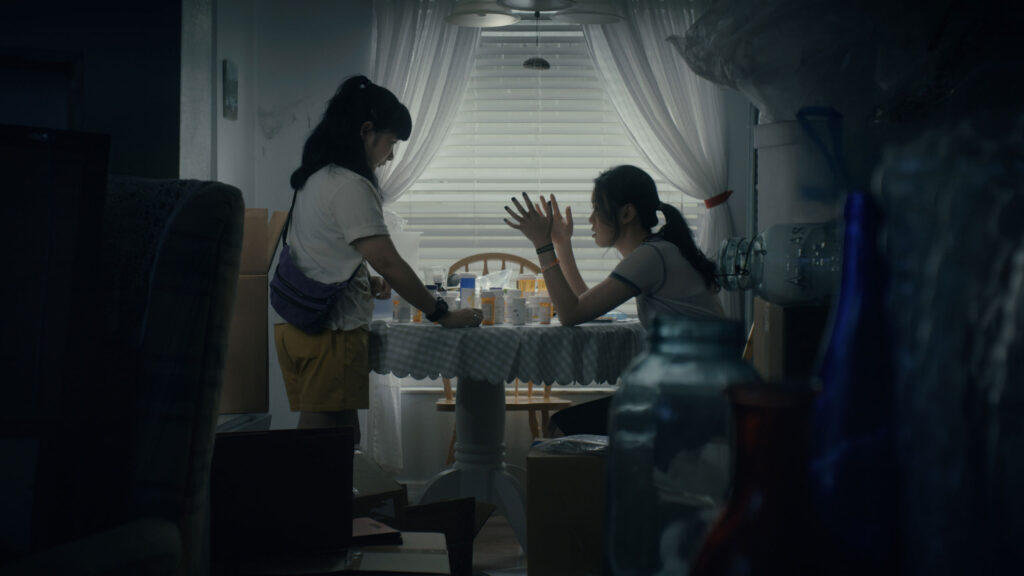 Your favorite part of making the film? Memories from the process?
One of my favorite moments was when I was taking a break with my other sister Molly (the co-guardian/associate producer). We were laughing in the trailer while Anna was getting her hair done. Our hair and makeup artist, Lera Juno, had to keep redoing Anna's braid. Anna could feel her frustration. So, she turned to us and said, "I'm sorry, but you two need to calm down. You are too loud, and SHE needs to focus, and I need to center myself. I love you, but you really need to chill." She was so direct and articulate and right.
Tell us why and how you got into filmmaking. Why do you do it?
My background is in modern dance and experimental theater. But I realized I wanted to tell more personal stories that captured intimate, ephemeral moments.
I grew up in a family of 11 kids (seven of whom are adopted). I am proud to have siblings who have struggled with PTSD, borderline personality disorder, intellectual/developmental disability, and trans identity, and I've been exploring my own Adoptee trauma and Korean identity. I want to tell these kinds of stories in complicated ways — grounded, reflective, and dimensional.
Filmmaking has been a way to process intense experiences that I can't control or understand. How do I see the world through the eyes of someone that I have a complicated, deep love for? How can I make a story that is fair to all characters? My work often examines cultural divides, intimate harrowing moments, and transcending language.
If you weren't a filmmaker, what would you be doing?
I'd have a tiny storefront where I'd make silly custom crafts for people that ONLY they would enjoy, and I'd name the store Inside Jokes.
What three things do you always have in your refrigerator?
LaCroix, beer, garlic-chicken sausage
One thing people don't know about me is ______.
I am a non-professional-professional-no-budget-house-reorganizer for friends when they leave town.
Early bird or night owl?
I'm a night owl, but I'm more productive in the morning — if you can wake me up.
What's your favorite film that has come from the Sundance Institute or Festival?
Lulu Wang's The Farewell. The way Wang examined the personal in her story and the gorgeous framing of every shot is a touchstone for me in my filmmaking.