By Vanessa Zimmer
Ahmir "Questlove" Thompson and Siân Heder have been on winning streaks that are essentially a mirror image of each other since the 2021 Sundance Film Festival — right on up to this year's Oscars, when Thompson's Summer of Soul (…Or When the Revolution Could Not Be Televised) won Best Documentary and Heder's CODA won Best Picture.
At the ending of the Festival in February 2021, Heder and Questlove snagged the Audience Award

and

the Grand Jury Prize, she in U.S. Dramatic and he in the U.S. Documentary category. 

In October 2021, each was bestowed a Sundance Vanguard Award, given to two individuals who define the originality, innovation, and independent spirit upon which the Sundance Institute was founded.

At the Academy Awards in March 2022, their films nabbed twin wins in the top film categories.
Add to that Heder's Oscar for Best Adapted Screenplay and Thompson's Grammy for Best Music Film and nomination for a Peabody Award, and we'd say the two storytellers are hot commodities right now. What's more, both exhibit genuine humanity and passion, as you'll see if you read on. (For the full video of the Vanguard Award program and the directors' thoughts, click here.)
Ahmir "Questlove" Thompson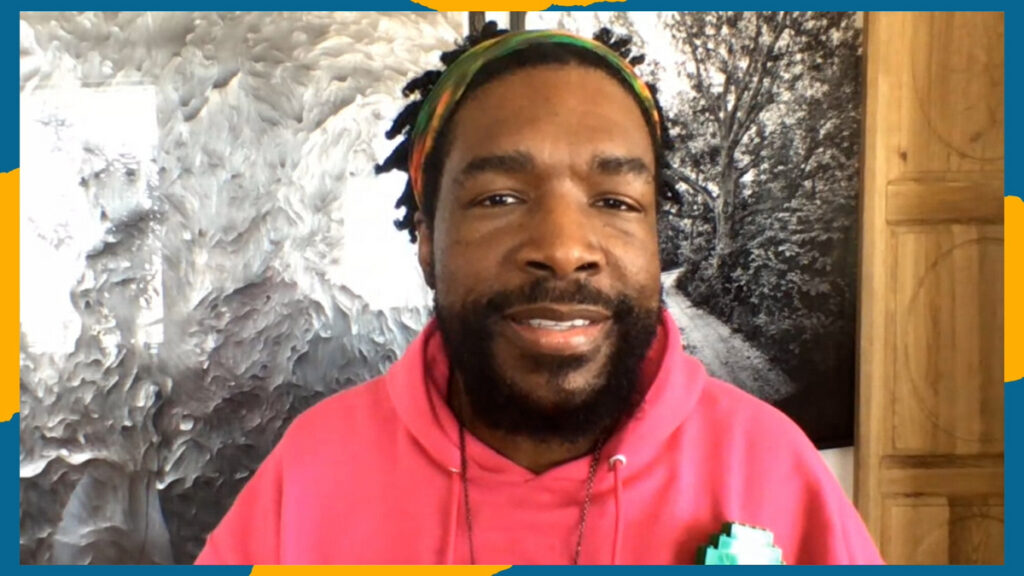 Mavis Staples and Mahalia Jackson share a single microphone with gospel-driven, gutsy, tonsil-revealing vocals on "Precious Lord." A mini-skirted Glady Knight sings "I Heard It Through the Grapevine," the three Pips in white suits harmonizing and dancing flashy choreographed steps behind her. Sly and the Family Stone, with Sly's game-changing band of artists not dressed in suits and ties — including a white drummer and a trumpet-playing woman singer — stroll onstage to perform "Everyday People," a call for unity and equality.
That's just a tiny sampling of the Harlem Cultural Festival of 1969, which took place over six weekends in front of 300,000 people in Mount Morris Park and echoed the message of "Everyday People" and the theme of Black pride. With amazingly pristine audio and video, Thompson's debut feature film, Summer of Soul, brought to light (and life) that 50-year-old celebration in the heart of Harlem.
Summer of Soul offered up "a jolt of joy at a time when we really needed it," said actor/rapper Common, when presenting Thompson his Vanguard Award in 2021. Released deep in the pandemic, amid worldwide protests and political division, the world was obviously ready to receive it.
Thompson sees a parallel between now and then. The Black community in 1969 was reeling from the 1968 assassinations of admired leaders Martin Luther King and Bobby Kennedy, as well as that of civil rights activist Malcolm X in 1965 and President John F. Kennedy in 1963.
"The significance of this [Harlem Cultural Festival]… was this was a community trying to heal," said Thompson on The Daily Show in February.
Afterward, people weren't aware of the Harlem Cultural Festival like they were of Woodstock, held the same summer. Drummer of the long-lived hip-hop band The Roots, which now serves as the house band for The Tonight Show With Jimmy Fallon, Thompson (the show's musical director) received a message backstage in late 2017 that two men had footage of this huge event and wanted to share it. At first, Thompson didn't believe it really happened, and neither did his friends: "How come I never heard of this?" he marveled on The Daily Show.
 It dismays me that we had to come this close to extinction.
Ahmir "Questlove" Thompson
But as it turns out, some 40 hours of footage sat in a basement for half a century, after the promoters made the rounds and couldn't persuade anyone to distribute it. Thompson put the footage on a 24-hour loop in his home (including the bathroom!). "I kept notes on what gave me goosebumps," he told Fallon during an episode of The Tonight Show in 2021. 
He cringes at the thought of what almost became an erasure of Black history. "It dismays me that we had to come this close to extinction," especially with the multitude of household names performing at the concert, Thompson says in an interview on Cinema Cafe at the 2021 Sundance Film Festival. "I should have grown up watching this."
Originally, Thompson planned on curating a setlist of 15 or so songs, he says during the Vanguard presentation. But the pandemic set in, and he started diving deeper. The timeline meant that many "witnesses" to the concerts might be in their eighties by now — but Thompson went down that "rabbit hole," as he describes it in the Cinema Cafe event. His interviews with those who attended the festival (among them, several schoolgirls in the neighborhood who lied to their parents in order to slip out and see the concerts), some of the artists, and others in the music industry enriched the story.
Thompson has been basically awed during this period in his life. He couldn't understand why producers David Dinerstein and Robert Fyvolent insisted he direct the film when he was a "first-time driver." The Sundance awards took him aback because he didn't realize when he submitted his film that there was a contest involved. He struggled for words when accepting his Oscar, so emotional was he. 
After the Academy Awards ceremony, he confesses to flying back home to New York while  "spooning" his Oscar for fear it might be stolen. He returned to work at 30 Rockefeller Plaza without a wink of sleep. 
Fallon could barely contain his excitement for his friend: "Everybody who knows you loves you," he said in welcoming Thompson back to the show. "It couldn't happen to a better dude."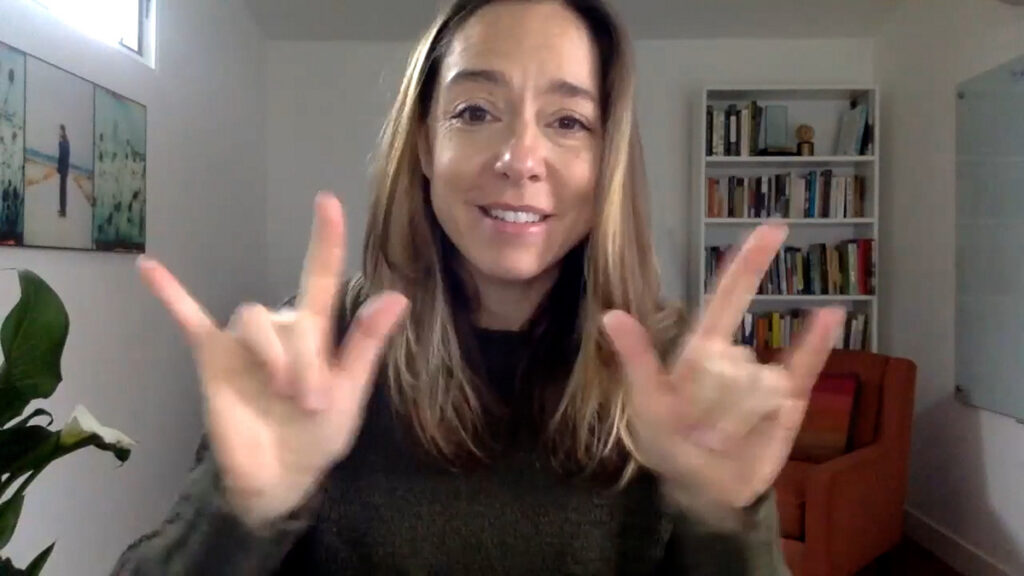 CODA — the poignant, humorous, and uplifting coming-of-age story of the only hearing child in a feisty deaf family that makes its living fishing off the coast of Gloucester, Massachusetts — also found America's heart this year. Underdog from start to finish, it snuck up from behind and took a surprise Best Picture win at the Oscars.
Like Summer of Soul, it's another story that almost wasn't told.
"The integrity of a story lies in making the right casting," writer-director Heder avows in the 2021 Vanguard Awards ceremony. She believed that deaf actors must play the deaf roles in her adapted screenplay, not hearing actors, no matter how talented, popular, and proven in attracting audiences. If that couldn't happen, "[CODA] shouldn't be made at all."
Running into difficulties in the long trek to getting backing, Heder consoled herself that writing the adapted screenplay, in itself, was a fulfilling and life-changing experience: "I made my peace with maybe that's enough."
As an outsider to the deaf community, Heder from the very beginning felt a deep responsibility to authentically reflect deaf culture and the experiences of a CODA family. "I couldn't tell it alone," she understood. So, she began researching — mostly talking to CODAs (Children of Deaf Adults) and members of the deaf community. She immersed herself in American Sign Language. 
Heder also began attending deaf theater productions. She came across Troy Kotsur in an Edward Albee play at Deaf West Theatre in Los Angeles. "This guy is amazing, oh my God," she immediately realized. He became family patriarch Frank Rossi, the lean, bearded, and expressive father — a performance that earned Kotsur a Best Supporting Actor Oscar.
"Troy is just a crazy, amazing improviser, so any joke I wrote, he took 10 steps further than I thought it could go," Heder muses.
Oscar-winning Marlee Matlin played wife and mother Jackie, but other cast members were virtually unknown. Daniel Durant played the son Leo, and Emilia Jones played the role of Ruby, the hearing daughter who helps her close-knit family communicate with the hearing world. When Ruby joins the high school choir and discovers a passion and talent for singing, the prospect of her going to music school throws the family for a loop. 
Again, Heder insisted upon integrity in the casting of Ruby: "I wanted a 17-year-old who can sing her ass off." And that's what she got. Jones might have been a couple of years older than that, but she certainly met Heder's vocal requirements. 
A real-life CODA, Jack Jason, told Heder he felt like he was the wire between two telephone poles. Jones got that right, too. As for Heder: "I get to be the current that carries the story along the wire and out into the world."
The movie feels real and authentic, and it feels the way I wanted it to feel.
Overall, the dynamics of the Rossi family proved heartwarming and heartrending, and often peculiarly funny. In fact, the entire cast won a Special Jury Prize for Ensemble Cast at the 2021 Festival.
"The movie feels real and authentic, and it feels the way I wanted it to feel," says Heder.
In accepting the Vanguard Award, Heder expressed the hope that her film will live up to the name, leading to more storytelling about the deaf community by deaf actors. "Vanguard" implies the leaders of new ideas, she says, as well as the foremost part of an advancing army.
Heder wrote the screenplay in English, which then required reworking line by line to translate into a language that cannot be directly translated. American Sign Language masters Alexandria Wailes and Anne Tomasetti spent hours with her, discussing the meaning of the lines and how they should be interpreted via ASL. Half or more of the dialogue in the film is in ASL.
The film was shot in Gloucester, a working-class town about 50 minutes from Cambridge, where Heder grew up. She remembers willing herself to jump off the quarry cliffs that Ruby and Miles dove from in the movie.
Heder grew so enamored of Gloucester during filming that she bought a place there. Curiously,  she kept expecting to see the Rossis around town: "I literally was expecting to run into them. Like, I felt like the Rossis lived in that town."
With a background in TV work (overseeing the writing and production, with overall creative control, for Little America on Apple TV+, for one), Heder has thought seriously about developing a series based on this family. So close does she feel to her cast: "Anything I could do to keep working with this group of people, I would want to do," she says. 
The feeling was apparently mutual — attested to by Matlin's presentation of the Vanguard to Heder. She praised Heder's vision and called her an "actor's director" for the trust she places in her actors. "Congratulations," Matlin said. "I love you."
To sign up for an eight-week, self-paced course on Directing Actors at Sundance Collab, click here.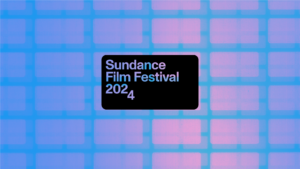 Are you ready for it? Today we're coming at you full blast with the first announcement of the 2024 Sundance Film Festival program. All eyes
Read More »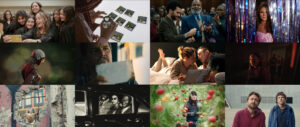 All Eyes on Independents In-Person and Online Ticket Packages and Passes Currently On Sale; Individual Ticket Sales Begin January 11 PARK CITY, UTAH, December 6,
Read More »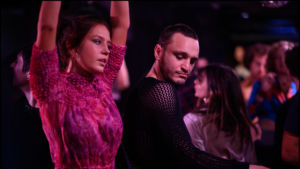 This morning, Joel Kim Booster and Natalie Morales announced the nominations for the 2024 Film Independent Spirit Awards and we were once again reminded what
Read More »