2024 Festival Passes and Packages On Sale Now!
Save the Date! The 2022 Sundance Film Festival is set for January 20 – 30.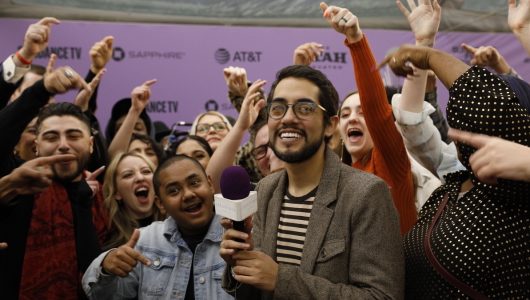 2024 Festival Program Will Be Announced on December 6!
You've been waiting all year for this! The slate of films for 2024 will be announced December 6. Be sure to buy a pass or package now to secure a seat for all your favorite films.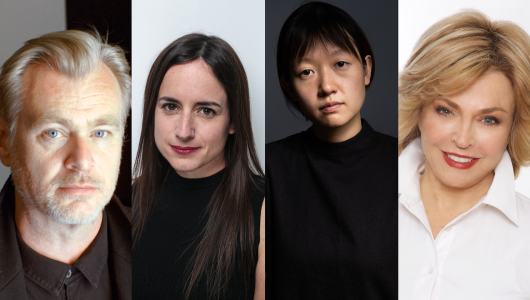 Opening Night Gala: Celebrating 40 Years Presented by Chase Sapphire®
Mark your calendar for January 18 when we kick off the 2024 Festival and honor Christopher Nolan with the first-ever Sundance Institute Trailblazer Award, and Celine Song and Maite Alberdi with the annual Vanguard Award Presented by Acura.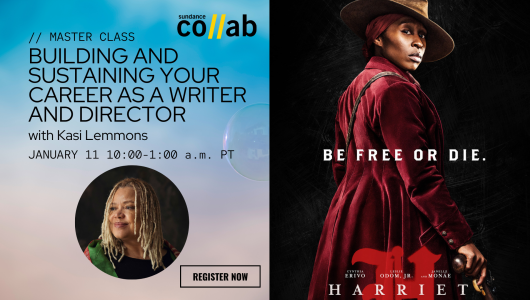 Master Class: Building and Sustaining Your Career as a Writer and Director with Kasi Lemmons
On January 11, learn about different types of pitches, what not to do, navigating setbacks, and general advice from award-winning filmmaker and actor, Kasi Lemmons.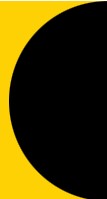 Advisor Studio: Inside Hello Sunshine – A High-Level Perspective with Lauren Neustadter
Join us on December 8 for this live discussion.
Insider Session: Applying to the Sundance Native Lab Fellowship and (WT) Graton Collab Artist Opportunities
On December 13, learn about applying from Institute staff.
Master Class: Building and Sustaining Your Career as a Writer and Director with Kasi Lemmons
Join us on January 11 for this live and interactive discussion.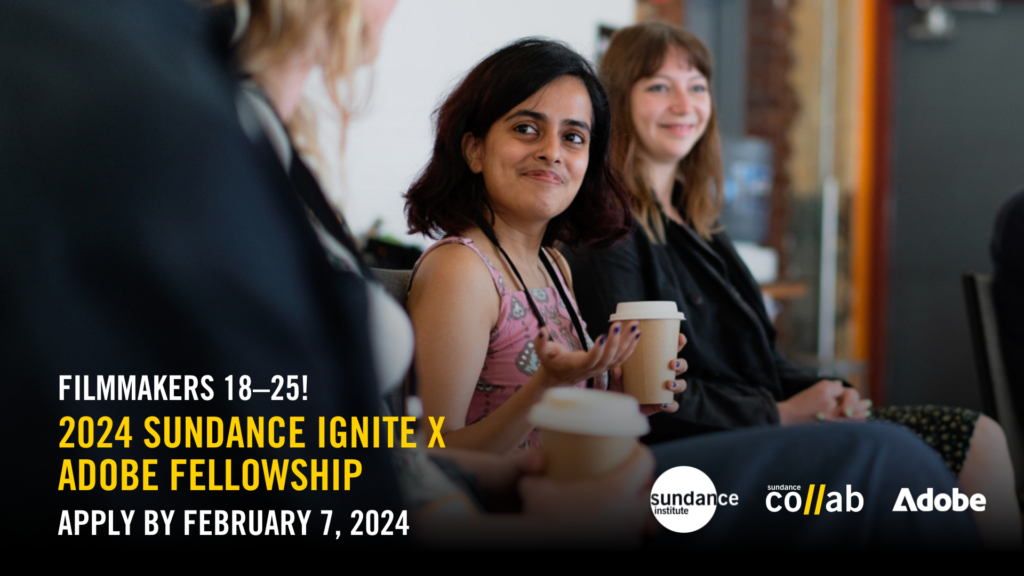 Apply for the 2024 Sundance Ignite x Adobe Fellowship
Are you 18–25 and looking to take your filmmaking career to the next level? Share your artistic vision by submitting a completed short film and show us where you want to go by sharing a project that you're currently working on. Selected artists will receive mentorship, unique resources like an Adobe Creative Cloud membership, and the opportunity to attend the 2025 Sundance Film Festival.
About The Sundance Institute
Founded by Robert Redford in 1981 with the mission of fostering new voices in American storytelling, the nonprofit Sundance Institute is a champion and curator of stories for the screen. Today, our team of 165 employees works year-round to offer 12 labs and intensives, grants exceeding $3 million, and ongoing mentorships that support more than 1000 artists each year. Each January, the Sundance Film Festival brings artists and audiences together for the premieres of groundbreaking work, and year-round, the Institute hosts a variety of public programs to amplify original voices, inspire new ideas, and rally our community in support of independent storytelling.