The Sundance Institute hosts community events for Utahns year-round, offering access to free public programs and screenings featuring films from Sundance-supported artists.
We aim to create meaningful relationships by serving as a connector for local artists, theater groups, and film organizations. We also work with more than 150 nonprofit, civic, and cultural organizations; seven colleges and universities; and 90 high schools. Our programs invite national and international filmmakers to help audiences engage with new artistic ideas, to enrich civic dialogue, and to spark social change.
If you live in Utah, sign-up for our mailing list and check the box "Institute Insider."
The proposal checklist outlines the application requirements for the Sundance Institute Documentary Fund's Winter 2021 grant cycle. The application is now open and the deadline is July 26th 2021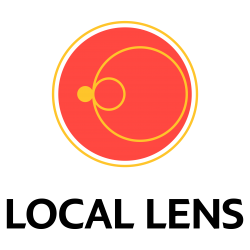 To increase access to the Sundance Film Festival, we host free local film screenings and provide complimentary tickets or passes to underserved communities through our Local Lens initiative. Our outreach efforts include working with nonprofits, universities, and cultural institutions that advocate for gender justice, racial equity, immigrant and refugee rights, the environment, education, and physical and mental health.
These screenings bring together filmmakers and the people their films were made for. For many artists, participating in community screenings are a career highlight. They're eager to build connections; engage young diverse audiences; and exchange ideas with artists outside the film industry.
Free Film Screenings for Utahns
For the 2022 Festival, we planned a selection of free online screenings and Q&A's with Directors from around the world to welcome new and returning film lovers across Utah. Additionally, we hosted free Best of Fest screenings, where we exhibited award-winning fiction and nonfiction features from the 2022 Festival.
Registration is now closed.
Thank you for joining us at the 2022 Sundance Film Festival!
Saturday, January 22
CALENDAR GIRLS
Watch the Q&A recap featuring Maria Loohufvud (Co-Director) and Love Martinsen (Co-Director).
Thursday, January 27
LA GUERRA CIVIL
Watch the Premiere Q&A recap featuring Eva Longoria Bastón (Director), Grant Best (Producer), and Oscar De La Hoya.
NANNY
Watch the Q&A recap featuring Nikyatu Jusu (Director), Nikkia Moulterie (Producer), and Anna Diop (Cast).
A LOVE SONG
Watch the Q&A recap featuring Max Walker-Silverman (Director).
Friday,  January 28
TIKTOK, BOOM. 
Watch the Q&A recap featuring Shalini Kantayya (Director).
Saturday, January 29
BEST OF FEST – FIRE OF LOVE
Watch the Premiere Q&A recap featuring Sara Dosa (Director), Shane Boris (Producer), Ina Fichman (Producer),
Erin Casper (Editor), and Jocelyne Chaput (Editor).
BEST OF FEST – EMERGENCY
Watch the Premiere Q&A recap featuring Carey Williams (Director), K.D. Dávila (Screenwriter), and cast members RJ Cyler, Donald Elise Watkins, and Sebastian Chacon.
Sunday, January 30
BEST OF FEST – THE EXILES
Watch the Premiere Q&A recap featuring Ben Klein (Co-Director) Violet Columbus (Co-Director), and Christine Choy.
BEST OF FEST – 892
Watch the Premiere Q&A recap featuring Abi Damaris Corbin (Director), Kwame Kwei-Armah (Screenwriter), and cast members John Boyega, Nicole Beharie, Connie Britton, and Olivia Washington.
Student Screening Program
Inspire the Next Generation of Storytellers

The Sundance Institute | George S. and Dolores Doré Eccles Foundation Student Screening Program offer Utah secondary school students the opportunity to participate in one of the world's top film festivals. In 2021, we introduced a new online platform for our Student Screening Program to help introduce young minds from across the state of Utah to new forms of artistic storytelling and engage with filmmakers in a post-screening Q&A.
Who Can Watch?
This program is open to Utah-based students in grades 9–12. Films are specially curated for students and include content advisories, film descriptions, and classroom discussion guides.
To participate in the Student Screening Program, email studentprograms@sundance.org.
Explore this year's films!
Tuesday, January 25
UTAMA
This screening has passed.
Wednesday, January 26
THE TERRITORY
This screening has passed.
Thursday, January 27
TIKTOK, BOOM.
This screening has passed.
The Art of the Short was available online via Sundance Collab for the duration of the Festival (January 20 – January 30).
Program 1
Program 2
Program 3
Program 4
Program 5
Opportunities for Young Adults 18-25
Ignite Day
Sundance Ignite identifies and supports new voices and talent from the next generation of filmmakers and fosters fresh audiences for independent storytelling.
Here's what some #sundancelocals have to say about past film screenings.
For me this was the most rewarding screening of the festival…the depth of engagement and overwhelmingly positive response from the students made every moment of the four years we took to make the film feel worthwhile.
This film gave me a much better perspective of my own life's place in this world. I see my privilege, environment, and education so differently.
I think this film perfectly encapsulated teenage angst and feelings of uncertainty with family and growing up. I was really happy to see more Asian American representation on screen as well, defying the harmful model-minority myth. Overall the film was really heartwarming and beautifully done.
These screenings are invaluable because they are tailored to an audience who are handpicked and engaged.
It was such an accurate portrayal of life. The simple, chaotic, powerful, sweet, tough, joyous moments all in one. Beautiful and honestly cathartic after this year. I needed that tonight. Thank you!
The film was inspiring, charging, and the jolt my 12th graders needed at this time in their lives. They are jaded by life right now, and this film helped remind [them] of the power of action.
I know people who have been deported. I know people who have avoided deportation. But I never thought of it as quarantine. Documented people need to hear it like this, to understand the lives of undocumented people better, because now we can all relate.
It got my students and staff fired up. We engaged in discussions of feeling outraged, depressed, hopeless, amazed, and wanting to do ANYTHING to help (around the world and in Brazil specifically).
Sundance Institute's Utah Community Programs are supported by: