Stories of Change supports the creation of compelling film and media projects inspired by the work of renowned social entrepreneurs; builds and sustains a network of independent storytellers and Skoll-Awarded Social Entrepreneurs; and enhances story skills and the exchange of knowledge between these communities. This collaboration is predicated on common values and the understanding that working together, independent storytellers and social entrepreneurs can reach audiences and find pathways to a better world.
Sundance Institute and Stories of Change believe creative independent storytelling projects can elevate the world's most pressing problems above the cacophony of the current media landscape, accelerate the work of leading social entrepreneurs, and advance social change.
Since the launch of Stories of Change in 2008, the initiative has provided major funding and development support for independent storytelling projects produced in collaboration with Skoll-Awarded Social Entrepreneurs (SASEs).
The Stories of Change Content Fund supports narrative, interactive, transmedia, and non-fiction projects. The current slate of Stories of Change projects are in various stages of development, production and distribution.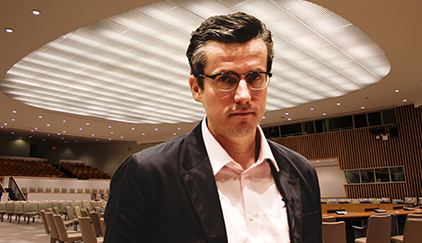 Director John Archer
Producer Cara Glynn
Social Entrepreneur/Organization  Independent Diplomat

A feature documentary about how the contemporary system of governments and capitalism is failing to solve problems like inequality, global warming and political instability, and one man's belief in a solution: Anarchism. From Spain to Kurdistan, "Independent Diplomat" Carne Ross pursues this belief.
Director Judy Kibinge
Producer Emily Wanja
Social Entrepreneur/Organization Water & Sanitation for the Urban Poor
A short scripted film in which a young women working as a house help in a middle class home in Kenya discovers that her affluent employers are paying less for water than she and her community do. She soon discovers the source of the problem is far closer to home.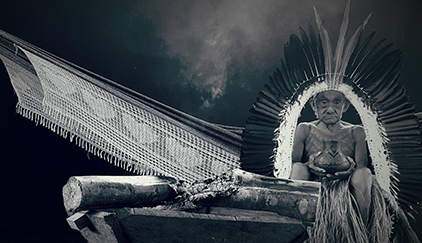 Director Lynette Wallworth
Producer Nicole Newnham
A virtual reality (VR) project that takes viewers to the Amazonian forest home of the Yawanawa people and into the mind of Tata, a 100 year old shaman who offers a vision for planetary healing in the midst of our current climate crisis.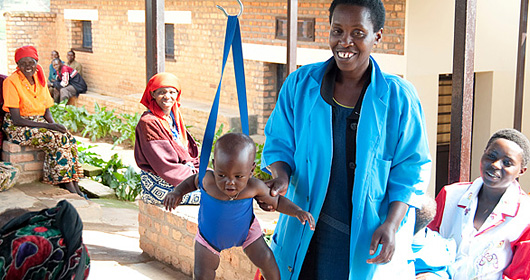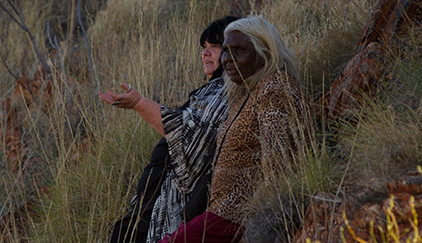 Director Lynette Wallworth
Producer Nicole Newnham
Social Entrepreneur/Organization Landesa
A VR project that takes place in the remote desert in Western Australia, home of indigenous elder Nyarri Morgan and the Martu tribe. Morgan recounts his profound first contact with Western culture, and the dramatic collision between his traditional world view and the cutting edge of modern technology.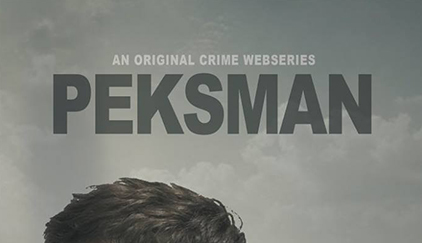 Director Kip Oebanda
Social Entrepreneur/Organization Vissayan Forum
A scripted episodic crime series about a college student who tries to find his missing sister he suspects has been the victim human trafficking.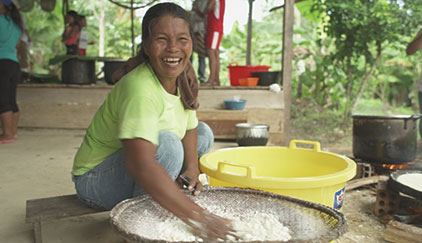 Cumari: Rainforest to Table
Producer Patricia Finneran and Greg Moyer
Social Entrepreneur/Organization Forest Trends
Latin America's top chefs are crafting a culinary movement, partnering with indigenous peoples to bring Amazonian food to urban haute cuisine. This documentary series follows the intertwined lives of chefs and the Amazonian communities focusing on how commerce in food can provide both a sustainable living for locals and thrill the palettes of urban foodies, while forging a new path preserving the Amazon biome and the future of its people.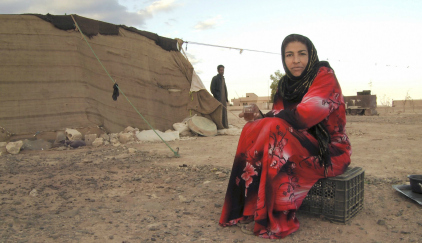 Social Entrepreneur/Organization Barefoot College
A mobile device that allows the college to deepen its impact in global communities by staying connected with its graduates.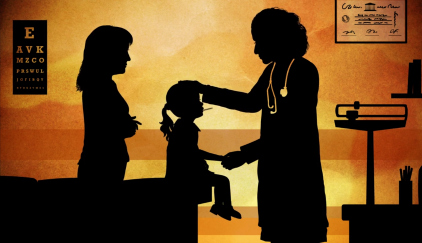 Social Entrepreneur/Organization
HealthCare Without Harm

An animated short about the importance of properly managing healthcare waste to reduce negative impacts on human health and the environment.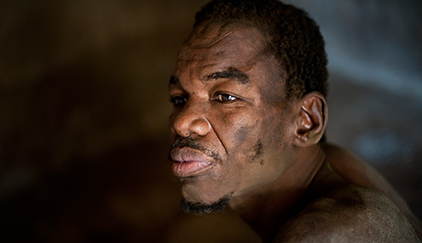 Director: Scott Barker & Travis Hatfield
Producer: Zoë Adams & Chris Gernon
Social Entrepreneur/Organization: Basic Needs

Based on the true story of Francis Pii Kugbila, a husband, father and teacher in northern Ghana, this VR project addresses the importance of global mental health treatment..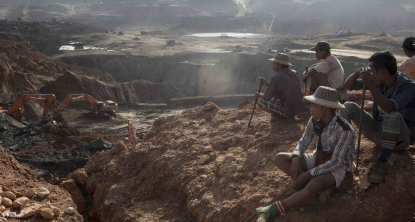 Global Witness Storytelling Platform
Social Entrepreneur/Organization
Global Witness

An open-source digital storytelling platform that allows storytellers and activists to share stories about corruption and environment abuse globally, from remote locations and in multiple formats.
Stories of Change brings together leaders in independent filmmaking and social entrepreneurship at key gatherings globally, including the Skoll World Forum (SWF), the Sundance Film Festival, and at the Sundance Resort. Each event brings together filmmakers and social entrepreneurs to create new knowledge networks and form lasting connections.
Jeff Skoll created the Skoll Foundation in 1999 to pursue his vision of a sustainable world of peace and prosperity.
Led by CEO Sally Osberg from 2001 to 2018, and now led by Donald H. Gips, our mission is to drive truly transformative change—equilibrium change—by supporting the social entrepreneurs who recognize the systems in need of change and then advance social progress by developing powerful models for change that disrupt a suboptimal status quo and transform our world for the better.
By identifying the people and programs already bringing positive change around the world, we empower them to extend their reach, deepen their impact, and fundamentally improve society on a local to global scale. Since 1999, the Skoll Foundation has led the charge for social entrepreneurship, buoyed by the knowledge that social entrepreneurs are the world's best bet for solving some of world's thorniest problems.

The Skoll Foundation has invested approximately $470 million worldwide, including the Skoll Award to 135 social entrepreneurs and 111 organizations on five continents.

Click here to learn more about the innovative organizations run by Skoll supported social entrepreneurs.