Utah Community Programming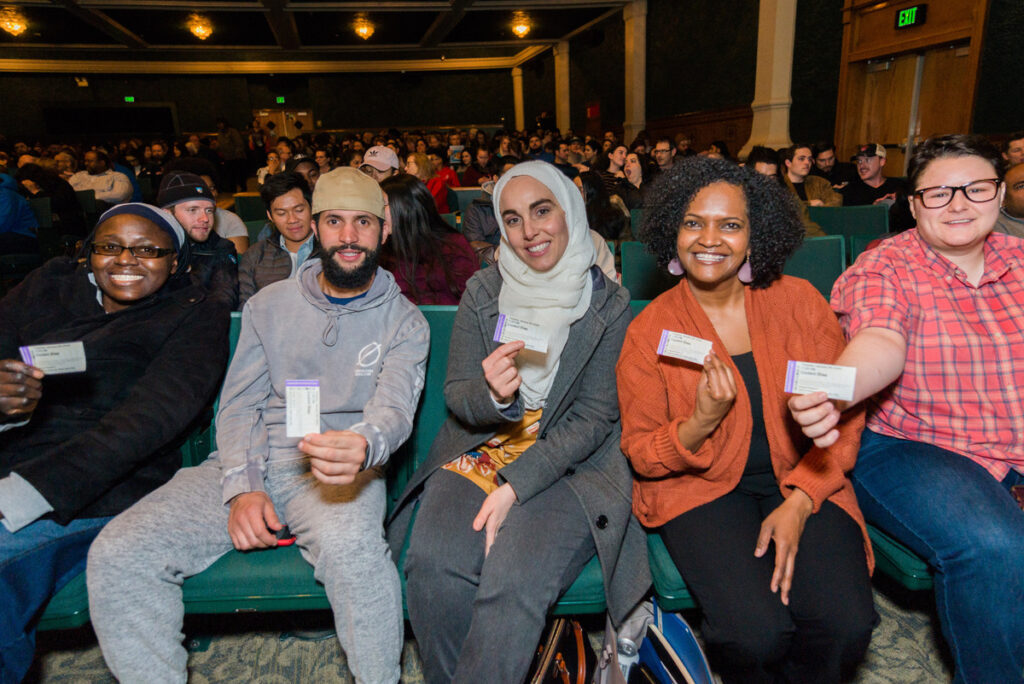 As a mission-driven nonprofit arts organization that's rooted in Utah, Sundance Institute hosts local events and programs year-round that aim to: 
make the Sundance Film Festival accessible to Utah residents.

introduce Utah audiences to independent film and immersive media.

explore social issues and stories from around the globe.

unite audiences and cultures through the power of storytelling.

share the filmmaker's journey with audiences and emerging filmmakers, including students.
June 1, 2022: Team Update
It's summer, which means it's time to watch movies with our favorite people—you! We have a great line-up of films from past Sundance Film Festivals.
Find us at the beautiful Red Butte Garden Amphitheater, and at new locations like the Gateway, The Gallivan Center, and Valley Fair Mall in West Valley City.
We also got a fresh collection of Nuestras Vidas: Latinx Shorts for the Latino Arts Festival in Park City.
Are you a bookworm? We've partnered with the Coalville and Kamas Valley Branch Libraries to showcase a film inspired by the book, Rancher, Farmer, Fisherman. Stick around for a discussion led by the Book to Film Club.
Local filmmakers! RSVP for our case study conversation with Alex Pritz, director of The Territory, on June 17.
If you live in Utah, sign-up for our mailing list and check the box "Local Lens" and "Institute Insider".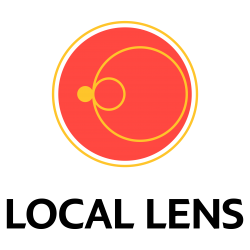 Throughout the year, locals can connect with us, the films and immersive media we support, and the artists who made them.
Check out the following ways you can celebrate their work with us!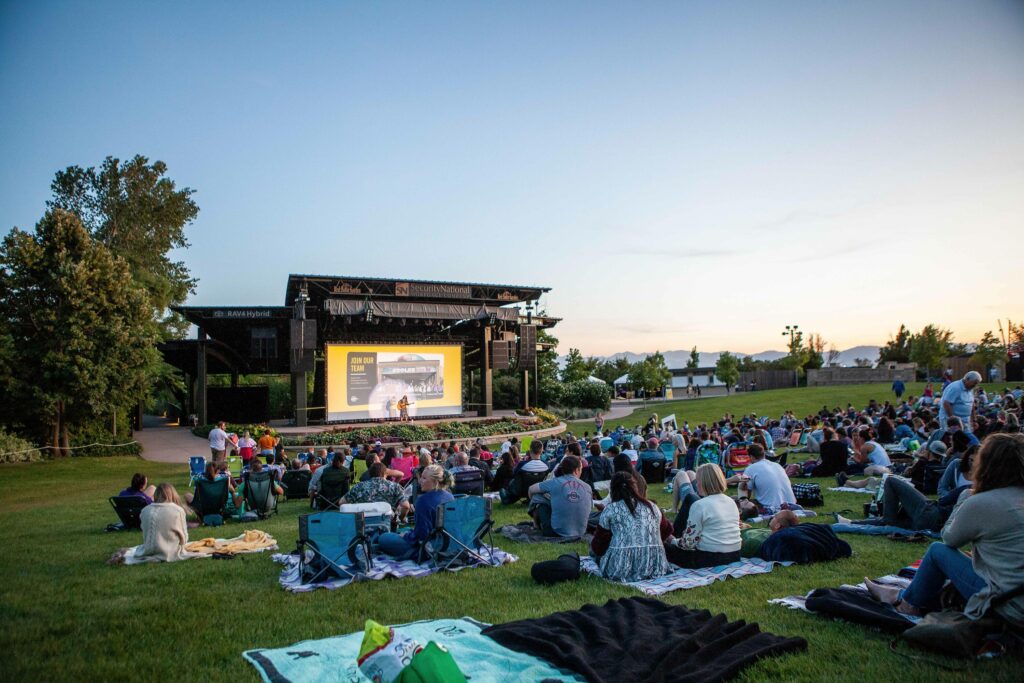 Check out what we are showing on Thursday's in June and July!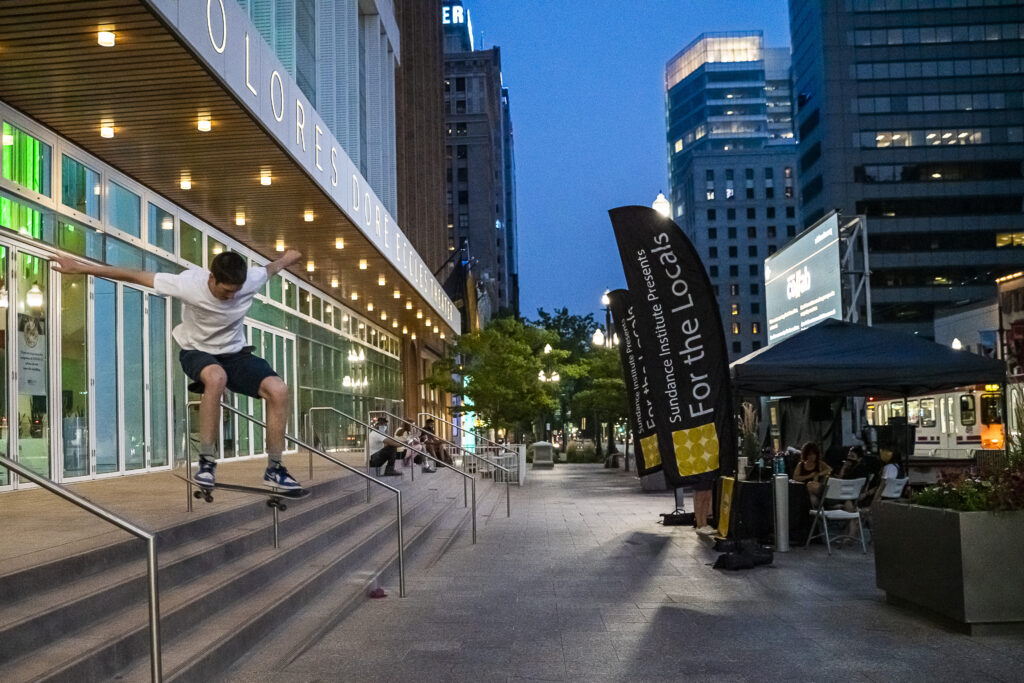 We work with awesome organizations and table at your favorite events. Come say hi!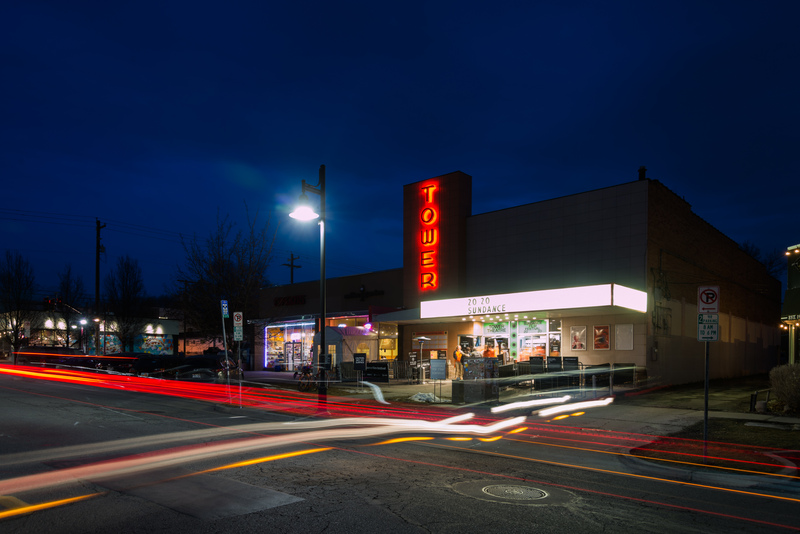 Gain access to the Festival through free screenings, tickets, and discounts.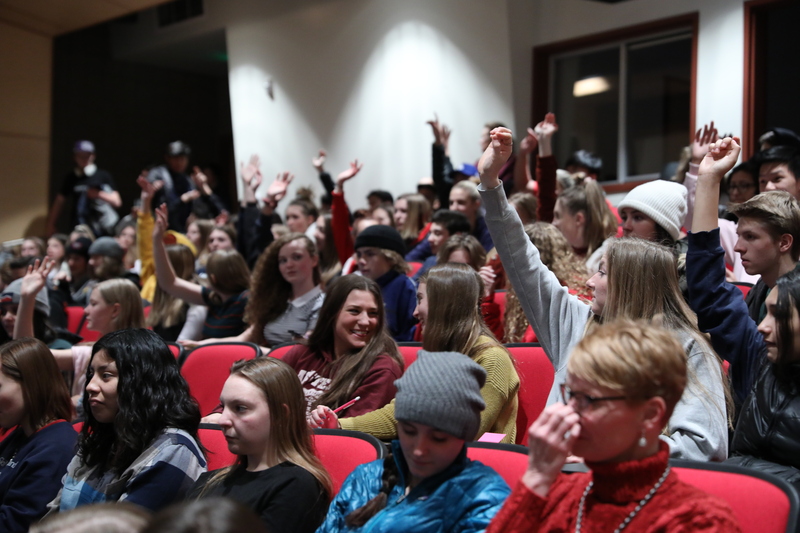 Secondary School Students
Inspire the Next Generation of Storytellers within grades 9–12.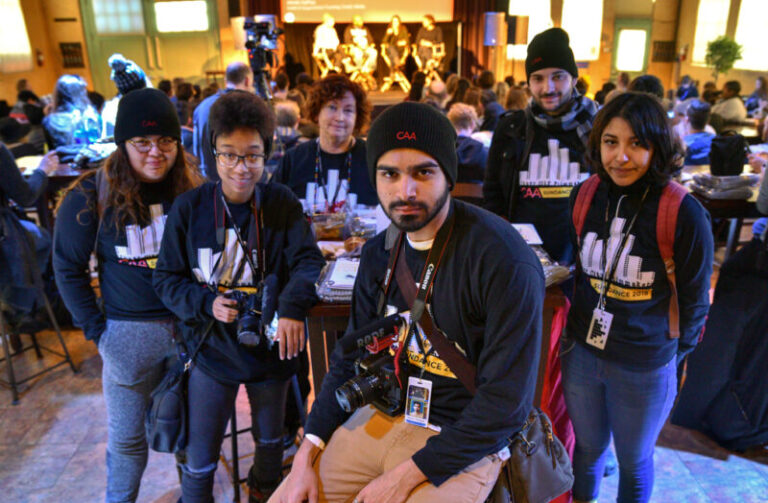 Our Ignite program supports a new generation of filmmakers.
Here's what some #sundancelocals have to say about past film screenings.
For me this was the most rewarding screening of the festival…the depth of engagement and overwhelmingly positive response from the students made every moment of the four years we took to make the film feel worthwhile.
This film gave me a much better perspective of my own life's place in this world. I see my privilege, environment, and education so differently.
I think this film perfectly encapsulated teenage angst and feelings of uncertainty with family and growing up. I was really happy to see more Asian American representation on screen as well, defying the harmful model-minority myth. Overall the film was really heartwarming and beautifully done.
These screenings are invaluable because they are tailored to an audience who are handpicked and engaged.
It was such an accurate portrayal of life. The simple, chaotic, powerful, sweet, tough, joyous moments all in one. Beautiful and honestly cathartic after this year. I needed that tonight. Thank you!
The film was inspiring, charging, and the jolt my 12th graders needed at this time in their lives. They are jaded by life right now, and this film helped remind [them] of the power of action.
I know people who have been deported. I know people who have avoided deportation. But I never thought of it as quarantine. Documented people need to hear it like this, to understand the lives of undocumented people better, because now we can all relate.
It got my students and staff fired up. We engaged in discussions of feeling outraged, depressed, hopeless, amazed, and wanting to do ANYTHING to help (around the world and in Brazil specifically).
Sundance Events for Local Filmmakers
The Territory: A Collaborative Approach to Documentary Storytelling
Friday, June 17, 2022, 9AM
Salt Lake City
Writer's Café
Every Monday, Wednesday, Friday
FREE on Sundance Co//ab
Explore Deadlines for labs, Fellowships, Grants, Programs
Are you a Sundance Institute artist alumni (Festival, Labs, Grantee artist)? Ensure you are signed up through our private Facebook group. Connect here.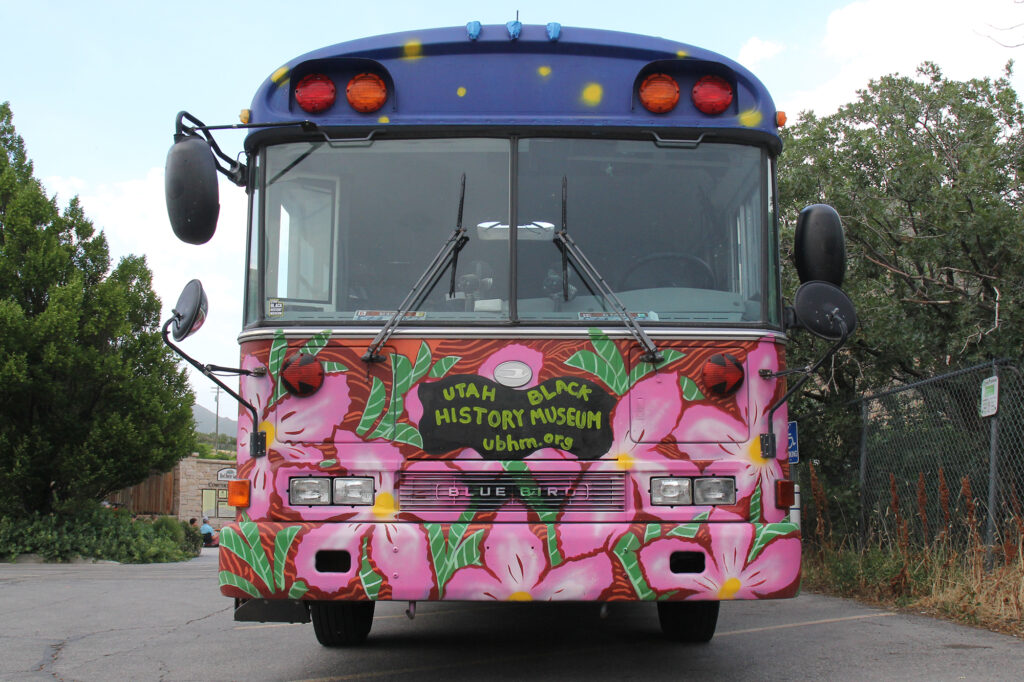 Spotlighting the incredible work of our friends, artists, and community organizations.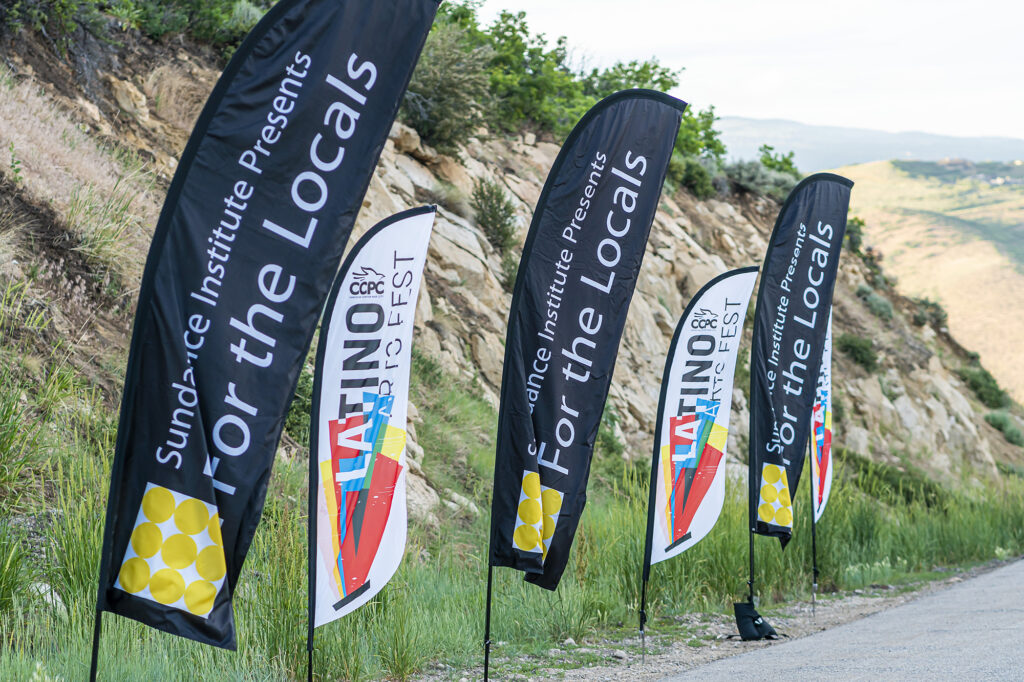 Check out some events led by our friends, partners, and allies.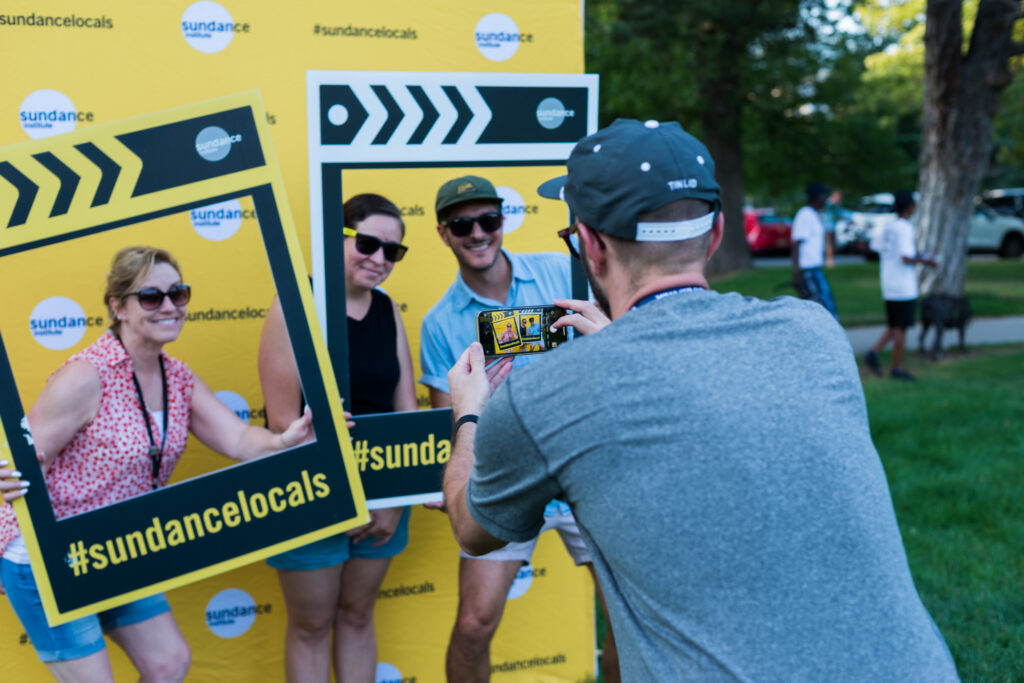 Work alongside a passionate team dedicated to giving a voice to independent storytellers.
Sundance Institute's Utah Community Programs are supported by: