Mark Silverman allied himself with the Coen brothers early in his and their careers. Here, he works as co-producer on the set of "Raising Arizona." Photo by Deborah Reinisch
By Vanessa Zimmer
Who was Mark Silverman? For one thing, says best friend and fellow filmmaker Deborah Reinisch, he was a master alchemist. He could take anything and turn it into gold.
By that, she means he was everything a line producer should be. If the director needed a crane, Mark Silverman immediately procured a crane — and always under budget. He was a caring person, never a bully, who got along with the crew, the cast, the vendors. "He was the kind of guy who believed no one should get off a plane and not be met," Reinisch says.
"He was a storyteller, and he was the shoot dad," she sums up.
Silverman was a natural leader and would have been a "fine creative producer," she predicts, if he hadn't gotten sick. He died at age 36 in 1989, of complications from AIDs. 
Even then, he left his mark on two remarkable films, Blood Simple and Raising Arizona, by the then-emerging Coen brothers. Plus, he saw his name attached to a producing fellowship for the Sundance Institute.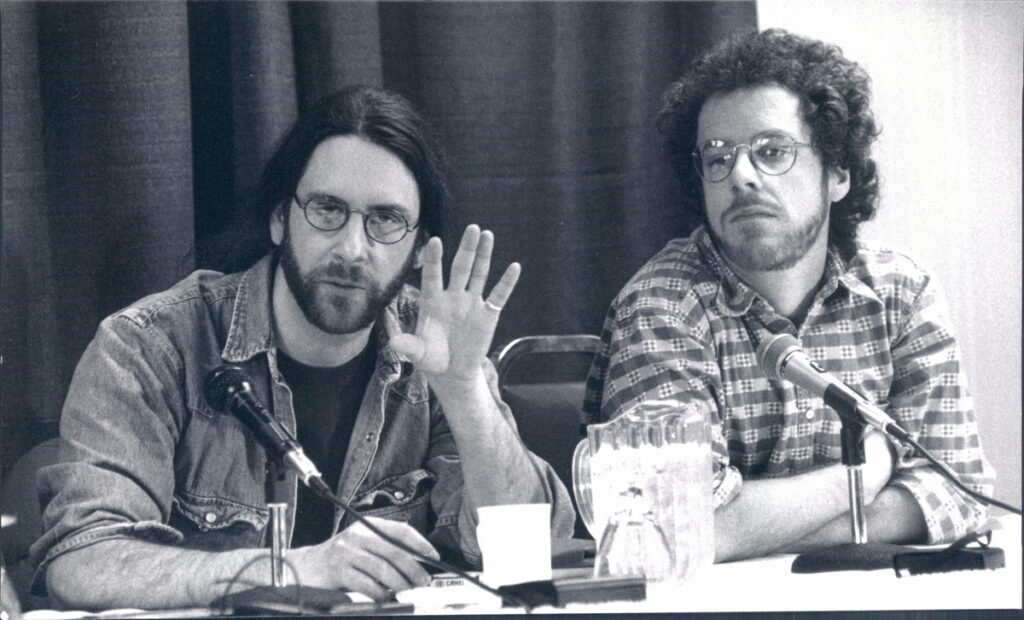 Reinisch was the first assistant director and Silverman was associate producer on Blood Simple, and neither knew they were working on a film that would change the industry. They went about their business of mixing up blood and vomit for the scenes, or fastening a camera to a board so that they could run with it to capture an action shot. The film, suffice to say, was shot on a shoestring budget.
The dark comedy won the Grand Jury Prize in the Dramatic Competition at the 1985 United States Film Festival (before it was renamed the Sundance Film Festival) and met with further success, giving the Coens enough leverage for a more elaborate second film, Raising Arizona, in 1987. They managed explosions, car chases, and prison breaks to tell that story on a $6 million budget.
Silverman and Reinisch were along for that one, too — he as co-producer and she as associate producer. Silverman spent a couple of days on the set of the Coens' Miller's Crossing before he was too sick to work.
Reinisch took care of him as his health declined, and she asked him how he would feel about a producing legacy established in his name: "He knew about this before he died." 
She pitched the idea of a fellowship to two organizations, one of them the Sundance Institute, through Michelle Satter. Satter and Reinisch made an immediate connection: "It was just magic," says Reinisch.
Satter, now founding senior director of artist programs, says the pitch came at a perfect time, jump-starting that third prong of the Institute's support of screenwriters, directors, and producers. At the time, according to Satter, the Institute's sole pillar for producers was an independent producers conference in late summer.
The original mission of the fellowship was to find an emerging producer who would value the support of the Sundance Institute. The first recipient was David Weissman in 1990. 
Eventually, the Mark Silverman Honoree program evolved into supporting a producer currently partnering with a filmmaker from a recent Sundance Lab. And the Institute support for 10 producers including the Honoree, grew with the leadership of Shira Rockowitz and Kristin Feeley, explains Satter; the fellowship nowadays is a yearlong program with a mentor, a $7,500 grant, a five-day Producers Lab followed by a Producers Summit, and a continuum of creative and tactical support. The fellows are featured at the annual Producers Lunch during the Festival, and have a robust experience watching films, attending panels, meeting with targeted industry, and continuing to build their community and support system.  
Reinisch and her husband fund the fellowship, which in its first days was funded by Reinisch and producer John S. Lyons (Boogie Nights, Pieces of April, among others). The influence of a producer should not be overlooked, says Reinisch: "Producers are filmmakers too."
The Mark Silverman Honoree is named annually, and Reinisch has a hand in the selection. "What matters to me is a passion for storytelling," she says, along with collaborative and communication skills, a deep love for the work, and a desire to make films that contribute to the world. That would make Mark Silverman happy.
As for Deborah Reinisch? She continues directing short films and television, and plans to resume teaching film classes. Her work is satisfying. Then there's the added pleasure of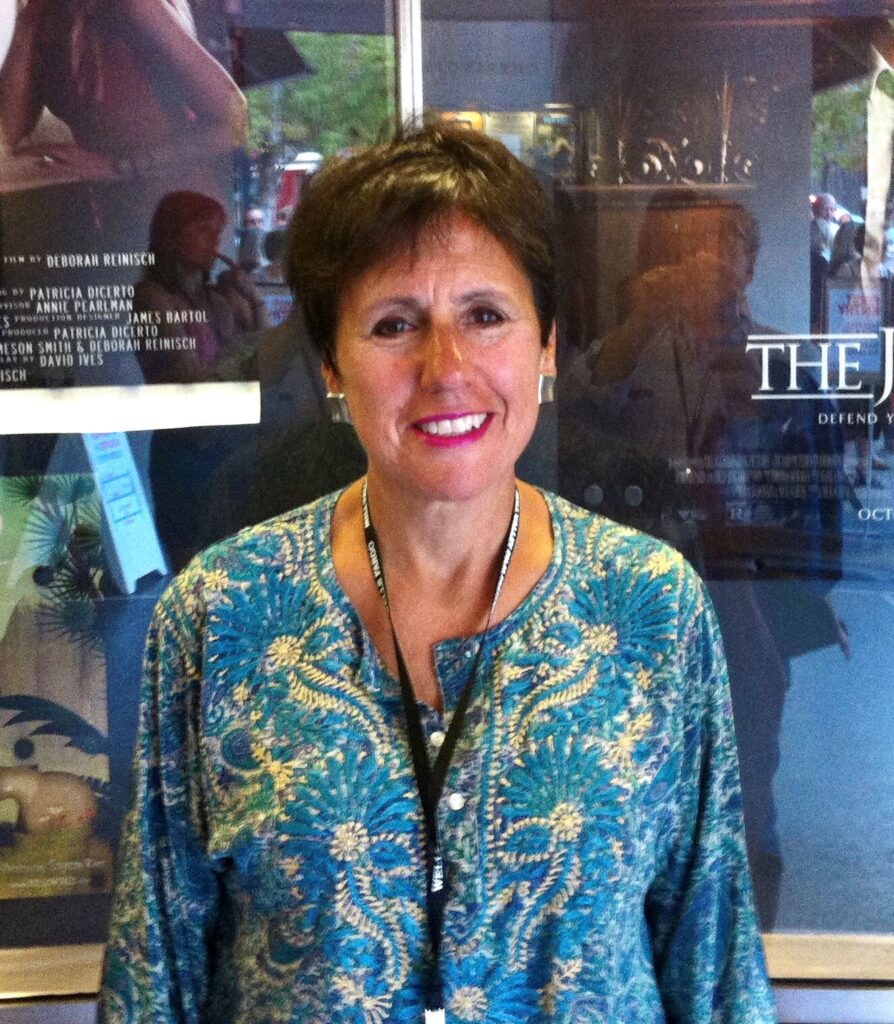 seeing the individual Mark Silverman Honorees listed in the end credits of their films: "Mark's name is on a movie ever since he died," she says. "That makes me happy."
Recipients
The most recent Mark Silverman Honorees are Leah Chen Baker (2022), with The President's Cake, about a 9-year-old tasked with finding the ingredients for a cake to celebrate Saddam Hussein's birthday (or face the consequences), and Deidre Backs (2021), with Fancy Dance, a film currently in post-production, which stars Lily Gladstone as a Native American hustler who, following the disappearance of her sister, kidnaps her niece from the child's white grandparents and heads for the state powwow. 
Other films benefiting from the fellowship over the years include Nanny, Beasts of the Southern Wild, and Pariah.