By Patty Consolazio
On the heels of the World Cup, global sports fans may be looking to fill the void in their athletic viewing options. Good news for them: we're prepared to fill that gap with a variety of sports-focused films, both mainstream and offbeat, in our 2023 Festival slate offerings. 
This year's Sundance dramatic feature selections are as far-ranging as their creative origins, from competitive bodybuilding (U.S.) and lucha libre wrestling (Mexico), to martial arts (U.K.) and dance (U.S., Lithuania, Spain, and Sweden). In each feature, the sports are enmeshed with stories of conflict, love, promises, and determination. 
The lone documentary in the group provides a deep look at the early life and career of NBA point guard Stephen Curry. So grab your favorite sports snacks and savor the armchair athlete experience with these five films: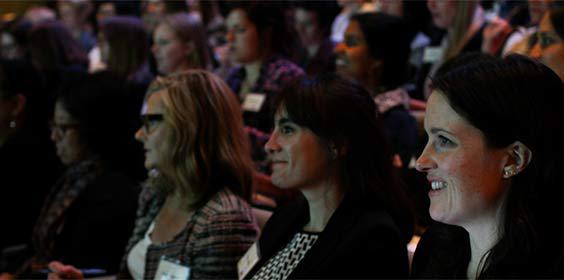 Magazine Dreams (U.S. Dramatic) — Bodybuilder Killian Maddox (Jonathan Majors) has a temper and struggles socially. But he has a dream: bodybuilding superstardom, and he'll let nothing get in the way; not even the permanent damage he's doing to his body. Available in person and online.
Slow (World Dramatic) — Contemporary dancer Elena and sign language interpreter Dovydas have an immediate connection. When their relationship becomes romantic, Dovydas discloses his asexuality. The two continue their relationship, while navigating issues of sacrifice and compromise. Available in person and online.
Cassandro (Premieres) — Gay lucha libre luchador Saúl is El Topo (Gael Garcia Bernal), a masked luchador who always loses, but who wants that? His new trainer suggests he develop an exótico character — enter the flamboyant Cassandro. As Saúl's Cassandro popularity soars, he faces new complications with the relationships in his life. Available in person.
Stephen Curry: Underrated (Special Screenings) — In this inspiring story of an undersized high school basketball player-turned-NBA icon, star point guard Stephen Curry juggles life, career, and fame, all while trying to keep a promise he made to his mother when he left Davidson early to play pro ball. Available in person.
Kylie (Documentary Short Film Program) — A young Black ballerina expresses herself through dance performances across Los Angeles' inner-city neighborhoods. This 5-minute short is part of the Documentary Short Film Program, which includes 7 shorts. Available in person and online.